Good morning, could you help me with my iphone? I am abroad and would like to download photos to my computer. I have 3 USB outlets on the computer and have tried to connect the phone but it is not reading. The computer can't recognize my phone. This has not happened to me before. I have checked that 3 USB are available, I am sure that this is not USB hardware issue. So how could I fix this then connect my phone to the computer? I need to transfer my photos to the computer, it is urgent, please help me!!!!!
Computer don't recognize iphone – what happened?
When you want to transfer your pictures and other files to your computer, can you connect to your computer successfully? If the answer is "not", don't worry, it is a common issue that computer can not recognize iphone or other apple devices. If you get this issue, the version of your device may not be the latest one, or you have installed itunes incorrectly. You can fix this issue effectively then do what you want to do. The way to fix this "Computer doesn't recognize iphone" problem is showed below.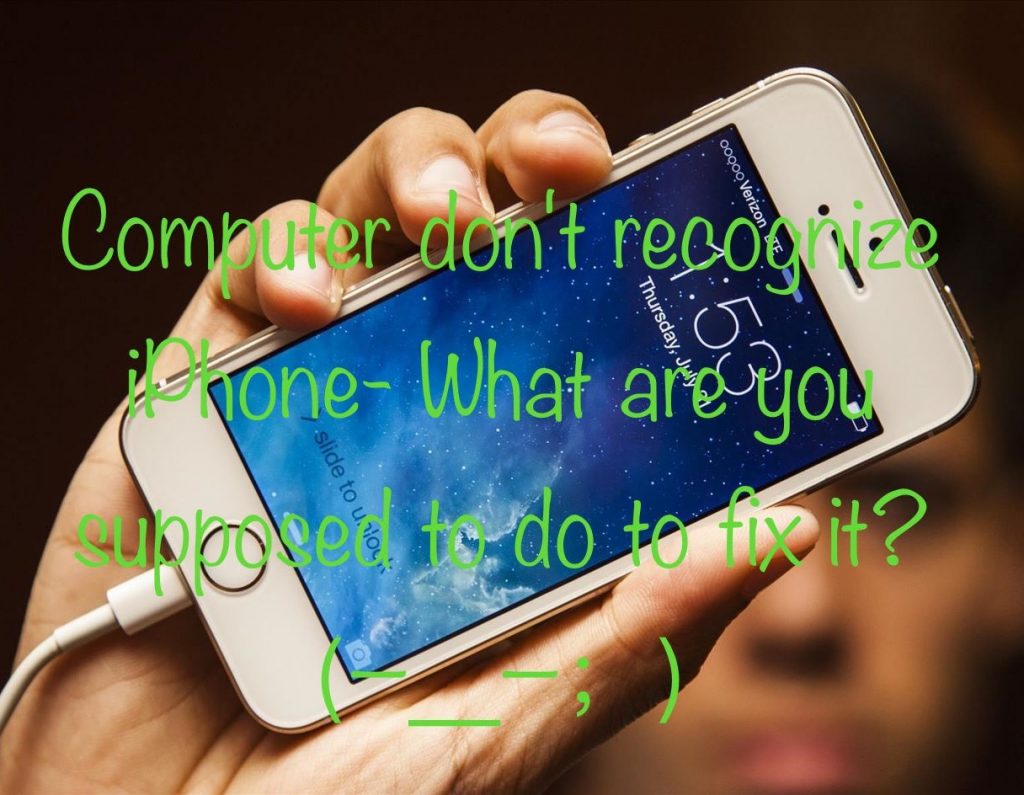 Read the rest of this post »
Published by Karen Lawrence on November 24, 2016 7:37 am