Hello, can you help me? I have recently updated my Samsung device into latest android version, but I just found that my Google Play Store stops working already when I am going to download a game app, every time when I tapped on Google Play Store to open, I just get this message saying 'There seems to be a problem. Please try again', but I try again and again, all fails. I even have 4G internet connections, and my other apps using internet can connect with online, so what exactly is the problem? I don't have any ways to troubleshoot and check the issue. So can you guys help me solve the problem?
Google Play Store is one of the most important apps for android device including smartphone and tablet. It allows users to browse and download your favorite applications developed by Android and published through Google. Applications are available through Google Play either free of charge or at a cost. Google Play Store is a very safe source of many apps. However, sometimes there is some failure happening with Google Play Store, and you can use it properly. It simply can't open at all, or error message happens when downloading apps, or it crashes often, or it doesn't load any contents when you open it, or it can't download any apps, even worse, there are no signs of problems or any errors that would help you diagnose the problem. It just won't open when you click on it.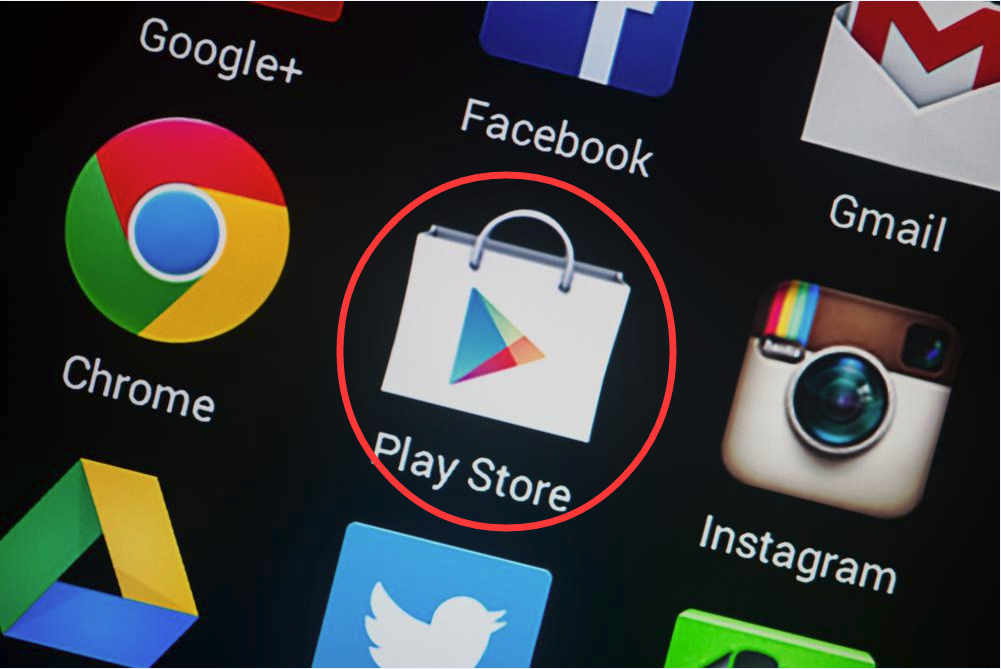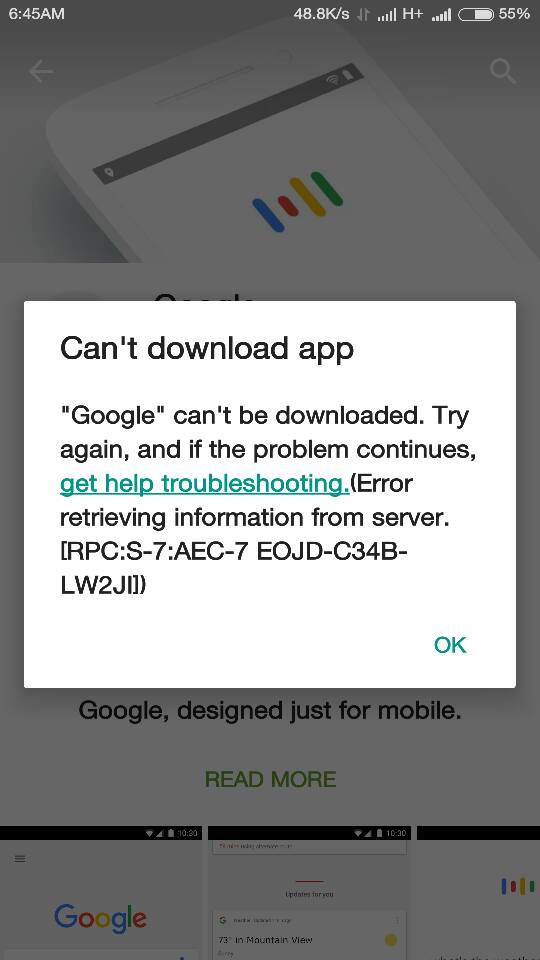 Whatever the problem is, you can try the following step to have a fix:
Step 1: Check your internet connection on your device and try again
First, you can open other apps using the internet to check if your internet connection works well. For example, you can open web browser like Chrome to visit favorite websites or open mailbox to see if new emails are coming through. If there is problem with your internet connection, please move on next step.
Second, turn Airplane Mode on and off:
Go to Settings > Wireless and Networks > Airplane Mode.
Turn on Airplane mode.
Wait for 10 seconds.
Turn off Airplane mode.
Open the Play Store and check if the connection problems have been solved.
Third, switch between Wi-Fi and mobile data:
Go to Settings > Wireless & networks.
Turn Wi-Fi off and mobile data on.
Try to use the Play Store and see if it works.
If not, turn mobile data off and turn Wi-Fi on.
Try to use the Play Store again and see if it works.
Step 2: Update date and time settings on your device
Google usually would check your android device's date and time for Google Play Store. If the store doesn't find time, it will trigger some issues. Google's servers could have tough time syncing with your device. To fix this issue, you can try:
Go to Settings >Date and time
If you find "Automatic date & time" and "Automatic time zone," isn't on, please toggle it on; If your device is on automatic but your Google Play Store is still not working then you should manually set up the date and time. Turn Automatic date and time off. Then start by entering the date and time as accurately as possible.
Step 3: Clear data and cache of Google Play Store
1. Open Settings > Tap Apps or Application manager
2. Tap on Google Play Store > Clear cache > Clear data.
3. Tap the back arrow .
4. Select Downloads or Download Manager > Clear cache > Clear data.
Please note that your files, settings, accounts, databases and other information will be erased after deleting data. You should make sure you have the log-in information for the account before doing that as it will be taken off the Google Play Store account.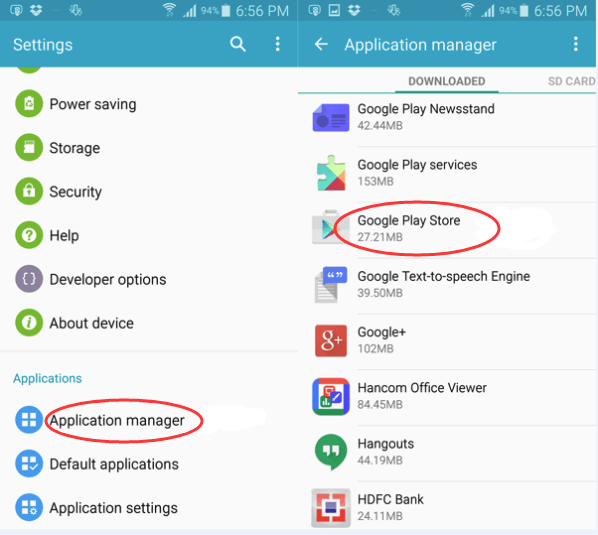 Step 4: Clear data and cache of Google Play Service
If clearing the cache and data of your Google Play Store didn't work, you may need to go into your Google Play Services and clear its data and cache there, as google play store's problem would be possibly resulted from google play service.
1. Open Setting > Tap Apps or Application manager
2. Tap on Google Play Service > Clear cache > Clear all data.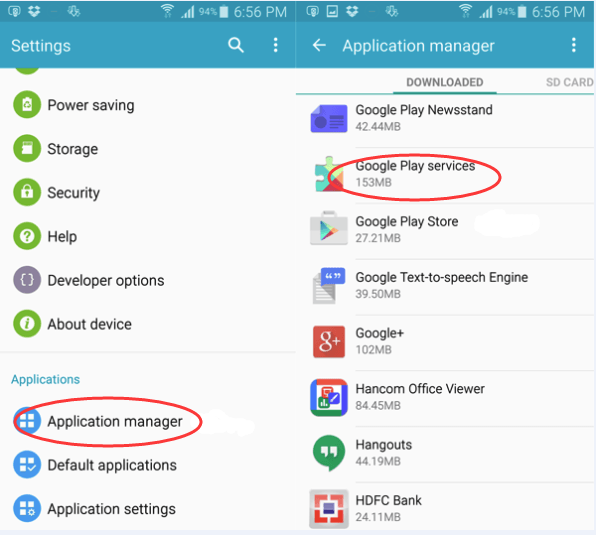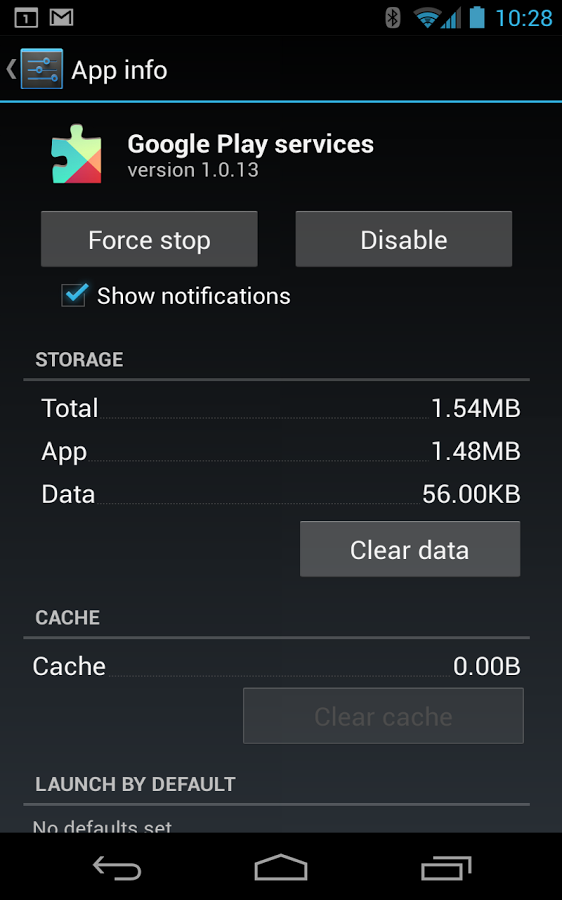 Step 5: Reinstall Google Play Store updates
If clearing Google Play Store and Google Play service's data and cache doesn't help, you can think about reinstalling Google Play Store.
1. Go to Settings > Tap Apps or Application manager
2. Tap Google Play Store > Uninstall updates.
3. When prompted to change the Play Store app back to the factory version, click OK.
4. Open the Google Play Store app .
5. Go back to your device's home screen. As long as you have a strong Internet connection (Wi-Fi or mobile data), your Play Store app will update to the latest version within a few minutes
Step 6: Make sure Download Manager is turned on
Also please check if your Download Manager is on or not.
1. Go to Settings >Tap Apps or Application manager
2. On the top of your screen, you'll see several sections like "Downloaded," "Running," or "All." Swipe to right until you see "All."
3. Tap on Download Manager> click on 'Enable'. If you see Disable, you already have Download Manager turned on and don't need to make any changes.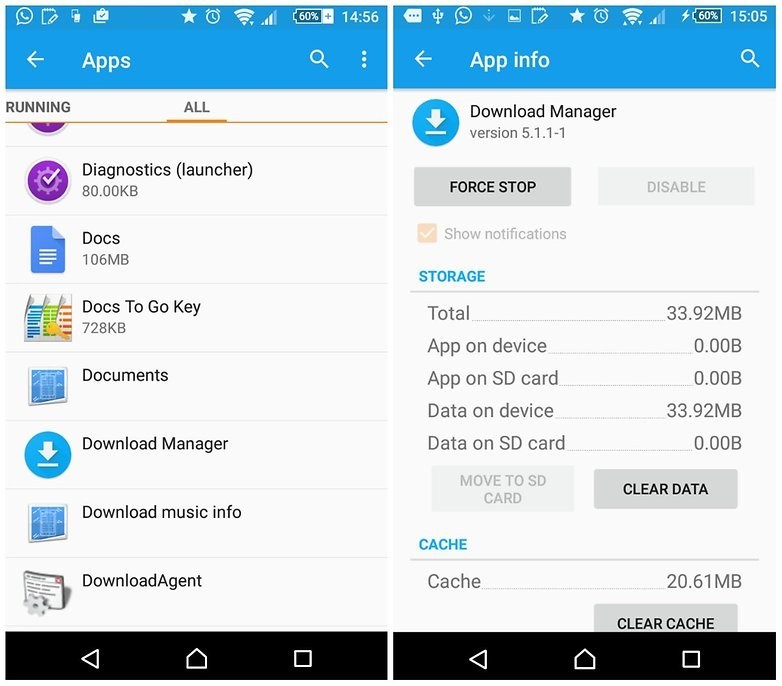 Step 7: Performing a factory reset
If you have done all steps above, but Google Play Store still has the problem, you may think about doing a factory reset, but before you reset your device, you need to have a backup for all your data of your device, as factory reset will lose all your data including Google Account details, log-in information, pictures, videos, music, downloaded apps and other data. If you're ready to have a factory reset, you can follow resetting guides here: Go to Settings > tap Backup & reset > Factory data reset > Reset Device. After your device finishes resetting, you will be able to open Google Play Store and see if the problem has been fixed.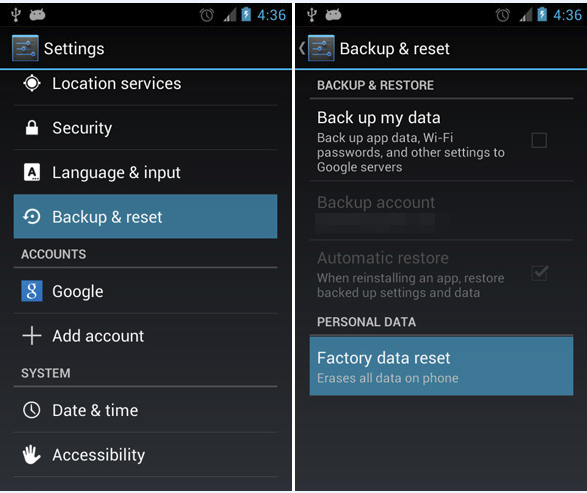 Kind Suggestion: if you need someone to guide you step by step to perform all steps above or you still can't fix problems of your Google Play Store, you're suggested to contact our Yoosecurity Online Tech Support Expert.

Published by Tony Shepherd & last updated on November 22, 2016 1:45 am