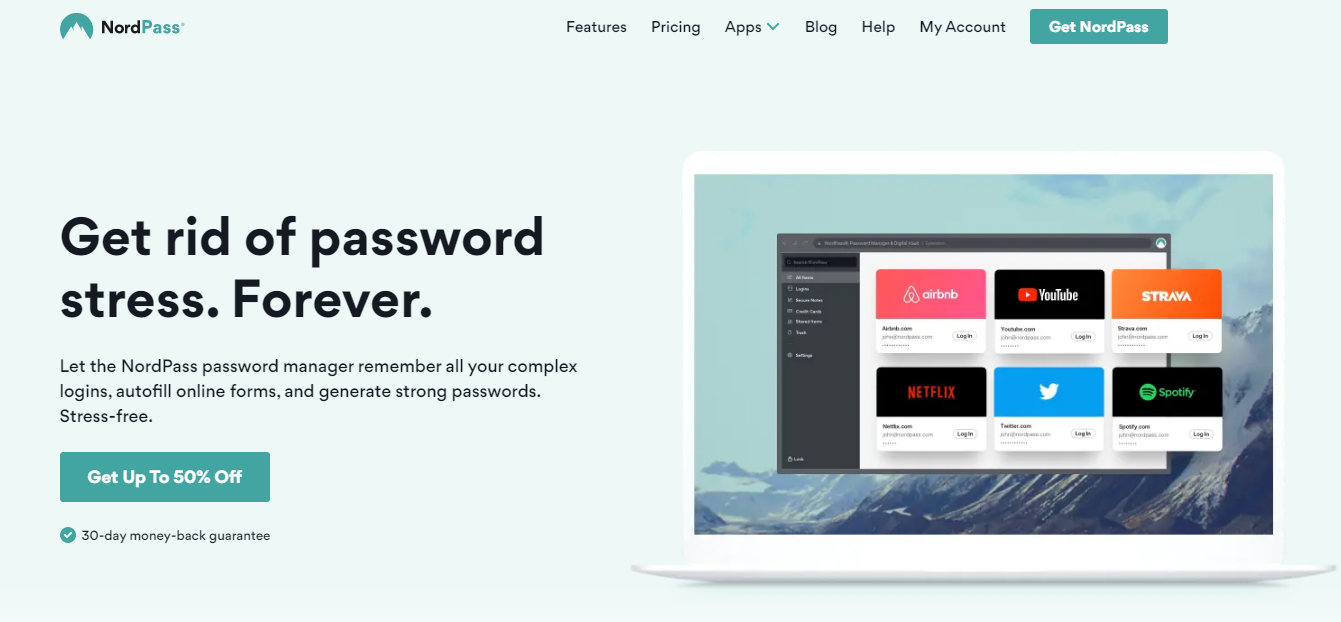 NordPass is a dedicated password manager that officially released by the VPN giant NordVPN recently. At the time of writing, NordPass is available for iOS and Android and compatible with major web browsers like Chrome, Firefox, Opera, Brave, and Microsoft Edge. NordPass is built with a focus on simplicity and security and it helps people reduce the stress of password management. It can securely autofill your password and login details, without having to remember them all yourself. In addition to storing passwords, generating complex and unique passwords for you, NordPass can let you share data, such as passwords, credit cards and notes with family, friends and coworkers securely. It keeps all of your information safe behind a master password, letting you automatically log into your accounts from anywhere. Meanwhile, NordPass is powered by a zero-knowledge architecture, which means that only you know what is stored in your vault and your data will never be visible to anyone else. Besides, NordPass lets you import passwords from Chrome, Opera and Firefox, and numerous password managers such as KeePass, LastPass, 1Password, Dashlane, or BitWarden. Options to import data from CSV files are also available.
Read the rest of this post »
Published by Michael Myn on December 9, 2019 8:17 am and last modified on December 9, 2019 8:19 am.