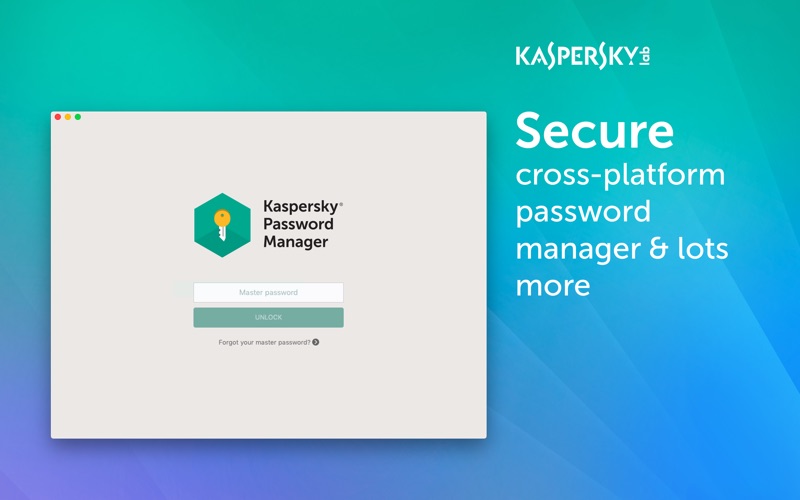 Kaspersky Password Manager is an effective tool that allows you to store passwords and logins, generate strong passwords, as well as keep your passport, driver's license, bank cards and other personal data safe and secure. It relieves the burden of thinking up and memorizing unique and complex passwords for multiple websites and simplifies the process of organizing valuable private data, from passwords to documents and photographs. All you need to remember is one password – the master password. Once you're in, you have access to all your accounts.
You can install Kaspersky Password Manager on all your Windows, macOS, Android, and iOS devices, and keep all of them in sync. Thanks to its excellent features, you can create strong login credentials for each of your online accounts with Password Generator, check if a password has been compromised in leaked public databases and securely auto-fill login credentials. Kaspersky Password Manager now even allows users to view and store PDF documents and assign uploaded files to categories, making finding a document faster and more convenient. Keep your valuable data under control with Kaspersky Password Manager now. It's an all in one password manager that takes the hassle out of managing and remembering your online passwords for good.
Published by Matt Johnston on July 19, 2019 8:53 am and last modified on July 18, 2019 9:51 am.