Spotify is my favorite app to listen to my favorite music, but now I can't use my Spotify music in China. Spotify is one of the on-demand music streaming service that provides plenty of songs for registered users. I used to listening to music on Spotify after work. So do you have any suggestions to help me access Spotify in China?
What's Spotify and how does it work?
Spotify is a very popular music streaming service which offers millions of songs. You can play your favorite songs, discover new tracks and build the perfect collection. If you are keen on every week's latest singles and albums, you can check out what's hot in the top 50. With Spotify, you have access to a world of music. You can listen to artists and albums, or create your own playlist of your favorite songs. Want to discover new music? Choose a ready-made playlist that suits your mood or get personalized recommendations. Spotify can work on different device like computer, phone and tablet.  Anyway, Spotify music has won thousands of music fans all around the world. Spotify offers magic digital music service in more than 50 countries around the world. So there are still some countries and regions where Spotif service is not available for most internet users because Spotify is blocked due to geo-restrictions. Therefore, in China, Spotify service has not yet open and also it is blocked by China's Internet censorship. People living in or just visiting to China will not be able to use Spotify music streaming service.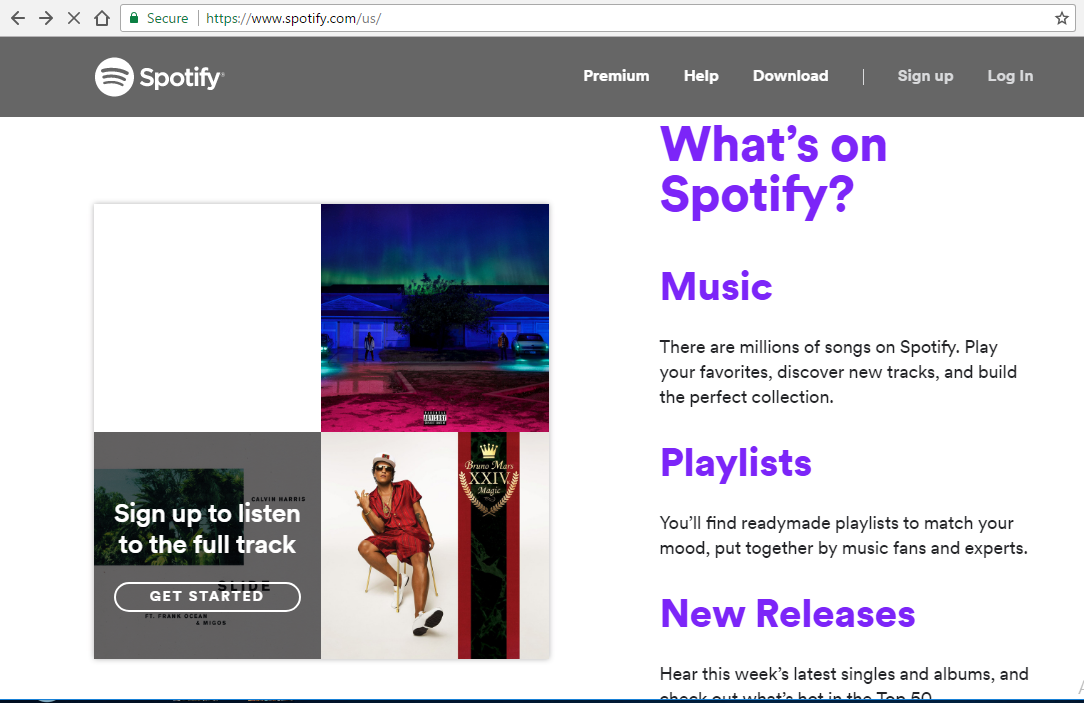 Published by Leo R. Oscar on May 25, 2017