My grandpa usually uses The Wall Street Journal to read news morning, but recently he comes to China for a vocation, and he said he can't use his The Wall Street Journal app. Is there a good way to access The Wall Street Journal in China? What's the best and most trusted way?
What is The Wall Street Journal and how does it work in China?
The Wall Street Journal app also offers a wide range of special sections like the WSJ. Magazine and special reports on topics such as the Future of Everything, Davos World Economic Forum and major developing news events, as well as everyday coverage of lifestyle topics and features on media, marketing, arts, health, personal technology, social media and real estate. Therefore, when you open The Wall Street Journal, you can get the latest information about breaking stories from around the world plus the latest on business and finance, politics and technology, as well as expert commentary and analysis and up-to-the-minute updates on global stock markets and company news. However, it is very inconvenient for those people who concern more about the news on The Wall Street Journal when they visit to China, as in The Wall Street Journal will not be able to access in China.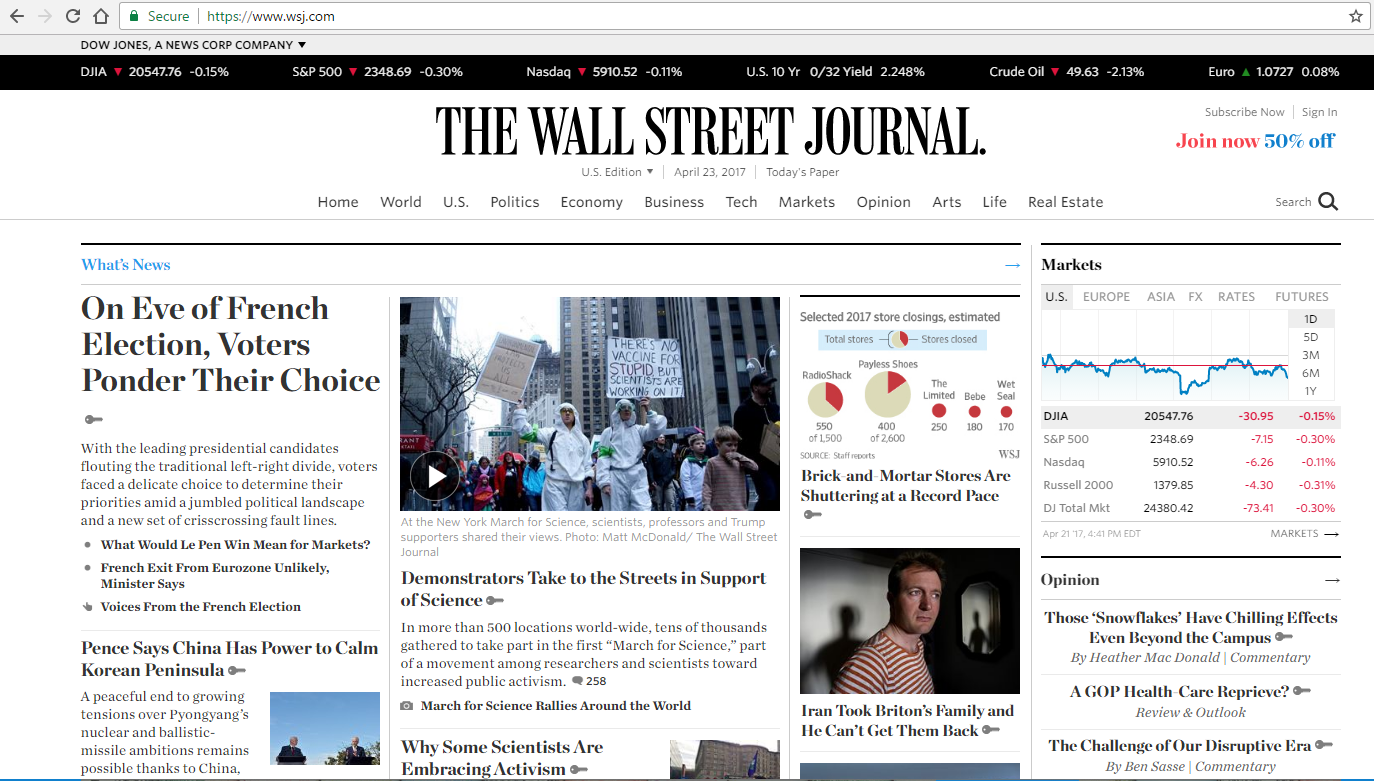 Published by Leo R. Oscar on April 23, 2017 5:33 am and last modified on April 23, 2017 5:35 am.