Hi, I have one computer running windows 7, I can't open the App store icon on the desktop, and I failed to remove the Office 2013 in Control Panel. It suggested something wrong with the system. Then I run sfc /scannow, I got "windows resource protection could not start the repair service". The Windows Modules Installer service is started. Please tell me what to do? How to fix this problem?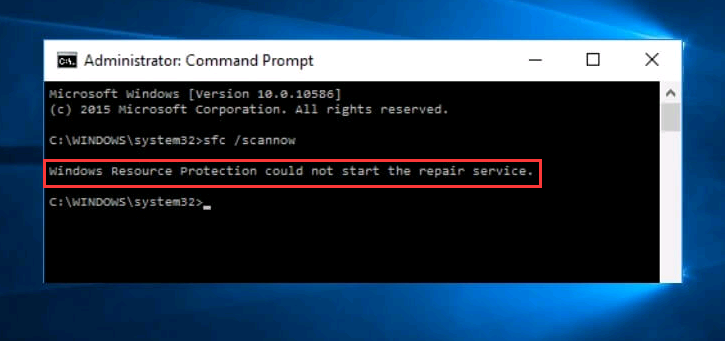 Why do you have "windows resource protection could not start the repair service" error? Why sfc /scannow commend doesn't work?
As we know, once our computer system loss some important components and result in fails to log in the system or can't open some app, we can use the sfc /scannow commend to repair. The main reason of the error is that Trusted Installer or the Windows Module Installerservice is not enabled. If this service is not running on your computer then you have to fix Windows resource protection could not start the repair service by enabling this service in order to use System file checker. If a Windows Resource Protection (WRP) file is missing or is corrupted, Windows may not behave as expected. For example, some Windows functions may not work, or Windows may crash. And the sfc /scannow option is one of several specific switches available in the sfc /command, the Command Prompt command used to run System File Checker. In Windows 10/8/7/Vista, the System File Checker is integrated with Windows Resource Protection, which protects registry keys and folders as well as critical system files. If any changes are detected to a protected system file, the modified file is restored from a cached copy located in the Windows folder itself. So if at any point of time if you find that you have hacked some system files or maybe applied some tweaks or replaced system files, maybe while customizing your Windows, and you now find that your Windows is not working properly, you may want to consider running this utility first, before trying a System Restore. To do so, you will have to first open an elevated command prompt window.
In case you are unable to start the System File Checker and you instead get the "Windows Resource Protection Could Not Start the Repair Service" error, you may want to check up if your Windows Modules Installer service has been Disabled. To do so, type services.msc in start search and hit Enter. The status of this service should be set to Manual. This is the easiest way to deal with this problem, if it still doesn't work; we need to find other ways.
Manual Guides to fix this problem
Step 1. Select "Start" and type "CMD". Right-click "Command Prompt" then choose "Run as administrator".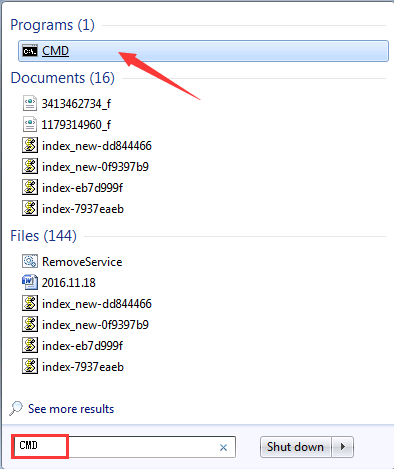 Step 2. Type "sc config trustedinstaller start=auto", then press "Enter". You should get a "SUCCESS" message.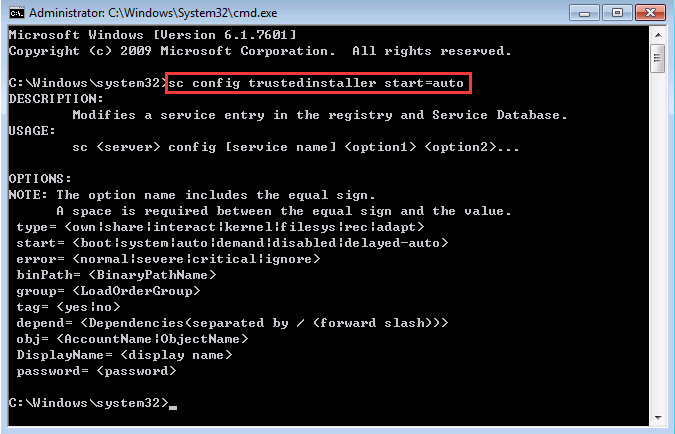 Step 3. Type "net start trustedinstaller", then press "Enter". You should receive a message that the service was started.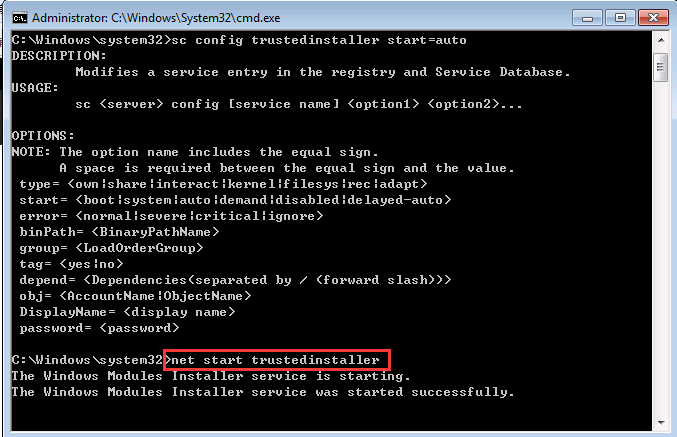 Step 4.Try the "sfc /scannow" command. And check if it is works?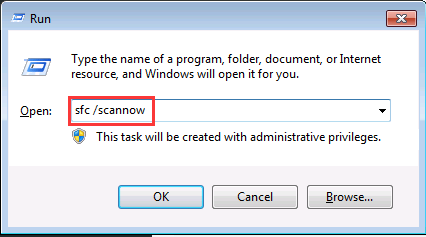 Note: This above solution may not apply to everyone, because each person has a different computer configuration and different system damage reason. If you can't find the right solution on the Internet, or if you don't have the professional knowledge of computers, the wrong operation may cause your computer problem worse. To solve your problem quickly and safety, welcome to contact our PC Security Team to help. We will help you remotely by the famous remote tool called Teamviewer and the connection is via secure encryption and you will watch your problem being solved out of the box in your computer.

Published by Tony Shepherd & last updated on November 29, 2016 5:23 am