What's NordVPN?
Founded in 2012, over the years, NordVPN has become a trusted online security solution, used by over hundreds of thousands of Internet users worldwide. Meanwhile, NordVPN became recognized by the most influential tech sites and IT security specialists. It is now one of the most trusted privacy and security service provider in the world, known for the strongly held values and well thought-out features. NordVPN provides intuitive and easy-to-use VPN service and applications which are available on all major operating system including Windows, Mac OS X, Android, iOS and Linux. NordVPN offers 2782 servers located in 59 countries. It allows you to connect 6 multiple devices simultaneously with one NordVPN account. With NordVPN, you can experience real online privacy with just a few clicks. To start with, send your Internet traffic through remote servers anywhere around the globe to change your IP address and protect your private data. From there, NordVPN will ensure that none of your confidential information is being logged, monitored or exposed and intercepted by third parties. NordVPN takes customer's privacy and only security seriously. So, it carries out a strict no-logs policy, ensure users' ultimate privacy and anonymity and they never log the activities of NordVPN users. NordVPN protects your IP address, so your online activity is out of sign to your internet service provider and any creepy snoopers. Get a NordVPN to experience all advantages and features provided by NordVPN! It's right now offering 77% Off NordVPN Coupon Code for 3-year plan. Don't miss it out!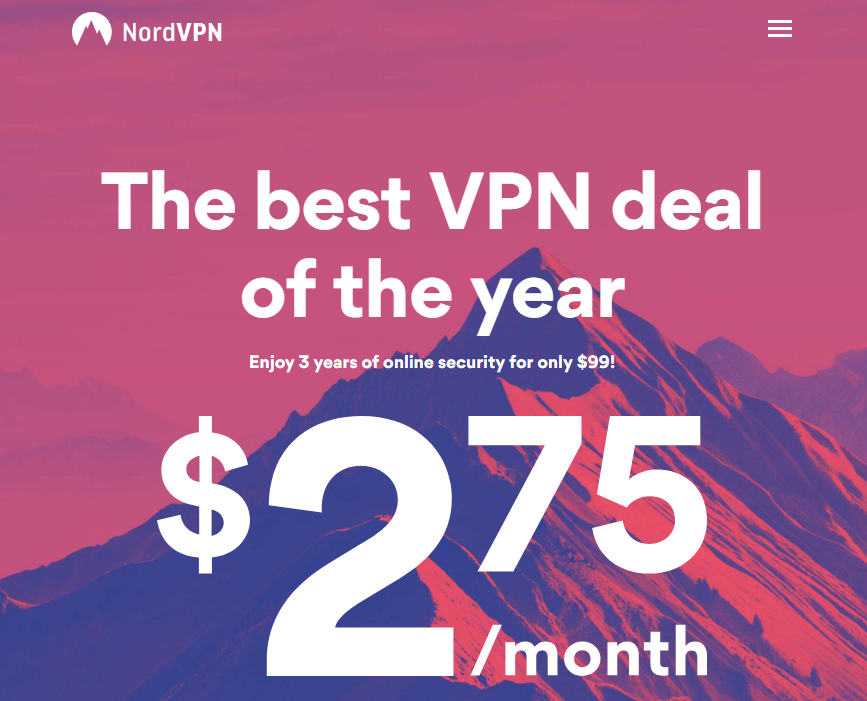 Read the rest of this post »
Published by Matt Johnston on January 16, 2018 10:17 am and last modified on January 17, 2018 8:43 am.