Is it possible to access Quora in China especially in mainland China? Quora is a question-and-answer website began operating in 2010. This website provides a free, easy to use resource that allows people to get their most burning questions answered. Even if you've been living under a rock, chances are you've heard of Quora. However, this popular Q&A platform has been blocked in China since August 2018. That means expats and travelers in China can't use Quora as a resource for market research, blog inspiration, and competitive analysis anymore. So, why is Quora blocked in China and how can you access it? Read on to find out the best way to access Quora in China anytime you need to.
Information about Quora:

Quora is the most popular Q&A website across the world that allows people to gain and share knowledge. Quora was co-founded by former Facebook employees Adam D'Angelo and Charlie Cheever in June 2009. In December 2009, they opened the doors for private beta testers to come in and play. On June 21st of 2010, the service officially became open to the public. After several months, Quora became the hottest website in 2011. Nowadays, a lot of people love Quora and some are even obsessed with the website to the point where they literally waste every free second that they have on it. At this platform, you can ask any questions you want, and connect with people who contribute unique insights and quality answers. If you are a student, Quora can be a helpful educational tool where you can ask questions to your follow co-learners, seniors and juniors belonging to your college/institute/university. If you are a blogger, you can use Quora boards to re-post your blogs and expand your audience, driving more traffics. Quora also makes it compelling to marketers because it is a good place for them to build brand awareness and establish thought leadership.
Quora is Blocked in China:
While strict censorship is nothing new in one-party China, under President Xi Jinping online restraints have grown tighter, particularly around the time of politically sensitive events like the death of Nobel Peace Prize winner Liu Xiaobo and the Communist Party Congress in 2017. Actually censorship in China has a very long history. A large number of websites have been blocked in China, including Google, Facebook, Twitter, YouTube, Gmail and more. And unfortunately, Quora has been officially added on the list of blocked websites in mainland China in late 2018. In fact, Quora has gone through the on-and-off blocking for years. Before the block, users in China continuously met problems while trying to open Quora website or App. The common problem was comment notifications didn't reach them timely and it took a long time to load up or refresh Quora website. Until August 2018, Quora website can't be opened anymore in China for it will eventually time out.
Why is Quora Blocked in China?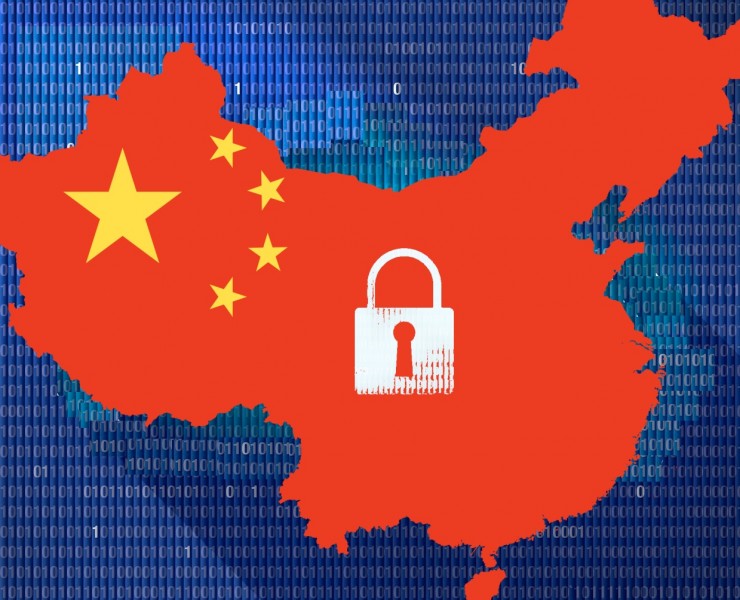 Even though you may have never been to China, you've probably already heard of the "Great Firewall of China." The Great Firewall of China, also known as the Golden Shield Project, is the Chinese government's internet censorship and surveillance project. In simple terms, the GFW is the vast system – both technical and legal – that allows the Chinese government to regulate and censor the Internet within the country. Under this system, many non-Chinese websites and applications are blocked in mainland China. According to survey, as of September 2018, about 10,000 domain names are blocked in mainland China under the country's Internet censorship policy, which prevents users from accessing proscribed websites from within the country. These include Facebook, Instagram, Snapchat, Twitter, WhatsApp, YouTube, Gmail, Google Maps, Uber, Netflix, and of course, Quora is one of them.
Although there is no official word explaining why is Quora blocked in China, it is supposed that the block is because there is a feature in Quora that allows people to access links from websites that have already been blocked in mainland China. China censors its internet and controls information. The government discourages their citizens to access any sensitive topics which they don't want them to see. Quora hosts people who are critical of the Chinese government. As a result, it is not surprising that Quora is blocked in China.
How to Access Quora in China?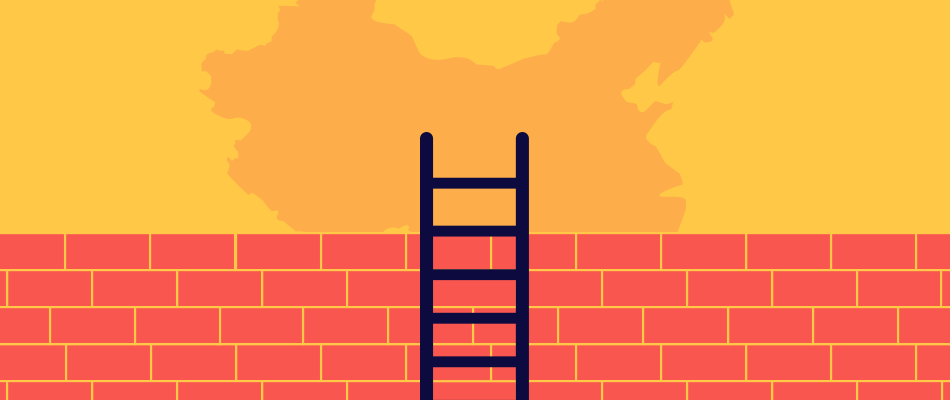 Although Quora's Links update makes access to Quora in China pretty unreliable, the good news is you can use a VPN to access Quora regularly. VPN is short for virtual private network. It not only gives you a different IP address and allows you to bypass the Great Firewall of China, but also encrypts your Internet traffic, thus preventing third parties from monitoring your online travels. A VPN encases your internet connection in a layer of encryption. With a VPN, you can mask your IP address. You will appear to be in the location of the server you connect to. For example, if you are in China and you connect to a server in the United States, then you will get a US IP address which allows you to unblock Quora in China and bypass geo-restrictions. Likewise, you can use a VPN to access restricted services like WhatsApp, Facebook, Gmail, Twitter, BBC iPlayer, Netflix and YouTube in China. With the VPN technology, everything you do while connected to the VPN is fully protected with military-grade encryption. The government can't intercept your sessions or see what website you visit because your real identity and location will be hidden by the VPN tool.
When it comes to choosing the VPN for Quora, you should take privacy policy, no internet traffic logs, encryption methods, secure measures like Kill Switch, IP leak protections, DNS leak protection, servers network, jurisdiction, data or bandwidth usage and more into consideration. A good VPN should follow a strict no logging policy and offer 256-bit AES encryption and OpenVPN, SSTP, L2TP, IPsec, IKEv2, and PPTP protocols. If you have many devices handy, the number of simultaneous connections a VPN allows does also matter. Now there are many different VPNs on the online market. If you are a beginner who use VPN tool first time, here we will give you some recommendations that helps you access Quora in China safely.
Best VPNs for Quora in China
1. ExpressVPN
ExpressVPN is the leading VPN for getting around the Great Firewall of China and it is #1 trusted leader in VPN. This VPN has spread its network to 160 countries, having more than 3000 servers across the globe. It has applications that support PC, Mac, iOS and Android. Customer support is available 24/7, which include remote desktop, Skype, live chat and email. As a top class VPN, ExpressVPN offers an enviable list of features to ensure your privacy and security while you are browsing the web. These features include Split tunneling, Kill switch, DNS/IPv6 leak protection, Zero-knowledge DNS, Unlimited Bandwidth & Unlimited Server Switch and a clear no-logging policy. ExpressVPN supports OpenVPN, L2Tp/IPsec, and PPTP protocols and it uses a strong 256-bit AES encryption to protect your data and communications. Torrenting is allowed on all ExpressVPN servers, and it usually has a handful of servers that work with Netflix. With ExpressVPN, not only you can unblock Quora in China, but you also can rest assured that your data won't be read, hacked, or stolen by your ISP, the government, or malicious entities.
The price of ExpressVPN starts with $12.95 per month, which is a bit higher than their competitors. However, the service is offering a flat 49% discount on its yearly plan with further 3 months free now. Concisely, ExpressVPN is offering 15 months package at the price of $99.95, equivalent to paying $6.67 per month. Even better, ExpressVPN allows you to try their service for a period of 30 days with a full refund on your money if you decide not to commit to a longer-term contract. Unblock any sites on any device, in any place, at any time with ExpressVPN. Try Risk-Free Today!

2. NordVPN
NordVPN is one of the most popular VPNs known for its large number of server networks, top-notch security, fast speeds, multiple platform options, and its advanced features. This VPN is based in Panama, following a strict no log policy and ensuring the company will never be legally forced to share your data. Its massive network of over 5200+ servers in 60 countries, including dedicated specialty servers, is among the best in the industry. NordVPN allows P2P connections on their network and provides you the best server optimized for torrenting and P2P sharing. It gives you absolute online anonymity by offering amazing features like Kill Switch, 6 Simultaneous Connections, CyberSec, DNS Leak Protection, Double VPN, Onion Over VPN, SmartPlay and more.
NordVPN pricing is quite flexible. Their 1-month plan is available for $11.95, but if you pay a year upfront, you will get a significant discount. NordVPN also offers 1-Year Plan and 3-Year Plan. The longer you pay, the better value you get. You can get its 3 years plan with a price of $3.49 per month. That means you can enjoy online anonymity for 3 years by paying $125.64 only. All subscriptions are covered by 30-day money-back guarantee. Browse your favorite sites like Facebook, Twitter, Quora, Netflix, Hulu, BBC iPlayer with NordVPN to bypass the geo-restrictions in China now!

3. IPVanish VPN
IPVanish VPN is also one of the pioneers in the VPN service with 40,000+ shared IPs, 1,300+ anonymous servers in 60+ countries, zero traffic logs, and 24/7 customer support available. IPVanish is 'The World's Only Top Tier VPN Service Provider', which means the company owns and manages its own servers without relying on any third parties. So, IPVanish will never store the metadata about your VPN session or information about how you used the service. It has a wide range of clients, covering Windows, Mac, Android, iOS, even Amazon Fire TV, as well as providing a host of setup guides for Linux, Chromebooks and other platforms. IPVanish VPN has the best features that distinguish it from other major VPN providers. It allows up to 10 simultaneous connections and is equipped with the strongest encryption, blazing speed, unlimited bandwidth, SOCKS5 Web Proxy and more. With IPVanish, you can say goodbye to any web-restrictions. The service allows you to access Facebook, Twitter, WhatsApp, Google, YouTube, Hulu, BBC and Quora in China with just a few clicks.
IPVanish  VPN offers three basic plans. And currently, the best value plan is their 1-Year subscription, which is available for $77.99, a saving of 46% on the monthly rate. The monthly rate is currently available for $10.00/month while the 3-month membership is billed at $8.99/month. This is decent value for the features you're getting, and additionally you will have 7 days money-back guarantee. Experience unrestricted Internet access to every corner of the globe with IPVanish VPN now!

Top 10 + Best VPN Services Worldwide
View More Top 10 Best VPN Services Here »

Conclusion:
Users in mainland China have had their Internet censored by the government for several years now. Chinese government has banned many popular websites and services like Google, Blogspot, Facebook, Twitter, YouTube, WhatsApp, Netflix, so it is no surprise that Quora was blocked in China as well. However, thanks to VPN technology, you can still access Quora in China to ask or answer questions that you want, and even edit the responses to questions related to virtually any topic or industry. A VPN changes your geo-location so that it appears as if you are in a different country, thus allowing you to access any geo-restricted website while you are traveling. And a good VPN for Quora can even add extra protection to your personal data and online privacy. It creates a secure tunnel for all your traffic so your government or ISP cannot keep an eye on your online activity. You will have an anonymous web browsing experience, and the VPN tool ensures that none of your confidential information is being logged, monitored or exposed and intercepted by third parties.
Be aware that the Chinese government has implemented measures to block traffic that looks like it comes from a virtual private network (VPN), however, certain VPNs still work in China. Just make sure you get the right VPN, and set up before you go because it's much more difficult to install a VPN in China.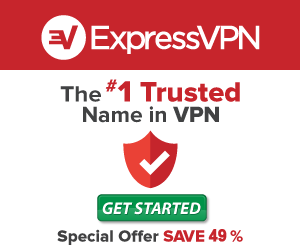 Published by Tony Shepherd & last updated on January 17, 2020 8:17 am