What is the best VPN for Torrenting and P2P File Transfer in 2020? The torrent file is a computer file which consists of metadata in it. A torrent file also contains the list of tracking locations. A torrent file does not contain the file which has to be distributed but it contains all the data related to the file like its size and its storing location.
It will provide the addresses to the computer for download files from different locations. The reason behind the invention of torrents is to ease the work of central servers. With the help of torrents, you can easily download a big file into small parts.
The extension of torrent files is .torrent.
P2P is known as Peer to Peer file transfer. It is the process of sharing digital files through Peer to Peer technology. You can easily share or receive music, movies, books, and games through P2P technology. P2P technology basically sends a searching request to the other computer consist of P2P technology and reviewees the file. The server of P2P is an end to the end server.
P2P technology was evolved from many updates the first Peer to Peer network is known as Napster which is very popular for its technology, later on, many other networks introduced like BitTorrent.
With the help of Peer to Peer technology, a user can share big files very easily from one device to another.
Types of VPN Services
1. ExpressVPN – ExpressVPN is considered as one of the best all-rounder software for torrenting and P2P file transfers. This software is very impressive in performance and speed. Having a good speed is also a good sign for the users who download heavy files from P2P technology. Another amazing benefit is you can use unlimited bandwidth on all the servers. If we talk about security then ExpressVPN comes with a very strong encryption and the company says that they will not save or monitor the activity logs or they will not look after the content that user are opening with their software.
Another best feature of this software is the split tunneling feature which is compatible with both Windows and Mac users. This feature will make this software a full worth software because i will protect their client too.
They will also have the 24 hours support with the help of live chats and emails. If we talk about the membership pricing then it will costs you a little more but this little more pricing will provide you a lot of extra features and security.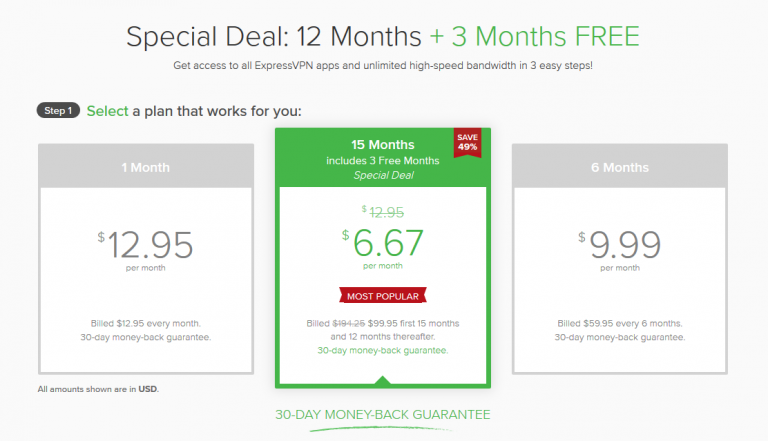 2. NordVPN – NordVPN is considered as one of the most secure torrenting software. The company will have more than 5600 server with them who will try to make your sharing even more secure and easy. They are currently serving in more than 60 locations and their software is compatible with up to 6 devices simultaneously. If you do any searches before buying a membership plan then NordVPN is the most preferred software by all the experts. This is because of its ultra secure systems with the supports of IKEv2/IPsec, PPTP, L2TP and OpenVPN. In addition they also have the support of double VPN.
The main advantage of double VPN is that it will split your data to two servers which will make your browsing even more secure. However P2P is not compatible with every server but some other great features will overshadow this drawback like its automatic kill switch feature and good speeds at downloading.
If we talk about its pricing then it comes with a very reasonable price. If you buy its one month subscription plan then it might costs you a bit more. You can also use Bitcoins as a mode of exchange. The software also comes with the 30 days money back guarantee and if you pickup the 3-month plan then it might be a great choice.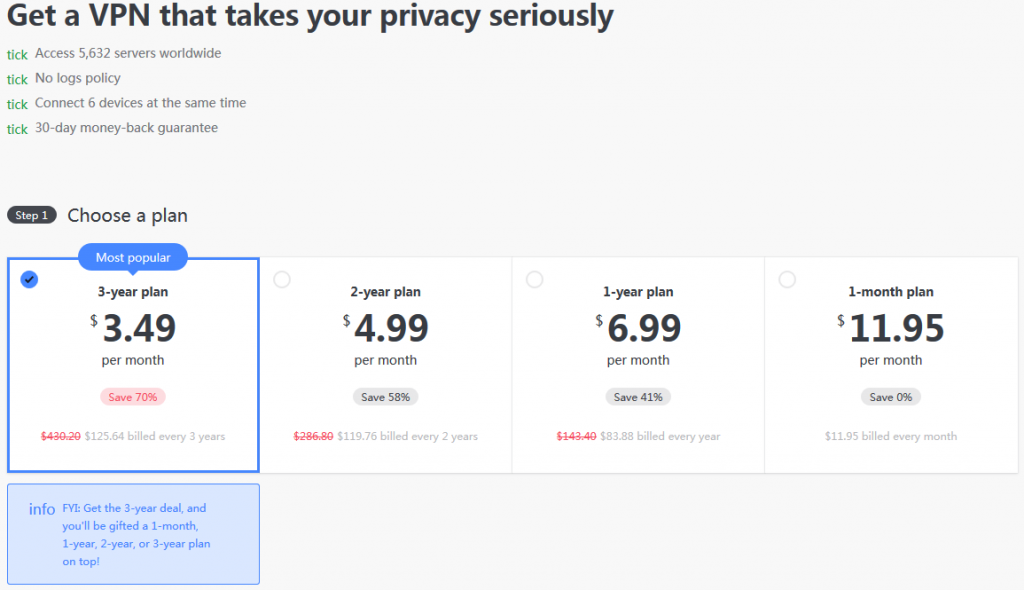 3. CyberGhost – It is considered as one of the best VPN software and it impressed everyone with its terrific performance in torrents. They will make it possible because of their 5700+ high speed servers and they spread their service to more than 110 locations. Its software is compatible with 7 devices at a time.
CyberGhost is a very fantastic with its torrenting feature. It will have the feature to get automatically connected with the P2P server and then speed up your browsing by selecting some high speed servers.
It will also manage your torrent programs itself which means you don't have to take any kind of tension about the setting of a torrent program. They will also take the subscription fees in the form of Bitcoins. Generally the users experienced that the CyberGhost software will abstains the HTTPS request for making it compatible with the downloading speeds. They will also have the no log policy however there were some controversies about this policy in past but the company proves all the charges.
If you want to use torrenting in other devices like Mac and Android then they will also help you with that as it comes with the support of MacOS and Android operating system.
This software comes up with three subscription plans- one month plan, 24 month plan and 38 month plan. If you purchase the one month plan then it will costs you 12.99 dollars, if you purchase the 24 month plan then it will costs you 3.69 dollars and if you purchase the 38 month plan then it will costs you only 2.75 dollars per month which is a quite low amount.
So if you are planning for a long term use then we will suggest you to purchase the 38 month plan because it is the most budget friendly pack between all of them.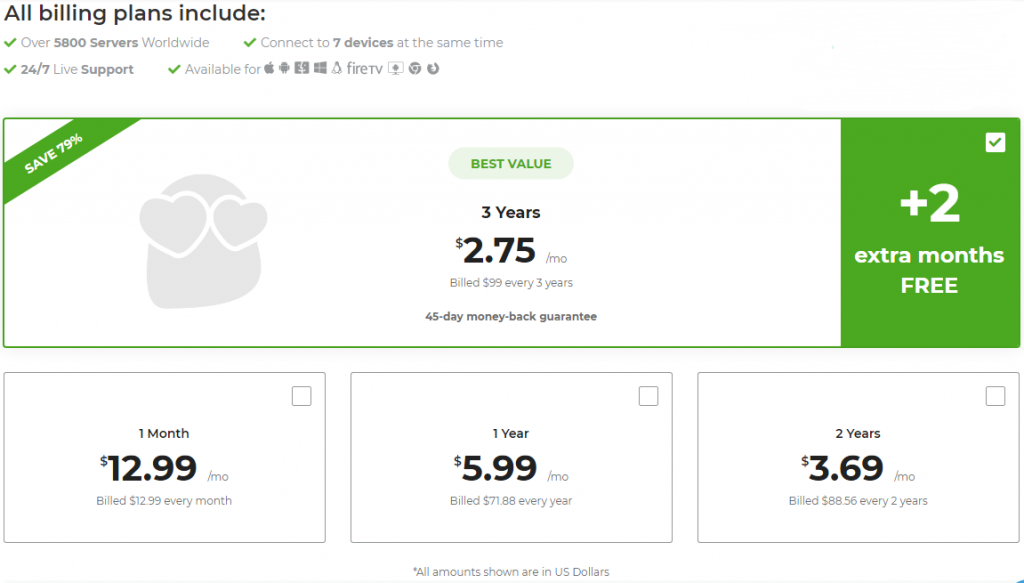 4. Windscribe – Windscribe is the most suitable software for torrenting. They have more than 400 servers with them and serving at more than 110 locations. There is no limit of connected devices in this software. The main highlight which attracts the customers to purchase this software is the unlimited device connection feature which means you can connect unlimited devices with a single subscription. This feature is quite amazing for the families. It comes with P2P services in most of their servers. Another main highlight which makes it an amazing software is its no logging policy. We all know that anonymity is the main focus of every user when they use VPN for downloading torrents.
These features make Windscribe a top notch product. They will also accept the payment through Bitcoins. The another highlight is that you can use 2GB data in a month for free without having a email. This trial policy is quite amazing and attractive. However there is no 24 hours technical support but these features will overshadow this drawback.
It comes up with three plans – the one month plan, one year plan and a very amazing and popular plan "Build a plan". In this plan you can customize you plan by paying 1 dollar per location. If you purchase the one month plan then it will costs you 9 dollars and if you purchase its 12 month plan then it will costs you 4.08 dollars per month.
Private Internet Access- This software is a perfect example of balance between its performance and pricing. They maintained its reputation with the help of more than 3200 servers and they spread their services in more than 50 locations. Their software can manage the speed with 10 devices connected simultaneously. Choosing Private Internet Access for torrenting is a good choice and they comes up with a bunch of servers. Each of its server is compatible with P2P technology.
With their software you will also enjoy the feature of port forwarding which makes your torrenting even more faster. The servers are more faster with the desktops as compared to the mobile phones.
The only drawback of this software is that there is no mention of P2P service on their official website. But do not take tension about it because they comes with the policy of no logging. They will accept payment through Bitcoins. Although they do not have any trial plan but all of their plans are of low pricing so you can easily purchase a one month plan to take its trial.
It comes up with 3 subscription plan – one month plan, 1 year plan and 2 year plan . If you purchase its one month plan then it will costs you about 6.95 dollars, if you purchase its 1 year plan then it will costs you about 3.07 dollars per month ( with an extra month) and if you purchase the 2 year plan then it will costs you 2.59 dollars per month ( with additional 3 months).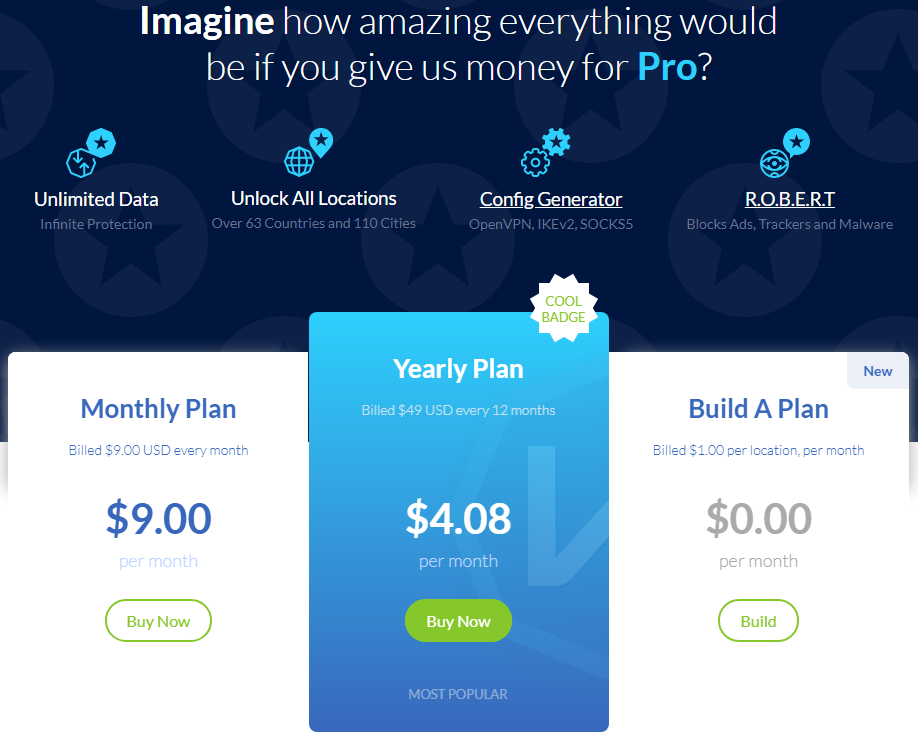 Conclusion
At last we will conclude that choosing a perfect VPN software for torrenting and P2P file transfer is bit tough so before purchasing a software and buying its membership review about the software on google and read all the reviews from its existing users. There are a lot of torrenting software that will provide you some great services at a very low costing. Make a perfect choice and enjoy the uninterrupted services. ExpressVPN is the top 1 recommended as it has more than 3000 servers in 94 countries.

Published by Tony Shepherd & last updated on March 12, 2020 5:10 pm