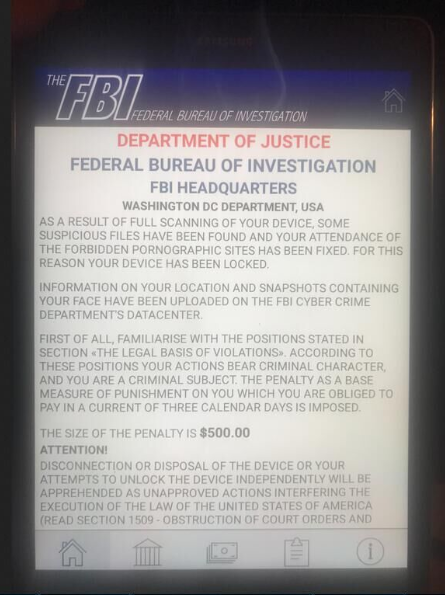 Feedback From People:
Another victim of this F.B.I. (or FBI) scam here, it has contaminated my communications on my device. Hey i was just hacked by the FBI page i had a friend send me here for assistance and i just spent $500 and not sure what i can do to get my money back now knowing it was a fake virus??? Please I need step by step help in relieved that it's a scam but my dad doesn't believe me that I wasn't looking up nasty porn (not saying all porn is nasty just this particular type ) please get back to me when you can I need help asap. Read the rest of this post »
Published by Matt Johnston on May 7, 2019 8:08 am and last modified on May 7, 2019 8:35 am.