In this present digital world, people cannot ensure their data security in online and there are many chances for being hacked and loss of date. In fact many people use to face such complicated situation and they are looking for the best solution for this problem. If you are one among them then getting a VPN will only be the solution for this issues and also to protect the date of yours in the better manner. There is plenty of VPN software in the market therefore the individuals can explore all of them and choose the best among them.
Have you heard of the VPN Proxy.sh and how to use it?
Today Proxy.sh is being the most preferred VPN in the present days. There are two major reasons why most of the people choose Proxy.sh as their favorite VPN. It is very reliable as well as const effective. These are the two major aspects that everyone uses to expect. Since this VPN satisfies people in both of the cases, they are interested in choosing this VPN rather than others. The provider of this VPN has around 200 servers in 40 countries including along with the continents such as Asia, Africa, Europe, America and Australia.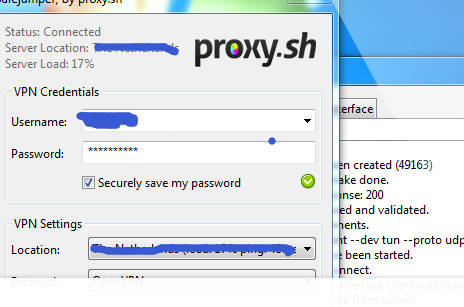 The server of this VPN can support L2TP/IPsec, Open VPN and PPTP on the major operating systems which are being used in both computer as well as mobile. Moreover a CGI proxy is being offered to the individuals who want to access the web in the anonymous manner. This open VPN utilizes 128 bits blowfish cipher and 4096 RSA keys for their encryption and it will be regenerating for every hour. On the other hand, the PPTP utilizes 128 bit MPPE encryption meanwhile the L2TP/IPsec is using the AES cipher with the 256 bits keys. Hence the encryption type used by the Proxy.sh will be very safe. Read the rest of this post »
Published by Matt Johnston on February 14, 2017 10:15 am and last modified on February 14, 2017 10:16 am.