Good morning. I come across with this problem when trying to read Epoch Times with mozilla firefox:
The server at www.theepochtimes.com is taking too long to respond.
The site could be temporarily unavailable or too busy. Try again in a few moments.
If you are unable to load any pages, check your computer's network connection.
……
How does this happen? I confirmed with my friend in US the website is working well, he can visit it smoothly. I was able to access it before i reach China. My computer is working well and internet connection is good. How can I solve this problem? Can you please help? Much appreciated.
More Information about the Epoch Times.
Compared with The Washington Post, New York Times, CNN, etc., Epoch Times might be a less well-known newspaper for some users. But the newspaper, which is established by John Tang together with a group of Chinese-American Falun Gong practitioners in 2000, has millions of readers and subscribers both in US and other countries. With its headquarter located in New York, the newspaper has published its print editions in more than 10 languages including Chinese and English. Many more readers who speak different languages can read Epoch Times on the internet easily and conveniently since the newspaper provide its online editions in 21 different languages. There are diverse types of editions published by the Epoch Times according different standard. There may be slight differences between the weekly print one and the international regional one. But a typical copy will include such sections as world and national news, sports, business, travel, health and automobiles, op-eds, entertainment, arts and culture. The topics covered by Epoch Times are diverse, while the newspaper is also said to tend to focus on the human rights issues in China.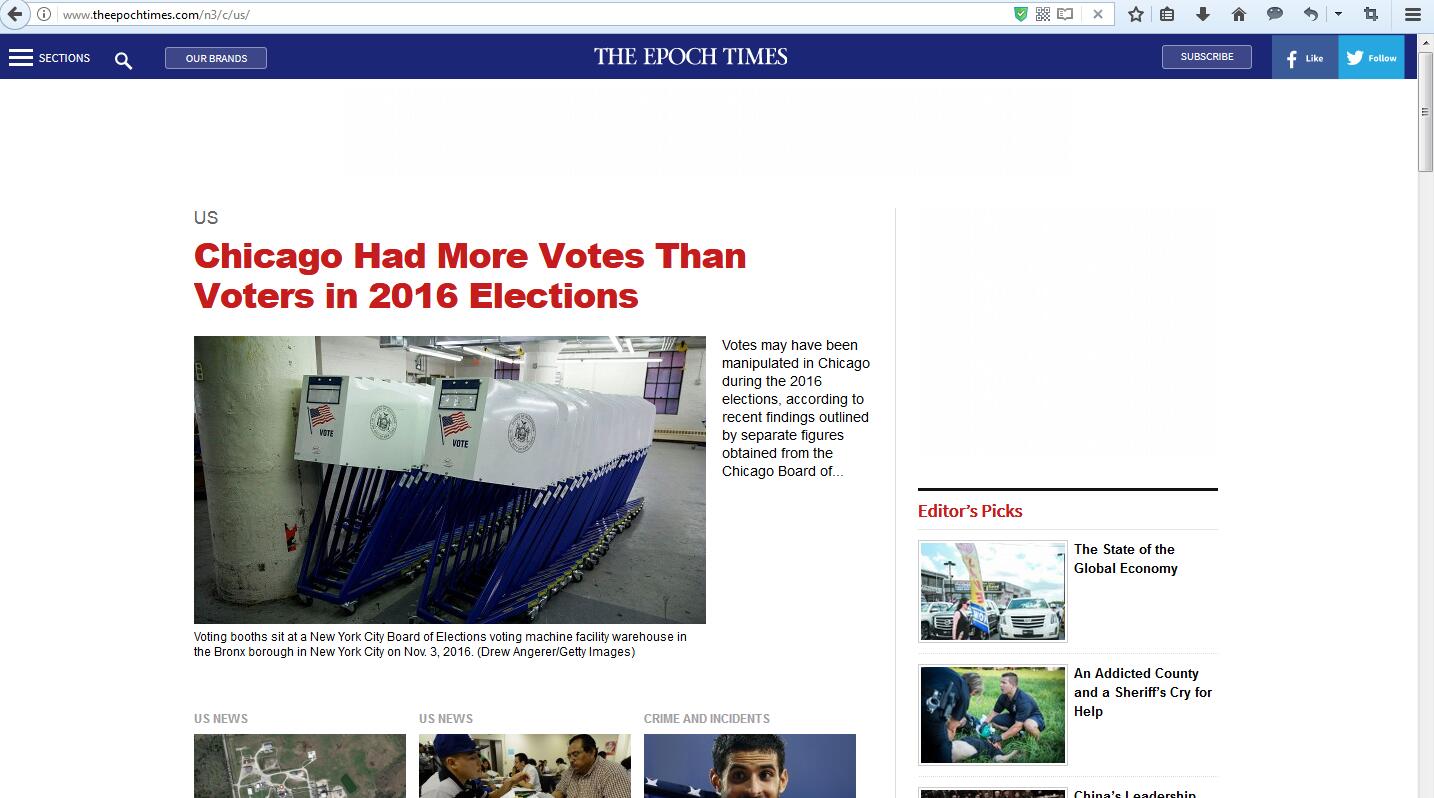 Read the rest of this post »
Published by Tony Shepherd on September 3, 2017 3:24 pm and last modified on October 16, 2017 1:17 am.