Is RoboForm a powerful password manager? RoboForm is a strong password manager and password generator. RoboForm password manager has hundreds of millions of users all around the world. their customers range from individual users and small business to government agencies and leading Fortune 500 companies. It is award-winning password manger. You can trust it completely. You can use RoboForm everywhere and everytime. RoboForm has many wonderful and excellent features and technologies which makes you use it with a peace of mind. You are able to experience RoboForm password manager, password generator, Identity forms, online account, secure folder sharing, Two-factor authentication, dual step authentication, password audit, sync across all devices.
For business, RoboForm added more features for business users and official users. For example, it will provide you with such features as centralized employee onboarding, centralized policy deployment, secure group sharing, role based access permissions, unlimited number of admins, additional Two-factor authentication, active director integration, password audit for users and groups, advanced reporting and dedicated tech support. Anyway, RoboForm has a strong ability to manage all your passwords. It is very convenient and feels a lot more secure with one master password. You don't have to remember all different passwords any more if you use RoboForm password manager. You also don't have to figure out the strong password for some important account, all will be done by RoboForm!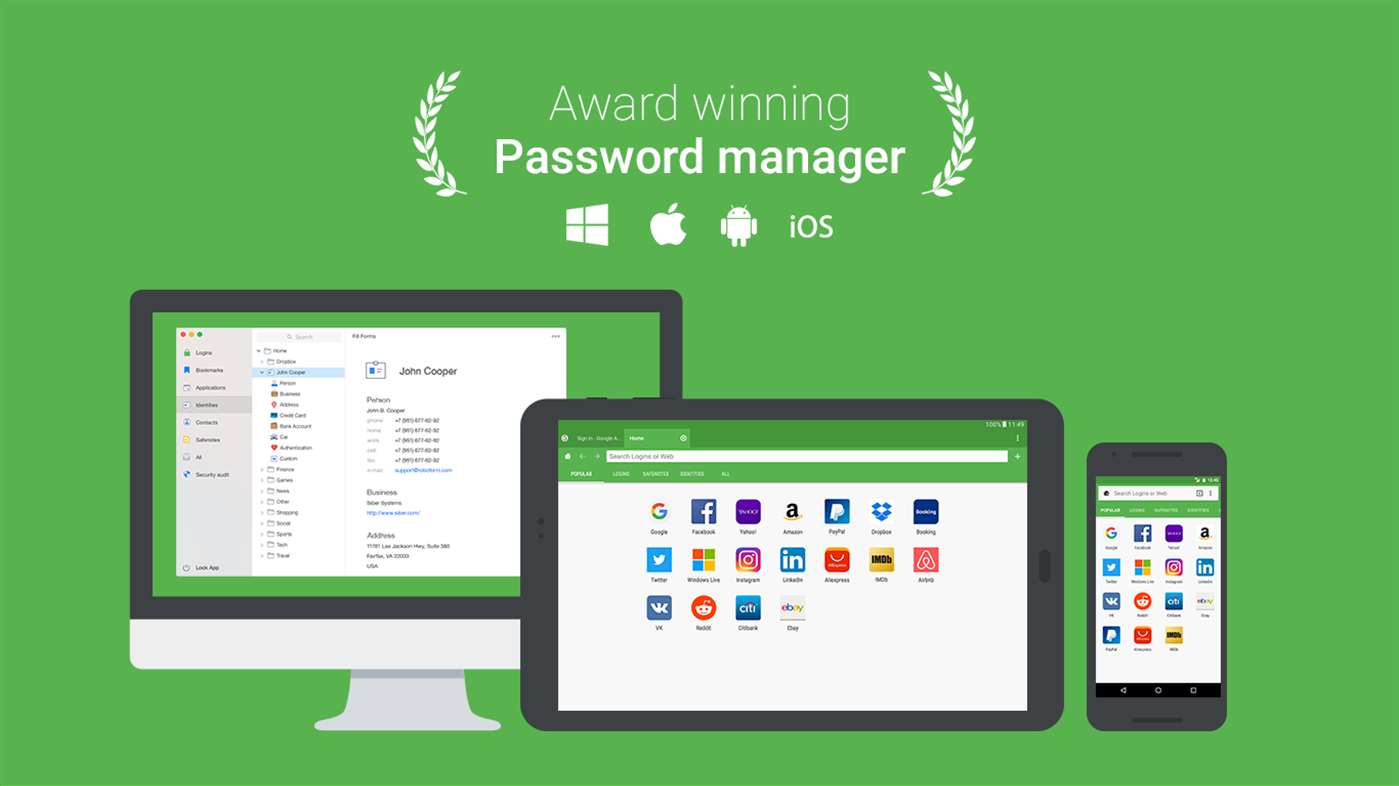 RoboForm Plans and Pricing
RoboForm offers attractive and affordable for personal and business use. For personal use, there are 3 different packages. To meet different requirement of different users, RoboForm gives special offer.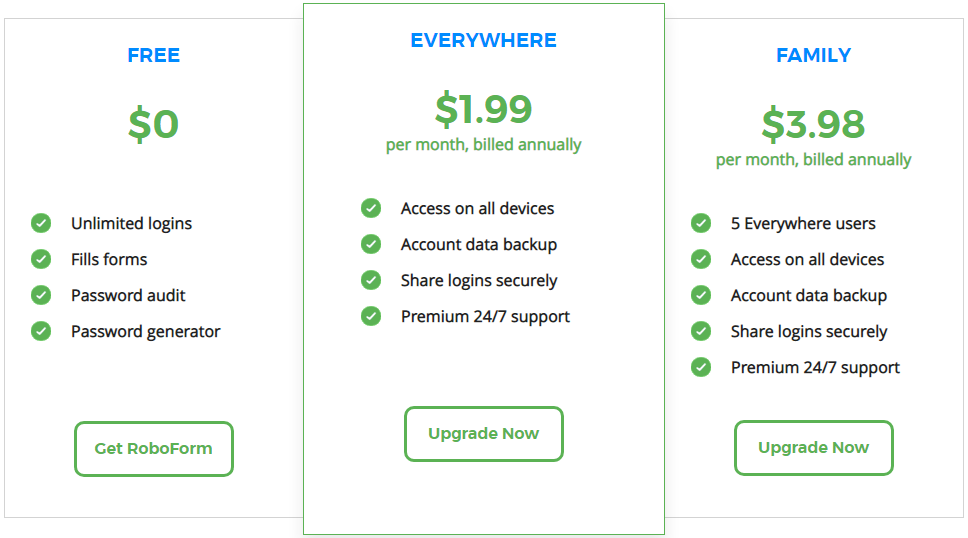 RoboForm Free Package: No Charge never
RoboForm EVERYWHERE Package: $1.99/month, billed annually
RoboForm FAMILY Package: $3.98/month, billed annually
RoboForm Business Plan: $29.95/user per year, billed annually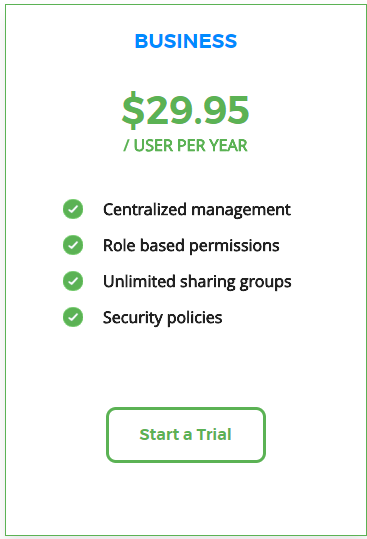 Why you Prefer RoboForm Password Manager?
Roboform is very popular and favorite by most password manager users all around the world due to its increasing convenience for online experience of people. You can automatically log in your web Roboform accounts within few seconds. It has a feature called matching logins which can allow you to easily handle multi-step logins. Roboform can always keep track of your logins and passwords by saving your new login information when you log in new websites, after easily login to the websites, you can freely read and edit your logins, bookmarks, identities, and safenotes. Roboform is a strong password manager with unlimited storage for passwords, items, files, documents and other personal information. it is better to use its Everywhere plan which you can get more security to protect your passwords and other data. Roboform allows you to sync your Roboform account, passwords and other data with multiple devices including computers, Mac, Mobile device and others. Once all your passwords and personal information are stored into Roboform password manager, it will easily help you fill your logins, passwords and other information into the place or form when you need. It is an easy-to-use form filler which mainly help you fill long web forms just by clicking on a button, then everything will be done by Roboform password manager. Besides, if you are tired with creating passwords or don't know how to create strong password which can resist hackers, you had better use Roboform's password generator to help you generate strong and unique passwords. You also can import your logins and passwords that are stored in other password managers like LastPass, Dashlane, 1Password and others into this Roboform passwords. It also provides friendly-use option AutoLogoff and Manual Logoff to let you choose based on your favorite. If you store thousands of or even endless passwords and logins into Roboform Password manager, you can use its built-in search tool to easily search the logins that you need. You don't need to scroll up and down to look for the logins or passwords you want.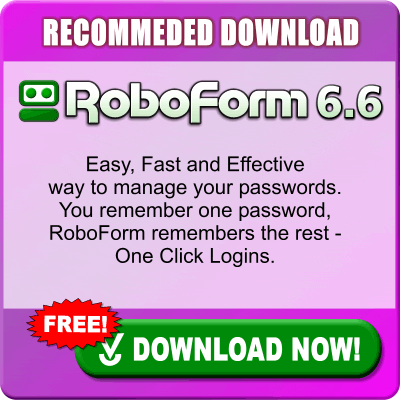 What Device and Platforms Does RoboForm Support?
RoboForm design compatible and cutting-edge apps and software working on all popular systems including Windows, Mac, iOS, Android, Linux and Chrome OS, also it has extension compatible with Microsoft Edge, Chrome, IE, Firefox, Safari and Opera. Therefore, you can use RoboForm account on every device you have. It is convenient to use RoboForm on your favorite devices everywhere and anytime.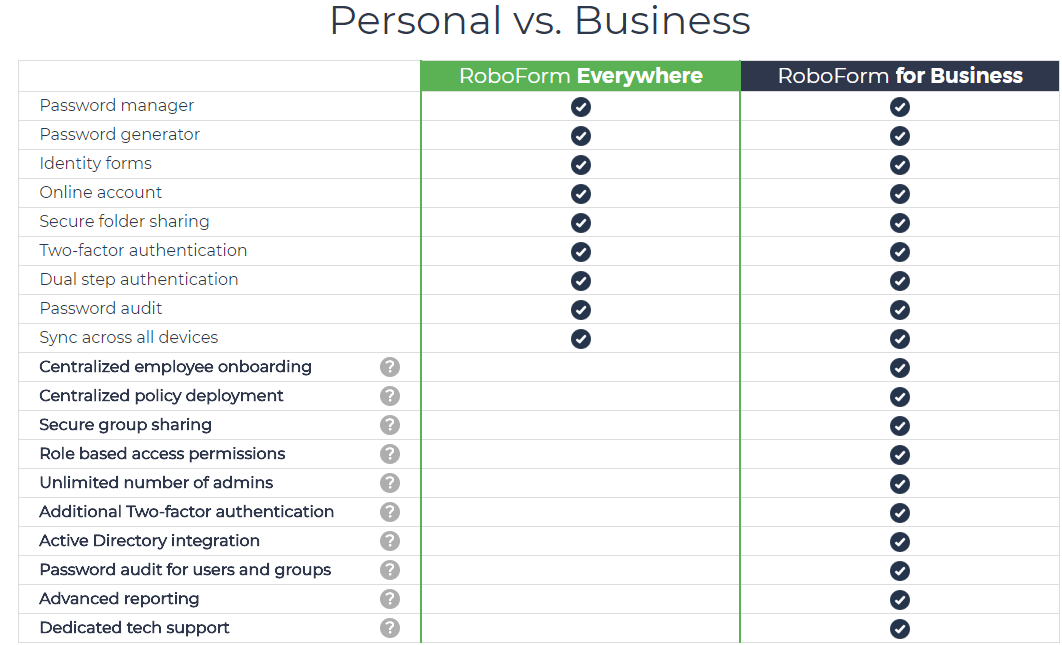 Is RoboForm Strong Enough to Store All My Passwords and Data?
Yes, RoboForm has a strong performance and ability to keep and safeguard all your passwords and data!
All RoboForm data is encrypted using AES-256-bit encryption with PBKDF2 SHA256. RoboForm has implemented AES-256 bit encryption with PBKDF2 SHA-256 and salted hashes to ensure complete security in the cloud. 256-bit encryption is a data/file encryption technique that uses a 256-bit key to encrypt and decrypt data or files. It is one of the most secure encryption methods and used in most modern encryption algorithms, protocols and technologies including AES and SSL. 256-bit encryption is referring to the length of the encryption key used to encrypt a data stream or file. Let's say hypothetically all the super computers in the world (the ultimate brute force attack) decided to group up and tasked themselves to decrypt your AES-256 key so they could access your data. therefore, RoboForm has the strongest encryption to protect all your passwords. No one can access RoboForm or steal your passwords. RoboForm not only use the strongest and best-in-class AES-256 encryption to encryption to store all your password and data but also uses the Two Factor Authentication standard to protect all your privacy. Therefore, you can get complete security and privacy by using RoboForm!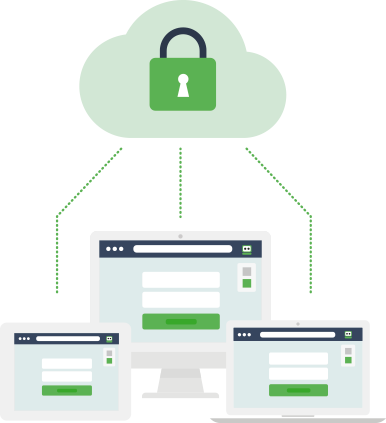 Powerful Features of RoboForm: For Personal Use
1. Strong Password manager
Roboform password manager is a strong and reliable password manager. It provides unlimited storage for your passwords, files, documents and other personal information. if you have tons of passwords, it will be hard for you to remember them all by brain. Some people may write them down on notebook or paper or keep them in a document on computer, however, it is not safe enough to keep them in these ways. Tons of passwords may disappear when you accidentally throw away or lose the notebook or paper, or when your computer is broken but you don't make any backup or your computer is hacked by cyber criminals. If your computer is hacked by cyber criminals, all these passwords would be taken by cyber hackers and these hackers can easily log in the account and get your important data and even steal your money. It is important to keep logins, passwords and other personal information into secure and encrypted place. Roboform password manager can store, manage, organize and encrypt all your passwords and other personal information in a complete secure place, as Roboform Password manager applies the strongest and most advanced encryption method AES-256 to encrypt all passwords and data. Robofrom password manager increase the convenience and security of your online experience. With Roboform, instead of remembering hundreds of thousands of passwords, you just need to memorize your master password for Roboform account.
2. Smart Form Filler
Form Filler feature of Roboform is an excellent and smart invention to simplify online experience and save time. usually when we do some task on the internet, we may meet different forms asking us to fill in personal information like name, email, address, phone number, ZIP/Postal Code, credit card number, etc. into their corresponding fields. Long and tedious form filling usually happens in online shopping, credit card applying forms, shipping details, entering contests, resume filling and more. These kind of forms usually require much information. It is boring to enter so much information into these long forms. It takes much time and type too many words. However, Form Filler can automatically help you fill in all these information. You even don't need to type any words, but instead you just need to click on one button, then the information that form needs will be automatically filled into the form. Form Filler feature work together with password manager and digital wallet. The logins, passwords and personal information will be first imported into password manager or digital wallet, then when you need these information, it can quickly help you find out the correct info and automatically fill into the form. Form filler feature will do everything for you, automatically fill in information, always keeps track of new information and store them. Form filler is a really simple and easy-to-use technology.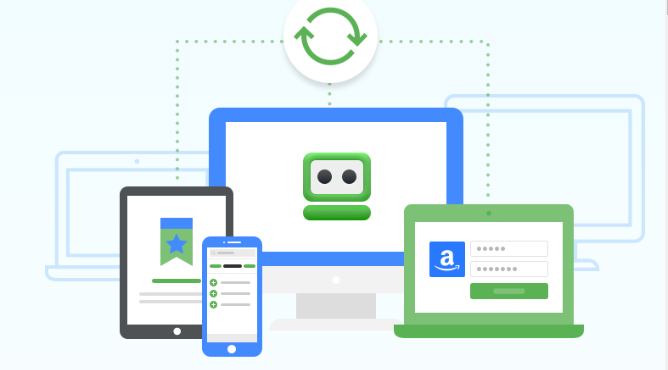 3. Flexible Password Generator
Before you use a password manager like Roboform, you may like to create simple and easy-to-remember passwords for different accounts, as it is hard to remember long passwords by brain. However, easily remember passwords are also easily guessed and broken by hacker and snooper. Some people even prefer using the same password for different accounts, which is easy to remember passwords. However, re-using the same password for different accounts on sites makes you vulnerable on multiple sites if that password is ever decrypted, cracked and compromised. If your device like Windows computer, Mac, smartphone or tablet is compromised with virus or other strong malware which has a strong ability to control your device and let remote hackers to access your device, then the hackers will have the chance to guess your password for one account and then crack other accounts. Especially when you use simple and easily remembered passwords, it will be easier for hackers to crack your account as weak passwords have no strong ability to resist hackers. Besides, almost hacking-related accidence are caused by weak or stolen passwords. Passwords are a real security threat. Strong and complex passwords can protect your personal info and other assets and resist hackers. Therefore, it is important and necessary to create a strong and unique password for each account. But it may take time for some people to figure out strong and complex passwords. Password generator of Roboform is a great tool to generate strong and complex passwords for each account. Password Generator of Roboform can create strong and unique passwords according to your unique requirement guideline. It never provides user with repeating passwords. And the passwords created by Password Generator of Roboform are always mixed with different characters including uppercase letters, lowercase letters, numbers, and symbols and more other elements. Passwords created by password generator of Roboform has a strong performance and ability to defend against hacking. Password Generator makes your passwords different for each website or app, so that the hacker can't easily crack your passwords to access your account. Roboform Password generator is well compatible with different popular and major systems including Windows, Mac, Linux, Android and iOS. You can use this great password generator on different devices.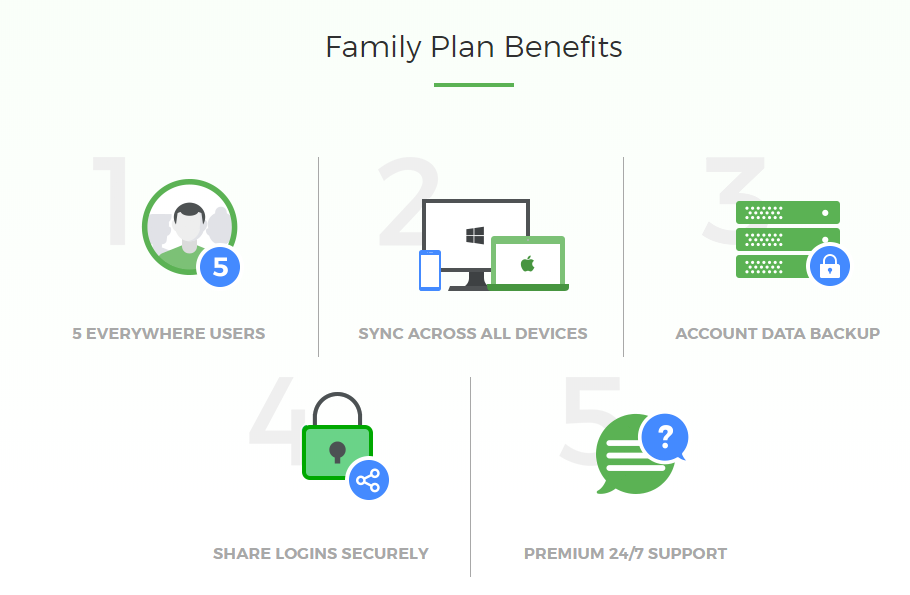 RoboForm for Business: Protect Your Business and Save Money
RoboForm for Business is a secure, intuitive, and easy-to-use password automation and centralized management solution for businesses and government agencies around the world. RoboForm provides a complete solution to remedy the password management crisis for your company. RoboForm's software helps your company organize logins and passwords, making your password generation, storing, and sharing both easier and more secure. RoboForm for Business eliminates forgotten passwords, loss of productivity caused by it, and costs related to their reset. RoboForm replaces all unsafe practices of password creation, storing, reusing and sharing, thus reducing the risk of security and data breaches. With RoboForm deployed, your employees will never again sit idle while passwords are forgotten, accounts blocked, and access denied.
You also can benefit a lot from RoboForm Business plan. form filling technology allows you to automatically fill in those long, tedious web forms as an automated process or with the simple click of a button. This has been used by RoboForm's customers for automated population of HR forms, real estate forms, insurance forms, hospital records, medical forms and much more…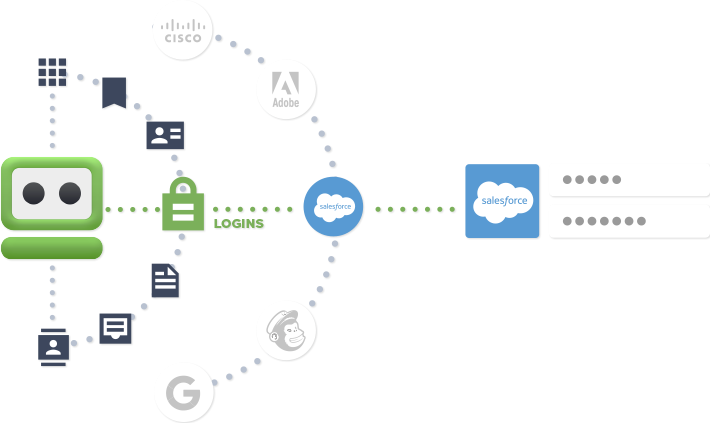 RoboForm Security and Privacy
RoboForm takes personal data and privacy more seriously. Protection of your data is their highest priority. They use different technologies and add features to ensure security and privacy of your data.
1. Your passwords are encrypted with your own secret key – Master Password
Each user creates his or her own Master Password known only to them. Master Passwords are never stored on our servers, and absolutely nobody except the account holder can access RoboForm data stored in it. Company owned RoboForm data is managed by company admins. Company admins can allow employees to reset their forgotten Master Passwords and also enforce policies on their Master Passwords minimal complexity and mandatory rotation time for all employees. Strong Encryption and Secure Sharing
All RoboForm data is encrypted at all stages using AES-256-bit encryption with PBKDF2 SHA256, 4096 iterations. Company owned RoboForm data can be securely shared with other employees using public-private key cryptography. This ensures that your employees can only access RoboForm data assigned to them while using their own Master Password and with the permission levels company admins sets for them. This means that your employees don't ever need to know or see the actual passwords.
2. Reports and Security Audits
Admins can generate reports based on RoboForm data access and usage for each employee or sharing group. Security Score is an individual user's overall password health score. Security reports will show the security score for each employee or sharing group. These security scores can be evaluated by company admins based on the minimal security level set and assigned at the company or group level. Account holders can be encouraged to improve their security scores based on recommendations and best practices.
3. Two-step Verification: Additional layer of protection for your data
A second authentication step is enforced with policies and delivered to employees in the form of a one-time password (OTP) sent via email or SMS, or via TOTP based two-factor authentication (2FA). Once enabled, employees will be required to enter the OTP when they access their accounts from a new device or network. Failure to pass the second step will result in automatic account blocking. Blocked accounts can only be unblocked by company admins.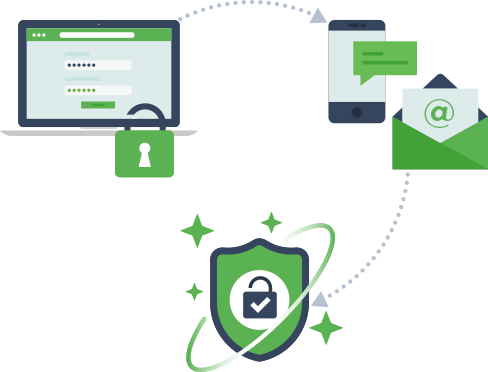 Video Guides RoboForm Review – Powerful Password Manager
Top 5 Best Password Managers Worldwide
| Product | Rating | Support Platforms | Offers | Price(USD) | Official WebSite |
| --- | --- | --- | --- | --- | --- |
| | Rating #1 Dashlane Review | Windows, Mac, iOS, Android, Linux, Chrome OS, watchOS | Offers Free Version | $39.99/Year | Best Deals |
| | Rating #2 Lastpass Review | Windows, Mac, iOS, Android, Linux, Chrome OS, Windows Phone, watchOS | Offers Free Version | $24.00/Year | View Deals |
| | Rating #3 Sticky Password Review | iOS, Android, Safari (Mac), Chrome and Firefox (Mac and Windows) | Offers Trial Version | $14.99/Year | View Deals |
| | Rating #4 LogMeOnce Review | Windows, Mac, iOS, Android | Offers Free Version | $12.00/Year | View Deals |
| | Rating #5 Intuitive Password Review | Windows, Mac, iOS, Android | Offers Free Version | AUD $24.00/Year | View Deals |
Summary
Like other strong and reliable password manager, RoboForm securely store all your passwords and data. RoboForm notices when you log in to a secure site and offers to save your credentials. You can give the entry (which RoboForm calls a passcard) a friendly name at capture, and you can assign it to a new or existing folder. Watch out when creating folders. RoboForm had no trouble with two-page logins like Google's and Yahoo's, and it handled some oddball login pages, such as one with two password fields and no username. If you run across a truly weird login page, one that RoboForm doesn't capture automatically, fear not. You can create multiple form-fill identities and enter eight types of data for each: Person, Business, Passport, Address, Credit Card, Bank Account, Care, and Authentication. RoboForm has an amazing feature that can save personal data for your contacts. A contact may include information like Person, Business, and Address categories. It's convenient when you're buying a present online and having it shipped to one of your contacts. You can use RoboForm to import passwords from Chrome, Firefox, Internet Explorer, and Opera. Or you can use it to delete the passwords from the browser and turning off password capture. Therefore, it is convenient to use RoboForm password manager and other features. You don't have to remember all passwords any more. RoboForm helps save your time much and even help you save money on business.
Kindly Reminder: There still are some famous password managers like Dashlane, LastPass etc. You can try them for 30 days risk-free.



Published by Tony Shepherd & last updated on December 24, 2020 5:28 pm