Over billions of web users are facing the problem of keeping track of hundreds of passwords for multiple accounts. If you are one of them and haven't heard or used a password manager yet, it's time for you to get one. LogmeOnce is one of the best-known password managers around that offers a solution to help you generate strong password and store passwords for your online accounts in a secure way. Today you not only can try LogmeOnce for FREE, but also can experience a wide range of its advanced features with an affordable price. Currently LogMeOnce is offering the best coupon and promo codes which you can get up to 25% discount. The sweet deals you can get include:
15% off Professional Edition for $0.85/month

15% off Ultimate Edition for $2.76/month

15% off Mugshot for $2.54/month

$10 Voice & SMS Credits

25% off Ultimate Edition+Mugshot for $4.68/month – Best Value


Join LogmeOnce now and use best online password manager with two-factor authentication to add a second layer protection to your device. Offer valid for a limited time. Subject to change at any time. Shop Now!
LogmeOnce – Password Security with Convenience

Today you need to remember many passwords, for the banks, airlines, blogs, shopping sites, e-mail, Facebook, Twitter, and the list is endless. And, of course, to keep your account safe, you need to create unique and long password for every account. But, how to remember all different passwords and avoid having your identity stolen? The application people have been recommending for years to solve this problem is LogmeOnce. And, yes, LogmeOnce is a secure password manager that works on all major platforms including Apple iOS, Android, Microsoft Windows, Mac OS, and Linux, so you'll likely be covered as you switch between computers, laptops and smartphones. Since 1986, LogmeOnce has been inventing security and encryption products with a focus on providing a secure, efficient and user-friendly cloud computing environment.
LogmeOnce password manager comes with user-friendly interface and it's easy to use. It generates a unique strong password for every account and application, without requiring you to memorize or write down these random strings of characters. Also, LogmeOnce can change all your old and weak passwords in a second, and let you securely share your passwords with others. It's worth mentioning that LogmeOnce has a cool feature that you can't find from other password managers. Instead of using a master password to access your saved passwords, LogmeOnce allows you to use photo identification as an alternative. Photo verification adds a layer of security beyond password protection alone and it is a plus for those who cannot remember passwords. The application snaps a photo of you on your computer and sends it to your phone. From there, you will be able to confirm your identity and access your passwords on your computer. As a "zero-knowledge" technology company, LogMeOnce doesn't know any of your passwords, even the master password itself. With LogmeOnce, you are the only one who has absolute knowledge of your actual password and encryption key and only you can decrypt your account.
On the other hand, strong security is the most important requirement for any password manager and LogmeOnce does good in the security category. In addition to its photo verification feature, LogmeOnce gives you two-factor authentication by default, so you can bolster your account's security with an additional code required to finish the login process. Besides, LogmeOnce uses AES 256-bit encryption to protect against dictionary, brute force, or other attacks.
LogmeOnce is used by government agencies and businesses not only because it provides a full set of advanced security policies. The best part is a wide variety of features it offers are free to use. At present, LogMeOnce is offering 3 pricing plans, which include Free (Premium), $1/month (Professional), and $3.25/month (Ultimate). For Professional, you can get extra features like the in-application productivity dock and account backup, and upgrading to Ultimate, you can get the anti-theft feature and more comprehensive data tracking features.
Ready to go for this award-winning identity management product? Still looking for LogmeOnce Coupon or Promo Codes? Click the promo button below to get up to 25% discount immediately!

LogMeOnce Pricing Plans
Depending on your needs and specific purposes, LogmeOnce is offering 3 consumer plans and 2 business plans for people to choose from.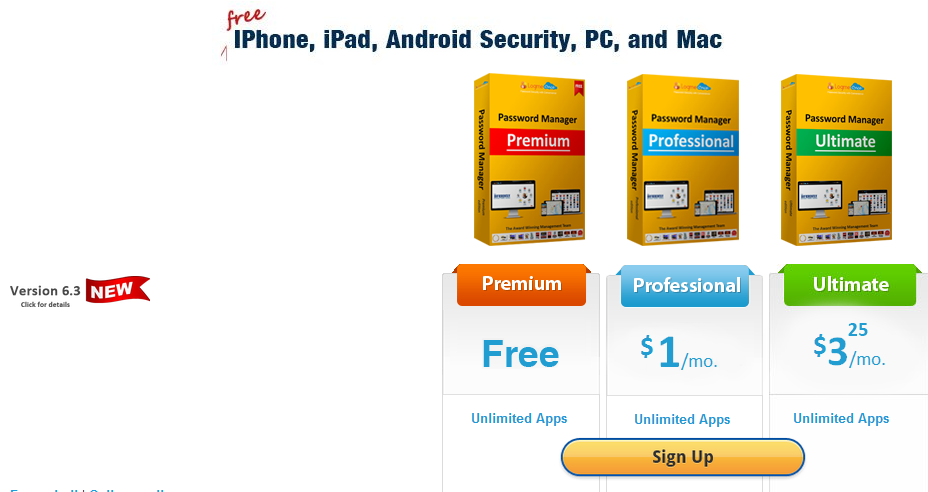 For personal use, you can choose Free (Premium), $1/month (Professional), or $3.25/month (Ultimate). The price is cheaper than many other password managers so it is one of the best options on the market for saving money. LogmeOnce Premium is the product's free version. If you simply need a password manager to generate strong passwords, autofill your password whenever you need and make your login easier, then the Premium plan is good to go. It provides unlimited password storage with multi-device sync. However, the Professional bundle provides all premium features and a few additional features like an in-application productivity dock, no ads, and a remote command to locate your device on a map. It is worth an upgrade. LogmeOnce's top-tier plan – Ultimate, allows you to share unlimited passwords and get many extra security features like anti-theft, password-shock, as well as advanced data tracking.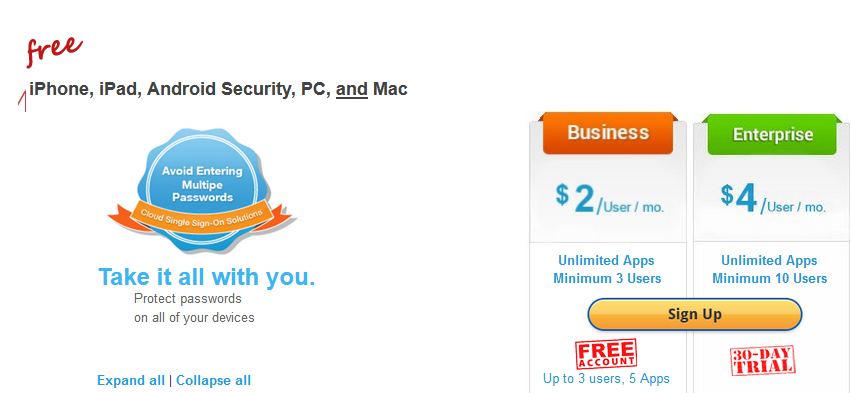 For Business use, there are 2 pricing tiers. The Business Plan allows 3 users while The Enterprise Plan allows up to 10 users. To be more specific, the Business Plan ($2.00/user/mo.) contains all major features such as a password manager, mobile security management, single sign-on (SSO) and Identity Management (IdM). It also works on all devices, platforms, and browsers. The Enterprise Plan ($4.00/user/mo.) has all the features of the Business version and additional features such as Directory Integration, Risk-Based Authentication, Auto Password Changer, Mugshot feature and so on.

LogmeOnce Special Deal – Up to 25% Discount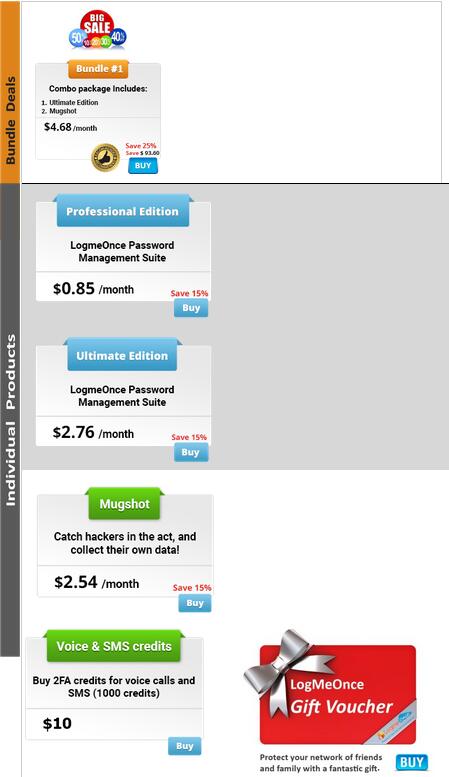 Good news! You got the chance to save big on LogmeOnce. This password manager app saves your time and effort by securely storing and retrieving your passwords whenever you need them. If you upgrade to paid versions now, you not only get 30 days money-back guarantee, but also have a special discount. You can get 15% off Professional Edition for $0.85/month, 15% off Ultimate Edition for $2.76/month, 15% off Mugshot for $2.54/month (Mugshot is a feature that takes a picture of the thief if your device is stolen), $10 Voice & SMS Credits and a combo package includes 25% off Ultimate Edition+Mugshot for $4.68/month. Get LogmeOnce coupon, promo Codes today & Guard all your data using high-level encryption!
LogmeOnce Features:
Passwords are not only difficult to create and remember, they are also hard to manage. LogmeOnce can help you create, store, auto-fill and manage unique passwords for your accounts. Many password managers offer similar features, but there are some unique features that give you strong reasons to choose LogmeOnce: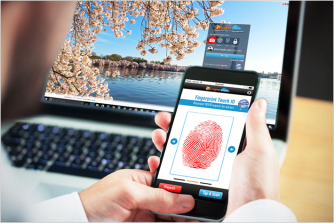 As a leading cloud-based security solution, LogmeOnce makes auto-login simple and it supports a comprehensive number of login options with automatic 2FA. You can choose PhotoLogin, Fingerprint, PIN Code and Password. Without a doubt, the PhotoLogin is a highlight. Users can gain access to their account by taking a photo on their desktop and approving (or rejecting) the photo on a chosen trusted mobile device. This way adds an extra layer of security.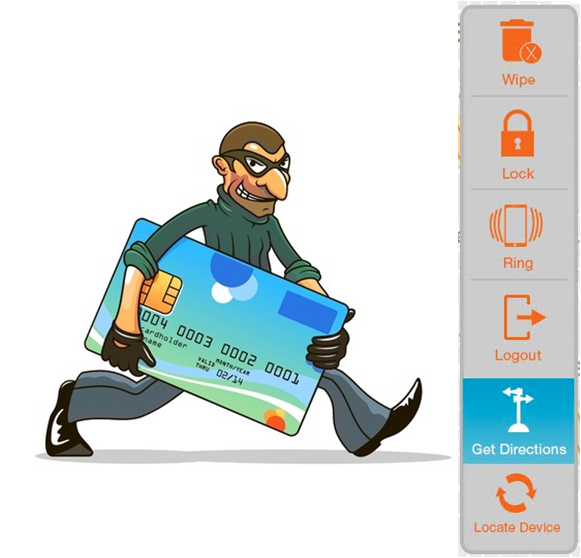 LogmeOnce's Anti-theft feature help deletes all LogMeOnce data, if your device is lost or stolen. It can remotely lock your device by forcing a password and get the phone to ring at top volume, for an easy find. Also, it allows you to remotely log out from your device or locate your device. Overall, LogMeOnce offers plenty of ways to get a hold of your missing phone.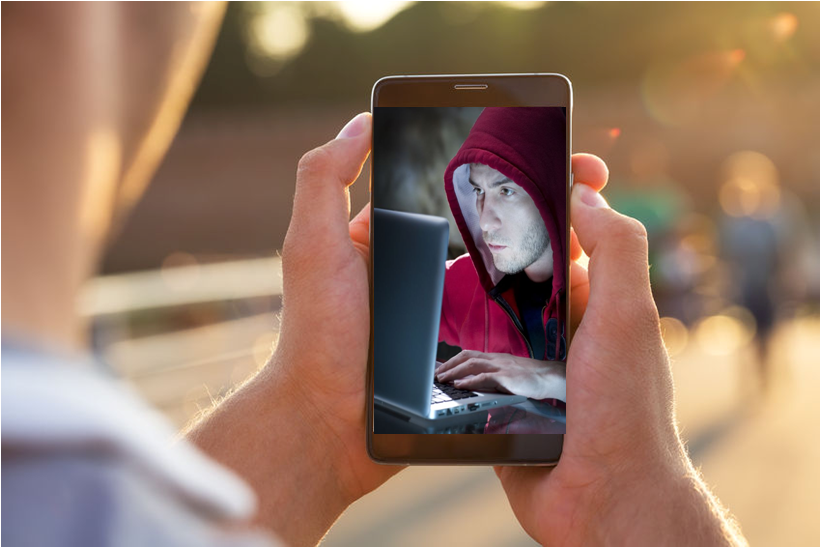 LogmeOnce Mugshot is also a great feature helps secure your account if someone else gets hold of your device. It detects unauthorized and fake entries for fingerprints, Touch ID, passcodes, and passwords. On a failed login attempt, this feature snaps your hacker's photo, video, audio, GPS location, map, and IP address.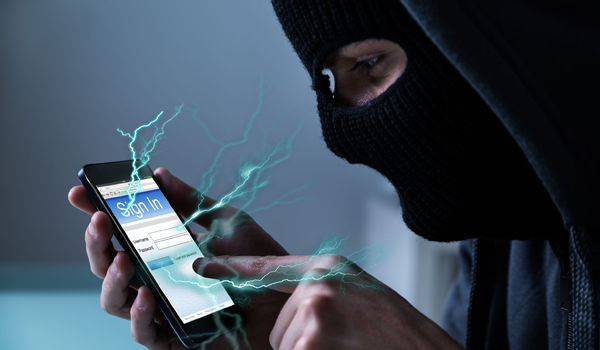 LogmeOnce has come up with a solution to help people give cyber criminals a taste of their own medicine. This feature is called Password SHOCK, and it packs some serious hacker repellant power. If an intruder tries to target your LogMeOnce account, they'll get a warning. If they try again, you've caught them in the act and can strike back Password SHOCK. Protect your account against anyone who attempts to hack or even tries an unauthorized password to log in with Password SHOCK.
The password calculator feature is essentially the same as a password generator on any other password manager. LogmeOnce password calculator is a simple and user friendly, yet powerful application enabling you to easily test the strength of your password and even create a strong password.
Two-Factor Authentication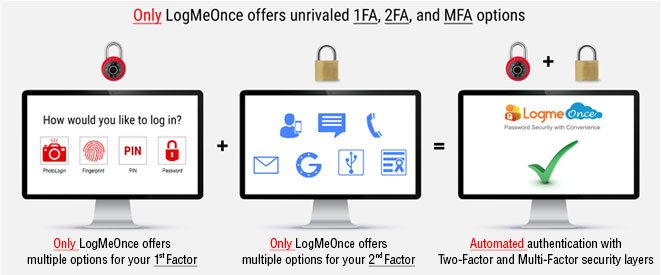 Two-factor authentication (2FA) is a feature that will keep your account safer in the event someone gains access to your Master Password. It is also a security method requiring two pieces of identification before granting access. For LogMeOnce users, you can have different 2FA options, including the following:
Selfie 2FA
SMS Message
Voice Call
Email Message
Google Authenticator
USB Token
509 Certificate
It is strongly recommended enabling Selfie-2FA, which is one of LogMeOnce newest Two-Factor Authentication methodologies that adds an extra layer of security for online users.
You can enable an emergency access feature that allows someone you trust to log into your database. That means you can see and verify the person's photo, GPS location, and metadata before granting access.

Why Choose LogmeOnce?
With the constant security breaches in the headlines, it is necessary to have a password manager in your device. Password manager provides the best solution for individuals, families, and businesses to help them store their passwords and access them whenever, wherever, from any device safely. LogmeOnce is one of the most powerful and secure password managers on the market. The service goes above and beyond password management, with strong form-filling features and the ability to keep track of complex passwords across countless accounts for you, while also protecting all your important online information, including your online passwords, PINs, credit card numbers and IDs with advanced security encryption technologies such as AES and SHA-512. The App comes with a user-friendly dashboard that allows you to automatically log into all your sites and apps without compromising your security. Even though you have multiple accounts, multiple passwords and multiple user IDs, LogmeOnce remembers all for you so you will never forget your passwords. LogmeOnce is also able to create strong passwords for you. Using its password caculator feature, you can generate a long and unique password which is customized based on the number and kinds of characters you want to use. With LogmeOnce multi-factor authentication, you can build multiple layers of security in order to enhance and secure any access to your data. Additionally, LogmeOnce offers a secure way to share account passwords with family, friends or co-workers, and also lets users create encrypted notes and keep track of credit cards, passports, memberships and other sensitive personal data in a digital wallet. Create secure passwords and protect your accounts from attack with LogmeOnce now! Say goodbye to lost password anxiety. 

Video Guides on How to Get LogMeOnce Password Manager Discount
Top 5 Best Password Managers Worldwide
| Product | Rating | Support Platforms | Offers | Price(USD) | Official WebSite |
| --- | --- | --- | --- | --- | --- |
| | Rating #1 Dashlane Review | Windows, Mac, iOS, Android, Linux, Chrome OS, watchOS | Offers Free Version | $39.99/Year | Best Deals |
| | Rating #2 Lastpass Review | Windows, Mac, iOS, Android, Linux, Chrome OS, Windows Phone, watchOS | Offers Free Version | $36.00/Year | View Deals |
| | Rating #3 1Password Review | Mac, iOS, Windows, Android, Linux, and Chrome OS | Offers Free Version | $35.88/Year | View Deals |
| | Rating #4 Sticky Password Review | iOS, Android, Safari (Mac), Chrome and Firefox (Mac and Windows) | Offers Trial Version | $14.99/Year | View Deals |
| | Rating #5 LogMeOnce Review | Windows, Mac, iOS, Android | Offers Free Version | $12.00/Year | View Deals |
Conclusion:
If you are looking for a password manager with comprehensive security features, LogmeOnce is worth considering. For individuals, LogmeOnce helps them increase their online security without sacrificing their browsing experience. You can rely on LogmeOnce to create and remember a strong, unique password for every website. This App works across devices, including PCs, Macs, and mobile devices, with the option to sync your encrypted password database to the cloud. Businesses can also benefit from LogmeOnce because it helps prevent productivity loss from forgotten passwords and the unnecessary IT of costs managing them.
LogmeOnce is free to use on all your devices, including your smartphones, without imposing restrictions. Its plan comes with multi-device sync and unlimited password storage. However, if you need more advanced security features, you need to pay for an upgrade. LogMeOnce offers two bundles. One includes the Professional Plan which you can get PasswordLess Metadata and Productivity dock for $1.00/month and the other is the Ultimate Edition with enhanced Mugshot, Scheduled Login, Customizable dashboard and 10MB of secure file storage for $3.25 per month. Currently visitors on our site can get LogmeOnce Coupon, Promo Codes to enjoy up to 25% discount if they purchase a bundle for LogmeOnce Ultimate Edition+Mugshot. The price is as low as $4.68/month.  Also, there are other discounts that help for money savings. Check out the lastest LogmeOnce deals here and join millions of consumers who have gone PasswordLess. Limited-Time Offer!

Published by Tony Shepherd & last updated on January 14, 2021 3:42 pm