In the ongoing battle against online scam artists, hackers, and other cyber criminals, there are many steps you can take to ensure that your network, computer, and personal information remain safe and protected from virus, malware, and identity theft threats. Despite your best efforts, you may find yourself in a situation where your home network has been breached by hackers or your computer becomes infected with a malicious virus. These things do happen, but you still need to do everything you can to safeguard your systems and keep your information out of the wrong hands.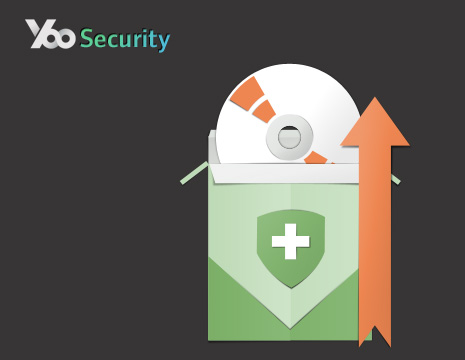 In addition to the many programs and security tools you can install to keep your computer secure, you can also keep yourself educated about the latest hacker threats and online scams so that you can recognize whether or not you are being targeted. Relying on security tools can provide you with a lot of protection, but in the event that a hacker does penetrate your computer, you need to be equipped with the knowledge to handle the situation and get rid of any dangerous threats. This may sound complicated, but luckily there are a lot of trustworthy online resources dedicated to helping regular people identify and remove viruses and malware like United States Courts asking for $300 virus scam from their computer.
If you want to learn how to secure your computer and protect yourself from malicious viruses and tricky online scams, then you should follow the security tips listed below. By strengthening your home network and learning how to make responsible decisions on the web, you will send the message to cyber criminals that you are a force to be reckoned with. Before you learn how to identify threats to your computer, you should invest the time, energy, and money required to set up a home network security fortress.
Setting up security tools on your home network – the first step in protecting your computer
When you initially set up your home wireless network, you might be so eager to start surfing the web from the patio in your backyard next to your swimming pool that you forget to properly secure your network. This can turn out to be a costly mistake and a risk that you do not want to take. Setting up a wireless network at home means that you can access the internet through a modem or router from anywhere in your home. It also means that anyone can access your network if they know what they are doing. It may not matter if your neighbor is using your network to stream a movie online, but it will matter when a hacker uses your network to spread a malicious virus or commit identity theft by stealing your personal information.
When establishing network security settings at home, the goal is to make your network virtually impenetrable to anyone who is not authorized to access your network. While this will keep out a good amount of unwelcome hackers and cyber criminals, this also means that when Uncle Frank visits on Christmas, he won't be able to easily connect his smart phone, tablet, and laptop to your wireless network. Of course, you can always provide your friends and relatives with the information they need to access your network. The point is not to keep everyone out, but rather to gain a little more control over who is seeing your wireless network, and therefore able to access it. You might think that it is not a big deal if people can access your home network, but the truth is that hackers from anywhere in the world can use your IP address as a portal to commit cyber crimes. They can control your computer secretly via Trojan viruses either by the kind of luhe.sirefef.a or Trojan:DOS/Alureon.A. Do you know what is the dos/alureon.a? This has been one of the most stubborn viruses you have ever seen.
Hijacking your IP address makes it easier for these cyber criminals to keep their identity from authorities since all activity will be traced to you. If this scenario does not scare you, hackers can also use your IP address and network to gain access to any personal information you have stored on your computer.  Then you need to know how to prevent from metropolitan police e crime virus, such as the infamous AICS virus, Homeland Security Virus, FBI cybercrimes scam and FBI Moneypak virus. Identity thieves prey on weak home networks that require very little effort to break into. So, what can you do to create a secure home network and keep hackers out of your personal business?
Enable encryption and secure your router – The first step to achieving a solid home wireless network is to encrypt your network. When you first set up your wireless network, there should be simple instructions included with your equipment on how to encrypt your network. It is one of the most basic security tools, but it plays an extremely important role in keeping your network safe. In addition to setting up encryption, you will also want to set up a unique password that will be required to access your network through the router. A good rule of thumb is to create a complex password using many different characters. So, don't even think about making your network password, "password." You would be shocked at how many people do this to make it easier for them to remember. If you think you won't remember your password, write it down and keep it in a safe place near your router. This way, you can access it if you need to. There are more advanced security settings that you can enable, but those are the basics for now. By encrypting your network and password protecting it, you will ward off a lot of cyber criminals who are looking for trouble.
Install Antivirus software to fend off cyber criminals with bad intentions
Protecting your home wireless network is only part of the total computer security equation. You will prevent unwanted behavior on your IP address, but you won't be providing much security to your computer itself. If you protect your home wireless network and nothing else, it is like having a security guard at the front door of a bank without any other measures taken to protect the assets inside. If a thief manages to get through the front door, stealing all the valuable items will be a piece of cake. This is the same thing you have to think about when securing your computer. If someone cracks your wireless network, what is your next layer of defense?
Invest in antivirus software – Now that you have taken some initial steps toward securing your home wireless network, it is time to focus on protecting your computer itself from viruses and harmful malware. If you have ever dealt with a computer virus, you know just how annoying it can be, not to mention potentially dangerous to your computer's systems and all its contents. This is where antivirus software comes in. Running a good antivirus software program on your computer provides you with an extra layer of protection against virus and malware infections that can destroy your system completely. Viruses can create crippling problems for your computer as they slowly work to infiltrate all of your files, folders, and programs and infect them with a malicious code that attacks your system at its core. One important feature you want to look for when choosing antivirus software is automatic updates. This should be a standard feature on most high quality antivirus software packages, but just double check before you purchase anything. Using software that runs automatic updates means that your antivirus program will stay current with the latest viruses and malware threats making their way around the internet. Cyber criminals can easily get through antivirus software that is out-of-date.
Keep Your Personal Information on Lockdown and Only Distribute it to Sites You Trust
Creating an online form that asks for your personal information is really not that difficult. You don't need a degree in web development to put together a professional looking web site either. The methods hackers and online scam artists use to try to obtain your personal information are sneaky, sophisticated, and difficult to detect. This is why millions of people become victims of identity theft every year.
Identity theft is a growing problem on the web that is constantly being pursued by law enforcement divisions who focus solely on cyber crime. The problem with virtual crimes is that it is very difficult to trace illegal behavior to a valid source. Online scammers have so many ways to mask their identity and remain off the radar of the authorities. Usually, when the authorities do establish some sort of lead on a suspect, the evidence is covered up completely making the suspect untraceable.
Learn how to distinguish between trusted online sources and fraudulent scam sites – You have secured your home network and set up antivirus software on your computer. You should be good to visit any web site you want now, right? Not quite…you still have to pay attention and make smart decisions when browsing the web, and especially when making any type of purchase via the internet.
When you enter your personal information into an online form on the web, it has to travel along the virtual highways from your computer to an end destination, usually the server of the company you are transacting with online. If the company does not use encryption, your personal information is open to the public as it travels. You should give out your personal information on web sites that use encryption to secure your information. How do you know if a site is encrypted? Look for an 's' after the 'http' in the url. If you don't see the letter 's' don't give out your information since there is a good chance it will be compromised. If a company does not value your personal security, you probably don't want to be doing business with them anyway.
Another place where hackers look to score big is servers that store the credit card information of millions of customers. You have seen it on the news countless times. Some big box store had their system hacked, leaving millions of people at risk for identity theft because their personal information has landed in the hands of cyber criminals. Imagine the home security measures you take on your own system. Now imagine the protection that large corporations must have in place. If hackers can break through complex network security tools like the ones used by big companies, that should tell you just how advanced their skills and knowledge are. Even though it is more convenient, you are definitely taking a big risk when you store your personal information, especially your credit card numbers, online.
Phishing scams can take place on the web or via your email inbox. If you receive an email requesting your personal information, don't just mindlessly fill it out and return it without considering its validity.
Always Create Strong Passwords and Create Backup Files
These are two more actions you can take to prevent a security breach from happening on your network or computer. Hackers and cyber criminals are masterminds at cracking passwords and gaining access to your computer or network. It's what they do for a living, after all. You can make their job more difficult, however, by creating long and complex passwords that contain many different characters. Don't worry about remembering the passwords for yourself. It is a good habit to keep a hard copy of all your important passwords on paper, in a secure location in your home.
Since no computer or network is 100% secure from a virus or hacker threat, it is smart to always create backup files of everything on your computer. This way, if anything ever happens, you can restore your computer will very little effort. Most people don't think of backing up their systems until after it is too late. It is much better to err on the side of caution when it comes to your computer. Anything can go wrong at anytime.
Now that you know how to set up a secure network and act responsibly on the internet, you should feel better about keeping your computer free and clear of harmful viruses and hackers looking to infiltrate your system. You can defend your system against cyber criminals, but it will require time, money, and a lot of common sense.
Don't know how to Secure Your Home Network and Computer and kept attacking by Viruses, spyware, malware? If you want to be free of viruses and keep your computer secure, you are welcome to contact YooSecurity professionals for specific solutions.

Published by Tony Shepherd & last updated on May 30, 2013 11:23 am