I am in China on a business trip for about 3 months. It is such a long time when thinking of friends and relatives in California. While what is more upsetting, I can't access Instagram here in China. When I type the www.instagram.com in the Chrome, it takes a long time to respond. But no matter how many times I try in various ways, it only delivers me an error message like "The connection has time out." It is annoying. Later on, I learned from the internet that Instagram is blocked in China. I was totally shocked. In my daily life in USA, I use my Instagram to stay in touch with my friends and relatives. Now it seems I have to stay alone for 3 months. It really irritates me much. How to access Instagram in China on my PC?

What Is Instagram? How Important Is It for Many People?
Instagram is one of the most popular social networking platforms like Facebook, Twitter and Flickr. With Instagram application and service, you can share interesting photos and videos with your friends and relatives. In December 2014, co-founder Kevin Systrom of Instagram issue an announcement that Instagram had 300 million users accessing the site per month. Today, Instagram has attracted more users all over the world. It is reported by May 2012, 58 photographs were being uploaded and one new user was being gained every second. There are many celebrities sharing photos and videos of their personal and professional lives with fans. All in all, it has greatly affected the life of modern people. For many users, Instagram becomes very important part of their daily life. Without the service, life will get imbalanced.
So, we are here to introduce a very effective and efficient way to you to access Instagram in China. The method is easy and simple to be carried out. It is a guide targeting ordinary users. Therefore, everyone can follow the steps to access Instagram in China successfully and securely.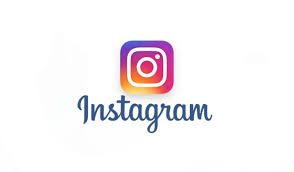 If you have any questions about VPNs, please live chat with Yoocare online expert now.

Why Is Instagram Blocked in China?
Instagram is not only the foreign social networking platforms being blocked in China. On Sept 19, 2014, after Google, Twitter, Facebook and Youtube, Instagram became prey to censorship of social media in China. As for the reason why Instagram being blocked in China, there are a few reports in the air, but they have not been confirmed officially by Instagram yet. However, most reports point to the Pro-democracy protest in Hong Kong. It is said Instagram just got blocked in China is possibly due to the circulation of protests photos in Hong Kong—fear of photos discovering Hong Kong reality. Considering the threats to the existing government, China made the decision of blocking Instagram and anything with "Occupy Central" has-tag which took effect immediately. It is said the block does not apply to the special administrative regions of Hong Kong and Macau.
How Is Instagram Blocked in China and How to Unblock?
Although Instagram has been blocked by the Chinese government, some users are still able to access the service in China. They are applying a technology to ensure their freedom of access the website with security and reliability as if the block never exists. So, how can they circumvent the Great Firewall of China (abbreviated to GFW) and protect themselves from being watched over by the government, cybercriminals and Internet service providers? Yes, the technology is called Virtual Private Network, VPN for short. With the VPN technology, you are giving a new IP address to cover your original one. In this way, geo-restricted content will be unlocked. You will be able to access Instagram and other blocked websites such as Facebook, Twitter etc. in China freely. What is more, the connection is established and kept on a virtual private network. Therefore, your privacy and security will be perfectly protected. You will be safeguarded well from hackers, cybercriminals, suspicious ISPs, online marketers etc. with the VPN technology.
How to Apply A VPN to Access Instagram in China on PC 2018?
The guide consists of three steps.
Step 1: First, it is needed to go to sign up for an account from a VPN service provider. Usually there are various service plan available, pick up the one that you think it best for you. After that, you will be provided the options to make the payment. Choose the payment method and fill in all the information to complete. An email will be sent to you to confirm the account upon payment being completed. After confirming, the next step is to download and install the software onto your PC.
Step 2: Download and install the VPN software. Usually, a link to download the software will be provided in the confirmation email. You may be presented with a list of software where software for different operating systems or devices are listed. Select the one for PCs to finish downloading. The installation is easy, just click through the procedures as prompted all the way to complete.
Step 3: Connect to a US-based server or other proper server location on VPN. When the software is ready, the left you need to do is to start the application and choose a proper location. You can select any server located in US. If you like, you can also choose other locations like Canada. It is all up to you. Now everything is done. You can access website fully in China with your own Instagram account. If you don't have an account, just go ahead to register a new one.
If you have any questions about VPNs, please live chat with Yoocare online expert now.

Relevant Video Guide Show You How to Access Instagram in China
Top 10 + Best VPN Services Worldwide
View More Top 10 Best VPN Services Here »
Conclusion
Instagram is popular social networking service and application all around the world. It plays a very important role in the life of many users. But this service is denied accessing in China. It means when travelling to China on business or on vacation, you will not be able to stay in touch with your friends and relatives for some time. Life may be badly messed up therefore. The VPN technology has turned out to be an effective and efficient method to allow the users to access Instagram and other similar websites in China. With the VPN services, you will be able to share interesting and meaningful photos and videos with your families and friends again with 100% security and privacy protected. This article is about a guide how to access Instagram in China with a VPN service. It is easy and simple and applies to many popular VPN services. Hopefully, it will be helpful in helping you access Instagram in China with the VPN technology. ExpressVPN $6.67/Month (Save 49%) is stable and super fast with high ratings that still work in China.

Kindly Reminder: If you have any question regarding how to Set up VPN on your device, please live chat with Yoocare online expert for help.

Published by Tony Shepherd & last updated on May 28, 2019 4:48 am