I can't access Dropbox on my android phone here in China! I need to get some files and photos stored in Dropbox, but right now it said it can't be accessed. I was blocked by "This Site is not able to reach". How can I get the files, photos and documents that I stored them into Dropbox? I usually keep what I want to save into Dropbox especially all documents about work. I am now in need of these documents about business to have a meet with other partners in China. Without these document, I don't know how to continue my meeting here. I also need some other files sent from my workmates in USA, but I can't do anything with my Dropbox at all. How to Access Dropbox in China on Android? What can I do now?
What's Dropbox and What You can Benefit from Dropbox?
Dropbox is a file storage app which offer cloud storage, file synchronization, personal cloud and so on. You can keep your photos, documents, videos, music and other files in Dropbox. And all the files you save in Dropbox are safely backed up and you can get to them from all your devices. It is easy to send large files without using email attachments to any one even if they don't have a Dropbox account. Contents of all your files kept in Dropbox are synchronized to Dropbox's server and to other computer and devices that user has install Dropbox on. Dropbox keeps the same files up-to-date on all devices. Dropbox Basic users are given 2 GB of free storage space. Dropbox Plus users are given 1 TB of storage space as well as additional features, including advanced sharing controls, remote wipe, and an optional Extended Version History add-on. Dropbox is very useful software to safely back up files you want and keep updating and syncing to other devices. Many business persons, working staff, college teachers and students more tend to use this kind of online storage tool.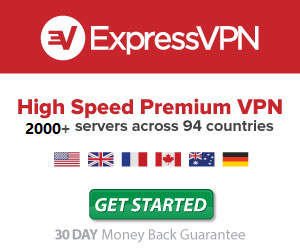 How to Access Dropbox in China on Android ? Is A VPN Really Helpful?
However, many people travelling to China always complained that their Dropbox can't be accessed for some reason. In China, many foreign websites like Facebook, Instagram, Google, Gmail and Twitter and son on are not allowed to access in normal way. In order to preserve China's "cyberspace sovereignty", Chinese government creates and operates its filtering system dubbed the Great Firewall (GFW) to censor its Internet. And Chinese government keeps updating its internet censorship to control their internet safety. Internet censorship is the control or suppression of what can be accessed, published, or viewed on the Internet. China's Great Firewall (GFW) is a censorship and surveillance project created to block potentially unfavorable incoming data from foreign countries. That is the reason why you can't access Dropbox in China. So how to access Dropbox in China? The best solution is to use a strong VPN bypass China's Firewall and access the websites and apps you want.
VPN is secured encrypted tunnel that masks your geo location hiding your IP address and so helps to bypass all Internet restrictions. VPN has a strong ability to change your IP address so you can avoid Chinese Internet censorship. VPN service is a secure and encrypted network, created over the public internet connection to enable the users hide their identity over the worldwide web. It has a strong ability to bypass geo-restrictions and help internet users to access any abroad websites successfully. So if you sign up with a strong VPN server, you can smoothly access Line and other foreign websites especially social media sites and applications blocked by China government's internet censorship. Once you sign up with a VPN service and install VPN software on your device like android, you will easily get access to websites and apps like Dropbox, Facebook, Instagram, Twitter, Line, Google, Gmail, Youtube, Hulu, Vimeo and other foreign websites blocked by China's government.

What You will Benefit from the Best VPN?
Access All Websites
Usually a strong and powerful VPN provides a huge network with thousands of server locations scattering all over the world. For example, ExpressVPN has 2000+ servers in 94 countries, IPVanish has over 1000 servers in 60 countries, NordVPN has 4646+ servers in 62+ countries and VPNArea has 200+ servers in 70 countries. So, VPN can help you easily access any websites no matter where you are located. What's more, such a VPN can offer fast and stable speed to increase your browsing and streaming experience. Fast and stable VPN will make your video's picture quality clearer and more impressive. You can access any blocked websites due to internet censorship or geo-blocking restrictions imposed by some countries and regions.
Strong Security, Privacy and Anonymity
VPNs especially high-reputation one gives people a higher level of security, privacy and anonymity on the internet. Actually strong VPNs usually employ the most advanced and military-grade encryption method AES-256 to protect and encrypt user's internet traffic and data from ISP, government, hackers and other cyber criminals. VPNs shield your internet activities from ISP and government, make you go around censorship imposed by school, company, ISP, government and your work place. VPNs create an encrypted and secure tunnel between your devices and servers over your network. This tunnel is protected by the unbeatable AES-256 encryption. Therefore, even though you are connecting to public WiFi hotspots in cafés, hotels, airports, hospitals, restaurants and more, you are still protected by VPN tools from any hackers. Reliable VPN providers never log your internet traffic or collect your browsing history. You real IP address is masked by VPNs. So, you can enjoy complete privacy, security and anonymity online.


How to Choose the Best VPN to Access Dropbox in China on Android?
Now you should know that why Dropbox is banned in China and how you should access Dropbox in China. The best solution is to use a high-performance VPN which has a strong ability to bypass the detection of Great Firewall. Actually, many internet users would like to use free VPN, but it is not suggested as free VPN has not so stable and fast speed. And what's worse, the provider of free VPN can collect your personal information even share with other parties. That mean there is no completely privacy with free VPN actually. You are really suggested to use paid VPN like ExpressVPN, NordVPN, PureVPN, IPvanish, VyprVPN and other well-known VPNs. You should use these high-quality VPNs to access Dropbox in China. Weak-performance VPNs might be soon filtered and blocked by the net censorship and anti-VPN tools. So, how can you choose your best VPN and best choice to access any websites?
Price: Compare the price of the VPN you want with other competitors and see if the price is reasonable
Speed: Check if the speed of VPN is fast and stable
Supported Device: Check if a VPN works with devices based on such popular and major systems as Windows, macOS, iOS, Android, Linux, Windows Phone and other platforms like Routers, Apple TV, Smart TV etc.
Number of server locations: If VPN provider offers numerous server locations, and popular server locations like USA, UK, Canada, Hong Kong, Australia are must-haves. The more the better if you want to switch to many different server locations.
Number of simultaneous connections: Check how many simultaneous connections the VPN provider allows. Some just give 1 device login simultaneously, but others allow up to 5-8 simultaneous connections.
Free Trial and Money-back Guarantee: Free Trial or Money-back Guarantee is the best way to test and experience a VPN service's feature, function, performance and other technologies. It can help users to decide if a VPN is fit and helpful for them, and can check if a VPN is really worth the money they sell.
Privacy: If the VPN provider gives Non-logging policy (never log online activities, browsing histories, traffic data or DNS queries or anything that could be used to identify you)
Security: If the VPN employs strong security measures or technologies like AES-256 encryption, Kill Switch, Split Tunneling, Double-VPN, and more
VPN Protocols: Check what sorts of VPN protocols a VPN employs. VPN protocols are strong and important bridge connecting between your devices and the servers. The most common VPN protocols include OpenVPN, OpenVPN over UDP, OpenVPN over TCP, SSTP, L2TP/IPSec, PPTP and more.


Kindly Prompt: if you are confused and don't know which VPNs you should choose to be the Best VPN to Access Dropbox in China or have any other questions about VPN, you're welcome to contact our Yoosecurity online technical team by clicking Start Live button bellow:


How to Set Up A VPN Service on Your Android Device?
In order to Access Dropbox in China, you should first purchase a VPN service, then install its software and then do some set-up on your device, then you can smoothly use the VPN internet successfully, here below is the guide on how to set up VPN on android device. If you now are not familiar with all steps or can't finish processes by yourself, you can contact our online support!
Step 1: Open the Settings app.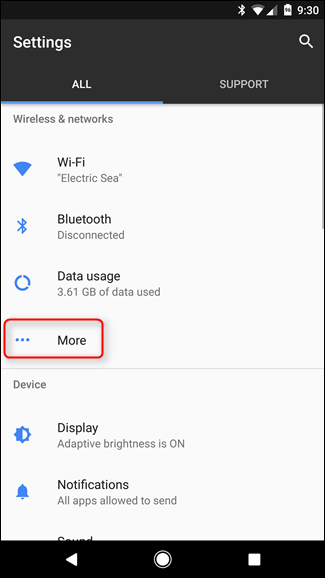 Step 2: Select "VPN" under the "Wireless & networks" section, select "More".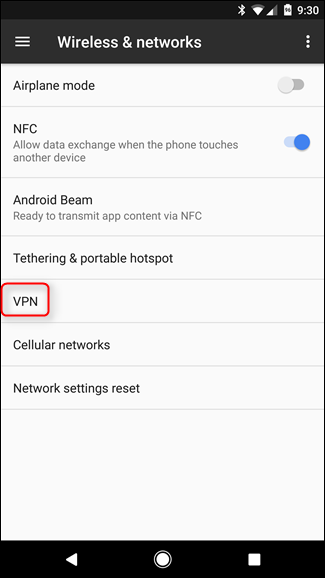 Step 3: On the top-right corner you will find a + sign, tap it.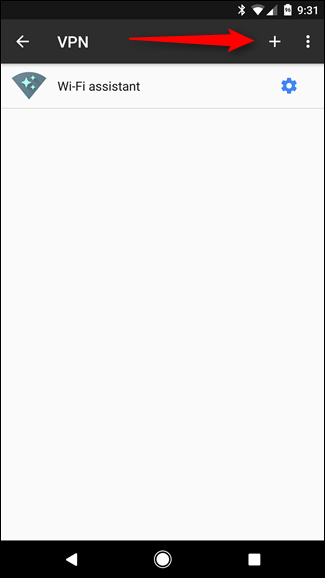 Step 4: Your network administrator will provide you with all your VPN information. Simply select your desired protocol and enter all the information. Enter a name to help you remember which VPN is which into the Name field, select the type of VPN server you're connecting to, and enter the VPN server's address (either an address like vpn.example.com or a numerical IP address). Hit "Save".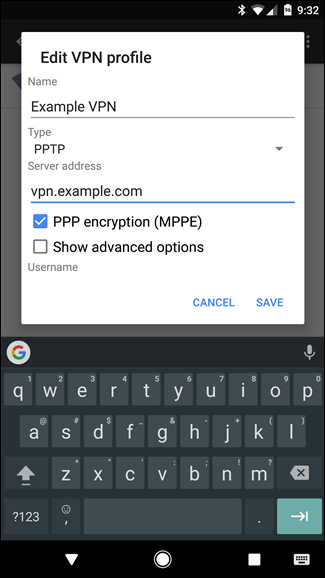 Tap the VPN to connect once you have set it up. You can have multiple VPN servers configured and switch between them from the VPN screen.
Step 5: You can connect by going back to the VPN settings and selecting your VPN of choice. You will be asked to enter a username and password. However, you can save this account information for next time.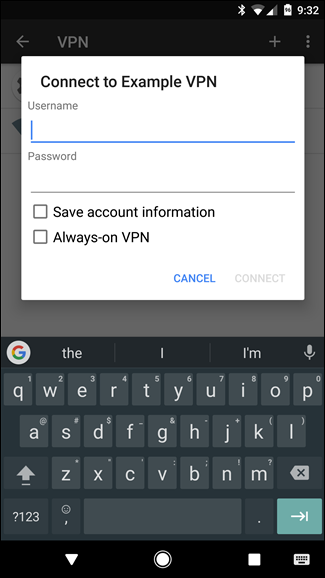 While connected to a VPN, you will see a persistent "VPN activated" notification in your notifications drawer. To disconnect, tap the notification and tap Disconnect.
Step 6: You can also hit the 3-dot menu button to set your VPN to always be on.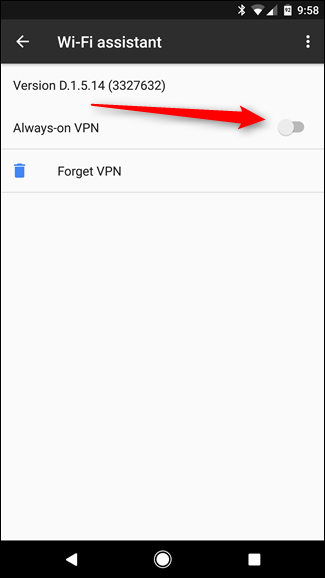 Kindly Note: Not all Android devices are on the same way of setting up VPN client. If you're experiencing any difficulties while your android settings looks a bit different, you're recommended to let us know the details by clicking Live Chat button bellow and we'll do our best to help you out.
Video Guide Show You How to Access Dropbox in China on Android/h3> Top 10 + Best VPN Services Worldwide
View More Top 10 Best VPN Services Here »
Conclusion (How to Access Dropbox in China on Android)
VPN is the software mainly helping internet users to unblock websites blocked by geo-restriction. It creates a "tunnel" over your internet network to let you access any websites. And it not only can unblock the websites but also protect personal privacy and data. Therefore, if you can't access Dropbox in China, the best choice is to use VPN. So if you sign up with a strong VPN server, you can smoothly access Dropbox and other foreign websites especially social media sites and applications blocked by China government's internet censorship. And meanwhile, VPN is a secure network to protect your personal information and privacy while you're using free wifi network in such public places as café bar, supermarket, restaurant, airport, and library etc. Therefore, VPN is reliable software to unblock websites and prevent your privacy and data from being hacked. ExpressVPN $6.67/Month (Save 49%) is stable with high ratings that still work in China.

Warm Suggestions: If you still don't know which is the Best VPN to Access Dropbox in China on Android or how to set up VPN on Mac, Windows computer, android smartphone, tablet, or iPhone & iPad device, you're recommended to live chat with Yoosecurity Online Expert for instant help!

Published by Leo R. Oscar & last updated on May 28, 2019 4:26 am