Gmail is blocked in China. Do you know that? Gmail can't be used in China. Actually many Google services and products are not allowed to use in China. Gmail is banned using by the net censorship in China. However, many internet users have to use Gmail to send and receive emails anywhere and anytime they want especially people who do business abroad. What is the Best Way to Access Gmail in China on Mobile Phone (like SamSung, LG, ZTE, iPhone etc)? China has undoubtedly the most strict internet security in the whole world, and the citizens of China do have to pay for it with being informed with news and affairs only of China and to be completely out of any connection with the rest of the world. And China is one of those countries in the whole world which is most affluent in terms of technology, internet security as well as physical security, so it is very much expected that the security on the internet in China would be one of the strictest ones in the whole world. And they do live up to this expectation with their firewall which is also known as the Great Firewall of China, which is undoubtedly the strictest firewall in the whole world. But having an email account is such a thing which is mandatory for every person in today's world, and Google's Gmail is one of the best service providers when it comes for one to set up their email account. But unfortunately, even Gmail is blocked in China. As much sorrow that brings to the people of China, it also brings more inconvenience because email is needed in every aspect of life from work to having a social media account.

Use VPN to Access Gmail in China
Chinese Government blocks almost all the foreign websites like Google, Facebook, Twitter, Instagram, YouTube in China due to strict censorship policies. It is done by using the most sophisticated Firewall in the world. The Great Firewall of China (GFW).To fight this most strict firewall is not an ordinary VPNs job. So all of you who wish to unblock any website in China be careful and stay away from any Free VPN services they are not stable and reliable enough to sustain GFW. Because the technology they use is orthodox now as The Great Firewall of China is very advanced and to beat and bypass it you need a strong and advanced Chinese VPN.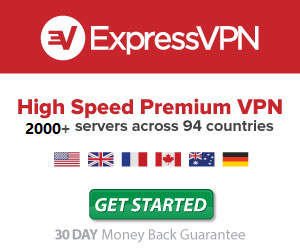 What is a VPN?
The full form of VPN is Virtual Private Network. From many years, security is considered to be a prime issue in the world of corporate sectors, and that's why VPN has reached such popularity. It connects users with the help of internet. It was basically used for internal work, to secure the private network and thereby to add some extra security to the company's important data. It is a network that connects to a network which is restricted by the firewall. It has an immense effect on the internet services as it hides the location of the user from the map. VPNs are very popular, and one can pay rental monthly to get a VPN. VPN has the ability to connect to numerous sites regardless of the distance as they work like Wide Area Network. VPN secures the traffic of private network and is known to be a safe method as they encapsulate as well as encrypts the network. As China has not declared VPN to be illegal, so a person can easily opt for VPN without any hesitations. And these are used by many big companies. But it is not good to use VPN to do immoral things. VPN hide the actual location of the user and shows a different location. By using VPN, you can hide your location of China by another location where using if such websites are not banned.


Suggestion: If you don't know how to access Gmail in China, you're welcome to contact Our online technical team by clicking Start Live button bellow:


How to Select a VPN Provider?
• Choosing a VPN Protocol is the first step to getting a smooth-running network which allows good browsing without hindrance. OpenVPN is the best to be used on a desktop or a laptop, IPsec/L2TP is generally used for the smartphones as they can be fussy. PPTP should be avoided because of its outdatedness. A good provider should be providing most of the protocol options.
• A provider should allow more than one device on a single account.
• A provider should also give many geo-locations options to make security stronger.
• A user has two options: Free VPN or Paid VPN. Free VPNs may look surprisingly giving a lot of benefits, but they should be avoided due to them being restricting and often can be spies of Government in a country like China. Paid VPNs are safer, and they will provide good results to the user.
And please note that free VPNs don't work on high authority sites which are regionally blocked in some countries like Netflix, Hulu, Amazon Prime Video, BBC iPlayer etc.
we would not recommend to use a Free VPN for their iPhone to anyone. We don't exactly know about VPN defender, but I have used some Free VPNs when I started using VPNs and realised Free VPNs have many drawbacks like:

1. Free VPNs are slow

2. They have few servers

3. The connection is slow and the client is not dedicated for every OS

4. Free VPN services keep logs so never recommended for Privacy and security

5. Free VPNs are not safe for Torrent Downloads
Manual Guides to Access Gmail in China on Samsung Galaxy?
There are 2 methods to access Gmail in China.
Method 1: Add VPN network from Settings on your phone directly (The premise is that you already have your own server IP to cross China's firewall)
Step 1. Networks tab >Tethering & networks > VPN >Basic VPN > Add Basic VPN profile.Tap Add VPN network, then enter the VPN network information to match your corporate network.
Please refer to your network administrator for protocol related information regarding your corporate network(s)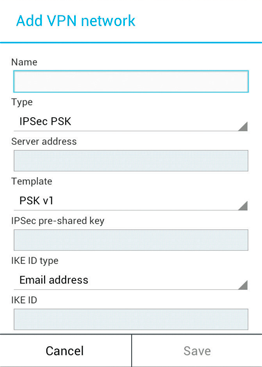 Step 2. Enter the VPN network according to the security details you have obtained from your network administrator. When finished, tap Save.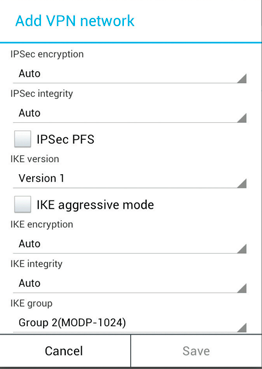 Note: The network name is the name of the network the VPN software is running on – that's the type of VPN that would be running on your office network. You can get that from the network administrator – along with any password, username and anything else you need – if the company is allowing you to use your phone to connect to the office network with your phone. If not, you can't.
Method 2: Buy a VPN app service
Step 1. Start with setting up a VPN account.
There are a large number of VPN service providers to choose from, many of which are brilliant; some of which are very flawed. It's a safe bet to assume that the cheapest/free VPN providers are not actually giving you the performance or privacy-protection you want. So you can choose a paid VPN service, go to the provider's website, choose the plan that best fits your commitment and budget preference, then process payment and confirm your account setup via the email you receive.
Step 2. Then install the VPN software onto the device(s) you want to access Gmail in China.
You will notice in your account confirmation email that you also receive a link to download the VPN software. Click on this link and you'll be directed to the main download area of the website.
Step 3. Next, open the VPN software then connect to a server location where Gmail is not blocked (for example, a US-based server)
The installed software will launch automatically, so let that happen and your next step is to go ahead and connect to the VPN through a server location of your choice. This is the important part in this whole solution, because based on the server location you choose — your "physical location" will change accordingly to reflect this (i.e. your IP address will change). Thus, you want to make sure to connect to a server that is located outside of China.
Step 4. Once connected, you will be able to access Gmail in China
Video Guide Shows You How to Access Gmail in China On Mobile Phone?
Top 10 + Best VPN Services Worldwide
View More Top 10 Best VPN Services Here »
Warm prompt: If you have finish reading the content in this article, you must understand what is the best Way to access Gmail in China on Mobile Phone. Yes, using a reliable VPN is your best choice. Using VPN allows you to browse the Internet freely, anonymously and boost your Internet speed. Additionally, it encrypts your data, protects your identity online and your device from hackers and data sniffers.You are recommended to use a reliable and strong VPN like ExpressVPN, NordVPN, IPVanish VPN, VPNArea, VyprVPN and more. ExpressVPN is the top choice and trusted and used by millions of usera already
ExpressVPN $6.67/Month (Save 49%) is stable and super fast with high ratings that still work in China. If you don't know which VPN service is the best for you or how to set up VPN on Mac computer, PC, android smartphone, tablet, or iPhone &iPad device, you're recommended to live chat with Our Online Expert for instant help!


Published by Tony Shepherd & last updated on May 28, 2019 4:34 am