Have you head of PureVPN before? What is PureVPN and is it secure, fast and stable? Can you really trust this VPN service? Read PureVPN review on this content to know more about this VPN provider.
Learn About PureVPN
PureVPN has worked over 10 years to provide seamless online experience to its VPN users. It offers a free unlimited VPN experience with no limitations or speed issues; making it the best free VPN available. One of PureVPN's advanced features is that PureVPN incorporates TCP/UDP protocols for OpenVPN in multiport feature, which makes it far easier for users to connect quickly without any hassle. PureVPN has 88,000+ IPs to empower its users to stay as much anonymous as they want by switching to a different IP every time. There is no bandwidth or data limit, and then PureVPN users are free to do whatever they want including downloading, browsing, streaming or file sharing. It supports multiple languages including English, German, French, Dutch, Arabic, Turkish, Chinese, and Spanish. If you're concerning your online security and privacy, you're reassured that all your online traffic and data will be protected well, even no malware thing can steal your sensitive information. With military-grade encryption protecting your data, identity and internet connection, your cybersecurity is never compromised with PureVPN. Plus, with the advanced features launching soon, security will take on a completely new form with PureVPN! While your data is safely tucked behind military-grade encryption, you real IP is replaced with an anonymous IP from our server. Access any website or web-based service without revealing your real IP or location; remain invisible and invincible!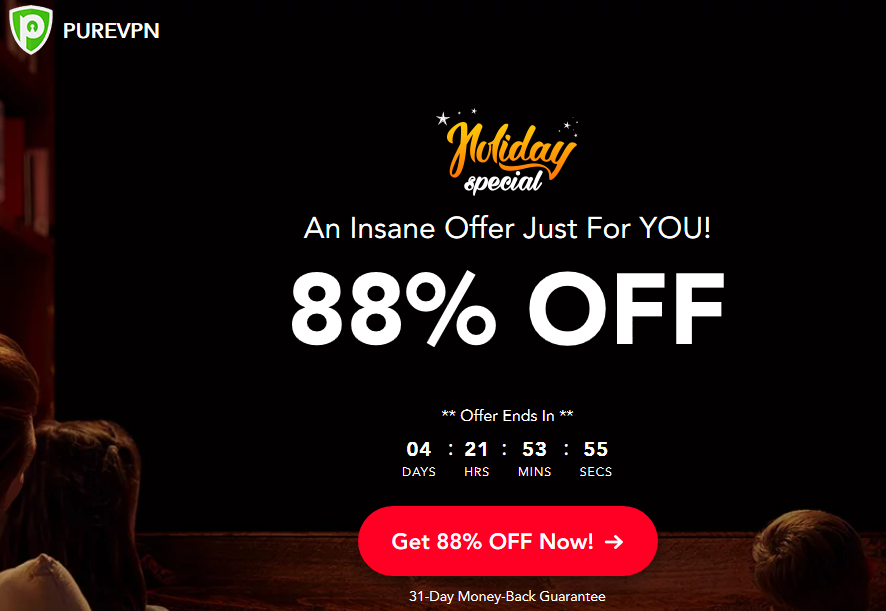 PureVPN Basic Plans, Pricing And Discounts
Normally, PureVPN offers three plans for its users, they are 1 month plan, 1-year plan and 2-year plan. And sometime it is offering an exclusive discount sale on 5-year plan, which is up to 88% off discount. It is $1.32/month by billing $79 every 5 years, which saves 88% on your budget. All PureVPN service plans are included 31 days money-back Guarantee, if you are not satisfied with the PureVPN service within 31 days, you can ask for a refund. The original price for 5 years is $657, you save $578. The special off for a limited time. Don't miss on the exclusive PureVPN discount! Payment methods like Paypal, Alipay, paymentWall, counPayments, Cashu and gift Cards are all accepted. If oyu want to make payment anonymously, you're suggested to pay through Bitcoin. Nobody knows really who you are and any information about you! If in case you missed the 5-year plan, the 1-year plan is also a great deal.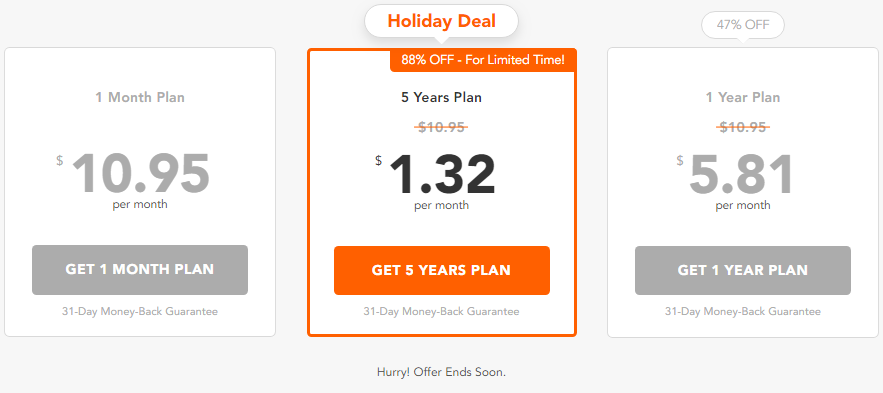 Details About Every Plan Pricing:
$10.95/Month (1-Month-Plan NO SAVINGS)
$5.81/ Month (1-Year-Plan. Pay only $69.72 while subscribing to the 1-year plan! The recurring will be charged at $69.95 next year. Save up to 47%)
$1.32/ Month (5-Year-Plan. Billed $79.00 every 5 years. Save up to 88%)
Click HERE To Learn More Details About PureVPN Limited Time Offers!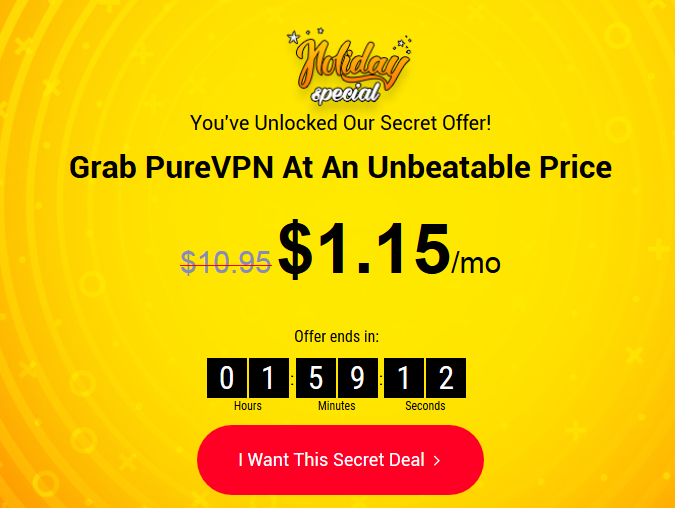 All plans include proprietary Apps, 24/7 customer support, and high-speed unlimited bandwidth, warrants you to bypass geo blocks; overcome restrictions and unblock the websites you want, when you want. Browse anonymously by hiding your IP address and avoid ISP or third party monitoring. Stream your favorite online videos at blazing speeds, without encountering any buffering issues.
Don't miss out on this special discount! The 88% special offer is just for a limited time! Click below to get your 88% Off plus extra 10% off PureVPN discount now!
PureVPN Overall Features
Ultra-fast speed and connection
Dips in speed can turn online entertainment into frustrating bummers. With PureVPN, you can cross all speed limits with total ease and comfort, as PureVPN maintains its own dynamic network of 2000+ servers for the fastest VPN experience, anytime and every time.
88,000+ IPs, 2000+ Servers in 140+ Countries
PureVPN has 88,000+ IPs to empower its users to stay as much anonymous as they want by switching to a different IP every time. PureVPN has servers in 140+ Countries. So, no matter where you are or where you travel to, PureVPN will connect you to your favorite content.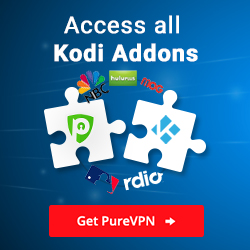 5 connections on different devices simultaneously
PureVPN provides 5 multi logins with one single account. That means one account can be used on 5 devices at the same time. So, whether it's your laptop, tablet, mobile or PC, you can enjoy true freedom on every device. Friends, family or extended family; PureVPN has them all covered with just one account. Whether you want to secure your entire home network or individual devices, PureVPN's multi logins will get the job done.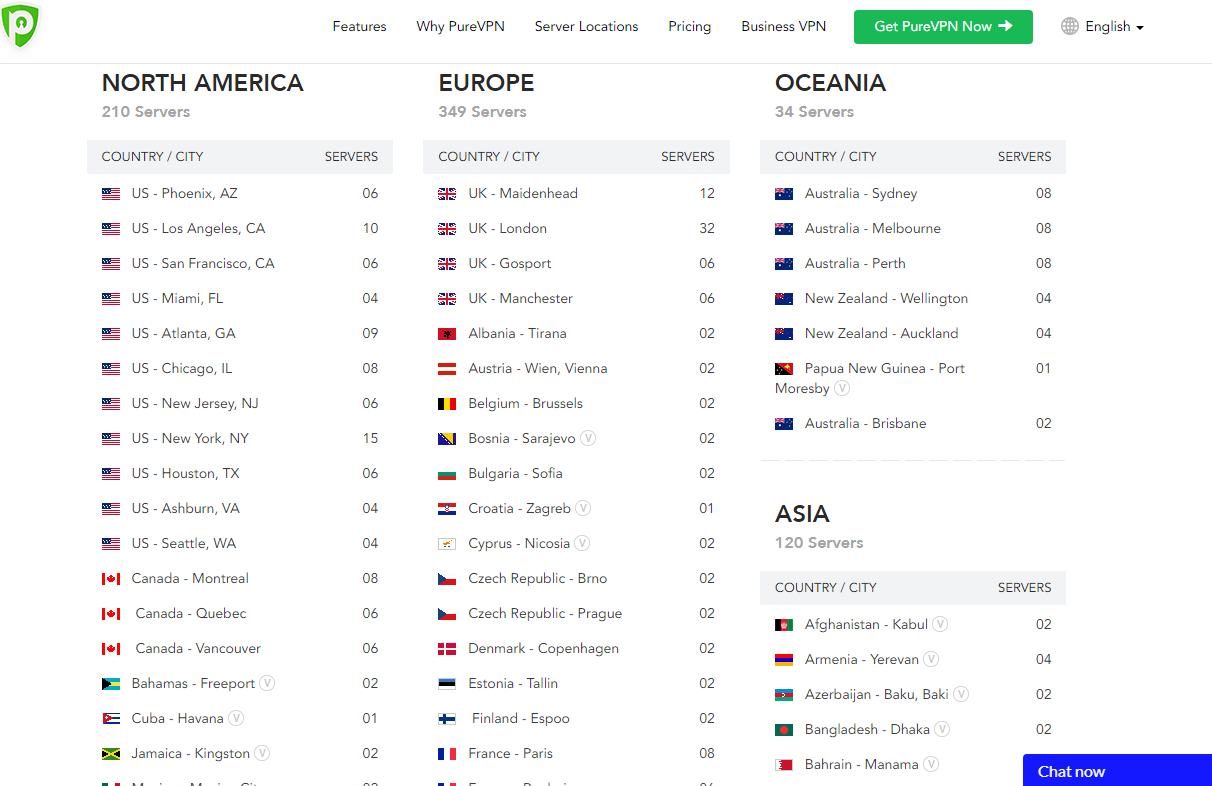 PureVPN offers latest security and connectivity protocols including OpenVPN, L2TP/IPSec, PPTP, SSTP, and IKEv2 for different devices.
Unlimited Server Switching
PureVPN users can switch from one server to another as many times as they want, irrespective of the package plan they selected.
Unlimited bandwidth and Data Transfer
PureVPN offers unlimited bandwidth with any account. Download, browse, stream or share, PureVPN users are free to do whatever they want, how much they want since there is no bandwidth or data limit.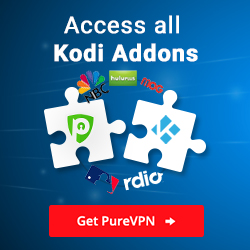 PureVPN offers dedicated IP add-on for people who want complete control over their online reputation, security and privacy.
PureVPN employs top-of-the-line military-grade up to 256-bit encryption to protect and safeguard user's data from falling into the wrong hands.
PureVPN also practice Zero Log policy that means it will never record your activities, internet traffic, metadata or what you do online. Its commitment to preserve your online privacy is second to none.
When you are using PureVPN's secure VPN service on any WiFi hotspot, you are 100% secure from hackers, snoopers and spammers. In other words, PureVPN works like a protected Wi-Fi connection at home, office, cafes or anywhere else.
Compatible with 20+ Devices
PureVPN is compatible with Windows, Mac, Android, iOS, Linux, Routers, Consoles, SmartTV, Roku, Amazon fire, Chromecast, Routers, Laptops, Desktops, and Smart devices among others.

PureVPN's Internet Kill Switch is a fail-safe button that maintains your privacy and anonymity and ensures that your ID is never exposed. PureVPN's ultimate protection keeps working even when your connection drops.
Defeat ISP Speed Throttling
PureVPN has no cap on server switching. It anonymizes users so their ISP is unable to throttle their internet speed. With PureVPN, all your internet traffic becomes invisible to even your ISP to avert speed throttling.
24/7/365 Live Chat Support
Day or night, rain or shine; PureVPN's friendly support representatives are always there LIVE to answer your questions and solve your VPN problems.
31 Days Money-back Guarantee
All plans offered by PureVPN included 31-day money-back guarantee.

Get Extra 10% OFF PureVPN Now to Experience Overall PureVPN Features!
What We will Benefit from PureVPN?
Usually if you surf on the internet without using a VPN, your internet traffic will just directly pass through the servers of your Internet Service Provider as you contract with them and use their services. In this case, your internet service provider can see what you browse and watch on the internet. They can easily collect your personal information and spy on your sensitive privacy and log your browsing history. If your local government put press on their business and ask them to collect submit the customer's metadata and information, your personal information and any online activities will be viewed by the government. Besides, the snooper or hacker also has the ability to invade your device and monitor what you do online and steal your personal information and illegally use your privacy for different purposes. Your privacy will not be protected if you don't use a VPN to encrypt your internet traffic. To keep private and anonymous online is one of the reasons why we want to have a strong and reliable VPN.
PureVPN operates its own self-engineered VPN network that currently stands at 750+ servers in 140+ countries. It offers 88,000 IPs for complete anonymity. PureVPN has launched advanced features to add proactive, preventive and complete security. There are no third-parties involved and NO logs of your activities. PureVPN is all about helping users for online streaming, downloading and browsing; and avoiding hackers, ISPs monitoring and Geo-tagging by third-parties. PureVPN is usually used for online security, online privacy and internet freedom.
Online Security
PureVPN encrypts your entire internet with its military-level encryption 256-bit AES encryption to protect your data and system and device from prying eyes on the go or at home. The advanced function of PureVPN is its antivirus or antimalware functionality which enables you to step up your data protection game. And your device is protected from all corners, built-in integration of anti-virus and anti-malware functionality. Even though you're using a public network like free Wi-Fi hotspots in café,which usually breed grounds for hackers and identity thieves, you're still secured by PureVPN to protect your data transmission. If you're working by using email or instant messages under using the public hotspots network, PureVPN offers a shield for your emails to instant messages to personal photos, videos and other sensitive data, so you never have to worry about unauthorized access. With a wide variety of security protocols like OpenVPN, L2TP/IPSec, PPTP, SSTP, and IKEv2, and top-of-the-line 256-bit encryption, no data sniffers will be able to impenetrate the web of security surrounding you and get their hands on your data.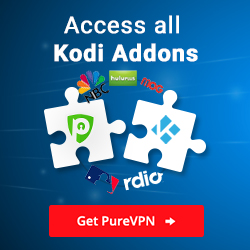 Online Privacy
PureVPN employs world's leading encryption standard AES-256 to protect your identity including your personal information and financial data, ID cards, credit card account and password, online banking details, Paypal details, company business trade data and more. PureVPN keeps you out of the hands of identity and data thieves. No hackers and snoopers can steal your sensitive and important data. Moreover, PureVPN carries our no-logging policy which means PureVPN will never log your internet traffic, metadata and any information about yourself. It a secure, encrypted tunnel to hide your real IP address and location, and makes it impossible for third-party websites and ISPs to monitor your online activities. If you worry that you would be monitored by internet provider, you should really chose PureVPN as it prevents your ISP from inspecting your data including website URLs, videos, e-mails or downloads, etc. This keeps your privacy intact & also helps in bypassing your ISP's congested network.
Get The Best PureVPN Discount Now to Experience Strict-Privacy PureVPN Features!

Internet Freedom
PureVPN owns self-managed global network of 2000+ Servers that has physical presence in 140+ Countries. So, it lets you visit the websites so you can enjoy the surfing on the internet freely with superb user experience from anywhere at anytime. It offers ultra-fast streaming speed while you're watch online contents like movies, videos,TV shows and programmes from Netflix, Hulu, BBC iPlayer, Popcorn Time, Youtube, Youtube TV, Sling TV, HBO GO and more, it will soon get you connected stably and smoothly. PureVPN is in particular useful in China to pass the Great Firewall in China. Great Firewall is the internet censorship carried out in China to block foreign social media, communication platform and VoIP service like Facebook, Twitter, Google, Gmail, Youtube, Netflix, Hulu, Viber, WhatsApp, Snapchat, KakaoTalk etc. PureVPN runs its own VPN network and DNS hardware, which will surely protect your privacy and offers super-fast connections. Also PureVPN company usually optimizes its VPN servers and apps for every platform to deliver the unrestricted and fastest VPN speeds at home or on the go. Many countries such as Brazil, China, Mexico, Panama, etc. frown upon on VoIP services. PureVPN not only allows you to use VoIP services, but also encrypts your VoIP communications. Therefore, if you go to China but can't use your WhatsApp, Viber, KakaoTalk, Snapchat and Slack etc, PureVPN is your top recommendation. PureVPN not only gives fast connection while you're using VoIP service in China, but also prevents your ISP from monitoring your activities so it cannot see the data being sent and received, so this results in a better experience.
Get PureVPN Discount Now to Experience Internet-Freedom PureVPN Features!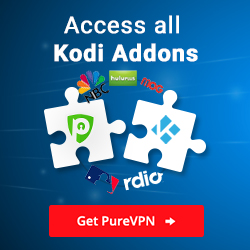 How to Set Up PureVPN on Windows 10
1. Right click on your Active Lan / WiFi icon and click on Network settings.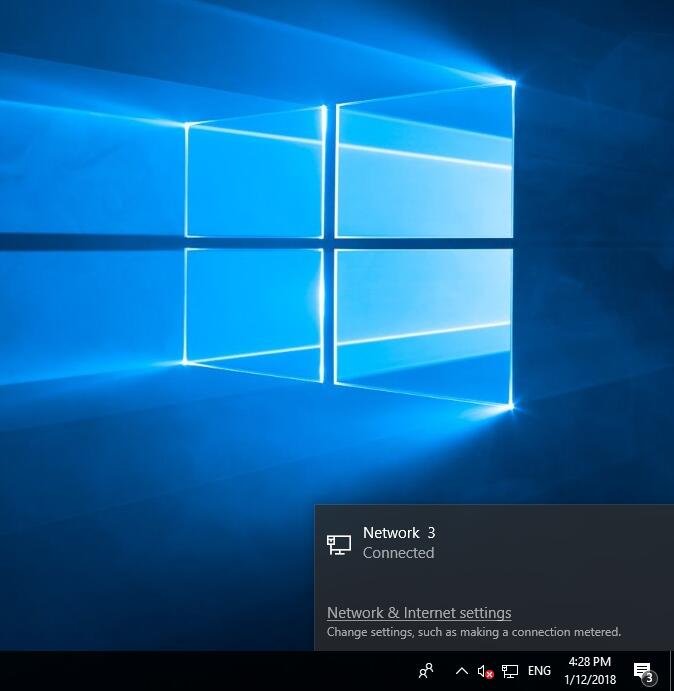 2. Click on VPN then click on Add a VPN connection.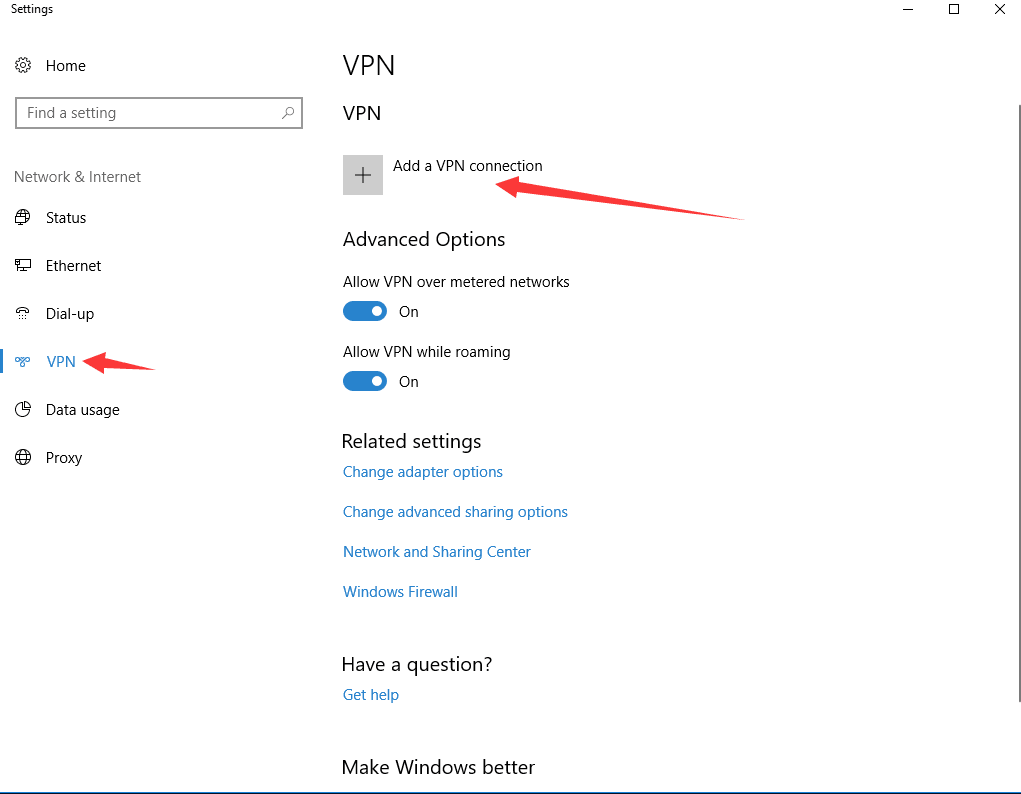 3. Input the following info:
Select Windows (built-in) from VPN Provider drop down menu
Input any desired Name as PureVPN DE, US etc as Connection name
Input desired server address in Server name or address box. Click here to get the list of servers
Select "Point to Point Tunneling Protocol (PPTP)" from VPN type drop down menu
Select "User name and password" from Type of sign-in info drop down menu
Next input the following info: your Username and Password provided by PureVPN.
Select "Remember my sign-in info and click on Save.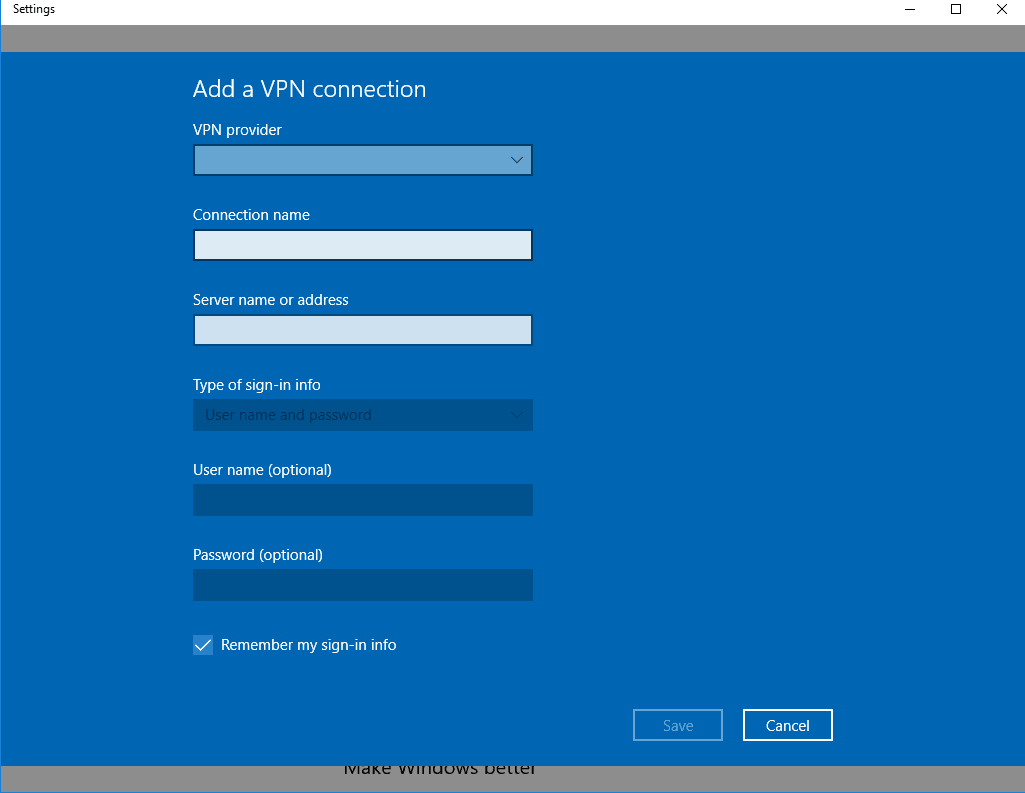 4. Click on newly created VPN Connection "PureVPN DE".
5. Click on Connect, VPN Will be Established in few seconds.
How to Set Up PureVPN on Android
The following is the PPTP configuration guide for Android devices. If you wish to configure PPTP protocol on your Android device, all you need to do is to follow the steps written below.
1. Tap on Settings>>>More Wireless>>>VPN>>>"+" Icon, then enter the following Info:
Name: PureVPN PPTP
Type: Select PPTP from drop down menu.
Server Address: Get the complete server list
Uncheck: PPP encryption (MPPE)
2. Tap on Save.
3. Tap on PureVPN PPTP, then enter Username and Password provided provided by PureVPN.
4. Select "Save account information" and tap on Connect.
How to Set Up PureVPN On iOS
1. Go to your home screen and tap on "Settings", Then "General">>>"VPN">>> Add "VPN configuration">>>"PPTP Protocol"
2. Enter the following info on PPTP Protoco:
description "PureVPN PPTP".
Choose your desired server which you want to connect
PureVPN Username & Password.
3. Now tap on "Save" (Important Note: Please always remember your PureVPN username & password is different from your Website Member Area email address & password).
4. Tap on PureVPN PPTP and Turn on VPN, next Your VPN is connecting.
PureVPN Review: Best VPN Provider
Top 10 + Best VPN Services Worldwide
View More Top 10 Best VPN Services Here »
Summary of PureVPN Review
PureVPN is very easy to use as its interface is fairly easy to understand. It's also suitable to stream movies and TV shows online contents like Hulu, Popcorn Time, Netflix, BBC iPlayer, Sky Go and more. When you open your PureVPN application installed in your device, you will see these three options: Dashboard, Global Map, and VPN Hotspot. Dashboard displays your current connect/disconnect status, as well as the option to search for a specific location; you can also run a ping test to see the speed between your location and a VPN location; there's also a Purpose option in Dashboard that helps you find a server for a specific use such as Netflix U.S. streaming, watching BBC iPlayer, or Sky TV Germany. PureVPN is used by 1 million users all around the world. Join the global community of 1 million plus users to experience the wonderful performance given by PureVPN and enjoy the private and anonymous encryption online tunnel. This number is a testament to dependability, availability, and the level of trust that people have on PureVPN. With PureVPN, your data is safely tucked behind military-grade encryption, you real IP is replaced with an anonymous IP from our server. Access any website or web-based service without revealing your real IP or location; remain invisible and invincible!

Don't miss out on this special deal offered by PureVPN! The special offer is just for a limited time! So hurry up to get your best PureVPN discount by clicking on the button below!
Published by Tony Shepherd & last updated on December 12, 2019 7:35 am