What's PrivateVPN? If you haven't heard of it and want to learn more about this service then please read this PrivateVPN review here, you may get what you expect. PrivateVPN is a Sweden-based VPN provider delivering high-quality VPN service to all customer worldwide. PriateVPN has a strict NO traffic logs policy, so no data or information will be logged by PrivateVPN. All your data and traffic through PrivateVPN's server will be encrypted and protected by strong AES-256 encryption. PrivateVPN adopts 2048-bit Encryption with AES-256, the highest level of encryption on the market, and even used by government militaries. Therefore, PrivateVPN offers the high level of security for your privacy and security. PrivateVPN has 100 servers in 60 countries and locations, so you can easily connect no matter your location and enjoy unlimited speeds on any secure server. Multiple VPN protocols like OpenVPN, L2TP/IPsec, PPTP and IKEv2 are supported by PrivateVPN to increase more security for personal privacy and internet freedom.


You are allowed to use an y P2P traffic in the UK, as they buy high quality network capacity directly from top IP transit providers. You can use PrivateVPN for torrenting as it also allows Port Forwarding. PrivateVPN supports different popular operating systems including Windows, macOS, iOS, Android, Linux and Routers. Other technologies and features like kill switch and IPv6 Leak Protection are added to increase privacy and security for customers. PrivateVPN is an easy-to-use software. You also can use PrivateVPN to watch UK catching up channels abroad, and view websites that are restricted to locals. PrivateVPN also runs torrents at a good speed and Netflix is also open to customer for US content.
PrivateVPN Plans and Pricing (Special Deal: 12 Months + 1 Month extra!)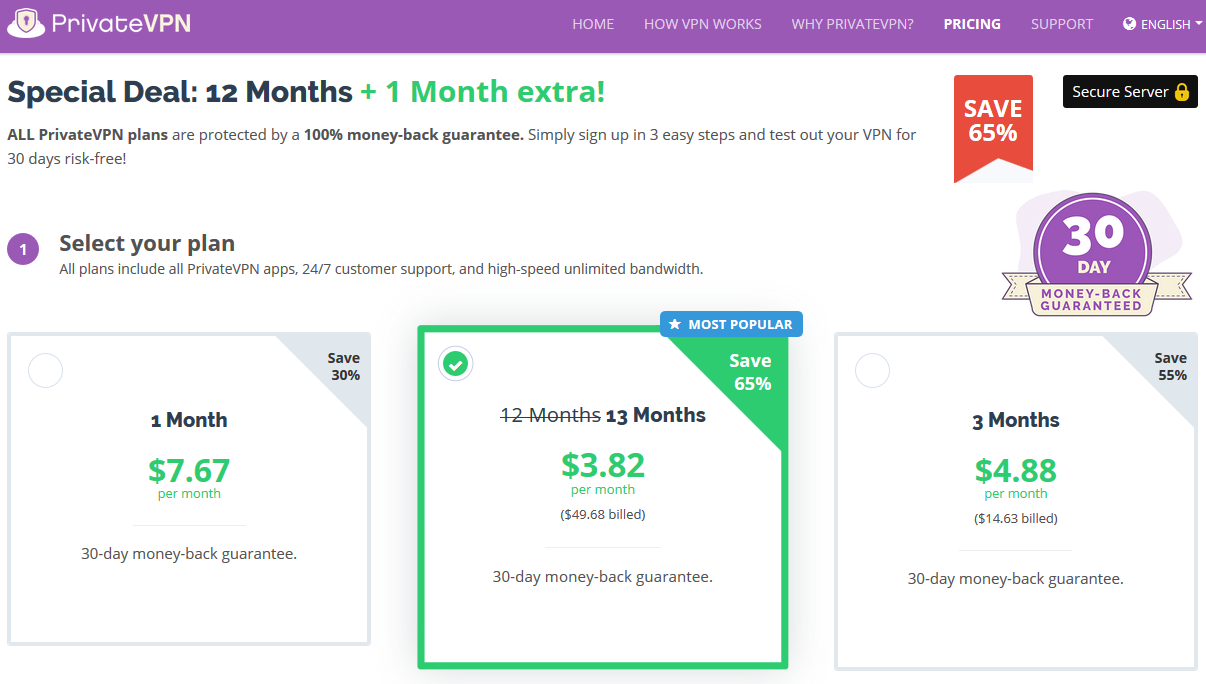 1-Month Plan $7.67/Month ($7.67 billed every 1 month SAVE 30%)
3-Month Plan $4.88/Month ($14.63 billed every 3 months SAVE 55%)
1-YEAR Plan $3.88/Month ($50.40 billed every 12 months SAVE 65%)
All PrivateVPN Plans include:
100% 30-day money-back guarantee
6 simultaneous connections
Ultra-fast servers in 60 countries
Supports all OS platforms
Best-in-class security & encryption
Unlimited bandwidth & server switches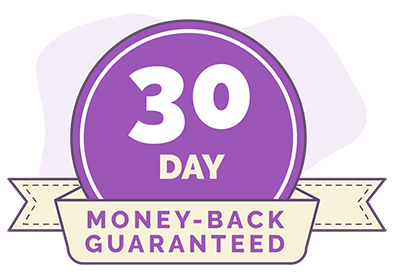 What Payment Methods does PrivateVPN Accept?
PrivateVPN accepts credit card payments or via online payment systems like PayPal, Payson Direct Bank Transfer and Stripe.
Highlights of PrivateVPN Features
ZERO Data Logging Policy: Swedish privacy laws mean there's NO traffic logs kept to be seized by governments. Unlike many other VPN providers, even WE don't know what you're doing online.
IPv6 Leak Protection: So your identity stays safe even if you're suddenly disconnected from your VPN
2048-bit Encryption with AES-256: The highest level of encryption on the market, even used by government militaries
PrivateVPN iOS App: So you can gain 100% anonymity with a single click, no copy-pasting dozens of VPNs manually every time
6 Simultaneous Connections: PrivateVPN allows to connect up to 6 different devices simultaneously, all to unique IP addresses
Unlimited Bandwidth & Speed: So you'll never deal with buffering videos, slow downloads or timeouts due to routing hops seen with other providers
Servers in 56 Countries: Get access to all of PrivateVPN servers in 56 most-popular countries to access geo-restricted content
Complete Support: PrivateVPN doesn't use freelance customer service reps, you talk directly to their developers for help
FULL 30-Day Money-Back Guarantee: If you're not happy with your VPN service, we'll refund you every penny within 30 days
Kill Switch Feature: Automatically suspends your internet connection if you disconnect from your VPN, preventing data leaks.
VPN Protocol Includes OpenVPN, PPTP, L2TP, IKEv2 and IPSec: If you prefer an open-source VPN application we're happy to give you all VPNs
Free Remote Help + Installation: Having issues with PrivateVPN service or just need help? Don't worry, we help you remotely for free
Anonymous Torrenting / P2P Friendly: PrivateVPN allows you to use any P2P traffic in the UK. PrivateVPN buys high quality network capacity directly from top IP Transit providers
Port Forward: PrivateVPN offers at least one open port on PrivateVPN service which is vital for torrenting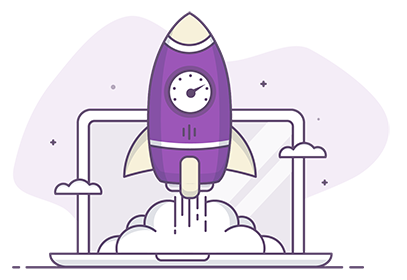 Where Are the PrivateVPN Servers Located In?
PrivateVPN offers a medium-size network with over 100 servers in 60 countries, and you can easily connect no matter your location and enjoy unlimited speeds on any secure server. PrivateVPN scatter over 100 fast servers in America, Europe, Africa, Middle East and Asia Pacific: United Kingdom, USA, Argentina, Austria, Australia, Brussels, Bulgaria, Brazil, Canada, Switzerland, Colombia, Costa Rica, Cyprus, Czech Republic, Germany, Denmark, Egypt, Spain, Finland, France, Greece, Hong Kong, Croatia, Hungary, Indonesia, Ireland, Israel, Isle of Man, India, Iceland, Italy, Japan, South Korea, Lithuania, Luxembourg, Latvia, Moldova, Malta, Mexico, Malaysia, Netherlands, Norway, New Zealand, Poland, Portugal, Romania, Russia, Sweden, Singapore, Slovakia, Thailand, Turkey, Taiwan, Ukraine, Vietnam, South Africa. You can connect through any of these locations, and you can change your server location at any time. Please note that there are restrictions in some countries, such as China, where you can connect only through L2TP VPN, as their firewall blocks other ways to access our service.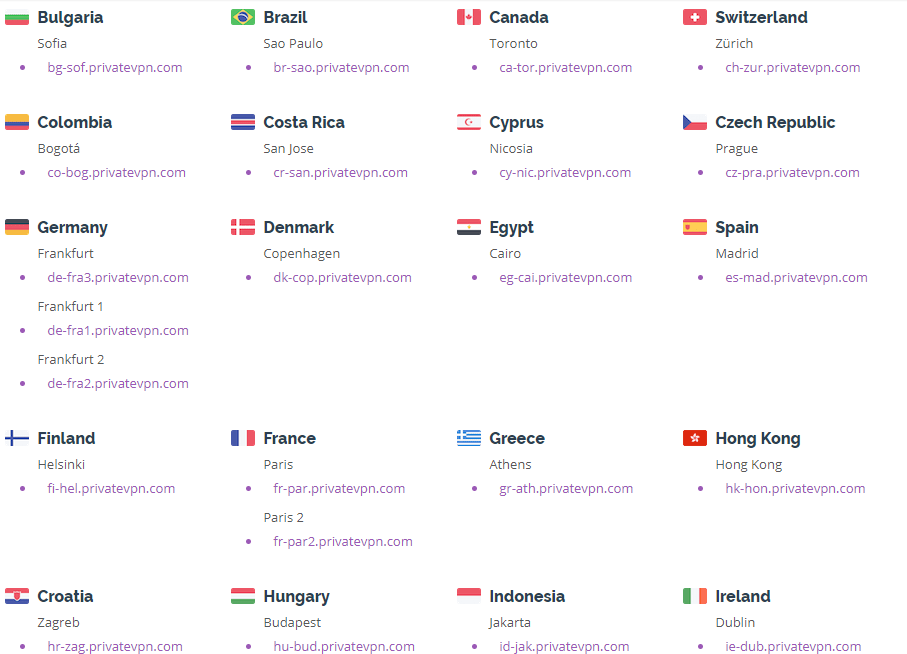 What Devices Does PrivateVPN Support?
PrivateVPN works well with different devices based all popular operating systems including Windows, iOS, macOS, Android, Linux and routers. PrivateVPN also offers detailed manual guides to help you set up your devices. you can connect up to 6 different devices simultaneously, all to unique IP addresses. Also, you can gain 100% anonymity with a single click, no copy-pasting dozens of VPNs manually every time.
Will PrivateVPN Keep Logs of My Internet Activities?
No, PrivateVPN NEVER logs your data or collects your browsing history. It NEVER produces logs of any data traffic. PrivateVPN practices strict Zero-logging policy. No data will be transferred to others as no data is logged. Details about PrivateVPN private policy as following:
PrivateVPN does not collect or log any traffic or use of its service. If you are browsing our site, you don't have to give us any identifiable information. For more information, see the "cookies" section further down.

To be able to use our service you need to register an account at our site. To register an account, you need to provide us with an e-mail address and a password. The e-mail address is your username. All payments are made through Payson, Paypal or Stripe and we refer to their privacy policy and terms of use for further information about what kind of information they might collect.

We do not track any activities outside of our site.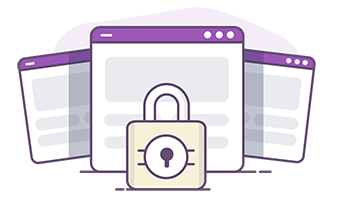 PrivateVPN Supports Multiple VPN Protocols
VPN protocols are a combination of transmission and encryption technologies used by VPN providers to ensure you get maximum security and speed. VPN protocols provide a way for your device to connect to a VPN server. PrivateVPN supports numerous VPN protocols including OpenVPN, L2TP/IPsec, PPTP and IKEv2. You can choose the VPN protocol that best suits your network. Multiple VPN protocols are provided to make PrivateVPN as powerful and adaptable as possible.
OpenVPN with UDP/TCP
OpenVPN is your first choice. OpenVPN permits various kinds of authentication methods and utilizes a secure SSL/TLS protocol for key exchange. OpenVPN provides faster access speeds than L2TP, but it is not supported on all devices.
OpenVPN over TCP, or Transmission Control Protocol, is the most reliable VPN connection type. Using error correction, this connection prevents website failure and incomplete downloads by automatically retransmitting information packets during data transfer.
OpenVPN over UDP, or User Datagram Protocol, is usually faster than TCP because it lacks the error correction feature. Web technologies that depend on real-time interaction, such as online gaming, work better without the interruptions caused by data retransmission.
L2TP/IPsec
When used in combination, L2TP and IPsec offer greater security than PPTP, but these protocols are slower than OpenVPN and can be blocked by firewalls on occasion.
L2TP, or Layer 2 Tunneling Protocol, was developed as an upgrade to L2F (Layer 2 Forwarding Protocol) and PPTP (Point-to-Point Tunneling Protocol). By itself, L2TP does not offer very strong authentication or encryption, which is why it is used together with the IPsec protocol. L2TP is ideal for use with mobile devices that are not compatible with OpenVPN.
IPsec, or Internet Protocol security, authenticates and encrypts each IP information packet in a communication, offering a high level of end-to-end security. IPsec offers protection for all application traffic over an IP network and is available for most mobile devices.
PPTP, or Point-to-Point Tunneling Protocol, one of the oldest protocols used today, works well with dated operating systems and mobile devices. This protocol is easy to set up and offers fast speeds. Because PPTP is susceptible to some security issues, it is recommended only for low-risk browsing, such as streaming video or audio.
IKEv2, or Internet Key Exchange version 2, is available on newer mobile devices. Internet Key Exchange is a more secure version of the IPsec protocol. This VPN security protocol executes mutual authentication between two parties, allowing your devices to switch seamlessly between cell and Wi-Fi networks without interrupting the connection.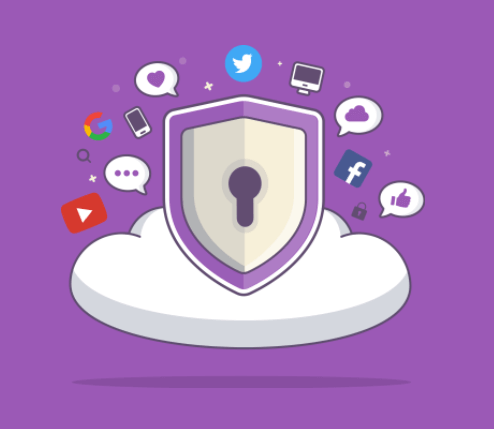 2048-bit Encryption with AES-256
PrivateVPN keeps your IP address, your location, your Internet activity and your personal communication private to protect your identity. No one can monitor your online activity or gain access to your data and personal information. PrivateVPN provides great security tools to maximize users' privacy. All PrivateVPN servers utilize military-grade AES (Advanced Encryption Standard) 256-bit encryption code with 2048-bit DH key to ensure that your Internet connection is always secured — and do this without slowing your speed or interrupting your connection. 256-bit encryption is referring to the length of the encryption key used to encrypt a data stream or file. A hacker or cracker will require 2256 different combinations to break a 256-bit encrypted message, which is virtually impossible to be broken by even the fastest computers. AES-256 is a symmetrical encryption algorithm adopted by the U.S. and Canadian governments as standards for encrypting transited data and data at rest. Because of the 256-Bits length of the key and the number of hashes, it takes a long time for a hacker to perform a dictionary attack. PrivateVPN provides all our users with this high level of security, the same security employed by the U.S. government and military.
PrivateVPN is One of the Fastest VPN Service
Is PrivateVPN the fastest VPN service? Let continue to look at this PrivateVPN review to get more answers about this VPN service. Fast and stable speed is one of the major consideration to decide to choose the VPN service. PrivateVPN absolutely offers the fast speed, no buffering, no throttling, because PrivateVPN has High Quality Network (HQN) which is the internet capacity they purchase directly from the IP transit provider. Many VPN providers purchase Internet capacity from a hosting company and, in turn, purchase Internet capacity from a larger IP transit provider. This often results in higher latency, multiple routing hops, and in some cases, lowered speeds. PrivateVPN aims to purchase Internet capacity directly from the IP transit provider, meaning that the skip intermediaries in the form of hosting companies — allowing PrivateVPN to offer the best quality to their customers.
Therefore, PrivateVPN, one of the fastest VPN service providers, designed its global network to offer users the fastest VPN speeds possible. Whether you're in North America, Europe or Asia, PrivateVPN strives to provide ultra high-speed server connections — with lower latency and higher speeds — for all your devices. Everyone wants a fast Internet connection so they can enjoy downloading, uploading and streaming at speeds never before thought possible!
Latency, measured in milliseconds, is the time it takes for a packet of data to get from your computer, smartphone or tablet to your VPN server location. A server that is located farther from your actual location will generally have a higher latency than those located nearby. For a faster Internet connection, you want a lower latency.
Download Speed This factor is measured in kilobits per second (kbps). As you might expect, a higher download speed — or rate of data transfer — means a superior connection. The higher the speed, the better the quality of your streaming video and audio.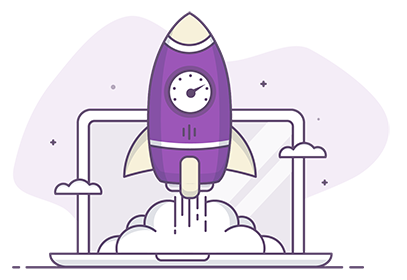 PrivateVPN has Custom-built VPN Specifically for Streaming Netflix
Many people all around the world like to watch movies, TV series and other contents from Netflix. However, Netflix is just limited to local people, that means only residents in the United States can watch Netflix freely. If you are outside of the United States but want to watch Netflix contents, you will not be able to watch any contents there. People from outside of the United States definitely are blocked by Netflix within one second. Actually many popular live streaming services including Netflix, BBC iPlayer, Hulu, HBO GO and more are using geo-blocking to limit people in certain location to watch their service. Geo-restriction or Geo-blocking is a method that companies & websites use to make sure that only people in a specific geographic location are able to access a certain site or service. That website is able to tell where you geographically are by checking your device's IP address. An IP address can be used to determine a computer's geographical location with reasonable accuracy. For example, if you're now in China and access Netflix, it will pop up a prompt telling the content is not available to your location.
Why PrivateVPN can help you watch Netflix anywhere around the world? First, PrivateVPN changes your IP address and replaces with a new one to geo-spoof Netflix website, as Netflix blocks you by checking your IP address and identifying your location. IP address can tell your locations, countries, devices and other personal information. If your location is not in the US, you will soon be blocked. But PrivateVPN masks your real IP address but gives you IP address located in US. Then you can access and watch Netflix from anywhere. PrivateVPN uses its own custom-built VPN for Netflix. It definitely enables you to watch all US catalogue of titles, so that you can stream your native Netflix from abroad and enjoy the latest shows in cystal-clear HD. Netflix provides different amount of Netflix catalogue depending on your location. Netflix just offers a small fraction of the entire Netflix catalogue for locations outside of USA. US Netflix boasts over 5400 of the latest movies and TV series, but the UK, Australia, Central America and Europe selections are cut to just 38% on average, yet you still pay full price.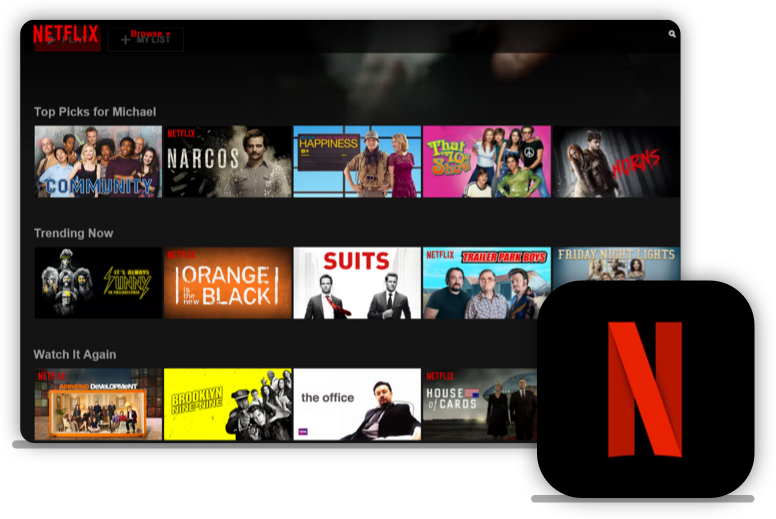 However, with PrivateVPN's custom-built VPN for Netflix you can easily bypass content geoblocking in a matter of seconds, stream the latest shows and movies in HD quality and never worry about annoying buffering or flagged accounts. PrivateVPN hides your IP address and replaces you with a new IP address from the USA servers. Then Netflix believe that you are connecting Netflix websites from the United States, so that you can access the native and entire catalogue of Netflix on movies, videos, TV shows and other popular channels. With PrivateVPN custom-built VPN, you can benefit such advantages as following:
Access the FULL US catalogue of movies and TV shows as soon as you sign up
Enjoy your home country's Netflix whilst overseas
Stream in HD without buffering due to our unlimited-bandwidth HQNs
Switch to any Netflix region you choose for exclusive titles
Access other geo-restricted services such as BBC iPlayer from abroad
Use any public or private wifi overseas without sacrificing your account safety
When you route your Internet traffic through a PrivateVPN encrypted tunnel, your data cannot be seen or censored. PrivateVPN service lets you surf the net securely with a new, anonymous IP address, giving you access to any website you want, even if it's censored in your country.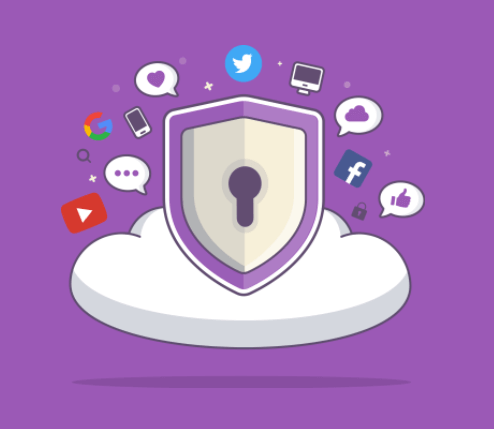 Video Guides PrivateVPN Review
Top 10 + Best VPN Services Worldwide
View More Top 10 Best VPN Services Here »
Summary
After reading this PrivateVPN review you must understand PrivateVPN is a strong VPN service help you anonymously browse on the internet, protects you from hackers and any other prying eyes, as PrivateVPN uses strongest encryption method AES-256 and SHA256 for HMAC authentication. On top is a TLSv1.2, cipher TLSv1/SSLv3 DHE-RSA-AES256-GCM-SHA384, 2048 bit RSA together with different VPN protocols like OpenVPN, PPTP, L2TP, IKEv2 and IPSec to secure all data and information. This military-grade encryption shields you from governments and hackers. you can PrivateVPN to unblock geo-restricted media like Netflix, BBC iPlayer, Hulu and more from anywhere globally. From video streaming to social netwokrd, PrivateVPN works anywhere. PrivateVPN has the high quality network to guarantee fastest speed and stable connection. No more buffering or long warts with supercharged connections. PrivateVPN keeps your IP address, your location, your Internet activity and your personal communication private to protect your identity. No one can monitor your online activity or gain access to your data and personal information. Get PrivateVPN – the Fastest Growing VPN Worldwide to stay private and enjoy the entire internet at lightning speeds now!

Published by Tony Shepherd & last updated on April 24, 2019 7:19 am