Heck! What's the Win 8 Protection 2014? Why was it popping out in front of my computer screen when I turned on the computer this morning? It seems like an antivirus program, cause when the computer was launched, it showed up at the same time, and scanned my disks automatically ! I was stunned at the moment, because I don't remember since when I downloaded this program, and I have never heard this program before, furthermore, I already bought a year plan for Avast antivirus program. So, for me, this Win 8 Protection 2014 virus is redundant, even an eyesore. However, the most ridiculous is, this program not only forced to scan my PC without my permission, but also showed a scan report under my nose, which claimed my computer was in a high-risk state, it found numerous system vulnerabilities and virus. How was that possible? I have a habit that I will routinely check PC Health status once a week, clean junk files and data something like that. Since yesterday, my PC is still working fine like always. Now this Win 8 Protection thing from nowhere suddenly proclaimed that my PC is very very sick? It's absolutely impossible! I seriously doubt that Win 8 Protection is a malware, I have been fiddled with it already 2 hours, but still can't figure how to remove it from my computer. I'm worn-out here, if anyone know about how to remove this malware, please help me out!
Brief Introduction to Win 8 Protection 2014
Win 8 Protection 2014 is a rogue anti-spyware programs which is now very rampant on the internet. Many computer users  have already be taken in this one. Like many other fake antivirus programs, it attempts to trick users in order to make money form them. Rogue antivirus program is very common in the internet. I believe most of people have seen many rogue antivirus program consciously or unconsciously.  To some naive users with less computer knowledge, they might consider this kind of antivirus program actually can do them a favor, help them discover these problems early, but the truth is, it turns out to be totally useless and even harmful. With fake scan results, false security warnings shown on the screen, it recommends you to purchase a full version of Win 8 Protection 2014. Some people will actually buy the so-called service, and guess what, there is no service at all, it turns out this rogue program hijacks their web browser, and does not allow them to run their legitimate Windows applications.
Win 8 Protection 2014 will pop out each time you turn on the computer or be configured to start every time you try to launch a program on your computer. This antispyware uses Trojan viruses that pretend to be legitimate programs that are required to view an online video to hack in random computers surreptitiously, Once started it will pretend to scan your computer and then display sumless infected files. If you attempt to remove these infections, though, it will prompt you to first purchase the program. However, I'll tell you these results are fake, please ignore them, the cyber criminal just needs to play the whole nine yard, makes it more real. This fake antivirus also frights innocent users in case of being removed, it will shut programs down by telling you they are all infected, just keep in mind, that's buffering, it make up a virus like Trojan-BNK.Win32.Keylogger.gen to fool you. Whatever it say to you, please just ignore the messages.
Beside, there'll be few of security warnings once your computer suffers from Win 8 Protection 2014 virus:
System Hijack!
System security threat was detected. Viruses and/or spyware may be damaging your system now. Prevent infection and data loss or stealing by running a free security scan.
Win 8 Protection 2014 has blocked a program from accessing the internet
This program is infected with Trojan-BNK.Win32.Keylogger.gen
Private data can be stolen by third parties, including credit card details and passwords.
Win 8 Protection 2014 Alert
System Hacked!
Unknown program is scanning your system registry right now! Identity theft detected.
Tracking software found!
Your PC activity is being monitored. Possible spyware infection. Your data security may be compromised. Sensitive data can be stolen. Prevent damage now by completing a security scan.
These security alerts are fake like the scan results as well. The frictional information was created to scare you into thinking your computer has a security problem beyond doubt. Please do not purchase this program, and if you already have, please contact your credit card company and dispute the charges stating that the program is a computer infection and a scam.
The properties of Infection
-The program will run automatically each time computer reboot. Always pops up the bogus notification that your PC is in danger.
-Persuading you to buy a code to activate the program then it could take over with your problem.
-Your computer's registry has been changed. -Your legit program and antivirus program will out of run.
-Your CPU will be highly occupied, which will slow down the running of computer and even lead to blue screen.
Your computer will be infected by Win 8 Protection 2014 if you see those traits. Please contact YooSecurity Online Experts for manual removal guide.
NOTE: Being afraid to do any wrong operation during the process of removing this antivirus program? Please contact YooSecurity Online PC Expert, we are here to help you:

A Step-by-Step Removal Instruction for Rogue Antispyware
Manual Removal Steps: (The following pictures are for most Windows users)
1. Boot the computer to safe Mode with Networking/Safe Mode with Command Prompt.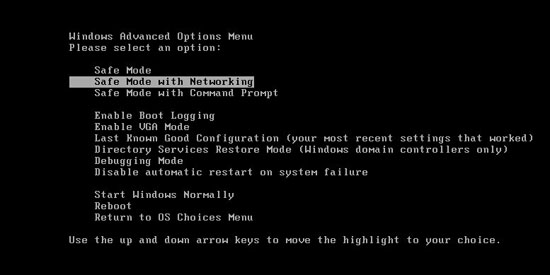 Restart the infected computer, tap F8 key constantly when computer is booting back up to get safe mode options on the screen, use arrow keys to highlight the option you want to enter then press E/Enter key. * Usually, this rogue program will be disabled from automatically starting in safe modes. Users will be able to fix the Win 8 Protection 2014 problem without constantly blocks from the fake AV. If you are a Windows 8 user, click here and learn how to boot up Windows 8 to safe mode.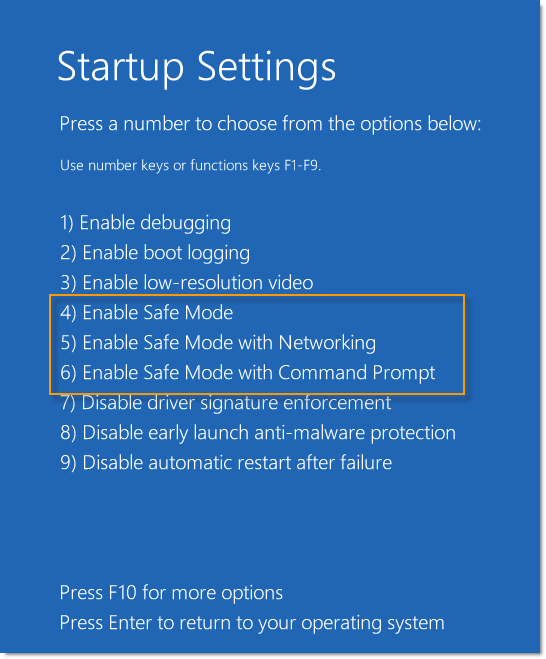 2. Windows Task Manager.


Press CTRL+ALT+DELETE or CTRL+SHIFT+ESC; or pull up Run box from Start menu to type in taskmgr
Click on Processes tab
End process of the rogue virus
or
Click on Applications tab
Right click on tasks you want to end
Select Go To Process
End Processes
3. Delete Win 8 Protection 2014 files and registries from system.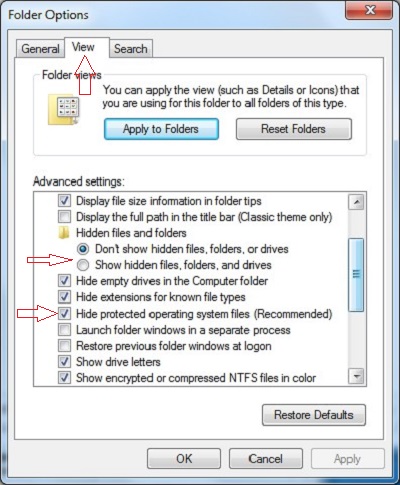 Click on Start button
Control Panel
Search for "folder options" on top right corner
Click on View tab
Show hidden files, folders, and drives
C:\Users\profile name here\AppData\random names
HKCU\Software\Microsoft\Windows\CurrentVersion\Run\rnd
…
Video guide to remove fake AV:

Alternatively, you can view this fake AV removal video guide directly on our website:
Conclusion:
Your info and data may get used by cyber criminals if your computer got infected by this Win 8 Protection 2014, so you better keep an eye on it. Taking preventive measures in the first place would be a good way to avoid this kind of rogue program happening to your computer. Always pay close attention when seeing the pop-ups about system security; it could be a fake antivirus program. Fortunately, at the moment, manual removal still can be the most effective way to get rid of this kind of fake antispyware program or other similar kind from computer. When things like this happen to you, please chill out; do not get scared by this false warning. Manual removal will be the best way to get rid of the Win 8 Protection 2014 from computer.  Manual removal will be the best way to get rid of the Win 8 Protection 2014.
Suggestion: To follow removal guide that mentioned above, a level of computer knowledge is needed. Still can't get out of this virus? Contact online experts for help now!

Published by Tony Shepherd & last updated on September 22, 2014 2:37 pm