Can you check Gmail in China? Does Gmail work in China? I am currently in mainland China and want to access Gmail in China but it is not allowed. I don't know how to access Gmail in China successfully to send and receive emails, is there an effective way? This is urgent problem as i need to log in my Gmail account for Gmail account was one of top most email used for linking many websites and i need to access Gmail account for further work, otherwise, I can not carry out my work! When I try to access the Gmail service with my web browser, it says "This site can't be reached" all the time. Both my PC and internet connection are working well. What is going on? How can I solve this problem? I am now in China attending an international meeting. I have to access Gmail in China to get in touch with the company in USA so that I can send or receive emails from them.
Know More About Gmail Service And How to Access Gmail in China
Email is an important gift of internet usage. Google services like Gmail is the most useful email service available all over the world. Gmail has way over 900 million users using the service every day to keep up with work and relatives and friends. The Gmail mobile application had a record of 90.7 million users accessing Gmail at the same time from different countries in 2014. Around 75% users access the mail service from their smartphones. As it is known to all, China has always been on the top of technology and has their own substitutes of everything that goes on in the world. China has most of the popular websites and apps of around the globe blocked under its internet security system, including Facebook, Twitter, and even Google and its services. So access to Gmail is not allowed in Mainland China. But you can find an effective way to unlock Gmail in China after reading this article.
Like many other foreign websites, all the Google services are blocked in China. The constant internet monitoring and restriction of various websites with China's national internet firewall commonly known as Great Firewall of China (GFW) have made it impossible for the Chinese population and the travelers in accessing the services. GFW is constantly looking for the access, publishing and all the actions of the population on the internet. Useful websites like Google services, Facebook, Instagram, Twitter and news portals such as Bloomsbury news, New York Times are officially blocked in China. The Chinese censor action not only has affected normal Chinese internet users but has also had a huge impact on the business area as much corporate use Gmail as their mode of internal as well as official external communication.

If you have any questions about VPNs, please live chat with our online expert now.

What Is the Best Way to Unblock Gmail in China?
China is one of the world's largest country in e-commerce; with ordinal marketing sales which doubles that of united states 40 percent of the worldwide total, reported by digital business research company e – marketer. According to data website statistic, China ranked amongst four of the top internet companies in the world. The Chinese government is getting broader in terms of putting barriers between citizens of China and social sites.
Gmail is only blocked in Main China; you can still access it from Hong Kong and other IP addresses. If you're compelled to get a way out of these geo-restrictions, using VPN to bypass censorship and restrictions is the best way. VPN (Virtual Private Network) is a secure tunnel that allows the users to hide their identity and avail the blocked websites easily. VPN uses encrypted codes which can crack the restrictions of China's internet police.

How to Get A VPN?
It is possible to create a VPN tunnel on your devices to use the websites and application while hiding your identity. VPNs protect your identity from open Wi-Fi networks also. You first need to find out a VPN with high speed and that works properly in China. After that, register for VPN server. Free VPNs are not available in China; choose from a monthly or yearly plan.
If you're traveling to China, it is recommended to install or register a VPN service before reaching China.
1. Setup VPN account.
2. Installation of VPN software on the device you want to have your Gmail access in China.
3. Setting of IP address after opening VPN software. IP address location should be other than China (for example, US, UK-based server).
4. Now that you have connected, you will be able to access Gmail in China.
How to setup VPN in Windows?
• Find your IP address using Command Prompt.
• Click 'Start' and then click 'Run'.
• Type 'Control' in the text area and press 'Enter'.
• Go to 'Network and Connections'
• Go to 'Create a New Connection' from the left toolbar.
• 'New Connection Wizard' window will open, Click on 'Next'.
• Choose 'Set up an advanced connection', click 'Next'.
• Select 'Accept incoming connections', Click 'Next'.
• Select 'Next' and select 'Allow virtual private connections' and then 'Next'.
• Don't change any option in 'Networking Software', Click 'Next' and you're good to go.


Connecting the VPN server:
• Home & Menu & Settings
• Go to Wireless & networks
• Select VPN settings
• Your VPN connections will appear here.
• Choose the VPN you want to use
• A dialog box asking password will appear, fill it and click on 'Connect.'
When you follow all these steps, you are able to access the Gmail on any or every device you want. So, don't stay bound with the restrictions and start using Gmail with a few minor steps.
More Benefits and Advantages of the VPN Technology
Why is it recommended to select the VPN technology to access Gmail from the countries where the website is not available like China? Is it worth the extra money we pay for a specific VPN service? Here are some facts that may help you make the decision.
• Apart from Gmail, such popular websites as Netflix, Twitter, Pandora, Youtube, Hulu and so on are inaccessible in China, either. And it is reported that more than 3000 foreign websites are not accessible directly from China without applying such technology as VPN to circumvent the geo-restrictions and censorship. But a good VPN service will help you successfully access these websites as many as possible.
• An excellent VPN service will allow the user to access the whole content on devices as many as possible, including Android devices, Windows PC, Google Nexus Player, Smart TV, Blu-ray Player, iPad, iPhone, Apple TV etc.
• By applying the VPN technology, you will not need to take hours to download "free" streaming content like a movie without good quality guaranteed at the risk of introducing viruses onto your devices. It is known that free downloads are the most often-used ways by malwares to distribute themselves.
• Access more content. As mentioned, the wonderful movies and TV shows on such services as Netflix are not equally same available for all countries and regions all over the world because of the copyright issues. With the help of the VPN technology, you are able to watch a movie that can't be accessed from India by choosing a location where the movie is available there.
Best 3 VPNs Review
For users who are looking for reliable brands of VPN services, the following three can be listed among their best choices. Although none of these brands is good enough to be considered as perfect in all aspects, they are very competitive in many aspects compared with their competitors.
#1 – ExpressVPN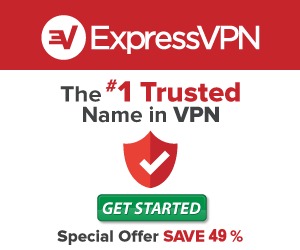 Apart from vast pricing options, multiple server choices and a bunch of impressive tools, ExpressVPN is doing better in many aspects compared with other providers. Unless you are looking for a service with faster speed and more simple UI or higher speed of file sharing across all servers, there is no reason to remove it out of your list of best VPN services.
#2 – NordVPN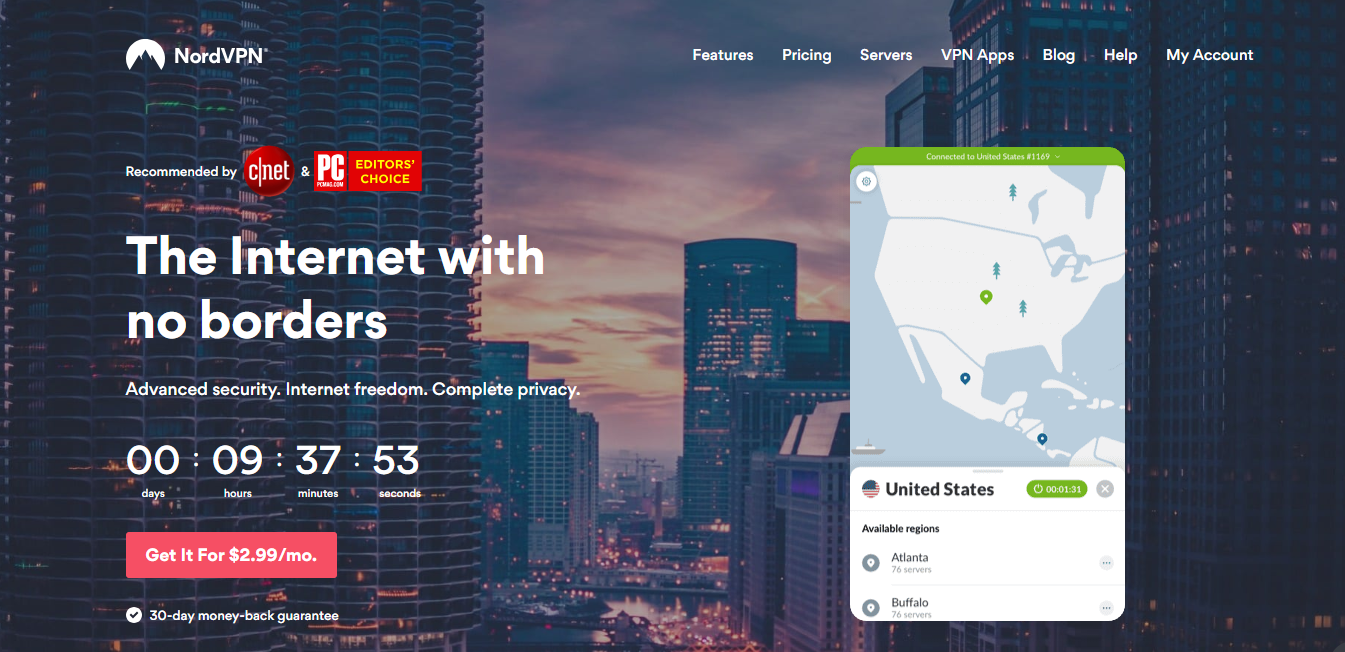 Headquartered in Panama, a country where people scream for freedom from NSA snooping, NordVPN is one of the most popular VPN services in the world. Even though its pricing is slightly expensive, it doesn't prevent the company from being one of the most favored VPN service providers at all since it is a company that can ease the user's safety concern to the most degree.
#3 – Private Internet Access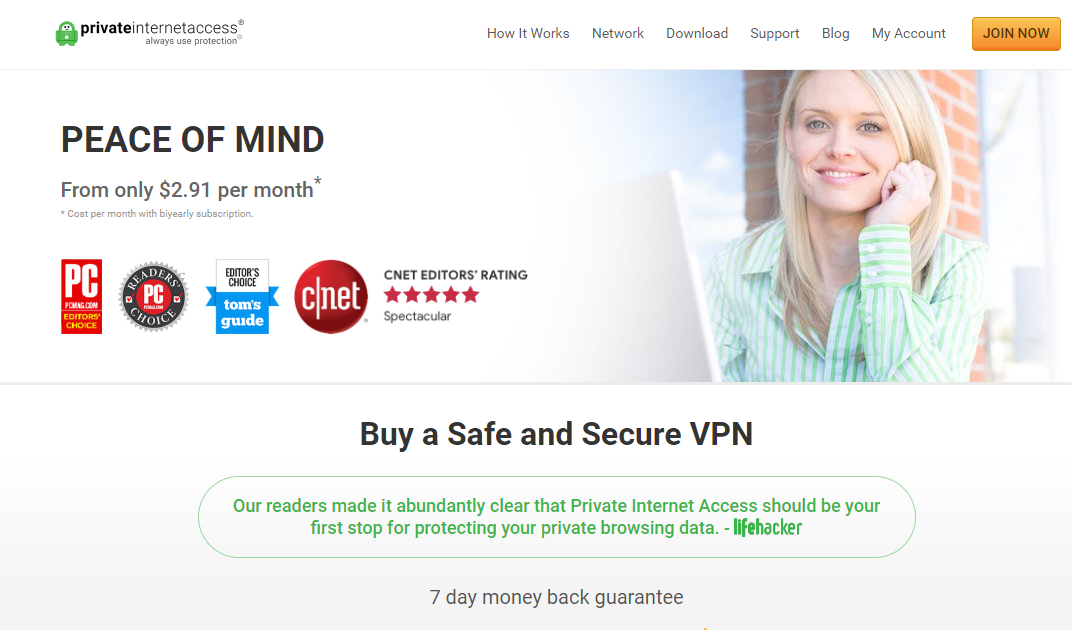 Private Internet Access is regarded as one of the most trustworthy VPN service providers in the field of VPN technology. The most impressive aspect of their VPN service is the affordable pricing. They are able to provide the customers with the most efficient services of the most reasonable prices. Apart from reasonable prices, the number of servers and various useful tools like ad blocking and one click termination for all applications connected to the internet in case of a VPN failure are all powerful tools they use to compete with their competitors.
Video Guides How to Access Gmail in China
Top 10 + Best VPN Services Worldwide
View More Top 10 Best VPN Services Here »
Conclusion
Gmail is one of the most popular email services in the world. The service is available in many countries. Every day, there are millions of users using the service to send and receive mails to keep in contact with friends, families and colleagues. While, if you travel to China or stay in China as a resident, you will find the Gmail service is blocked in China. You are not able to reach the service from within China directly. When you use your web browser to try to visit the gmail.com, an error message will be sent to inform you of the block by saying "This site can't be reached" or something similar. To be specific, the Gmail service of Google company is blocked in China by the Chinese government with the well-known Great Firewall of China to maintain national security and stability by imposing strict censorship and restrictions on the internet usage. However, there are many users in China using Gmail and other blocked services like Facebook, Twitter, Hulu etc. freely as if the service is not blocked. They are applying the technology called VPN, abbreviation of Virtual Private Network. And VPN technology has been proved to be the most effective and efficient method to bypass the strict censorship and restrictions of the Chinese government. With a VPN service, you will be able to use Gmail again while you are in China. ExpressVPN $6.67/Month (Save 49%) is stable and super fast with high ratings that still works in China.

Kindly Reminder: If you have any questions regarding how to pick up a VPN to access Gmail in China, please live chat with our online expert for instant help.

Published by Tony Shepherd & last updated on February 11, 2020 5:00 pm