Infected with Decrypt Protect Virus and all my files, Pictures, excels or words have been converted to HTML extension. My computer caught a horrible virus last night that totally locked my desktop. I cannot access my files or run any program on the PC. All I can see on the screen was a warning with the title called Online Security. And on the left side, it said something like MBL Advisory and also showed me Decrypt Protect on the top. I believed it was a virus because it required me to pay a fine of 300$ to unlock computer. I have managed to unlock my computer in safe mode. However, I found that all of my files are encrypted including documents, videos, images, etc. How do I unlock my computer and decrypt all the files?

Why Your Files Are Encrypted By Decrypt Protect Virus? How Does This Virus Work?
Decrypt Protect Virus (also called Online Security Virus/MBL Advisory Virus) is a ransomware computer infection designed to block your computer and encrypt your files with a HTML file, making victims not able to access their desktop and files. Users may get this virus installed by clicking malicious code or distribute unsafe advertising pop-ups, visiting pornographic website or downloading attachment from spam emails. As soon as it is downloaded, victims will see the computer locked immediately. After that, they will get message like:
You have 48 hours left to enter your payment.
You have lost control over your computer. Your system and all your files has been blocked and encrypted because you were spreading Malware (viruses, Trojans, worms).
You are breaking numerous International and USA laws.
Obviously, this warning is fabricated. This Decrypt Protect virus will configure itself to start automatically by modifying your registry entries. Thus, every time you log in Windows, you will see a warning which states that your data and computer will be inaccessible unless you pay a fine of $300 within 48 hours by using the Moneypak card. It further warns that if you wait longer than 48 hours, local authorities and secret service will be contacted, and most likely it will result in your arrest. This ransomware works as similar as the most popular one called FBI Virus. But it is more aggressive as it can encrypt all your files stored with the extension of txt, doc, xml, dat, docx, pst, .xls in your computer and rename them as a HTML file which means you have no chance to access your files any more. To threaten unwary users further, it even displays your IP address and poses to be a serious case by giving you the order number and counting down the tracking time.

Although everything seems to be true, you should know Decrypt Protect virus is a scam designed to rip you off. Nowadays, there are many Ransomware like this one spreading over the Internet and attacking computer users all around the world. Criminals behind this virus request users to pay a fine of $100 to $450 in order to unlock their computers. That sounds crazy but it did really trick many innocent users. Hackers try their best to earn as much money as they can and they has distributed the virus through different network channel. One must be very upset and hopeless if he or she gets this virus installed because it is difficult to get rid of the virus as it is able to escape from all the antivirus programs.
Decrypt Protect virus displays a fake warning to scare innocent users and demands that a $300 fine be paid in the form of a Greendot MoneyPak prepaid card. Thus, no one can trace where did the money go after the victims have been fooled and paid for the hoax. In fact, computer users should realize that no government will punish computer users and collect money by using this way with an ignominious method. The hackers just want to steal money from innocent users. For no reason should you pay for the ransom. And it is suggested users  use the steps below to regain access to your data and computer.
To save your computer and decrypt your files from Decrypt Protect Virus MBLPCBlock.In, Live Chat with YooSecurity Expert Now. You can follow the manual removal guide below to get your problem fixed. (For advanced computer users)


Screenshot of Decrypt Protect Virus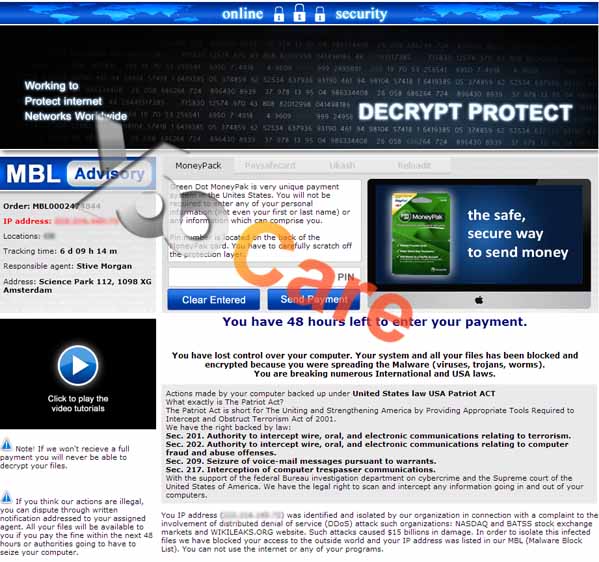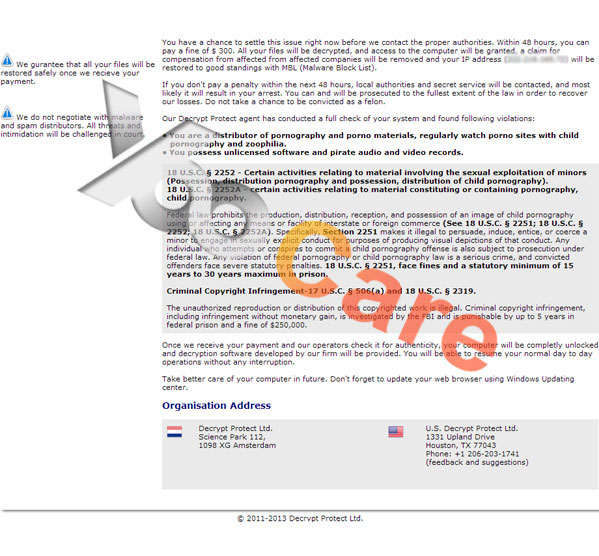 Infected Symptoms of Decrypt Protect Virus Are Listed As Follow:
1. It is categorized as a Ransomware that demands the victim to pay a fine of $300 within 48 hours in order to access their computers and files.
2. It could steal your login names, passwords, valuable personal documents, identity data and other user sensitive information if you keep this virus in your computer for a long time.
3. It is able to lock your computer screen and encrypt all your files by renaming them as HTML files. Each time you attempt to access your files, you will be redirected to http:mblpcblock.in/index.php or xblblock.com.
4. It injects a malicious code to your computer as soon as it is arrived so that your computer will be compromised with much more viruses including Trojan, Worm and Rogue Program etc.
How Can Decrypt Protect Malware Attack Computer Even If I Have Antivirus Program Protected?
Most ransomware parasites get installed by other threats like worms or Trojans. They get into the system without user knowledge and consent and affect everyone who uses a compromised computer. Even if your computer is under the protection of antivirus programs, but it doesn't mean it is safe enough. Anti-virus can prevent most of viruses, but sometimes it is not able to prevent those very smart ones. Like this one called Decrypt Protect Virus, it disables your security tools first and invades your computer secretly, then it asks users to pay a full fine money to decrypt their files and it also claims that they only have 48 hours to enter the payment. As a matter of fact, paying the fine will not help you remove Decrypt Protect Virus because it is a hoax. Once you did that, the only result you will get is that computer is still locked and all of your files are still encrypted as well.
Best Way to Remove Decrypt Protect MBLPCBlock.In Virus Efficiently
Since the Decrypt Protect Virus $300 Greendot Moneypak Scam places itself into the PC system and totally blocks your computer. Removing the virus manually is always the best option as you can't do anything at the moment. YooCare/YooSecurity provides the most professional online PC service. YooCare experts can plan out a solution to access your computer in safe mode with networking at first. When it's possible to do that, their experts will do as follows:
Before all you people who are going to get in safe mode with networking or safe mode with command prompt, you need to keep hitting F8 key, where is the key?

Step A: Restart computer in safe mode with networking. To do this, just need to press F8 key constantly before the system is started like this: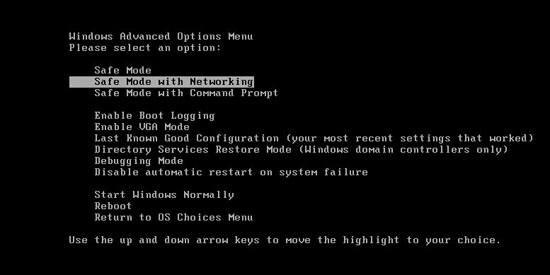 Step B: Press Ctrl+Alt+Del keys to open the Task manager to stop the progress of Decrypt Protect Virus. Because the name will be changed fast, it will be show with different name.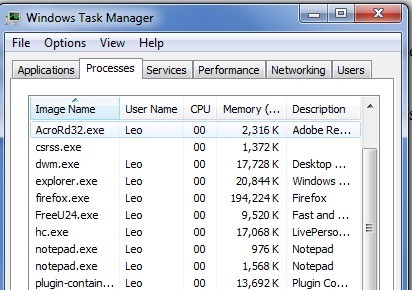 Step C: Delete all the files related to Decrypt Protect Malware.
Go to
%Temp%\random
%appdata%\random
%StartupFolder%\random.lnk
Step D: Delete registry entries of Decrypt Protect Virus scam created in computer system.
HKEY_CURRENT_USER\Software\Microsoft\Windows\CurrentVersion\Run "[\].exe"
HKEY_CURRENT_USER\Software\Microsoft\Windows\CurrentVersion\Settings "net
HKEY_LOCAL_MACHINE\SOFTWARE\Microsoft\Windows NT\CurrentVersion\Winlogon\Shell ""
The Decrypt Protect Virus can really destroy the computer system by blocking you from access desktop and files. You should ignore the fake warning instead of giving money to the cyber criminals.The hackers have just one goal with this virus, and that is to infect as much more computers as possible in an attempt to get a large percentage to send them the money. This virus alone is responsible for scamming millions of dollars from unsuspecting PC users that fall for the scam each year.
Video Guide to Remove The Virus And Decrypt Your Files
Note:
Decrypt Protect Virus can infect one's computer using found security vulnerabilities through malicious websites, infected email messages, drive-by downloads etc. It's a scam which is developed by Cyber criminals who hopes that unsuspecting PC users will pay the non existent fine. When it is downloaded, it will suddenly pop up on the screen and block you from accessing the computer completely. More than that, it begins its attack by locking all your files. For example, you will find that JPG and MP3 all over the infected computer system are corrupted as soon as you can access your desktop, and their contents have an HTML re-director in their header to open the ransom web page once more. The deceptive message requests users to pay a ransom of $300 USD if they want to get their files and computer back to normal. But once the payment is done, victims will realize it is a scam because paying the fine cannot change anything. They just lose the money and computer is still in danger. Therefore, if you computer is already infected with this virus, you should use the provided removal guide and eliminate it from your PC as soon as possible.
Special tips: Spending a lot of time fixing your computer with no success? Don't want to get things worse, please contact PC experts now to unlock your computer and save your files from Decrypt Protect Virus safely and completely.

Published by Tony Shepherd & last updated on May 23, 2013 5:24 pm