My computer is blocked by the Central Security Service Virus screen. It says I have violated the law of the United States of America. I must pay a 300$ fine to get my PC unlocked. Is Central Security Service block a real thing or a scam? I haven't done anything against the law online or watched child porn. How do I unlock computer screen from the pop-up Central Security Service 300$ scam virus?

Central Security Service Virus Locked PC for 300$ Fine – How to Unlock?
The Central Security Service Virus is categorized as a computer ransomware taking advantage of frames of authorities (National Security Agency, Central Security Service) of the United States of America to scare computer users who have gotten a block notice from this ransomware to pay a fine of $300 via MoneyPak so as to benefit cyber criminals. This newly released variant belongs to the MoneyPak scam virus group which has already become a major threat to PC users all around the world, especially within the areas of the United States, Canada, Australia, New Zealand, United Kingdom, France, Belgium and a lot of other countries. With the ability to spread over different servers on the Internet, Central Security Service ransomware can also attack computers from outside of its target zone. If you are currently having this pop up block on your computer screen, please aware that it's not distributed by the real police or government. Instead, it's actually sponsored by cyber criminals trying to extort as much money as possible from innocent victims. When computer is blocked by the Central Security Service virus, do not submit the 300$ fine but try to remove the ransomware from the computer to unlock your PC.

Computers with Windows OS (Windows 7, Windows 8, Windows XP and Windows Vista) are believed to be the major targets of this Central Security Service 300$ MoneyPak scam virus. But according to recent studies, this type of computer virus is reaching out to Mac machines as well. Macbook pro users can also be blocked by the Central Security Service virus pop up asking for $300 fine. But no matter which version you are getting blocked with, do not panic and fall for this huge cyber scam. Once the 300$ fine is submitted, there's no way to get it back!
When computer is locked by this National Security Agency Virus Central Security Service ransomware, you will be completely blocked out of the machine and are accused of violating the law of the United States because of some of your cyber activities. The ransomware can set its process as one of the startups of the system and instantly launch the Central Security Service virus block page once the infected computer is turned on. You will read that All activities of this computer has been recorded. All your files are encrypted. Don't try to unlock your computer! It even contains your IP, location, Windows OS, ISP and other concrete information to convince you that this block page is from legal resource. This group of victims will be more willing to pay the fine once they are convinced. However, paying 300$ fine via moneypak will not help you unlock PC from Central Security Service ransomware. By saying the amount will be sent to the account of the police or State, it's actually sending the money to the account of hackers.
Therefore, to unlock PC from Central Security Service Virus page, manual removal is a suggested path to go through. You can contact YooCare/YooSecurity for help now if you are not qualified with lots of computer knowledge:


National Security Agency Central Security Service Ransomware Screenshot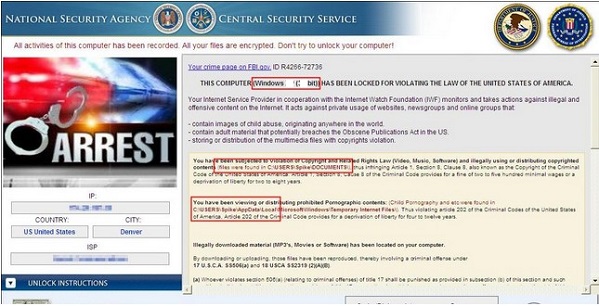 What will happen if the 300$ fine is failed to submit:
Victims of this ransomware are always worried that further criminal cases would happen to them if the fine is failed to enter in time. When realizing it's a virus, you don't need to believe anything this ransomware says. Paying 300$ fine via moneypak will not help you unlock your computer; the screen will just remain locked up with the Central Security Service block page. No further criminal cases will be automatically started against you if you refuse to pay. The virus is bluffing and trying to get as many victims to pay the fine as possible.
Central Security Service Virus is spread online:
Reasons that your computer is locked up by this fake Central Security Service ransomware do not match with those listed on the block page. As a matter of fact, this block screen is due to some of your online activities including downloading unfriendly freeware, spam ware and surfing through suspicious websites. These resources can be used to bundle with the ransomware and help it sneak into vulnerable computers when users do not behave accordingly online. Being able to escape from many antivirus protections, it can be installed on computers without consent.
A similar version – National Security Agency virus asking 300$ moneypak fine: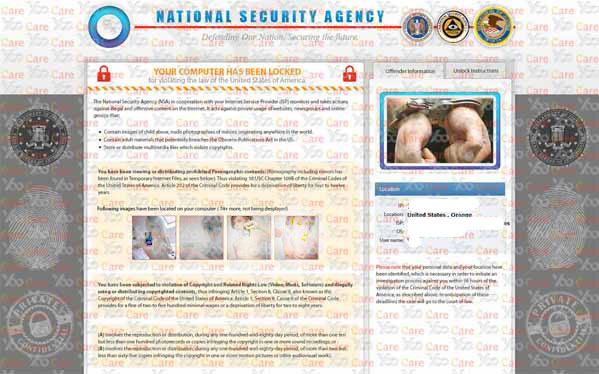 Manual Guides to Unlock PC from Central Security Service Ransomware
Under most circumstances, it's impossible for users to access their computers when PCs are completely blocked. Hence, to unlock PC from this unwanted Central Security Service virus, manual removal instructions are given here. Expertise will be required during the process because files and registry values can be renamed by the virus differently on different computers:
Step 1: Try to unplug the Internet cable then restart your computer normally. After you can see the desktop, plug in the cable again. If the virus doesn't pop up, you can continue from step 3. (If it's wireless connection, turn off/on instead of plugging in/out the hardwire cable)
Step 2: Restart your computer in safe mode with networking. To do this, please keep pressing F8 key before windows launches until you get to this screen shown as below: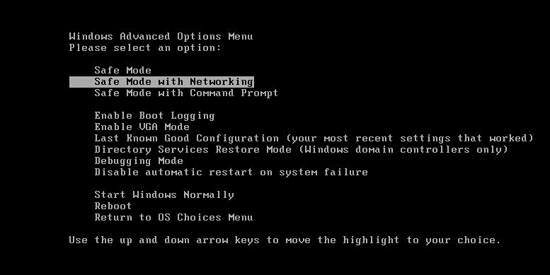 Step 3: Press Ctrl+Alt+Del keys to open the Task manager to stop the progress of Central Security Service Virus. Names of process will be displayed differently with random letters: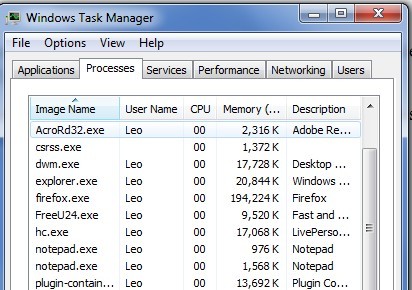 Step 4: Delete all the files related to Central Security Service MoneyPak virus scam:
Log in to profile in which you are getting the ransomware
Go to my computer
Then press ALT button once
Go to tools on menu bar
Then select Folder options…
Click on view tab
Select Show hidden files, folders, and drives
Click OK button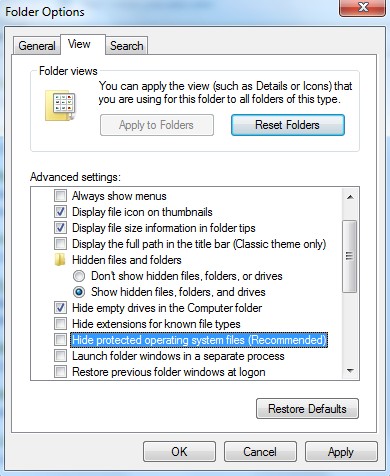 Click on Start button
Enter: regedit in Run box to open Registry Editor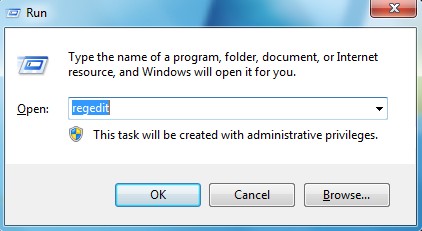 Go to C:\Users\profile name here\AppData\
HKCU\Software\Microsoft\Windows\CurrentVersion\Run
Video Guide to Remove Central Security Service Scam Malware
In Conclusion: The Central Security Service Virus block is not a real thing distributed by the police or State. It's indeed a computer ransomware released by cyber criminals to lock computers and require 300$ fine from users to help them benefit. Even though the block message looks real and legit and has signs of the National Security Agency and Central Security Service, real police or government won't send such messages to block computers and request a fine on the Internet. It is absolutely a scam virus! If you are getting blocked by this Central Security Service 300$ Moneypak virus, do not believe anything it says but should try to remove this ransomware from computer as soon as possible. While antivirus programs are mostly failed to remove the virus, manual removal process is suggested as an efficient way to unblock PC from Central Security Service ransomware. By manually accessing different locations on the machine, identifying and deleting virus associating files, a complete unlock is easier to accomplish.
Suggestions: Have spent hours on the virus removal? Cannot unlock PC from the Central Security Service pop up? To avoid further chaos, please contact YooCare/YooSecurity experts 24/7 online in time for instant help:


Published by Tony Shepherd & last updated on November 8, 2013 4:33 am