Is your computer locked by National Security Agency Virus claiming that you should pay $300 as the fine for your illegal activities via the Internet? Is that full-screen locking computer alert message really from the National Security Agency or only a ransomware which is trying to defraud people into paying money? Are you afraid of that you will be arrested if you don't pay the money in 72 hours as it requires? Are you scared to death that you even can't fall into asleep now because you are worrying that you have got involved in some lawsuits? Do you urgently want to know how to unlock your computer from this scam virus so that you can access computer to use it again? How can you pass over the locking page and unlock your computer from NSA scam virus? If your PC locked by internet scam national security agency, how to fix? Here is a good post for you to get some help:
How to Unlock Computer From National Security Agency Virus – Is National Security Agency Virus Lock Computer Alert Legitimate?
National Security Agency Virus, as a newly discovered typical ransomware or scam malware, is one variation of NSA Virus which has been commonly infecting all PC users over the world especially in United States. Basically speaking, it has nothing to do with the real department National Security Agency. This locking computer virus has been created by some elite criminals who were well trained in IT field in the name of some national sectors such as FBI in USA, Internet Crime Complaint Center, Royal Canadian Mounted Police in Canada to threaten people into paying money. In this way, they can make huge benefit from innocent people who lack of vigilance. Often, those victims are not computer savvy that they don't have much knowledge about cyber crime. They can be easily cheated since the National Security Agency Virus looks so real. Not long time ago, there was another similar ransomware-NSA virus which claimed they were the NSA scourging people all over the world. Some authoritative media have already reported this scam malware and appeal to people to be on alert and don't be fooled by it. In this case, the hacker changed the appearance so that it won't be wised up. Here is a humble screenshot of the National Security Agency Virus:

How Does National Security Agency Ransomware Lock Computer to Swindle for Money?
Many people would not understand that how National Security Agency Virus can lock a computer. The principle is quite simple. Firstly, the cyber criminals designed a mini programs that can be compressed in even less than one mega byte. So this tinny program can be placed on any web sites via the Internet. Often, it will be placed on some malicious web sites such as some strange advertisement web pages or porn sites. When people visit those web sites, they would have a chance to get the scam virus infection. As long as it accessed your computer, it will distort some of the operating system programs or settings so that some functions would become invalid. It just need to add some small files in the the Startup, the locking message can pop up before you see the desktop of your computer. And at the same time, it will disable some functions of some combination keys so that even if you press them, nothing can be opened including the Task Manager.
National Security Agency Virus has a very compellent interface. It even lists several rules from the constitution or some other laws in details. Those righteous words make people fear. Generally, it will accuse that you have watched or spread pornography online. Or it may declare that you have downloaded something through the Internet that infringe copyright. Such activities have rebelled against laws and regulations. For absolution, you have to pay money (usually, 300 dollars) as the fine. The scary warning also issues an ultimatum that you have 72 hours to pay the penalty. At the top of the National Security Agency Virus that lock computer with full-screen message, some forged or copied emblems of National Security Agency and two other departments would be printed there. This can make more people believe that it's really.  At the center, it will attach several pornographic pictures telling you that those pictures are what you viewed or spread before. You would believe that because some of them are really what you viewed. However, this is just because the virus can control your webcam taking screenshot while you are watch porn videos. So don't believe that is the real National Security Agency. On the right side, their is a picture showing that two hands are cuffed up. This is to make you believe that if you don't pay, you will finally be arrested and jailed. It's really ridiculous and hateful. Under  the picture, you can enter your card code to finish the payment. And this is the only thing you can do after you get the National Security Agency Virus infection. Don't enter the code to finish the payment. If you did, it's too late to regret! Many people would rather believe that the National Security Agency Virus is real because they really watched porn videos online. However, even if you did that, the real National Security Agency department won't send you such message via the Internet. They would never take such measures to punish you, not via the Internet, not in the way! The first thing your should do after you get this virus ransomware is relax and try to remove it from your computer.
Should I Pay 300$ to Unlock My Computer from National Security Agency Scam?-Will Your Computer Really Be unlocked if You paid the Required Money?
Of course the answer is no. Many people who believed that National Security Agency Virus is really from the government paid the money via moneypak or credit card. However, 72 hours later, their computers were still locked and they just lost their money. There is still one other case that the cunning criminals would unlock your computer for the moment if you pay the money. However, they didn't clean out all the files of the National Security Agency Scam Virus. So after not a long time, they will lock the victims' computer again, and this time, they will ask for even more money. You can never satisfy their appetites. So don't compromise to the criminals. This can only lead to their boundless avarice! Don't waste your money on this ransomware. If you can't get rid of the virus, the best way is to contact an expert to remove the virus for you. This is the real solution that can save your money. Don't leave the scam virus into your computer for a long time. National Security Agency Virus infection can place your IP address in unsafe situation. Before it brings you more harm and damage your computer, get an effective solution in time!
Manually Remove National Security Agency Virus to Unlock Your Computer
Tips: Before you start to remove National Security Agency ransomware, you should be aware that the whole process includes setting files or folders' view, removing all the files related to the virus, deleting risky registry files and repair registry files, re-set some basic configurations of the whole operating system to improve the security level. The real difficult part is to identify the files of the virus since the files would be randomly named. Any mistake may cause errors or data loss. This requires complicated knowledge in IT filed. If you are not confident, contacting an expert for help to remove National Security Agency Virus is the best choice.
Step1:Now that your computer is completely locked, you will need to start your infected computer in safe mode before start the removal work. Press the power button to start your computer, at the same time, keep pressing F8 key until your see safe mode options, then use the arrow keys to highlight "Safe mode with networking" like this: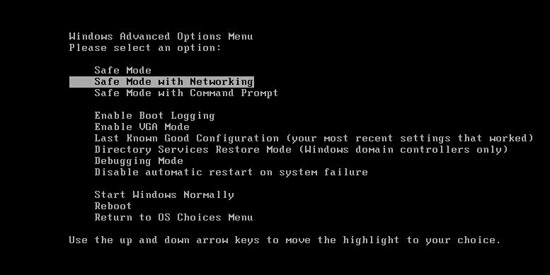 If your computer operating system is Windows 8, please click here to get the instructions to start your computer in safe mode.
Step2:Press Ctrl+Shift+Esc keys at the same time to open the Task Manager. And find some strange processes that associating the National Security Agency malware. Since the virus can change its files' names constantly, the processes may be randomly named as well.

Step3:The Operating System of your computer will hide some folders or files as its default settings. In order to find out all the files of National Security Agency Virus, you will need to do some basic steps to show the hidden files. Open Control Panel from Start menu. Go to Folder Options and under View tab, select Show hidden files and folders and non-select Hide protected operating system files (Recommended) then click OK: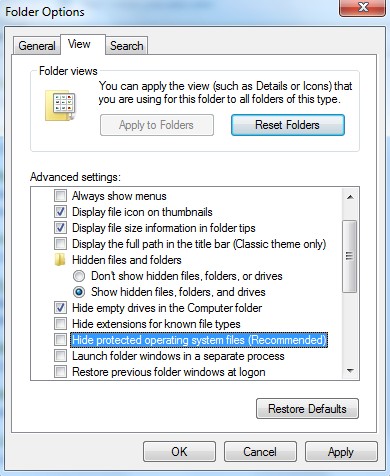 Step4: After you removed all the files of National Security Agency Virus, you will still need to remove or modify the related registry files, otherwise, the removed files will be generated automatically later again. To do this, you need to click Start menu, then in the search bar, type regedit and press Enter key, then you will open the Registry Editor program: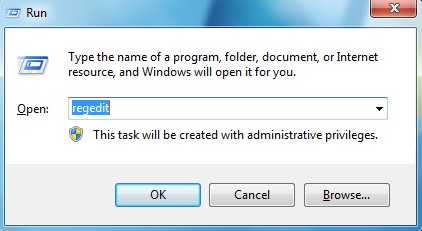 Step5: Clean the suspicious registry files of the National Security Agency Virus. To do this, you will need to identify them with some skills, usually, they will be hidden in specific route as this: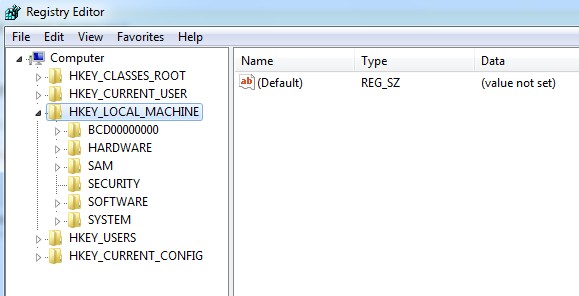 KEY_LOCAL_MACHINE/SOFTWARE/MICROSOFT/WINDOWS NT/(randomly named)
KEY_CURRENT_USER/SOFTWARE/MICROSOFT/WINDOWS NT/(randomly named)
Step6: Remove all the files of the RehabMatters.com Popups. The files need to be identified according to the registry files you just modified or deleted.
Video Guide to Remove National Security Agency Scam Virus (Lock Computer Ransomware) From Registry Editor
Above all: Don't believe this National Security Agency Virus which just plays a small trick to scam PC users so that the hackers can make huge benefit from this. Some relevant departments have already publish the news to remind people that this is a scam virus. However, they can only tell you that it's a virus but can't help you remove it. So the most urgent affair is to remove this National Security Agency Virus which can lock your computer with full-screen alert message as soon as possible. Unfortunately, at present, no such perfect anti-virus can remove this virus completely. This virus can escape from anti-virus scanning and change files' name constantly. So automatic removal tools can't get rid of it. It's worth mentioning that some unknown software may cause operating system errors. Don't consider those free software to take a chance. Some of them indeed are viruses as well. You can follow the steps above to remove the virus. But remember that all the files of the virus would be named randomly. Different computers may have different conditions. If you don't feel confident to remove this National Security Agency Virus Scam, PC professional service is your best choice.
Anyhow, a professional expert such as YooCare/YooSecurity PC Online Service can easily remove the National Security Agency Virus to unlock your computer and make you at ease.

Published by Tony Shepherd & last updated on October 31, 2013 1:48 pm