When it comes to virtual private networks, you might have heard of VyprVPN, which is a user-friendly VPN developed by the internet privacy company Golden Frog GmbH in 2009. How good is VyprVPN? Is it safe? How much does it cost? Does it work with Netflix? Why over 2 million customers worldwide choose VyprVPN? You are going to get answers in this comprehensive VyprVPN review. Just take some time to read the review before making a purchase.
VyprVPN Overview: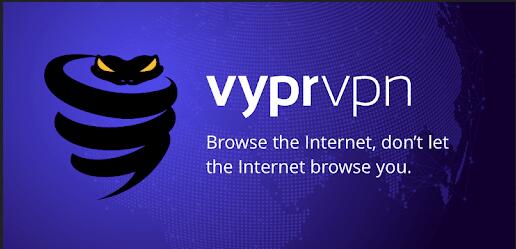 VyprVPN is one of the most trusted VPNs on the market that owned by a company called Golden Frog. It is a Swiss-based VPN. It's known that Switzerland is a country that has famously strong privacy laws, and is not subject to EU legislation and doesn't belong to 5 eyes or 14 eyes surveillance, so the company will not be required to collect any personally identifiable information of their users on their networks. On the other hand, VyprVPN owns and manages their VPN server network without relying on third-parties. They have 100% control over all of the hardware, the code, and the network their platform runs on. Nothing can be stored on their VPN server. Golden Frog VyprVPN also provides its own DNS servers called VyprDNS to protect users and help prevent DNS poisoning attacks. That's why VyprVPN can greatly boost your privacy and security and increase the level of protection for you.
VyprVPN is available for all the major platforms including Windows, Mac, Android, and iOS, as well as routers, and TVs. You can log on to as many as five different devices at the same time. With 700+ different server locations around the world, you can set your geo-location to over 70 countries for high-speed and unrestricted access to your favorite sites. In addition, VyprVPN allows you to conceal your browsing habits from your Internet Service Provider or hackers, protects yourself from snooping on any public Wi-Fi hotspots, and skillfully keeps your data safe from third-parties. VyprVPN has a strict "no-log" policy that's been certified by independent audit. For security you not only get OpenVPN, L2TP/IPsec and PPTP but also a proprietary Chameleon protocol, which is specifically tailored to get you connected even in the most censored countries like China. This is coupled with a zero-knowledge DNS service so you can rest easy knowing you won't be tracked. VyprVPN even offers Kill Switch that prevents your connection from accidental exposure. It will automatically shut down your device's connection to the internet if the VPN service is disrupted in any way. Objectively speaking, VyprVPN is not a big VPN provider, but it is trusted, secure and can satisfy most users with its stable performance and advanced features. VyprVPN offers a 30-day money-back guarantee so you can try before you buy.
Pricing:
VyprVPN is offering 2 pricing tiers, one called VyprVPN and the other is VyprVPN Premium. And there are two ways to pay for your VyprVPN subscription; monthly or yearly payment plans. See the pricing details below:

If you decide to pay monthly, then the basic VyprVPN plan costs $9.95/month while the VyprVPN Premium is $12.95/month. This is an automatically recurring payment. You pay once every month until you decide to cancel from VyprVPN online Control Panel.

VyprVPN provides an exclusive 25% off for people who pay for their yearly plan. With the discount, the basic VyprVPN plan is as low as $3.75/mo first year ($45.00 for the first year and $60.00 each year after), and the VyprVPN Premium is $5.00/mo first year ($60.00 for the first year and $80.00 each year after). Compared to the basic plan, VyprVPN Premium allows you to connect 5 devices simultaneously (two more than the basic plan), and grants access to the custom Vypr Chameleon Protocol and VyprVPN Cloud. This is the most popular plan because you will have full access to their network, software, all protocols, and NAT firewall. You can easily circumvent sites and services that block VPNs.
Note: Payment is possible using Visa/Visa Debit, MasterCard/MasterCard Debit, American Express, Discover, PayPal, JCB and even ALIPAY (China's leading independent third-party payment platform). All of the plans include unlimited data usage and are covered with a 30-day money-back guarantee.

Features:
When you consider buying a VPN, its features are usually the first things you need to check. Good features ensure how safe you will be when using VyprVPN. Let's see whether VyprVPN has the features you are looking for:
Cross-Platform Compatible Apps
VPN cross-platform compatibility is more important than ever nowadays, when the average digital consumer owns around 3 connected devices. VyprVPN is compatible for desktop, mobile devices and Mac. It also can be used on TV or router. You can secure your Internet connection on any device you want.

Up to 5 Simultaneous Connections
Most of time, you may need to connect a VPN on more than one device, because you have your computer, your mobile phone, your tablet, your wife's devices and maybe some for your family. So, it is important to understand how many simultaneous connections that VyprVPN allows you to have before signing up. VyprVPN allows you three simultaneous connections for its basic plan and five simultaneous connections for the premium plan with Vypr Chameleon Protocol and VyprVPN Cloud added. The number of the simultaneous connections should satisfy the needs for most people and their family to use VyprVPN service on multiple devices at the same time.
700+ High-speed Servers across 70+ Locations
Since Golden Frog writes 100% of its VPN server software, manages its own network, and owns the hardware so the VPN can deliver the fastest VPN speeds in the world. Getting a subscription will give you access to more than 700 servers at over 70 global locations. Honestly, this is still a modest server network, because many of its competitors are known to offer substantially more. For example, NordVPN offers over 5100 servers in 59 countries, and ExpressVPN provides +3000 servers in more than 168 countries. However, don't be wowed by big server numbers. When it comes to VPN server options, choose those has plenty of servers near you.

Connection Per App Feature
The Connection Per App setting lets you select which apps you want to use with the VPN and which you want to leave on the regular internet connection, as well as select which apps will connect only if the VPN connection is on.
Secure VPN Protocols  (OpenVPN + Chameleon Protocol is ideal)
A VPN protocol determines exactly how your data routes between your computer and the VPN server. The common protocols include OpenVPN (one of the most secure protocol in the world), L2TP/IPSec, SSTP, IKEv2, PPTP. VyprVPN offers you all choices of these protocols, plus they even develop their own proprietary protocol that they claim is faster and more secure. VyprVPN calls theirs the "Chameleon Protocol" and makes it available for Windows, Mac, Android and your router. Using Chameleon Protocol can help defeat VPN blocking in China, Russia, India, Turkey, Iran and the Middle East.

Zero-knowledge DNS
Golden Frog devolop their own zero-knowledge VyprDNS service to increase user's privacy and defeat censorship across the world. The VyprDNS service hinders DNS filtering and other attempts to gain access to your online activities and private information.
No Log
VyprVPN owns and operates its server and network infrastructure without relying on hosting companies for servers or network services. This way they can better protect their user's privacy because they get 100% control of their infrastructure. On the other hand, VyprVPN is based in Switzerland, a country has some of the world's strongest privacy laws. Therefore, VyprVPN will NEVER track or record your internet activity, not to mention disclose your information to third parties.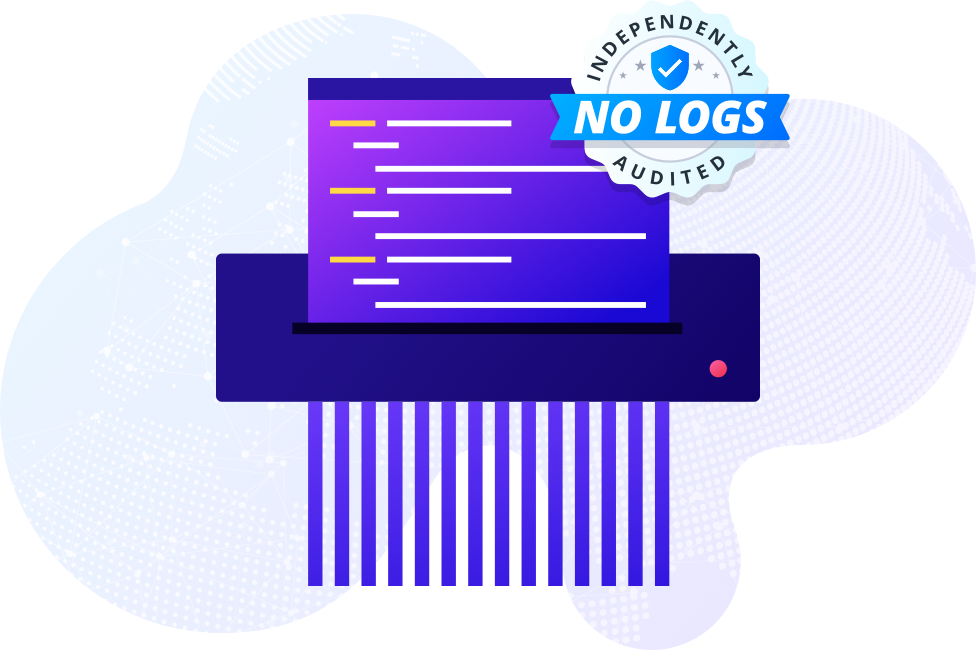 Kill Switch
The VPN kill switch is one of the most important features a consumer should look for when subscribing to a VPN service. It's good to see that VyprVPN includes a Kill Switch to enhance your security and protect your privacy. This feature is used to terminate the internet connection when the connection between your VPN and the server fails. It makes sure your IP Address isn't accidentally exposed in case of a dropped connection with the VPN server.
24/7 Customer Support
VyprVPN offers 24/7/365 support via live chat or email to keep their service running smoothly. Whether you get stuck while using their service, don't hesitate to contact them.
VyprVPN Speed
Is VyprVPN fast? For people who shopping for a VPN, high speed is always a top priority for them because no one wants to compromise speed. That's why many providers have laid claim to the title of the world's fastest VPN. VyprVPN pride themselves on offering fast, secure VPN service to all of their customers. They have over 200,000 IP addresses, server locations in over 70 global locations for people to choose from. VyprVPN promise they will never throttle or rate-limit connection because they own 100% of their VPN server infrastructure and manage global network. After the speed testing, we found the download and upload speed are very impressive if you choose EU servers which are highly optimized. However, the speeds of their U.S. servers are not good enough. Nevertheless, you won't notice much lag or high ping times when playing a game or streaming video. Just be sure to choose a server that is geographically close to you.
Is VyprVPN Safe?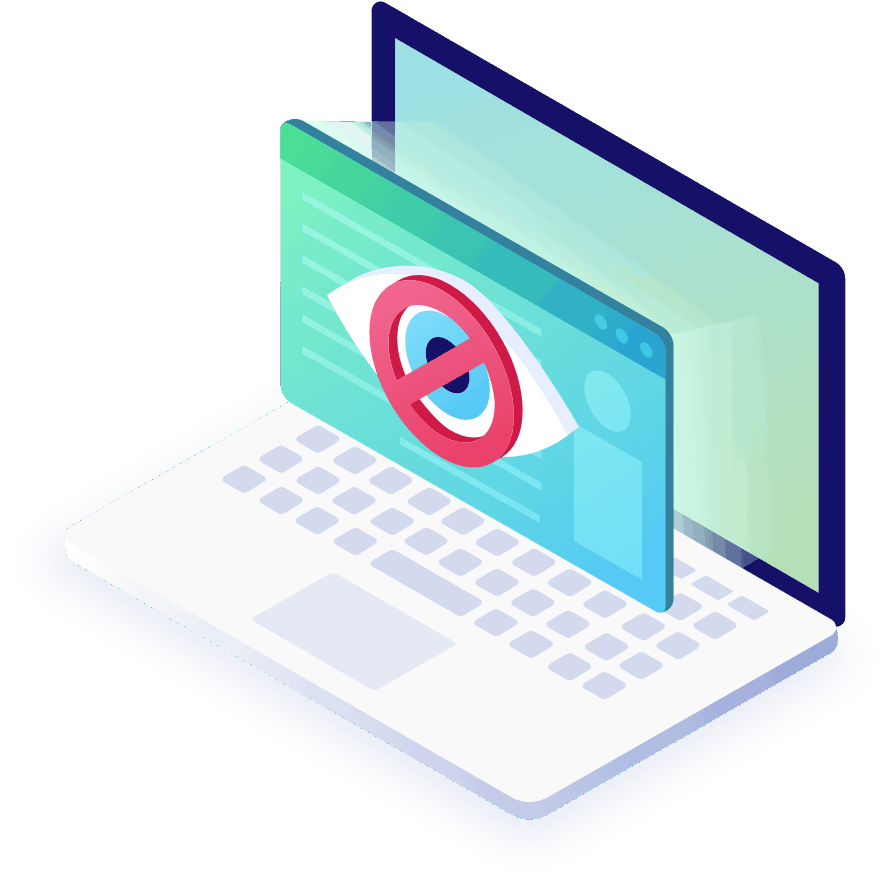 Yes. VyprVPN is located in Switzerland, which means no US or UK jurisdiction, no data protection or retention laws. In other words – freedom from surveillance. No Five Eyes, Nine Eyes, or Fourteen Eyes countries can (theoretically) touch it. On the other hand, VyprVPN has been publicly verified by an independent audit that it logs zero personally identifiable information and it owns every server and piece of hardware to make sure nobody else can access to their customers. VyprVPN takes your privacy and security seriously.
Does it Work with Netflix?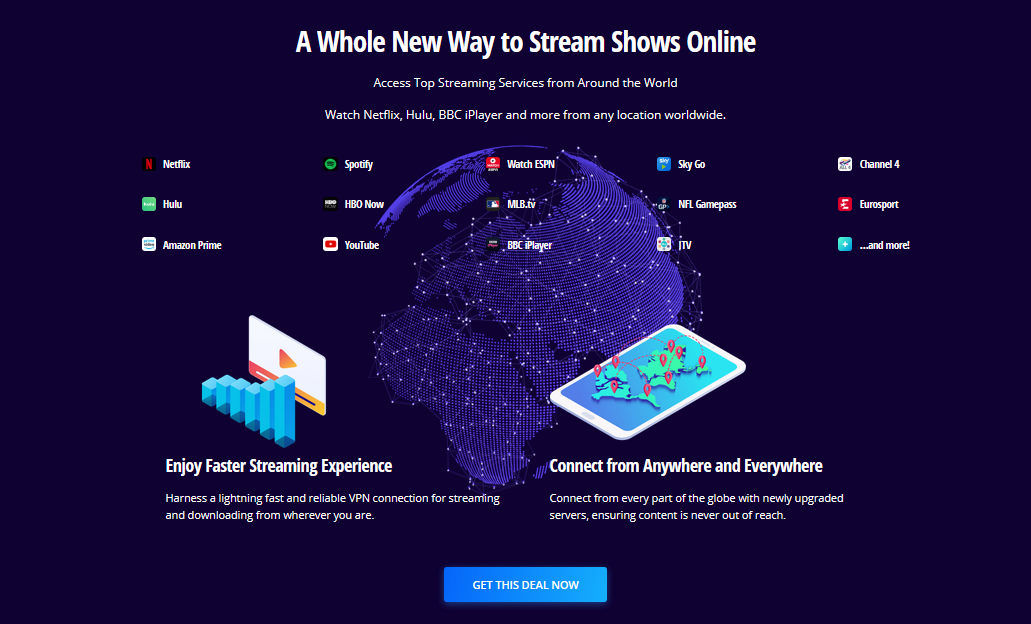 Yes, but it doesn't work all the time. VyprVPN claims that it unlocks Netflix US, UK, Canada, and Germany. During our tests, we were able to stream Netflix UK, Netflix Canada, Netflix Germany without any problems, but accessing Netflix US is still a challenge in most of time. You also can use VyprVPN to unblock other popular streaming and geographically restricted services, including BBC iPlayer, Hulu, Amazon Prime, HBO, Sky Go and more.
VyprVPN Pros & Cons
Here's a summary of what I liked and didn't like during my time with VyprVPN.
Pros:
Entirely self-owned and operated server network, including secure DNS (no third parties).
Good speeds throughout the server network.
Works in China and can bypass the strict firewalls that the Chinese government has established thanks to its own Chameleon protocol.
Based in Switzerland & Zero logs.
Feature-rich app, wide option of global server locations and responsive support.
Cons:
No anonymous payments.
Basic plan does not include Chameleon (obfuscation) protocol.
Top 10 + Best VPN Services Worldwide
View More Top 10 Best VPN Services Here »

Do I Recommend VyprVPN?
Yes. I do recommend VyprVPN, as long as you don't mind it doesn't offer the option to let you pay anonymously. VyprVPN is one of the best VPN tools that allows people to access unsecured website with 0% risk. It offers 700+ different server locations in more than 70 countries to make sure you have blazing fast speeds while using their service. You can install VyprVPN on multiple devices, across desktop, mobile, and even your router. The ease of use and simple setup makes it a great option for those who are less technical. On security side, VyprVPN's encryption methods and security are frankly top notch. You can choose your preferred level of encryption from OpenVPN, L2TP/IPsec, PPTP and Chameleon. All your internet connection are protected with secure AES 256-bit encryption. In addition, VyprVPN has their own servers, and it also develops a zero-knowledge VpyprDNS service. These increase privacy and are built into their VyprVPN service. VyprVPN offers the true security that concern people need to have. Price is affordable and the around-the-clock support is another major bonus. So, if you're looking for an easy-to-use VPN that lets you enjoy a safe browsing, it's worth a try. After all, if you don't like it, you can always make use of the 30-day money-back guarantee.

Published by Tony Shepherd & last updated on November 27, 2020 6:55 am