Please help! My entire files has been locked on my computer, I can't open them even though try many times. It pops up a window and told me buy a Bitcoins to unlock my files, and the price is about 500 USD! It is so expensive for me, I don't have much money. I was very upset because those files are very important for my work. What can I do? I just wonder if you can help me fix the problem.
Brief Introduction of PowerLocky Virus:
PowerLocky Virus is a kind of deceptive ransomware. It can invade your computer without your consent. Once the PowerLocky virus enters the computer, it locks personal files immediately, including Word, Excel, PDF, pictures, video, and other types of files, it will stop you to access these files. This is terrible if you can't open the file on the computer, which means you will lose a lot of important data if you can't solve this problem. When PowerLocky virus encrypted file is completed, it will create a file named _help_instructions.html on the desktop, and then notify the user about the situation and what they need to do to open the file. If you want to restore the damage data, PowerLocky virus will require you to pay a ransom of 500 dollars. It says only if you've actually sent the Bitcoins. Upon manual verification of the transaction you will receive the decrypted though email within 12 hours. All of your files/data will then be unlocked and decrypted automatically, and then let you input your BTC – address, Identification ID and Email. But is it really the only way to ever regain access to your files again? Don't be fooled! You won't get anything in return after payment. There is no guarantee that hackers will return data if you remittance payment. Because hackers are always trying to get profit from the sufferer, such evil people don't keep good faith. In some cases, these hackers just cheating sufferer pay a fine, but never unlock files for them. In worse case, when you pay by PowerLocky shown you on the way, you also give an opportunity for hackers to get your bank account. Therefore, pay for ransom is not recommended.
Warm prompt: Processing manual removal is supposed to have a certain level of computer literacy. If you are not sure how to start and are afraid of making any critical mistakes damaging the computer system, please live chat with YooCare/YooSecurity PC professional online service now.

The screen of PowerLocky Virus:
Once PowerLocky virus infects your files, there are good and bad news: The bad news is -this is classified as a ransomware by cyber threats. It means that the only way could restore files is to find the decryption key. Pay a ransom should not be seen as a choice. The good news is- you can delete PowerLocky manually. Regarding the anti-virus software, there is not a perfect anti-virus program can solve everything because many viruses are created each day and it takes time for anti-virus software to make solutions for the latest viruses. We recommend that you don't visit of unknown origin site, and use of unknown origin software (many pirated or crack software is carry Trojans, it needs your experience to distinguish that), if you did it. Trojans, viruses will not easily into your computer.
About PowerLocky Virus Removal:
First, we don't suggest you carry out the System restore. It is not a wise choice to remove the Trojan program. System restore will back up the Trojan program. Because windows ban external programs, including antivirus program and modify the system restore. Therefore, anti-virus program or tool can't delete the threat folder in the System Restore. In this way, the system restore could restore the infected file to computer, even if you have removed all other location infected files. And here is the step-by-step removal guide for all computer users.
Step 1: As your computer restarts but before Windows launches, tap "F8" key constantly. Then choose "Safe mode with Networking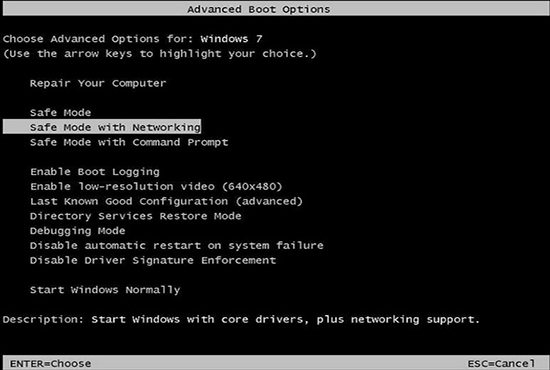 Step 2: Press the Ctrl+Alt+Delete keys at the same time, and then click Star Task Manager. One-click "Processes" tab on top, then find relevant process and click "end process".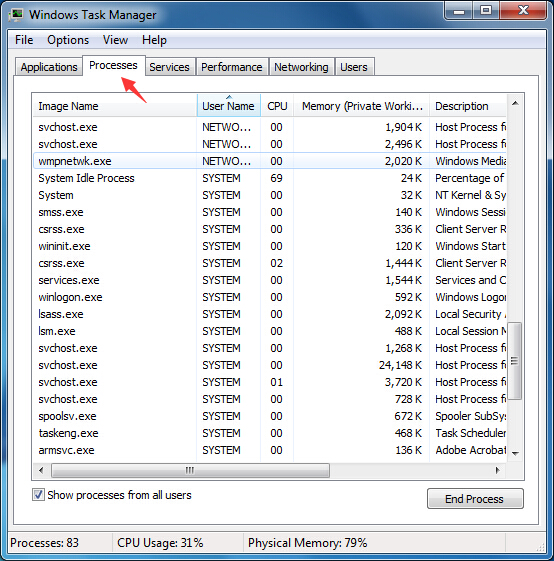 Step 3: Double-click "my computer", then click "Organize button". Click folder and search options. Click "View" button. And choose Show hidden files, folders and drives .then click "OK".
<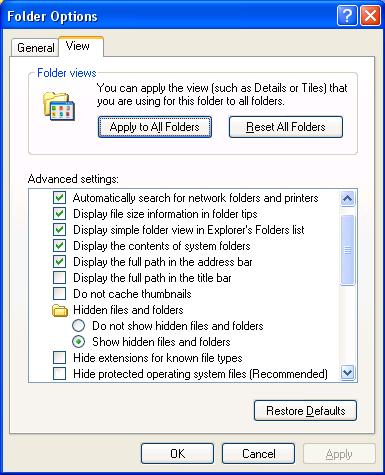 Step 4: Click "Start" button, then click "Control Panel". Click "Uninstall a program" (on the Programs section), select the suspicious program and uninstall it.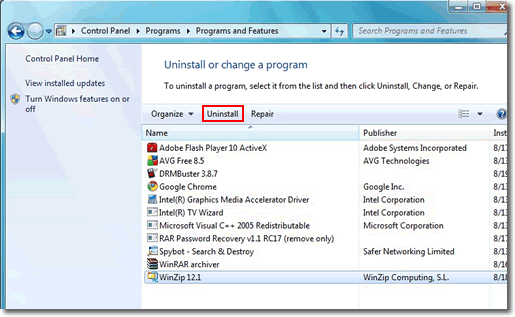 Step 5: Open Registry by Typing in the Run box and Hit Enter Key.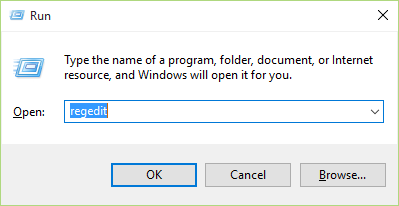 Step 6: Look for the program and uninstall. There are different ways to delete the program manually. If you haven't sufficient expertise in dealing with program files. Please Contact YooSecurity 24/7 Online Experts for help.
Conclusiom:
PowerLocky Virus is good at camouflage itself in many ways. Once the virus operation, and connected to the control side by hackers, they will be get most operating permissions on your computer, such as adding password to the computer, browse, move, copy, and delete files, modify the registry, change the computer configuration, etc. It can damage your firewall, avoid anti-virus software raid, and holed up in a place where you don't know, let you hard to delete it. In addition, treat carefully the emails which are seemingly sent from governmental institutions or customs. Fake emails often contain spelling or grammar mistakes. If you detect this infected or its related threats on your computer, you should remove it as early as you can. It needs and only can be removed manually so that it is completely kicked off from your computer.
Note: If you still can't remove the PowerLocky Virus . And to avoid the wrong operation and in order to protect your computer. Contact online experts for help now!

Published by Tony Shepherd & last updated on September 13, 2016 6:43 am