Do you get confused by the numberless VPN services on the market? Actually, it is not an easy job to select the right one to fit your needs. Some VPNs focus on security and privacy. Some VPNs put more efforts on number of server locations and connection speed. Some of them focus on anti-censorship. You should learn about the service more before you purchase it to ensure you make the right decision. Our team have tested lots of famous VPN services and recorded real test results. To help you make the right decision, we show VPN reviews based on real test results on our website. SaferVPN is one of the most popular services. It is featured for the fast speed and ease of use. Is SaferVPN secure? Is it good at bypassing geo-restriction? Does SaferVPN work with Netflix? You will get the answers in this SaferVPN review.
What is SaferVPN?
SaferVPN is an Israel-based VPN provider, delivering awesome solution to help users use the Internet privately and securely. It provides bank-level 256-bit encryption to safeguard your online sessions and sensitive information against cybercrime. The automatic WiFi security feature enables users stay safe over public WiFi. This VPN offers worldwide server locations and IP address to allow users to be anonymous on the Internet, helping users take back privacy. It has zero traffic log policy and stops ISPs from selling your details to third parties. SaferVPN allows unlimited speed, unlimited bandwidth and unlimited server switches, so you can stream videos, download folders and browse the webs privately at amazing speed. It allows torrenting on limited server. Its smart servers assist users to overcome geo-restriction and bypass government censorship so as to access the Internet without limit from anywhere. The provider offers easy-to-use apps for every device and allows five simultaneous connections with one single account. If you meet any problem when using the service, you can contact the 24/7 customer support for instant help. It is affordable yet solid VPN service. It starts from $2.50 USD per month. Besides, it is a risk-free service with the 30-day money back guarantee. You can request a refund if you are not satisfied with it.


Pricing & Promotion
This company offers SaferVPN for personal use and Perimeter 81 for business use. SaferVPN is widely used across the world. For personal use, there is only one package. Users only need to choose the billing cycle they want. It offers 1-month plan at $12.95 USD, 1-year plan at $65.88 USD, 2-year plan at $78.96 USD and 3-year plan at $89.99 USD. The 1-year plan is 58% off and 2-year plan is 75% off. The 3-year plan comes with the biggest discount which is 81% off. It is only $2.50 USD per month during this promotion. SaferVPN offers robust VPN package at friendly price. To let you start with the service with taking a risk, it offers a 24-hour free trial and 30-day money back guarantee. It only requires your email address to activate your free trial. You also can select a plan you like to sign up. If you think it is not the service you want, you can request a refund within 30 days of the purchase. The provider offers multiple payment options including credit cards, PayPal, Bitcoin, and others. Credit card and PayPal payments are popular in most countries. Users who would like to make payment anonymously can sign up with Bitcoin. At this time, you can save 81% on SaferVPN order.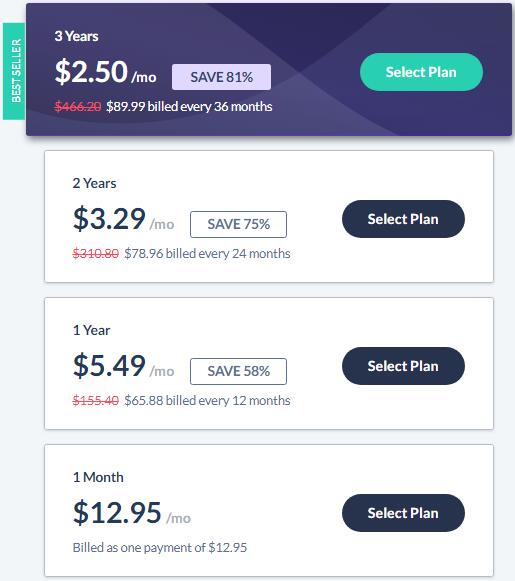 Superior Bank-Level VPN Security
When you use insecure network or public WiFi hotspot, your sensitive information may be exposed. Hackers make use of advanced technologies to intercept your online session and grab precious information like financial detail, business detail and personal accounts & passwords. If you need to use sensitive information frequently on the Internet, you should consider using SaferVPN to secure your online traffic. This VPN uses superior bank-level encryption to secure your data. For outside parties, your Internet data is hidden and unreadable. SaferVPN utilizes Advanced Encryption Standard (AES) 256-bit VPN encryption to secure your connection to the Internet. This method is recognized as one of the most powerful forms of encryption available. It used by government, banks, universities and security experts around the world. It is capable of safeguarding your data from ISPs, cybercriminals and government surveillance. It keeps you secure from potential data leaks, fraud, and other privacy breach activities. Automatic WiFi protection is available in case you forget to switch on VPN.
Likewise, SaferVPN supports all major VPN protocols, including IKEv2, OpenVPN, L2TP/IPSec and PPTP. IKEv2 is fast, secure, stable and easy to set up. OpenVPN is highly configurable and can bypass various firewalls & restrictions. It is the most secure one and maintains high speed as well. L2TP/IPSec works on all modern platforms and is easy to setup while it is slower than other protocols. PPTP is built-in most of platforms and supports superfast connection. However, this protocol is not suggested due to the lack of high encryption. The VPN client can automatically select the VPN protocol best suited to your network. If needed, you can select the protocol manually. SaferVPN offers Perfect Forward Secrecy feature that generates a new, completely unique encryption key at the start of every session. It does not give snoopers any chance to crack your encryption. With solid security features of SaferVPN, your data stays secure and you use personal information online safely even on public WiFi hotspot network.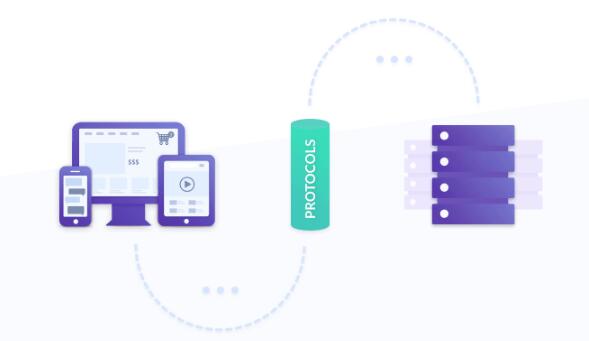 Worldwide Network with High-Speed VPN Servers
SaferVPN provides 700+ high speed VPN servers in 34+ worldwide locations to let their users choose. Why worldwide server locations? Some users need them to access contents that are not available in their current locations. Some users need them to hide their real location to stop tracking and protect privacy. Some users simply want them for better streaming experience. The provider allows unlimited server switching, so you can connect to any of the global servers. SaferVPN provider manage their server network 100% in-house to ensure private, secure, fast and stable connection. When connected to one of the servers, you can gain unrestricted access online and browse the web free of bandwidth limits, download caps or throttling. During our VPN test, the connection speeds were pretty fast when uploading & downloading files and viewing HD contents. This VPN allows Torrent and P2P traffic on the Netherlands server. P2P networks are popular as they efficient ways of exchanging large files with other Internet users. However, they are not allowed in some countries. SaferVPN enables you to share files with others privately without leaving track or any other sensitive information on the Internet. It also is a great choice for users who would like to use streaming services with unlimited speed and bandwidth.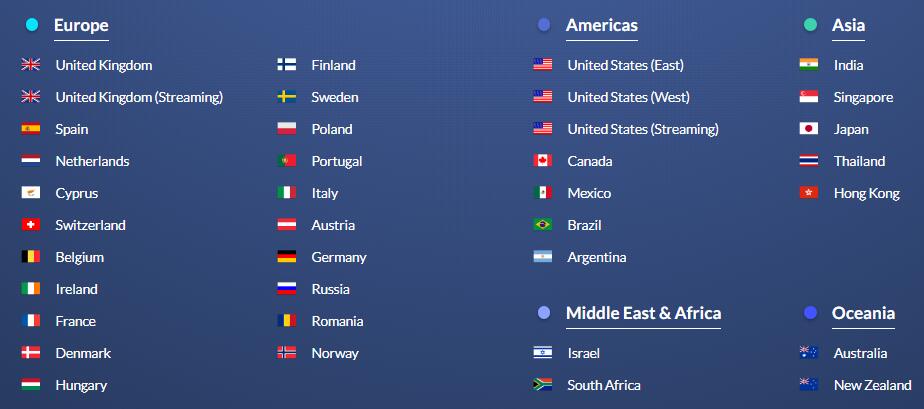 Solid Privacy Protection
At this Internet age, users' Internet privacy has been badly invaded. Advertisers and snoopers can track you by learning IP address you leave on the websites. The search engines and website owners can view your IP address and record browsing histories. The hackers can collect your sensitive information. The ISP can view everything you do online, and they even are allowed by government to sell users' browsing histories and other personal information to third parties without your permission. Luckily, SaferVPN helps you stop being tracked and protect personal information. It gives you an anonymous IP address and new virtual location to disguise your real online ID. That stops your ISP and other third parties from monitoring you or collecting your personal information and browsing habits. They have no chance to sell or buy your Internet privacy. A kill switch feature comes with the client which shuts down the Internet connection when the VPN drops. That protects your identity and avoids any IP leaks, preventing any chance of information leak. Besides, SaferVPN respects your privacy and has no traffic log policy. They promise not to log or monitor your VPN network traffic. They have no idea of what you do on the Internet. It is an effective tool to reclaim privacy.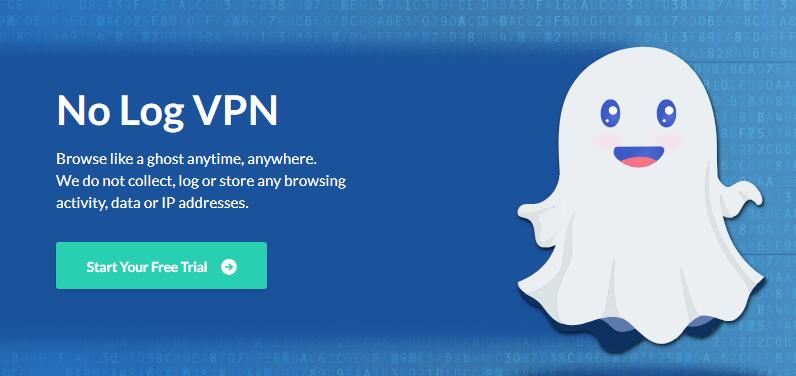 Browse the Internet Without Boundaries with SaferVPN
Lose access to your favorite show after moving to a different country? Can't use the famous social media platform to contact your friends abroad? Fail to play the popular video games due to lack of server in your country? All those happen because there is geo-restriction which stops you from accessing specific contents from certain countries or regions. The restriction may be set by the governments, schools, and workplaces to limit which content you can and can't access online. They can learn your physical location by detecting your IP address. Many streaming services have licensing agreements with some copyright holders that only allow users in certain parts of the world to access their contents. Thankfully, you can bypass the restriction with SaferVPN. It provides global servers and IP address to let you choose. When you need an US-based IP address in China, you can connect to server in the US. Your IP address will be switched to the US as well. The VPN is capable of tricking firewall and websites into believing that you're in a location free of Internet restrictions. SaferVPN enables you to access Facebook, YouTube, Google and WhatsApp, watch your favorite shows while traveling abroad, Pandora, Spotify and Apple Music from any city you are located in, and live stream the English Premier League, Football, Tennis and Cricket regardless of your real location. It gives you unlimited access to your favorite websites with a single click from anywhere in the world.


Easy-to-Use VPN Apps
SaferVPN provider offers solid and seamless VPN apps for Windows, Mac, iOS, Android, Chrome and Firefox. You can choose to buy a Wi-Fi router with SaferVPN pre-installed or set it up with your existing router. The VPN will protect all devices connected to the router. There is no need to worry about compatibility issues. It is easy to download and install the VPN apps and browser extensions on your devices. Simply follow the wizard to set up VPN. Though the client is very easy to install, you can conduct many activities on it. It comes with automatic location selection algorithm, helping you select proper server for best possible connection. It allows you to mark your favorite locations for quick connect. From the client, you also can select VPN protocol to suite your network and enable kill switch to prevent information leak in case of connection drops. One VPN account covers five simultaneous connections. Get your own account and gain an unrestricted and anonymous access to the Internet on all of your devices.


24/7 Customer Support
SaferVPN provides 24/7 customer support to answer users' questions and fix related issue timely. If you have any concern or problem related to their VPN service, just contact them without hesitation. The support team is available for you around the clock. You can get help via live chat and email. The support staff is friendly and knowledgeable, giving you fast and effective solution to fix issue. No matter which time zone you are located in, you can reach them at any time. Besides, they have useful FAQ page and active forum for you to find answers to common issues and interact with other users. Their social media presence is strong, and you can contact the company directly via Facebook and Twitter. SaferVPN has 24/7 customer support to ensure users have flawless experience with their service.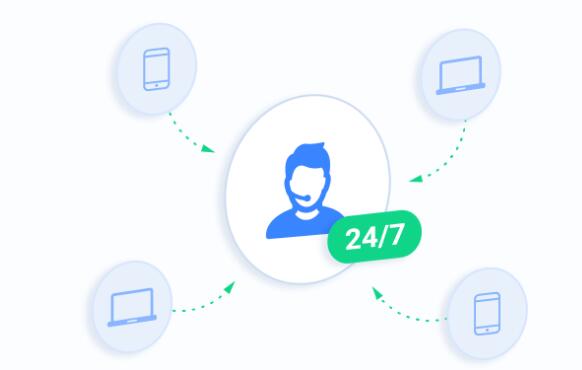 Top 10 + Best VPN Services Worldwide
View More Top 10 Best VPN Services Here »
Conclusion
SaferVPN is a great Internet tool that has been trusted by worldwide user. It hides users' identifiable data, wipes users' digital footprint, secures users' online traffic and spoofs users' locations to avoid geo-restriction. It creates encrypted tunnel between your device and the VPN server in the digital jungle of the web to prevent others from snooping at your privacy. It uses bank-level encryption to prevent snoopers, hackers and third parties from intercepting your online session. SaferVPN connects you to remote server to make you appear as if you are located in a different country or region so as to enable you to access contents blocked by censorship or licensing authorities. It gives user unlimited access to Netflix and Hulu with server locations in 35 countries. This VPN works on your desktop, tablet, smart phone, smart TV, router and consoles. The friendly privacy policy, high connection speeds, strong encryption, excellent customer service, a free trial with full features and 30-day money back guarantee make SaferVPN a robust service. At this time, the provider offer 81% discount. It is only $2.50 USD per month.


Published by Tony Shepherd & last updated on February 27, 2020 10:18 am