Virus named Windows Ultimate Safeguard is totally a fraud to trick your money. This pest pops up suddenly without your permission and warning that your computer are facing various kinds of problems. Have you been taken in? Do you know how you get this infection? Do you know how to kill it? Once you picked up this rubbish, please pay attention to this post.
What is Windows Ultimate Safeguard?
Most users know few about Windows Ultimate Safeguard virus. Now let me give you a brief description about it. This is a fake anti-virus program. It always pops up suddenly acting as a security tool which in fact is just a rogue ransomware. It's here trying to trick you into buying it's fake program so the attacker can make as much money as they can. Actually, this program is one of the ransomware family just like the Windows Home Patron which always almost action the same. Usually it will record a series of fake alerts in order to make you mad, and then declares that if you buy their product then they can help you fix all the bugs. When you are anxious about how to get rid of it, you may lose your mind and pay the money to the attacker. Even you do so, the problem is still there. Nothing changes at all.
Maybe you really want to know how you get this Windows Ultimate Safeguard virus. Let me tell you. This pest may arrive on computer in several different ways. One is by sending it  through email spamming which attaches itself to the message. But most known method is that users usually be compromised with this rubbish when opening a questionable link from instant messaging software. This link is originally sent from trusted source which is also infected with the same threat. However, sender is unaware that it is utilized to spread this infection.We advise you to deal with this program as soon as possible in order to prevent your computer, especially those with vital information. It's so dangerous and harmful by inserting some codes into your computer. It can hide in your computer by changing different names of extension. It can also open backdoor so that your computer may be controlled by the attacker. Every time this virus runs, it may download more malicious program. Awful, right? The effective way to deal with this kind of virus is to remove it fast and completely.
To save your computer, live chat with YooSecurity experts now, or you can follow the manual removal guide below to get your problem fixed. (For advanced computer users)


How harmful it will be if get infected with Windows Ultimate Safeguard?
1) System running slower.
2) Change your homepage and redirect all your searching results.
3) Hide your files or relocate them;
4) Open backdoor to the attackers, so the can collect your personal information such as the account number and password.
5) Download more malware without your permission.
6)Restart your computer automatically.
How to clean out this rogue program step-by-step.
If your PC is infected with Windows Antivirus Machine you can use this removal guide to help eliminate it. Here are the removal instructions for Windows Ultimate Safeguard:
step 1: Restart your computer. As your computer restarts but before Windows launches, tap "F8" key constantly. Use the arrow keys to highlight the "Safe Mode with Networking" option, and then press "ENTER".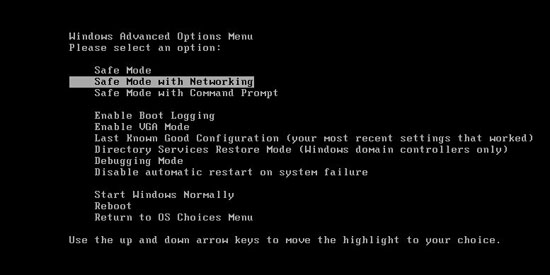 Step 2: Press Ctrl+Alt+Del keys to open the Task manager to stop the progress of this virus. Because the name will be changed fast, it will be showed with different name.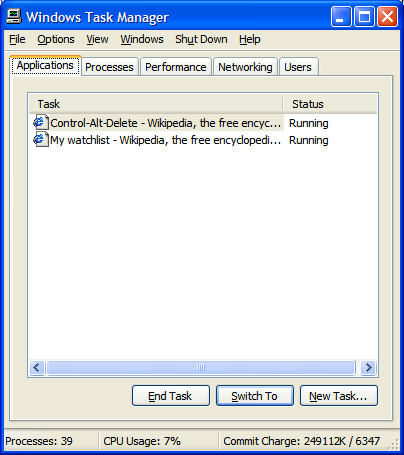 Step 3: Delete all the files related to this Windows Ultimate Safeguard Virus
Step 4: Delete the Virus register entries created in computer system.
By the way: Manually remove Windows Ultimate Safeguard Virus is a rather difficult work, if you are not a professional computer expert. I recommend you to get YooCare online service 24/7 in time. This is the real fastest and safe way to remove it.
Similar video guide to remove this scam malware virus
As mentioned above, Windows Ultimate Safeguard is a ransomware acting as an anti-virus. I may remind you several things. Firstly, don't purchase any product of it because it's not illegal nor effective for the virus. Making money from users is the real purpose. Secondly, none of the anti-virus can remove it completely. If it's not permanently gone, your system will be in danger again. May be worse than before. Thirdly, Restoring is not recommended since it will lead to data losing. And this may not succeed in killing the virus. Lastly, this virus must be removed as soon as possible. The longer it stays, the more dangerous your system will be.
Tips: If you are not good enough at computing and could not remove Windows Antivirus Machine by yourself, and you don't want to make things worse, please contact PC experts for help immediately.

Published by Karen Lawrence & last updated on May 31, 2013 7:43 am