I felt like sweeping but had no tears, base on what happen to me today, I don't think bad luck could simply describes my mood right now. No matter what, I summed up an experience— don't easily take stock in anything offers for free, because beneath the friendly surface, there's a lie. I turned on my computer this morning as usual, received and sent email, browsed some webpages, played some social network, after a while, a pop-up window appeared in front of me, it told me that my Antivirus program was about to expire in a couple days, after that I would need to renew so I can use it again. I didn't put much attention on it, I still got few more days left, no need to hurry. So I kept browsing news, I don't remember when, but in the middle of something, there was a antivirus program name Vista Antivirus 2014 coming out from nowhere, it told me that it could offer me a free service check on my computer, therefore, I took the curious mind and maybe a little greedy for advantages, since my old antivirus program would be expired later, I guess it was nothing to hurt for letting it do a little check, and if it actually do a good job, then I'll consider to replace my former one by it. So I clicked and downloaded it. However, I was totally shocked by what happen to the next, after Vista Antivirus 2014 checked my PC, I can't believe the scan result showed me a numberless of virus and bugs, it said my computer was in a very dangerous condition, it would help me remove all of them but I need to buy a full version of Vista Antivirus 2014 first. This notification left me senseless, really? That's truly happened to my computer? I was freaking out, I got important information and data in my PC, I was worry they may get damaged or disappeared, so I paid for the money anyway. After that, there was another shock for me,  with a  "Bang" in my head, I guess you already know what I mean, yes, Vista Antivirus 2014 was a fake antivirus program, I think I just throw money after bad. Right now, I only hope someone could tell me how to get rid of it, because not only I lost money, this fake program didn't let my PC work normally either. Please help!
Brief Introduction to Vista Antivirus 2014
Vista Antivirus 2014 is a rogue anti-spyware program which newly spread on the internet. Many computer users already got fooled by this one. It purposely displays fake scan results, false security warnings, hijacks your web browser, and does not allow you to run your legitimate Windows applications. It attempts to trick innocent users and make money from them. Trojans will be the main method which is used by Vista Antivirus 2014 to infiltrate a random computer, after installation, it will exploit vulnerabilities on the computer. It will pretend to be legitimate programs that are required to view an online video, but instead install the infection.
Vista Antivirus 2014 Screenshot (Fake Antivirus Alert)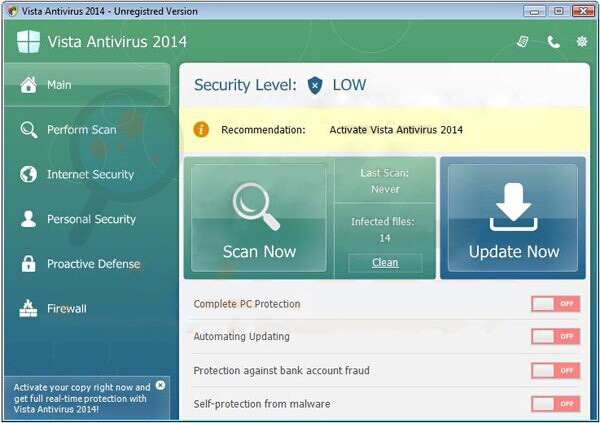 If your computer was unfortunately infected by Vista Antivirus 2014, it will also show a variety of security warnings like virus and bugs to make you think that your computer truly has a serious security issue. These alerts include:
System Hijack!
System security threat was detected. Viruses and/or spyware may be damaging your system now. Prevent infection and data loss or stealing by running a free security scan.
Vista Antivirus 2014 has blocked a program from accessing the internet
This program is infected with Trojan-BNK.Win32.Keylogger.gen
Private data can be stolen by third parties, including credit card details and passwords.
These security alerts are also fake, don't trust anything list on the scan result. What's more, your web browser will be hijacked by Vista Antivirus 2014. When you attempt to open a web site, it will tell you your browser is infected by some reasons. It's nothing but a trick, cyber criminal try to use these friction info to scare users into thinking your computer has a security problem due to their computer being infected. So do not offer the money to the program, otherwise it's hard to recover the payment.
Vista Protection 2014 will pop on each time after installation. Once started, it will pretend to scan your computer and then display numerous infected files like a normal Antivirus program. If you try to get rid of the so-called infection, it will prompt you to first purchase the full version program. However, keep in mind the scan results are fake, please ignore them. What's worse, Vista Antivirus 2014 will not let your computer work properly, most of your programs are out of run. And for keeping itself stay in your computer, you will not allow to remove it in a normal way, it will state that the file is infected with the Trojan-BNK.Win32.Keylogger.gen infection, and that is also fake.
The properties of Infection
-The program will run automatically each time computer reboot. Always pops up the bogus notification that your PC is in danger.
-Persuading you to buy a code to activate the program then it could take over with your problem.
-Your computer's registry has been changed. -Your legit program and antivirus program will out of run.
-Your CPU will be highly occupied, which will slow down the running of computer and even lead to blue screen.
Your computer will be infected by Vista Antivirus 2014 if you see those traits. Please contact YooSecurity Online Experts for manual removal guide.
NOTE: Being afraid to do any wrong operation during the process of removing this antivirus program? Please contact YooSecurity Online PC Expert, we are here to help you:

Manual Removal Step by Step Guide
Before all you people who are going to get in safe mode with networking or safe mode with command prompt, you need to keep hitting F8 key, where is the key?

Step A: Restart computer in safe mode with networking. To do this, just need to press F8 key constantly before the system is started like this: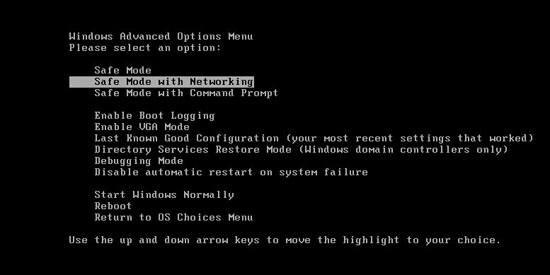 Step B: Press Ctrl+Alt+Del keys to open the Task manager to stop the progress of this Malware. Because the name will be changed fast, it will be show with different name.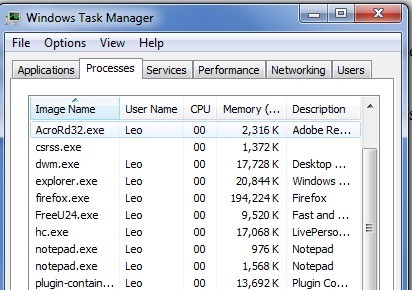 Step C: Delete all the files related to Vista Antivirus 2014 Alert warning scam.
Go to %userprofile%\appdata\local\
%AppData%\Programs\[rnd].exe
%AllUsersProfile%\Application Data\random
Step D: Delete registry entries of Protection 2013 scam created in computer system.
HKEY_CURRENT_USER\Software\Microsoft\Windows\CurrentVersion\Run "[\].exe"
HKEY_CURRENT_USER\Software\Microsoft\Windows\CurrentVersion\Settings "net
HKEY_LOCAL_MACHINE\SOFTWARE\Microsoft\Windows NT\CurrentVersion\Winlogon\Shell ""
Video Guide to Remove This Fake Alert
Conclusion:
Just like I mentioned before, if your computer got infected by this Vista Antivirus 2014, don't trust any information it provides you. what's more,  you'd better keep an eye on it, because your info and data may get used by cyber criminals. However, taking preventive measures would always be a good way to avoid this kind of rogue program happening to your computer. Curiosity killed the cat, always pay close attention when seeing the pop-ups about system security; it could be a fake antivirus program. Fortunately, at the moment, manual removal still can be the most effective way to get rid of this kind of fake antispyware program or other similar kind from computer. When things like this happen to you, please chill out; do not get scared by this false warning. Manual removal will be the best way to get rid of the Vista Antivirus 2014 from computer.  Manual removal will be the best way to get rid of the Vista Antivirus 2014.
Suggestion: To follow removal guide that mentioned above, a level of computer knowledge is needed. Still can't get out of this virus? Contact online experts for help now!

Published by Leo R. Oscar & last updated on September 22, 2014 2:36 pm