Having a problem with Trojan Horse Patched_c.LZE in Services.exe? It keeps coming back again and again. Is there a safe way to remove it? Your AVG says it is white listed and cannot be removed. You do not want to change the system files. Need help removing the nasty virus?

Overview of Trojan horse Patched_c.LZE
Trojan horse Patched_c.LZE is a nasty Trojan horse picked up by AVG security tool but can't be deleted by the anti-virus program. It is terrible for it's updated from Trojan Horse Patched_c.lxt or Trojan horse Patched_c.LYT. When a computer user turns on his computer, he gets stuck with something, it keeps popping up saying that the Patched_c.LZE virus has infected his computer and even his virus has been removed away and scans have done nothing for it. Many people have AVG anti-virus programs and when they use AVG to scan their computer, its telling them that the rest of their computers are fine except for that and it cannot get rid of the Trojan virus because it poses a threat to a whole computer crash or something.
In usual, this virus is found in this path: C:\Windows\System32\services.exe. Currently, many victims got the virus from time to time, and the AVG randomly detected a virus called "Trojan horse Patched_c.LZE" and apparently it infected a file called "c:\Windows\System32\services.exe". And when people got the warning and  they are trying to figure out how to delete it but no luck. One of the victims did tell us about his problem, he said:"Currently have a computer that's been infected by the patched_c.LXT Trojan which I'm having troubles deleting it. Read loads of fixes but didn't seem to help at all." Have ran combofix and it did clear up a lot of issues with computer running sluggish. It seemed all things have been fixed…. but, combofix still comes up with services.exe infected. Yes. You have tried many virus removal tools but none of them worked. So to completely eliminate Trojan horse Patched_c.LZE virus you have to take a manual way.
To make your computer healthy, Live Chat with YooSecurity Expert Now, or you can follow the manual removal guide below to get your problem fixed. (For advanced computer users)


What should i do if anti-virus won't be able to clean out the stubborn virus?
Were you just about to throw out your computer out of the window for you have been working on it to clean the nasty virus the whole way? The detection of the virus keeps coming after a few minutes. Should I be worried? Many computer users have this virus and tried everything to remove it but they only get this message saying that it can not be removed. It is because the Trojan horse Patched_c.LZE is located in Windows/System32/services.exe. It hides deep in system so it is hard for common users to get it off. Since anti-virus program couldn't fix the problem. You are suggested getting useful tips and the most knowledgeable experts around  to assist you here.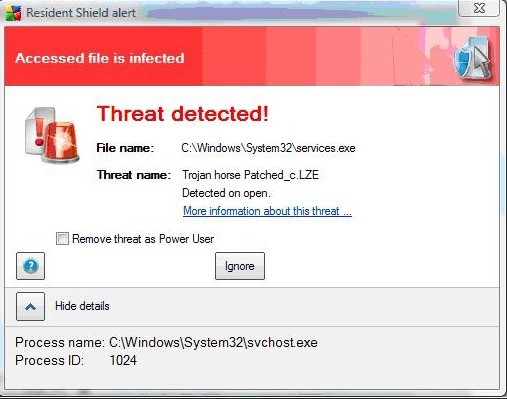 Key sentences to judge if your computer has been infected Trojan horse Patched_c.LZE Virus
A. Your computer is something not normal as usual such as running very slowly.
B. When you open the Task Manager, you can find some strange progress which you never found before.
C. Some of your computer functions are unavailable or some normal legal program can't run or there are unusual conditions of them.
D. It always constantly happens that your system has errors somewhere.
E. Lately, your computer system will be totally destroyed.
How to get rid of Trojan horse Patched_c.LZE Step by Step?
Step 1: Press CTRL+ALT+DEL or CTRL+SHIFT+ESC. Open the Windows Task Manager.
If that didn't work, try another way. Press the Start button and click on the Run option. This will start the Run tool. Type in taskmgr and press OK. This should start the Windows Task Manager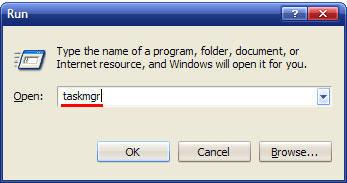 Step 2: Within the Windows Task Manager click on the Processes tab. Find the process by name. random.exe. Then scroll the list to find required process. Select it with your mouse or keyboard and click on the End Process button. This will kill the process.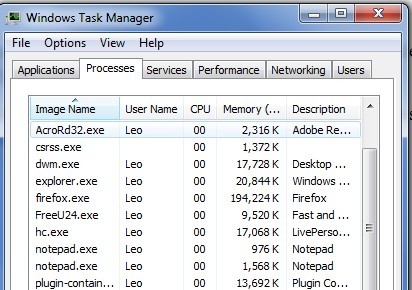 Step 3: Delete malicious registry entries.
HKEY_LOCAL_MACHINE\SOFTWARE\Microsoft\Active Setup\Installed Components\random
HKEY_LOCAL_MACHINE\SOFTWARE\Microsoft\Windows\CurrentVersion\run\ random
Step 4?Remove malicious files of Trojan horse Patched_c.LZE Virus
C:\Windows\System32\services.exe
C:\windows\assembly\GAC\Desktop.ini
C:\Windows\System32\services.exe.OLD
C:\windows\system32\svchost
Video of Key Steps on How to Modify or Change Windows Registry:
Since you knew this is a big threat and there is not a good anti-virus software can delete it completely, you must be crazy when you need your computer to get to work, yeah, it is freaking out when people's computer was infected with such a evil virus, it messed up your files and scared you to buy something or redirected you to malicious advertisement sites. You must get it off your computer as soon as possible to keep your computer in secure.
Based on various situations and computer skills, you can choose the following solutions fit for you.
1. Follow the steps we provide to manually remove the virus.
2. If you failed to remove Trojan horse Patched_c.LZE infection with the method above, please consult YooSecurity certified professionals to remove it completely.

Published by Tony Shepherd & last updated on June 3, 2013 3:16 am