Can't get rid of PC Defender 360 Firewall Alert? Recently, I have an alert on my business computer and it asks me to buy the PC Defender 360 reg key or activation code to register for the full version. I cannot get pass the warning screen and have no access to the internet unless I am running it in safe mode, what can i do to uninstall this fake alert?

Fake PC Defender 360 Firewall Alert Virus – How to Remove?
The PC Defender 360 Firewall Alert virus attempts to trick users into thinking that it is a legitimate anti-virus security program by alerting them that there have been malicious threats detected. It is very similar to Internet Security 2013 virus. It resembles an authentic ant-virus scanning tool, and it looks to run a real security scan. When completed it lists several viruses and threats that it claims are currently on the computer system. The user will assume that the threat is real and when the option to remove to infected viruses from the computer is selected a notification will pop up stating that the software needs to be upgraded to the full version in order to remove the threats.
This is a scam in order to get the user to pay for a fake upgrade that doesn't even exist since the software does not really search the PC for threats and security issues. Not only will the user be scammed out of that money, but they will also be handing over their credit card details to criminals that may use that information to make additional fraudulent charges, but they may also sell it to criminals on the black market. Along with the fake virus scans, the PC Defender 360 Firewall Alert virus displays false security alerts that attempt to scare the user into thinking their information is at risk.
The PC Defender 360 virus is an attack that hackers spread across the Internet in an attempt to get users to pay for a nonexistent security upgrade while also stealing their credit card information. This attack attempts to trick the user into paying for an upgrade that will remove the detected threats on their computer. When this is installed on a PC it immediately starts when the computer is booted up and it displays what appears to be a live virus scan. It looks just like many of the more popular anti-virus programs out there. Once complete it lists a detailed run down of all the viruses, malware and potential threats that have been discovered. It then gives the option to remove all of these items form the computer. Naturally, every user is going to select the option to delete these files, but when they do a notice pops up stating that the program is out of date and it needs to be upgraded in order to complete the removal.
The PC Defender 360 Firewall Alert virus is very sophisticated, because it also disables many programs and functions of the computer and when the user attempts to open them it will display a warning message stating they are infected. So, it has mechanisms like this that continue to scare the user into thinking that their computer is seriously infected. This gets many to quickly break out their credit card and pay for the upgrade and remove the nonexistent infected files. While the messages may disappear after the payment and the user will believe that all is well, there is a bigger problem: the hackers now have full credit card and billing details that they can then use to commit further fraud or they can package all of their stolen data together and sell it to black market criminal groups. Either way, the use is now in a very bad situation. Any user that realizes that they have been scammed needs to immediately contact their credit card company and have that charge disputed as fraudulent and also have the card canceled and a new number issued. This will make sure that there is no chance of future charges made to the account. You have better to kill the malware right away.
Note: To save your computer, Live Chat with YooSecurity Expert Now. You can follow the manual removal guide below to get your problem fixed. (For advanced computer users)


PC Defender 360 Firewall Alert Screenshot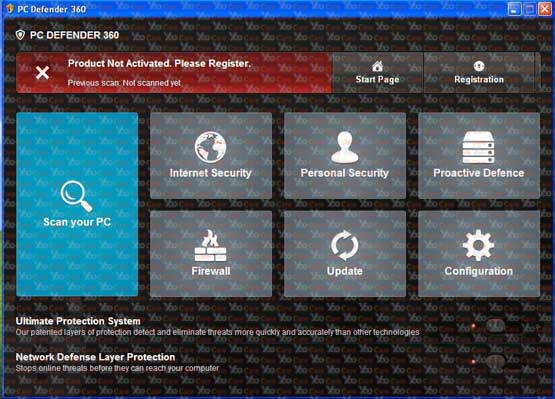 How Do You Verify If The PC Defender 360 Is Real or Fake?
None of the issues and warnings that the PC Defender 360 Firewall Alert virus displays for the user is real. They are all preprogrammed by the hackers and will continue to be displayed as long as the virus is installed on the computer. This virus also disables the Windows system utilities, task manager, and registry editor, blocking the user from running particular programs. It also disables any anti-virus and anti-spyware programs that are present on the computer. These settings also prompt a warning message to pop up when the user attempts to open one of the programs that have been disabled, stating that the program is infected.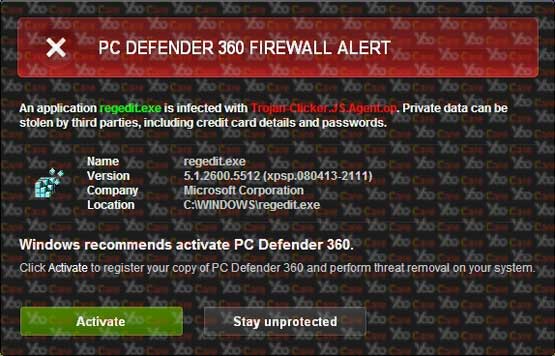 What is The Best and Easiest Way to Uninstall This Virus?
Since upgrading to the fake virus will not stop the warning messages or disable the virus, there is only one way to clean up the computer from this PC Defender 360 virus. There is a way to prevent the warning message from popping up when the computer is started, and that is by entering the following activation code: 1147-175591-6550. It is important to understand that this will NOT remove the virus, but it will stop the messages from bothering the user and allowing them to properly remove the PC Defender 360 Firewall Alert virus. The only way to make sure it is completely removed is to follow the manually instructions below. Follow them closely and it will be gone for good.
Instructions On Removing The Rogue Antispyware Program Safely:
1. Restart your PC before windows launches, tap "F8" constantly. Choose"Safe Mode with Networking" option, and then press Enter key.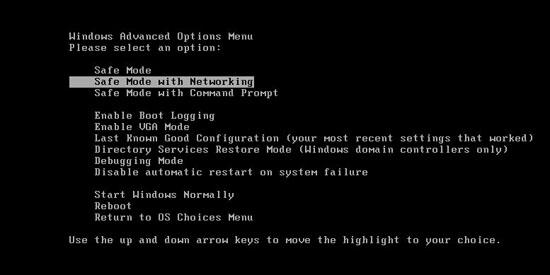 2. Press Ctrl+Alt+Del keys together and stop the process in the Windows Task Manager.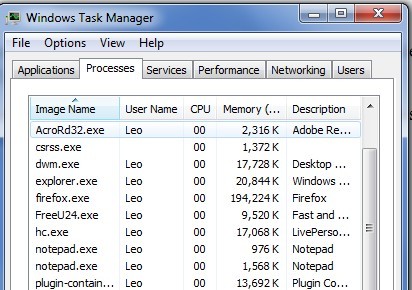 3. Delete associated files of the rogue anti-spyware from your computer completely as follows:
%AppData%\random-
%Desktop%\random-
4. Search for all related registry entries infected by PC Defender 360 Firewall Alert Virus and wipe them out:
5. Reboot the computer to normal mode when the above steps are done.
Best and Easiest Video Guide to Remove Fake PC Defender 360 Rogue Program From Regedit

To sum up
It is important to practice safe browsing habits to reduce the chance of being infected by an attack such as the PC Defender 360 Firewall Alert. They can easily be installed on the computer by simply clicking on the wrong link. The hackers tend to spread this virus two ways. First, they use mass SPAM emailing that contains the virus within the email attachment. They send this to millions of email addresses every day in hopes that some individuals will click on the attachment. Lesson: never open an email attachment from someone that you do not know personally and even so make sure to inspect it prior to opening it. The second way is by placing the virus within download links of popular videos, music, and programmed found on freeware and file sharing sites. These sites receive a lot of traffic and the users typically click on links without even thinking. For any user that believes they have this threat on their computer, we encourage them to follow the detailed removal instructions above. This will ensure that all of the files linked to the PC Defender 360 Firewall Alert virus are removed.
Note: Manual removal is a complex and risky process, so if you are not computer geek, please contact YooSecurity PC experts 24/7 online for assistance to help you remove PC Defender 360 Virus from your computer completely.


Published by Tony Shepherd & last updated on August 12, 2013 6:06 am