My google page has been taken over by MyStart by IncrediBar Virus and I can't change it back to Google again. I don't have any ideas on how to remove this stuff from my Firefox. I don't know if there is some solution I can try. Do you have the same problem? Well, you can refer to this post to do something.

Quick Learning MyStart by IncrediBar Virus (Mystart.Incredibar.com Virus)
MyStart by IncrediBar Virus, isn't it an ordinary web site? The answer is positive. However, like many other web browser hijacker, it's nothing more than a virus which can make your computer in poor condition. The family members of this kind virus are: Accurately-Locate.com, Isearch.babylon.com. MyStart by IncrediBar hijacker is just the name that people call this virus and it is an annoying browser hijacker. Once installed on your PC, it will make your Internet browser functions out of work. Some specific features of MyStart by IncrediBar Virus will be stated below.
Firstly, it can hijack your Internet browser, which means it can change the default setting of your browser to occupy the browser's authorization, alter your home page without your permission. What's worse, it will affect the web search navigation. Secondly, you will fail to get access to certain web resources, since MyStart by IncrediBar Virus blocks up your search. Thirdly, it may install other sorts of spyware/ad-ware to mess your PC system up. In addition, it will redirect your imputed URL to Start.Search.us.com Virus or its related malicious websites when you use your search engine like Google, Bing or Firefox. At the show up page, there are numerous ads pop-ups, unsafe links and floored with mal-wares. As a result, it will slow down your PC performance. So we should be careful in our web activities and keep the antivirus permanently updated. Be cautious while browsing! Ways to be infected with it are a lot as long as you are surfing the illegal websites or downloading unidentified files and programs, you will be exposed to numerous risks. A browser hijacker MyStart by IncrediBar Virus will change your home page without any permission and you cannot change it back to what you want. All the other settings such as favorites or bookmarks will be totally different from what you set before. Furthermore, when you are searching for online resources with the search engines that are familiar to you, this malicious hijacker will stop you from accessing to those pages you want to see and redirect the searching results to other websites that are related to MyStart by IncrediBar Virus and containing thousands of viruses and malwares. If you do not take fast actions to remove it, the general speed of the operating system may go slower as time goes by. For the worst part, it might download and install some other rogues to further damage your computer. Get it off your computer once found it.
To have a better and safe solution, you can contact YooCare/YooSecurity for help here:


Appearance of MyStart by IncrediBar Virus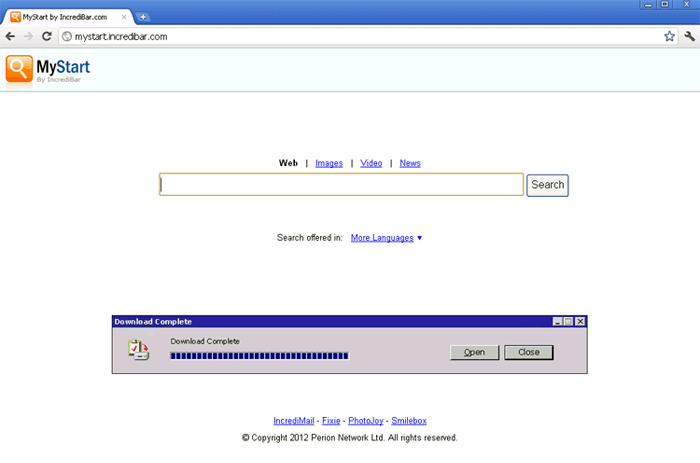 How to Identify MyStart by IncrediBar Infection Is in Your Computer?
Your browser settings and browser home page will be changed by mystartincredibar.com.
It may show numerous undesirable and annoying pop-ups.
This virus will connect to the internet without your permission.
The virus keeps track of your internet browsing data and sends your browsing history data to remote location servers, owned by hackers that use this information to advertise their products via numerous pop-ups and hijacked browser homepages, new icons.
It can install unwanted programs to a victim's computer without user's knowledge and consent. This can make your computer slower in performance and stability.
The Trojan may produce many fake alert warnings, stating that your PC is infected with Trojans or other malwares that do not actually exist.
How to safely remove MyStart by IncrediBar hijack virus?
Step 1: Press CTRL+ALT+DEL or CTRL+SHIFT+ESC. Open the Windows Task Manager.
If that didn't work, try another way. Press the Start button and click on the Run option. This will start the Run tool. Type in taskmgr and press OK. This should start the Windows Task Manager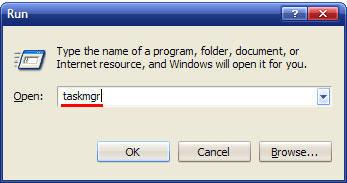 Step 2: In the Windows Task Manager click on the Processes tab. Find the process by name. random.exe. Then scroll the list to find required process. Select it with your mouse or keyboard and click on the End Process button. This will kill the process.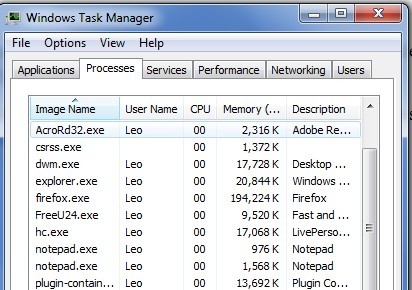 Step 3: Delete malicious registry entries related to MyStart by IncrediBar browser hijacker virus.
HKEY_LOCAL_MACHINE\SOFTWARE\Microsoft\Active Setup\Installed Components\random
HKEY_LOCAL_MACHINE\SOFTWARE\Microsoft\Windows\CurrentVersion\run\random
HKEY_CURRENT_USER\Software\Microsoft\Installer\Products\SOAU8277512 "(Default)"="1?
HKEY_CURRENT_USER\Software\Microsoft\Windows\CurrentVersion\Uninstall\"UninstallString" = "'%AppData%\[RANDOM]\[RANDOM].exe" -u
HKEY_CURRENT_USER\Software\Microsoft\Windows\CurrentVersion\Uninstall\"ShortcutPath" = "'C:\Documents and Settings\All Users\Application Data\SOAU8277 512.exe" -u'"
HKEY_CURRENT_USER\Software\Microsoft\Windows\CurrentVersion\RunOnce "SOAU8277 512" = "'C:\Documents and Settings\All Users\Application Data\random.exe'
Step 4: Remove malicious files of MyStart by IncrediBar Virus
C:\WINDOWS\assembly\GAC_64\Desktop.ini
C:\Windows\assembly\GAC_32\Desktop.ini
C:\WINDOWS\system32\ping.exe
Video of Key Steps on How to Modify or Change Windows Registry:
At last but not least, this virus should be removed as soon as possible. If you leave it alone, it will not only stay in your computer, but also can put your IP in very dangerous condition. However, if you can remove it in time, it can't do any harm to your computer and won't ask for money any more. Also please don't pay money to this scam, even if you pay to the hackers, they won't unlock your computer. Never believe those so called free software! Don't download to install those stuffs in your computer. They can not only remove the Start.Search.us.com virus for you, but also bring you much more other virus such as ransomware, scam virus even fake things. You may not be aware that those so called free software can be another cheater, which will make you gain just more loss. Please don't take a chance to have a try. It's nonsense. There is no free lunch! If you really can't remove MyStart by IncrediBar Virus yourself, please find an expert for assistance. This is the best choice.
Note: If you failed to remove the pesky browser hijacker virus as it changes fast, please consult with Yoosecurity Experts for instant help to make your computer free of virus.

Published by Tony Shepherd & last updated on January 8, 2014 2:58 am