Hey, I am getting a popup about Java, It keeps coming back on my browser and prevents me from searching online. I don't want it to be my homepage but it is at present. I have managed to change it in browser settings but it won't go away. And I am notice that some programs got installed when the attachment was downloaded. How can I get rid of them? I thought it is a virus but my anti-virus program gives me nothing. What should I do? Please help me fix this.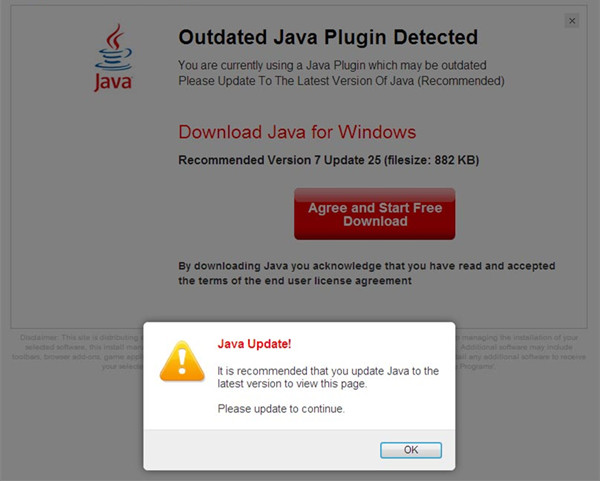 What's Java popup? How does it work?
Java popup is an adware or a potentially unwanted program. It is a major problem for many browsers including Internet Explorer, Mozilla Firefox, Google Chrome and even Apple Safari sometimes. It sneaks you're your browser via bundling and automatically modifies the browser defaults without consent to affect your online activities. Generally, you will be interrupted whenever searching online by constant pop-up ads and aggressive redirect actions. Java Popup can help many other sponsored links pop up with specific purposes. Usually, it can contain other kinds of computer viruses, you can even get ransomware from popup if they click it by mistake. It's not known whether the exact same virus can also be downloaded from a popup redirect trick you into thinking you're updating Flash Player. Although there might be more than one virus you could download from a popup redirect tricking you into thinking you're updating Java, only one of them is called the Java update virus because it's a particularly nasty virus. It pretends to be a legitimate Java update but instead slows down PC performance with its malicious code.
Java popup is usually done in a bundle with freeware, online third party often bundle their products with free programs so as to install them on the computer without consent. Unfortunately, this type of browser attack cannot be prevented by many antivirus programs for its not classified as a virus. Users will come across constant difficulties whenever trying to use the browsers to search online because they will be interrupted annoyingly all the time. Remove the pop up adware right away once you have noticed the attack as this browser issue may also be responsible for potential malware attacks and privacy security problems on the computer.
The properties of Java Popup
1. Browsers are blocked constantly by similar pop up police alerts.

2. Can change your settings in your browser and it is not easy to change it back.

3. Unknown toolbars or extensions are automatically installed.

4. Home page is replaced and favorite search engines are disabled.

5. Cannot be detected by your anti-virus software, which makes it hard to uninstall from the computer.

6. Can slow down the performance of the computer, or even blue screen.
Suggestion: To safe your computer, this popup have to remove as soon as possible. If you are not qualified with sufficient computer knowledge to deal with this browser hijacker, contact YooSecurity Online PC Experts for help now to delete this pop up adware to restore your browsers successfully.


Guide of Remove Java Popup Manually
Sometimes, running antivirus software will not solve the browser attack like removing other viruses on the computer. In this case, a manual removal is introduced in this passage as an efficient way that guarantees a complete restore of the affected browser. Other than resetting browser defaults, you will also need to get rid of unknown extensions on browsers and check for potential malware.
Step 1: Restore your browser settings in Chrome or others browser and your saved bookmarks and passwords won't be cleared or changed.
1. Open Chrome. At the top right, click More Settings.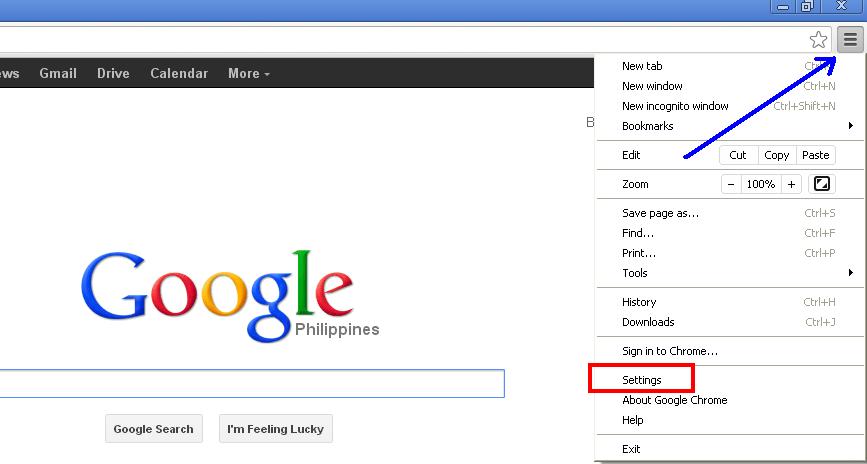 2. At the bottom, click Show advanced settings.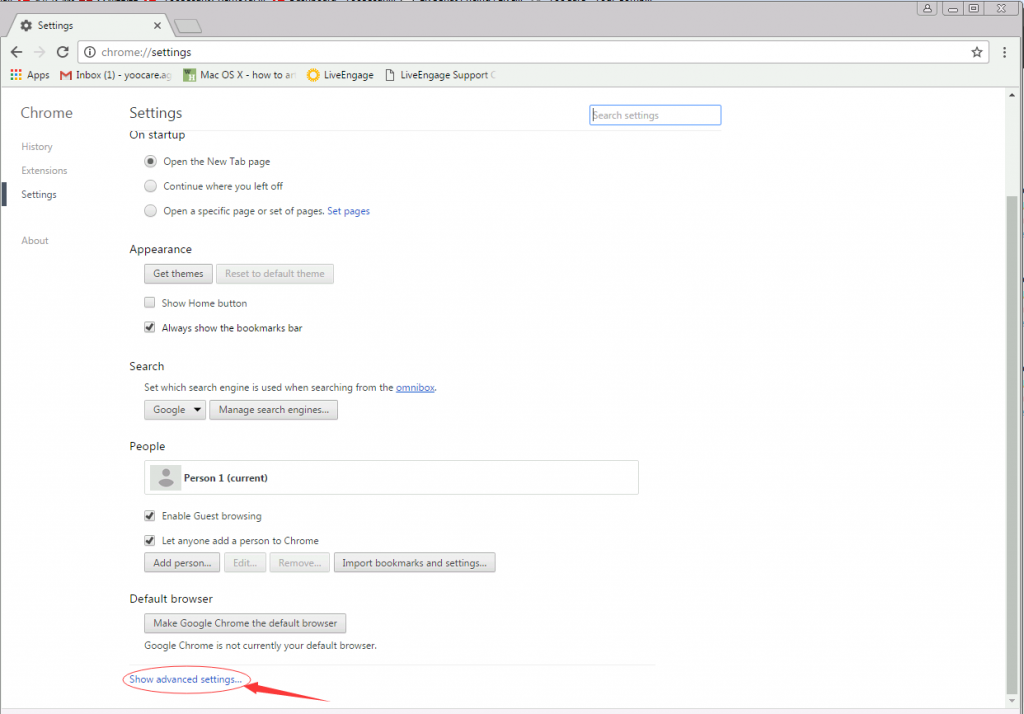 3. Under the section "Reset settings," click Reset settings.
4. In the box that appears, click Reset.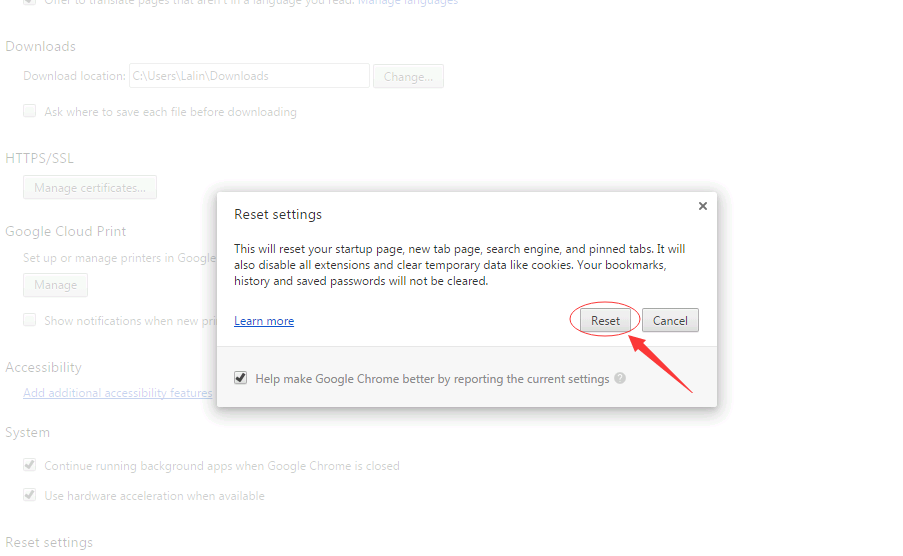 Please note that these steps won't provide a full reset. For example, some settings like fonts or accessibility won't be deleted. Reset browser cannot remove the java popup completely. You computer is still in danger, so you need to continue to operate the following steps……
Step 2: Press the Ctrl+Alt+Delete keys at the same time, and then click Star Task Manager. One-click "Processes" tab on top, then find relevant process and click "end process".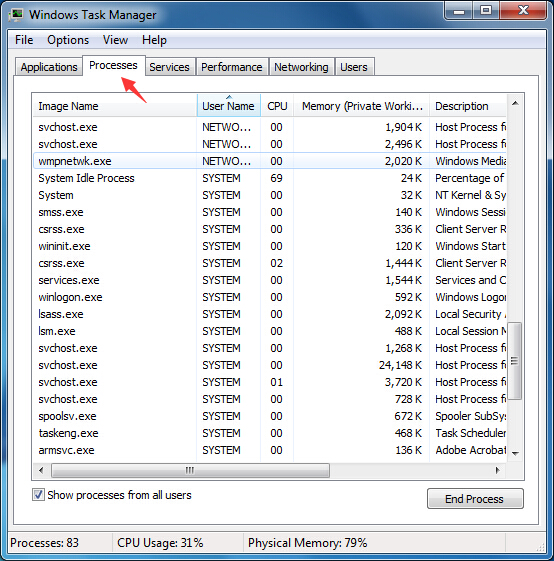 Step 3: Double-click "my computer", then click "Organize button". Click folder and search options. Click "View" button. And choose Show hidden files, folders and drives .then click "OK".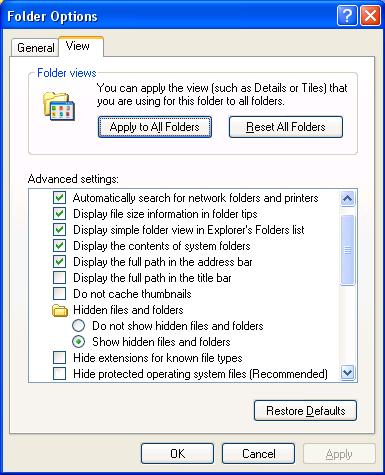 Step 4: Click "Start" button, then click "Control Panel". Click "Uninstall a program" (on the Programs section), select the suspicious program and uninstall it.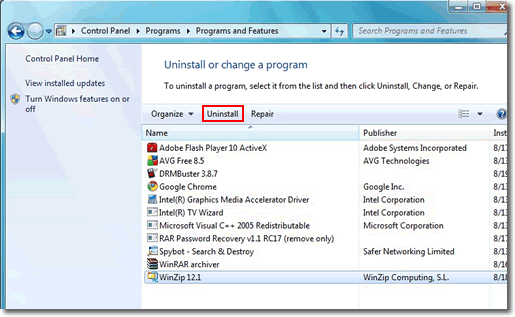 Step 5: Open Registry by Typing in the Run box and Hit Enter Key.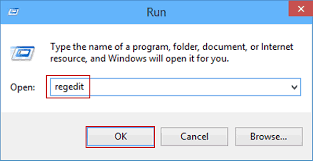 Conclusion
The Java Popup is categorized as a browser adware program which affects browsers on Windows. This adware, being able to escape from most antivirus protection, can sneak onto your browsers in a bundle with any freeware you get from suspicious resources online. Once installed, it will automatically modify the browser defaults causing you a hard time to surf online because you will be constantly disturbed by annoying pop ups. The computer can become sluggish due to all the unwanted extensions and programs that get installed with the help of the adware. Sometimes, personal data could be stolen by the adware from your browsing histories as well to assist cyber criminals. With no hesitation, you should get rid of the adware program completely to protect your PC from further troubles.
Warm prompt: To follow removal guide that mentioned above, a level of computer knowledge is needed. Still can't get out of Java Popup? Contact online experts for help now!


Published by Tony Shepherd & last updated on October 31, 2016 5:30 am