Is OneDrive available in China? It seems OneDrive can not be used in mainland China. I have an OneDrive account, and usually I store pictures, files and documents in to this OneDrive account. OneDrive is cloud storage service which is very convenient for us to save some stuff things there. And many of my important and urgent business documents and files are kept there. Recently, I have a business meeting in China, but when I come to China, I find that OneDrive can't be accessed. What can I do? I need some documents during the meeting. How can I access OneDrive in China?
What's OneDrive? And What Usually We Use OneDrive For?
Microsoft OneDrive is an online backup and syncing service which is very flexible and cross-platform capable. OneDrive is compatible with Windows computer, Mac, Android, iOS device and Windows phone. OneDrive has powerful features to help you look up what you need, co-author documents, and keeps your files and photos organized. You can access your files stored on OneDrive from anywhere on any device. Photos saved in OneDrive are automatically tagged based on visuals, and you will find the OneDrive albums can help you keep them organized and searchable. If you edit a shared document, you will get a notice prompt. You even can access your most important files offline. OneDrive includes attractive Web and mobile interfaces, music streaming, shared desktop-folder syncing, real-time coauthoring in Office, notifications of others' edits, and full-document searching in shared files. How to access OneDrive in China and what's the best way?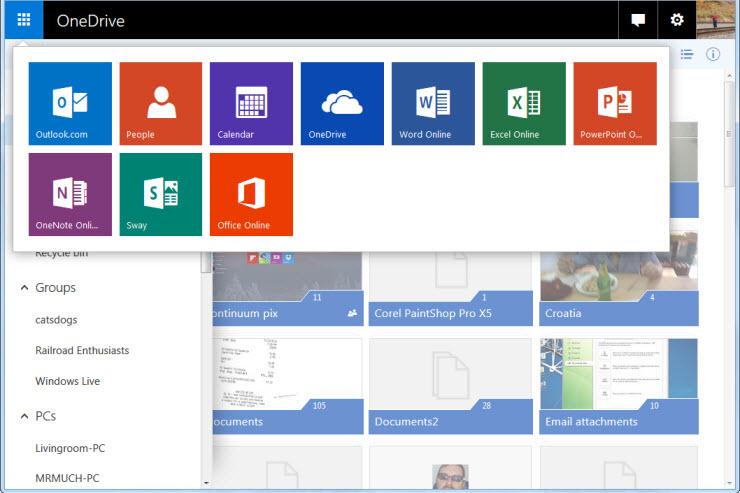 Why You Can't Access OneDrive in China?
Microsoft OneDrive attracts millions of users all over the world. It is convenient to get to your files from anywhere on any device with OneDrive. OneDrive account is the one place for everything in your file and work. It lets you easily backup, store and share photos, videos and more. However, in some countries and regions, OneDrive can't be accessed due to geo-blocking. To illustrate, accessing Internet content is restricted based upon the user's geographical location. So in China, OneDrive will not be able to access because of the China's Great Firewall. China's GFW is strong and dedicated internet censorship system both limits the places people can go online and what they can search for and discuss. And China's internet censorship Great Firewall especially blocks potentially unfavorable incoming data from foreign countries and restrict access to certain websites social media websites and apps in particular. Therefore, OneDrive is also blocked by China's Great Firewall. It's hard to access OneDrive in a normal way if you are in China.
How to Access OneDrive in China?
How to access OneDrive in China? In China if you want to access websites outside from other countries, you are strongly suggested to use a reliable and helpful VPN. The VPN tool is often used to evade geo-blocks. How a VPN can help you access websites and apps outsides China? VPN tool has a strong ability to bypass China's Great Firewall. A VPN client provides a secure and encrypted network which is created over the public internet connection to enable the users to hide their identity over the worldwide web. It hides your internet activity from your ISP and government, allows you to escape from censorship controlled by school, work, your ISP, or government, enables you to "geo-spoof" your location. By using a strong VPN, you not only can access OneDrive, but also can visit other websites which can't be accessed in China like Facebook, Twitter, Instagram, Google, Gmail, Youtube, Netflix and Hulu and so on.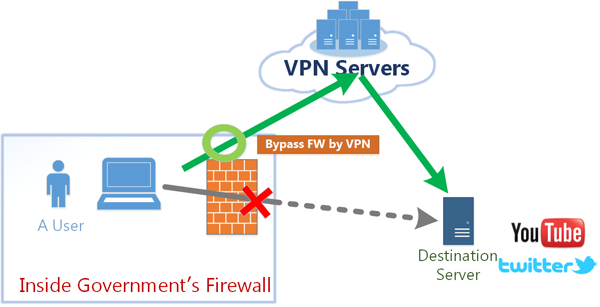 How to Use VPN to Access OneDrive in China?
VPN is the software mainly helping internet users to unblock websites blocked by geo-restriction like strongest and strictest China's Firewall. It creates a "tunnel" over your internet network to let you access any websites. Virtual Private Network is applications to use unblock overseas sites in countries like China. An individual needs to install and download a VPN association and open an account subsequent to doing so, and then the VPN will start with a proxy IP address as an alternative of their unique IP address to give permission them to use any websites which are blocked in China together with OneDrive.
What is VPN protocol?
A VPN protocol is an online service which acts as a host to the VPN program to give permission it to work efficiently previously it has been installed and downloaded.
The consumer has to progress forward by downloading the VPN program and followed by installing it.
After consecutively exploring the web in China to install and download a VPN, one should be receiving links to install it. Although from time to time a consumer can't locate a link to establish the VPN they want to install, in addition to that period, an individual is supposed to attempt downloading the documents from a torrent.
Start running the VPN program.
When an individual installed and downloaded the application, he will be asked to run VPN program. For the most time, the consumer of the VPN user interfaces is comparable while it comes to using them. Therefore the consumer would not be having several troubles during administration. At the same time, the consumer will be asked to select their preferential nation, in addition to doing thus the VPN will create the alternative IP address appear similar to it is from a different country, and as a consequence, a consumer will be able to access OneDrive in China.
For a VPN connection, a consumer needs a strong internet network; therefore it is advised to use a VPN only on broadband or a Wi-Fi system.
Kindly Prompt: if you are confused about How to Access OneDrive in China and don't know which VPNs you should choose or have any other questions about VPN, you're welcome to contact our Yoosecurity online technical team by clicking Start Live button bellow:

Step-by-Step Guides to Set Up A VPN Service ( take android device for example)
How to Access OneDrive in China? In order to Access OneDrive in China, you should first purchase a VPN service, then install its software and then do some set-up on your device, then you can smoothly use the VPN internet successfully, here below is the guide on how to set up VPN on android device. If you now are not familiar with all steps or can't finish processes by yourself, you can contact our online support!
Step 1: Open the Settings app.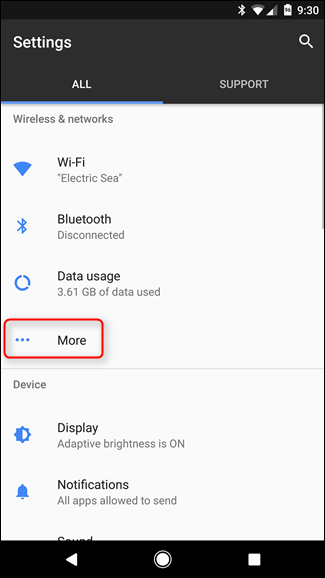 Step 2: Select "VPN" under the "Wireless & networks" section, select "More".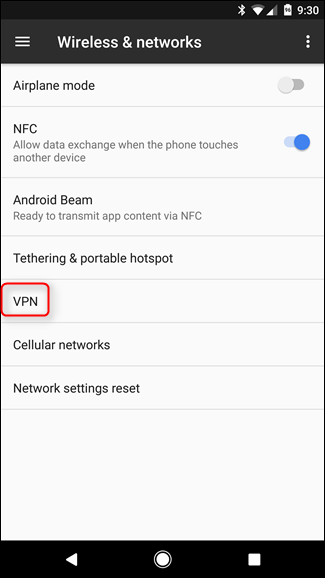 Step 3: On the top-right corner you will find a + sign, tap it.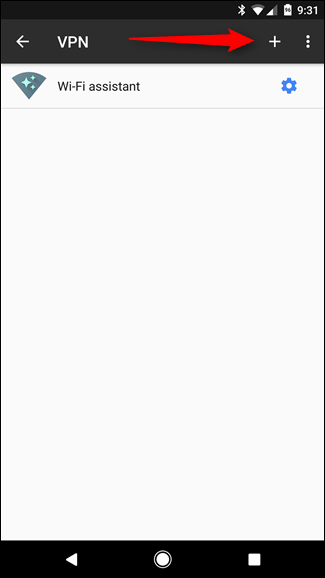 Step 4: Your network administrator will provide you with all your VPN information. Simply select your desired protocol and enter all the information. Enter a name to help you remember which VPN is which into the Name field, select the type of VPN server you're connecting to, and enter the VPN server's address (either an address like vpn.example.com or a numerical IP address). Hit "Save".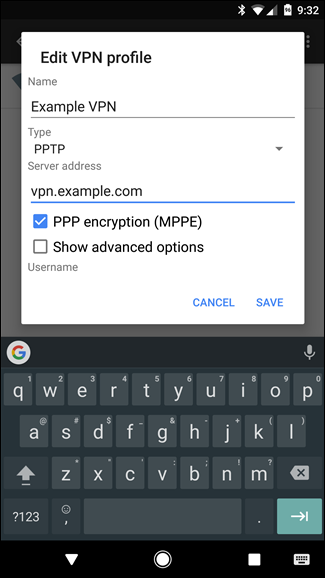 Tap the VPN to connect once you have set it up. You can have multiple VPN servers configured and switch between them from the VPN screen.
Step 5: You can connect by going back to the VPN settings and selecting your VPN of choice. You will be asked to enter a username and password. However, you can save this account information for next time.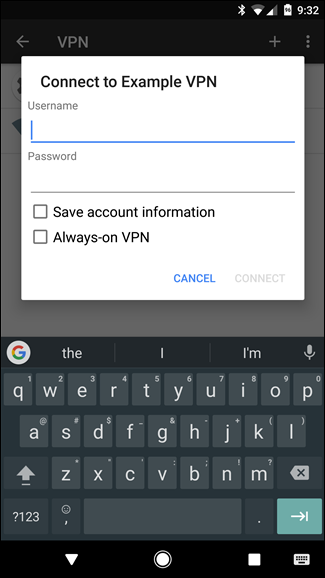 While connected to a VPN, you will see a persistent "VPN activated" notification in your notifications drawer. To disconnect, tap the notification and tap Disconnect.
Step 6: You can also hit the 3-dot menu button to set your VPN to always be on.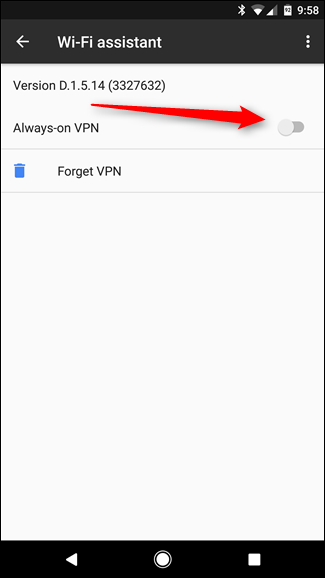 Kindly Note: Not all Android devices are on the same way of setting up VPN client. If you're experiencing any difficulties while your android settings looks a bit different, you're recommended to let us know the details by clicking Live Chat button bellow and we'll do our best to help you out.
Video Guide on How to Access OneDrive in China
Top 10 + Best VPN Services Worldwide
View More Top 10 Best VPN Services Here »
Tips: You know that access OneDrive in China is not allowed, and this is not only has affected normal Chinese internet users but has also had a huge impact on the world's users who use OneDrive as their mode of storage. So you need to figure out a method to beat the GFW of China. And a VPN is just an extended private network hosted on the internet, so you just have to have a VPN hosted on the different region where OnedDrive is not blocked like U.K, U.S, etc. to bypass your IP Address. And use a VPN service to unblock OneDrive in China is the only way for all its users. So pick up a working VPN is very important. ExpressVPN $6.67/Month (Save 49%) and NordVPN $3.49/Month (Save 70%) are stable with high ratings that are highly recommended in China.

Warm Prompt: If you still don't know how to access OneDrive in China, or how to set up VPN on Mac, Windows computer, android smartphone, tablet, or iPhone/iPad device, you're recommended to live chat with Yoosecurity Online Expert for instant help!


Published by Tony Shepherd & last updated on February 11, 2020 3:14 pm