I come to China for a journey with my daughter and right now I want to upload and share some of my interesting personal photos on Flickr, but I can't access Flickr. Flickr is usually used by me to store and share interesting and meaningful pictures and images. It is convenient to use it as you can access it as long as your device connect with internet network. But now, our device is connecting with WiFi, but Flickr does not work and we don't do anything with it at all. Some websites and apps also are frozen there. Nothing helps. Why I can't use Flickr app in China? How to access Flickr in China?
Why You Can't Access Flickr in China?
China is one of those countries which are the leading heads when it comes to creating and implying technology in day to day lives and for maintaining such huge technological aspects, they have also created the strictest firewall of the whole world in their very own country which is known as the Great Firewall of China (GFC). This firewall blocks most of the internet services which can be used by the rest of the world like Facebook, Twitter, Google and its other services like Google Drive and YouTube, and even Flickr.
Flickr is undoubtedly the most popular site throughout the world for both amateur photographers and professional photographers to share their work on the same platform. Flickr is a popular website for users to upload, access, organize, edit, and share their photos from any device, from anywhere in the world. And you are provided with free 1000GB to auto-upload all your photos and videos, privately storing them in your Flickr camera roll. You are able to tweak your photos, add filters, crop images and more, directly from the camera roll. And the most interesting feature is that users can explore, interact and engage with friends, family and the Flickr community. It is very inconvenient for amateur and professional photographers of China and as well as anybody who has an interest in photography to have Flickr banned in their country due to China's Great Firewall. Besides, China has created two other websites which are similar to Flickr in their country named as TuChong and Yupoo. But those websites, although they are the closest analogs to Flickr in China, are nowhere near Flickr in their popularity. But the photographers and common people with interest in photography can sigh in relief because now they can use a VPN and access Flickr by unblocking it being right inside China. So how to access Flickr in China?

How to Access Flickr in China?
Is there any way to access Flickr in China? The best solution to access Flickr in China is to use a VPN to bypass the China's Great Firewall the strictest internet censorship. VPN is the software mainly helping internet users to unblock websites blocked by geo-restriction. It creates a "tunnel" over your internet network to let you access any websites.
Understanding how the system of a VPN program works.
A virtual private network, popularly known as a VPN is a networking system which creates a private and often encrypted networking system for its users where they do not share any information of the users with any third party, thus protecting the user's privacy. It then uses a fake IP address and makes the fake IP address look like it is being used from a different country than China thus letting the user use Flickr being in China because according to the proxy IP address of the VPN user, they are situated in some other country where Flickr is not banned.

How to Access Flickr in China with A VPN?
One should start by downloading a VPN protocol.
A VPN protocol is a host on the internet which acts as a host to the VPN program to let it run smoothly once it has been downloaded and installed.
The user should move forward by downloading the VPN program and then by installing it.
This is probably the easiest step to use a VPN. One can find countless VPN program links just by searching about it on the web and then once they find their favored VPN program's link, they can download it. In the rarest of cases when one can't find any VPN links, they can download the VPN file from any torrent websites which are widely available.
The last step would be running the VPN program and selecting the proxy country.
In this last step, the user will be redirected to a prompt message where they'll be asked to select a country of their choice to create the proxy IP address. Once the user selects the country where Flickr is not blocked and runs Flickr through the VPN program, it will start working, and the user can use Flickr according to their own terms.

How to Choose the Best VPN to Access Flickr from China?
How to access Flickr in China? What's the Best VPN to access Flickr in China? After you read this article, you should know that the best solution to access Flickr in China is to use a strong and reliable VPN software on devices. Do you think it hard to choose your ideal VPN software? You may compare with many different VPNs but can't decide which is the best for you. VPN can hide IP address and real identity to make customers surf online anonymously and privately. And meanwhile, it is the best tool specifically designed to circumvent censorship and geo-restrictions to access websites and apps. You may know these well-known and solid VPNs ExpressVPN, NordVPN, Ivacy, PureVPN, VPNArea, IPvanish, VyprVPN, CyberGhost, Strong VPN ect. All these VPNs have their advantages and features overs others. But they all have the strong ability to bypass the censorship to access any websites. When it comes to choose the best VPN for you, what should you consider about? What aspects do you have to take into consideration? You can take the points listed as following as reference:
Price: Compare the price of the VPN you want with other competitors and see if the price is reasonable
Speed: Check if the speed of VPN is fast and stable
Supported Device: Check if a VPN works with devices based on such popular and major systems as Windows, macOS, iOS, Android, Linux, Windows Phone and other platforms like Routers, Apple TV, Smart TV etc.
Number of server locations: If VPN provider offers numerous server locations, and popular server locations like USA, UK, Canada, Hong Kong, Australia are must-haves. The more the better if you want to switch to many different server locations.
Number of simultaneous connections: Check how many simultaneous connections the VPN provider allows. Some just give 1 device login simultaneously, but others allow up to 3-10 simultaneous connections.
Free Trial and Money-back Guarantee: Free Trial or Money-back Guarantee is the best way to test and experience a VPN service's feature, function, performance and other technologies. It can help users to decide if a VPN is fit and helpful for them, and can check if a VPN is really worth the money they sell.
Privacy: If the VPN provider gives Non-logging policy (never log online activities, browsing histories, traffic data or DNS queries or anything that could be used to identify you)
Security: If the VPN employs strong security measures or technologies like AES-256 encryption, Kill Switch, Split Tunneling, Double-VPN, and more
VPN Protocols: Check what sorts of VPN protocols a VPN employs. VPN protocols are strong and important bridge connecting between your devices and the servers. The most common VPN protocols include OpenVPN, OpenVPN over UDP, OpenVPN over TCP, SSTP, L2TP/IPSec, PPTP and more.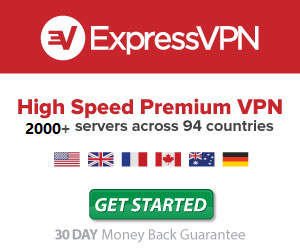 Kindly Prompt: if you are confused about how to access Flickr in China and don't know which VPNs you should choose or have any other questions about VPN, you're welcome to contact our Yoosecurity online technical team by clicking Start Live button bellow:

How to Set up VPN? (Step-by-Step Guides to Set Up A VPN Service on Mac)
After you sign up or contract with a VPN service, you should first install its software and then do some set-up on your Mac device by following the installing and set-up instructions offered by your VPN service, then you can smoothly use the VPN internet successfully, here below is the guide on how to set up VPN on Mac device. If you now are not familiar with all steps or can't finish processes by yourself, you can contact our online support!
Step 1: Click the Apple menu, select System Preferences, and click Network or click the Wi-Fi icon on the menu bar and select Open Network Preferences.
Step 2: Click the plus sign button at the bottom left corner of the window and select "VPN" in the Interface box. Choose the type of VPN server you need to connect to in the "VPN Type" box and enter a name that will help you identify it.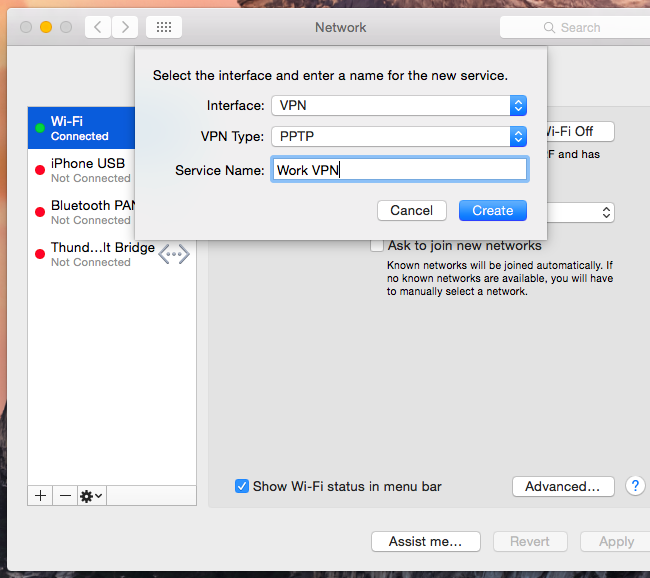 Step 3: The "Authentication Settings" button allows you to offer the authentication you'll need to connect — anything from a password or certificate file to RSA SecurID, Kerberos, or CryptoCard authentication.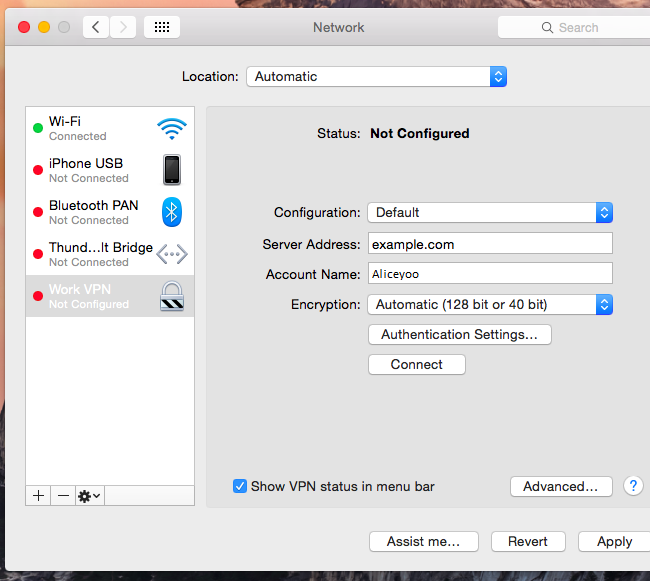 The "Advanced" button allows you to configure the VPN connection in other ways.
Step 5: When you finish all settings steps, please click Apply button to confirm your settings. And you're kindly suggested to enable the "Show VPN status in menu bar" option, then you will get a menu bar icon to manage your VPN connection. The menu bar icon can easily help easily connect to your VPN and disconnect from it as necessary.


Video Guide Show You How to Access Flickr in China
Top 10 + Best VPN Services Worldwide
View More Top 10 Best VPN Services Here »
Conclusion (How to Access Flickr in China)
How to Access Flickr in China? VPN is usually considered to be the best solution to access websites blocked by internet censorship like the Great Firewall and other internet restrictions by school, university, government, and workplaces. The net censorship in China is the most sophisticated one in the world. That means it is hard to bypass the detection of the Great Firewall. You should use the strong and high-quality VPN, or you will be soon found that you are using VPN traffic. Strong VPN can defeat the Great Firewall and make people access the websites they want. But when you select VPNs, you should use the paid VPN and avoid Free VPN, as FREEE VPN provider can't give you complete privacy. They might collect your online activities and browsing histories even your personal information. Paid VPNs like ExpressVPN, IPVanish, NordVPN, Surfshark, VPNArea, VyprVPN, Private Internet Access, Windscribe, Avast Secureline VPN and so on provide fast speed,stable connection and huge network with hundreds of server locations and many more features. It is worth using a paid and reliable VPN to access Flickr. And Paid VPNs are usually designed to be stronger and have ability to bypass the detection of China's Great Firewall. ExpressVPN $6.67/Month (Save 49%), NordVPN $3.49/Month (Save 70%) are stable with high ratings that still work in China.

Warm Prompt: If you still don't know How to select the best VPN to access Flickr, or how to set up VPN on Mac, PC, android smartphone, tablet, or iPhone/iPad device, you're recommended to live chat with Yoosecurity Online Expert for instant help!

Published by Tony Shepherd & last updated on February 11, 2020 5:25 pm