Have been hijacked by Startfenster.com virus? How did you get the Startfenster virus onto your machine as you have anti-virus program installed? Kept redirecting to malicious sites? Unfortunately, your computer was infected browser hijack virus .
Startfenster.com Virus Has Taken Off Your Browser?
Startfenster.com virus is defined as a horrific browser hijacker that exploits unwary users' computers aggressively. Usually, the virus comes through network when you are accessing malicious websites, emails or free items download attachments. The virus is linked to severe web browsing troubles which make you extremely mad. In detail, this hijacker virus can redirect your favorite websites to other harmful contents, and it changes your homepage and browser settings randomly. In fact, you will suffer a great loss as the virus can trace your browser habits and computer data to steal your personal information and other sensitive information for remote hackers by design. Don't ever enter anything useful on this hazardous hijacker page. Instead, take steps to get rid of the redirect virus completely and timely.
Generally speaking, this Startfenster.com browser hijacker may not invade your computer directly, but it is highly related to system vulnerability and slow computer performance. It also brings many other potential threats to your computer including malware and adware parasites, which may infect your computer deeply. How can the redirect virus escape from your security system to get into your computer easily? Actually, this hijacker blocks your anti-virus software to prevent it from deleting this tricky virus completely. In such a case, manual removal is appreciated to remove this nasty Startfenster virus entirely.
To make your computer healthy, Live Chat with YooSecurity Experts Now, or you can follow the manual removal guide below to get your problem fixed. (For advanced computer users)


Startfenster.com Screen Shot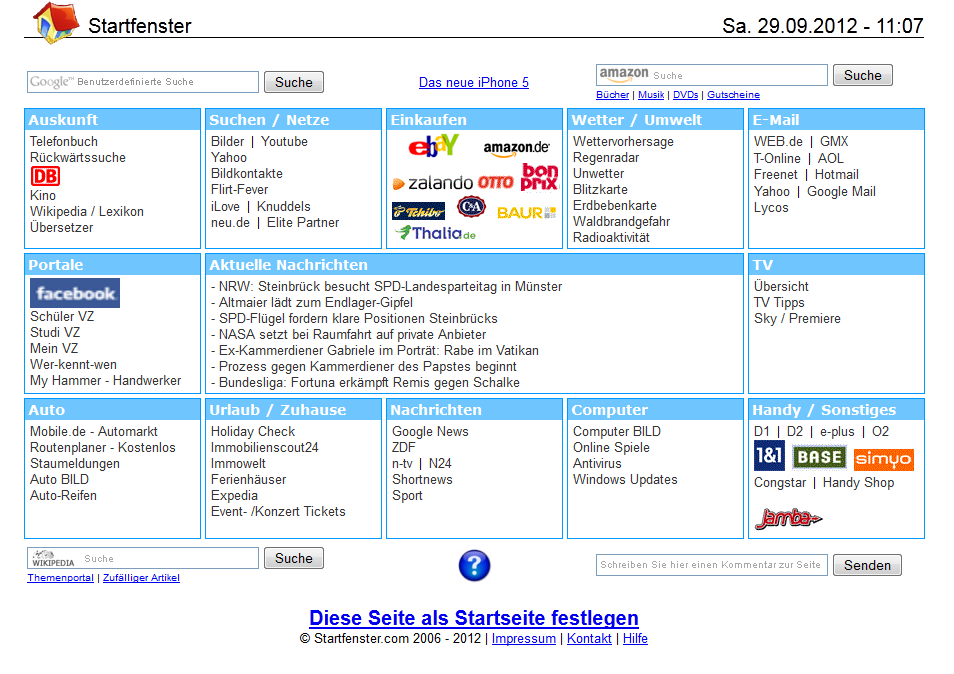 Key sentences to judge if your computer has been infected with Startfenster.com Virus
A. Your computer is something not normal as usual such as running very slowly.
B. When you open the Task Manager, you can find some strange progress which you never found before.
C. Every time you open your browser, you are redirected to Startfenster.com.
D. Your browser runs more and more slowly.
E. It always pops up some irritating advertisements even if you don't want.
Startfenster Virus has hijacked my home page in google chrome, firefox, internet explorer. How do i fix this?
Downloaded Startfenster.com onto your computer somehow when trying to download something for work. The virus is still fresh it hasn't been on for more than one day. If you search on google you can find out the virus just spread recently. Lately the victims have been getting recurring messages that data manager and RunDLL32.exe have stopped working and they think this may be connected. How to get rid of Startfenster Virus? The manual removal guide is below.
Best Way to Remove Startfenster.com Hijacker Step by Step?
Step 1: Press CTRL+ALT+DEL or CTRL+SHIFT+ESC. Open the Windows Task Manager.
If that didn't work, try another way. Press the Start button and click on the Run option. This will start the Run tool. Type in taskmgr and press OK. This should start the Windows Task Manager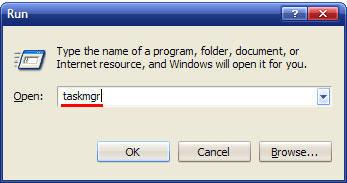 Step 2: Within the Windows Task Manager click on the Processes tab. Find the process by name. random.exe. Then scroll the list to find required process. Select it with your mouse or keyboard and click on the End Process button. This will kill the process.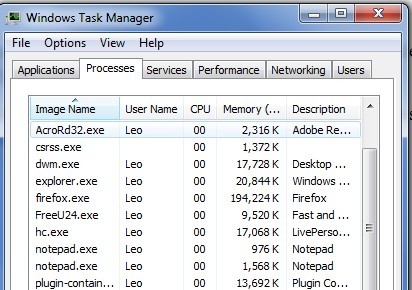 Step 3: Delete malicious registry entries related to Startfenster.com browser hijacker virus.
HKEY_LOCAL_MACHINE\SOFTWARE\Microsoft\Active Setup\Installed Components\random
HKEY_LOCAL_MACHINE\SOFTWARE\Microsoft\Windows\CurrentVersion\run\random
HKEY_CURRENT_USER\Software\Microsoft\Installer\Products\786OSH093N512 "(Default)"="1?
HKEY_CURRENT_USER\Software\Microsoft\Windows\CurrentVersion\Uninstall\"UninstallString" = "'%AppData%\[RANDOM]\[RANDOM].exe" -u
HKEY_CURRENT_USER\Software\Microsoft\Windows\CurrentVersion\Uninstall\"ShortcutPath" = "'C:\Documents and Settings\All Users\Application Data\786OSH093N512.exe" -u'"
HKEY_CURRENT_USER\Software\Microsoft\Windows\CurrentVersion\RunOnce "5ATIUYW62OUOMNBX256" = "'C:\Documents and Settings\All Users\Application Data\786OSH093N512.exe'
Step 4?Remove malicious files of Startfenster.com Virus
C:\WINDOWS\assembly\GAC_64\Desktop.ini
C:\Windows\assembly\GAC_32\Desktop.ini
C:\WINDOWS\system32\ping.exe
Video of Key Steps on How to Modify or Change Windows Registry:
Startfenster.com is updated from the former version of search.fantastigames.com/455. Recently many victims of the virus downloaded a .rar extractor and it installed a toolbar that would redirect their new tabs to a different search engine called the fantastigames toolbar. Although they deleted the toolbar from their Google chrome settings but they still have been affected something else. And most of them noticed that they have two instances of the process csrss.exe or some thing weird running, and your computer runs slowly and almost to be crashed.
Based on various situations and computer skills, you can choose the following solutions fit for you.
1. Follow the steps we provide to manually remove the virus.
2. If you failed to remove Startfenster.com Virus infection with the method above, please consult YooSecurity certified professionals to remove it completely. Live chat with experts now

Published by Tony Shepherd & last updated on June 5, 2013 3:38 am