Is Security Defender Firewall Alert Real or just a new fake virus? I keep getting security defender pop ups and i can't open regedit, how bad is security defender firewall alert for windows 7 or windows 8? Every time i boot up my computer and find out the scam Security Defender Activate now starts to scan my system telling Attention: Danger! Then i was unable to run my anti-virus programs, neither could i browser internet, what to do? I am looking at the processes. I think I need to delete some of them, but which ones?
Infected Security Defender Firewall Alert virus? How to get rid of it?
Security Defender Firewall Alert is the new variant of the fake system alert family (Original Versions: XP Defender, Vista Defender and Win7 Defender). It is a fake anti-virus application that does not have the capacity to scan or protect the system from virus or malware attack. An anti-virus application is supposed to be able to protect the system from viruses and other malware attack. This application is in itself a threat to the computer system. The aim of the rogue Security Defender anti-virus application is to deceive the computer user into thinking that it is a hardworking legitimate security application. As soon as it sneaks into the computer system and gets activated it would begin to try to scare the PC user with Warnings and security Threats of viruses and malware detected.
Security Defender Firewall Alert is not a legitimate security application and so all the system scans, threats and warnings are all faked. It doesn't have a virus database and lacks the capacity to scan or detect virus. It is a fake program that should not be trusted. It can be used by hackers to record your keystrokes and web browsing history so as to steal you personal information. This fake antivirus application is also designed to steal people's money by deceiving them to pay for a licensed version that does not exist. This is done by scaring people into believing that their computer is infected and that they need licensed version of the application to clean the threats. However there is no licensed version and unsuspecting people would just lose their money and compromise the payment details to thieves and hackers. One of the victims said: I've recently acquired the Security Defender Virus and I can't run any .exe files to get rid of it. I tried in both normal and safe mode with networking. Anytime I try to open malware bytes or rkill it comes up with a screen saying security defender firewall alert and lists the program i'm trying to open. It gives me two options "Activate" (to register my copy of Security Defender) or "Stay Unprotected". I tried using a flash drive to open up RKill and MBytes but it still won't let me run them.
To save your computer, Live Chat with YooSecurity Expert Now. You can follow the manual removal guide below to get your problem fixed. (For advanced computer users)


1. Screenshot of Security Defender Virus – Fake Alert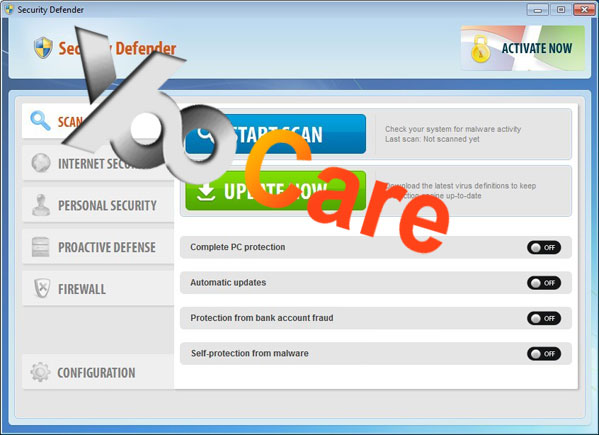 2. Latest Version of Security Defender Alert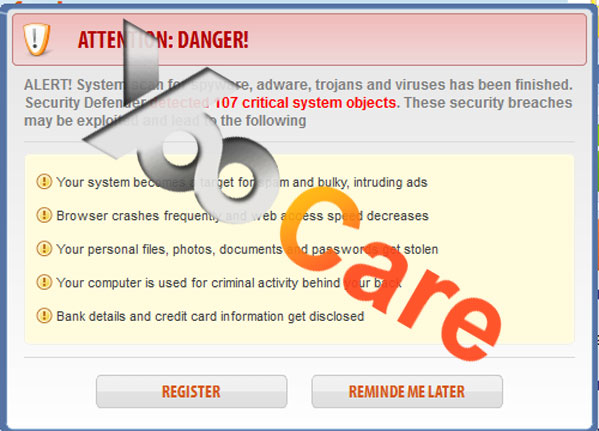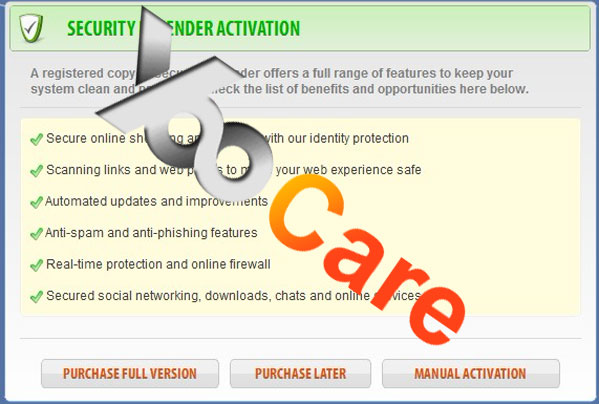 How Did I Get Security Defender Alert Virus Scam As I Have Anti-virus Software Installed On My PC?
One way to be sure that Security Defender Firewall Alert is a dangerous application is the fact that it sneaks into your computer system. It is usually packed along with a Trojan virus and hidden inside free content online such as spam email attachment, video or audio codec, freeware and shareware. Sometimes when a PC user clicks on any flashy threat notification or virus alert free scan they unsuspectingly download this fake application on their system.
Symptoms or Harmfulness of Security Defender  Firewall Alert Virus
"Attention: Danger!
Alert! System scan for spyware, adware, Trojans and viruses has been finished. Security Defender detected 107 critical system objects. These security breaches may be exploited and lead to the following:
Your system becomes a target for spam and bulky, intruding ads
Browser crashes frequently and web access speed decreases
Your personal files, photos, document and passwords get stolen
Your computer is used for criminal activity behind your back
Bank details and credit card information gets disclosed"
"Click Register to register your copy of the tool or Remind Me Later.
SECURITY DEFENDER ACTIVATION
A registered copy of Security Defender offers a full range of features to keep your system clean and protected. Check the list of benefits and opportunities here below.
1. Secure online shopping and banking with our identity protection
2. Scanning links and web pages to make your web experience safe
3. Automated updates and improvements
4. Anti-spam and anti-phishing features
5. Real-time protection and online firewall
6. Secured social networking, downloads, chats and online services
What can Security Defender Alert Virus Scam do on my computer?
Once the application gets on a computer it begins to change and alter registry and computer settings and configures itself to activate at the next computer reboot. Once activated, the application would begin to prompt fake system scans and fake alert threats notifications of viruses detected.
Security Defender Firewall Alert is a malware application that can lead to serious computer damage if left unchecked for a while. The application should not be considered as a mild threat but should be removed as soon as possible.
Best Way to Remove Security Defender Firewall Alert Virus Malware With Manual Removal Guide
This dangerous alert belongs to the group of rogue anti-virus programs which is designed to block your access to internet. You clicked on a link or opened up an email with some links on your computer and your computer got blocked saying that you have many viruses on the computer, and it is in high risk. But you can't do anything at the moment. YooCare/YooSecurity provides the most professional online PC service. YooCare/YooSecurity experts can plan out a solution to access your computer in safe mode with networking at first. When it's possible to do that, their experts will do as follows:
Step A: Restart computer in safe mode with networking. To do this, just need to press F8 key before the system is started like this (If your system is Windows 8, please click here for the guide):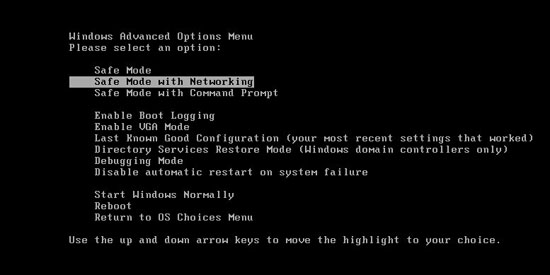 Step B: Press Ctrl+Alt+Del keys to open the Task manager to stop the progress. Because the name will be changed fast, it will be show with different name.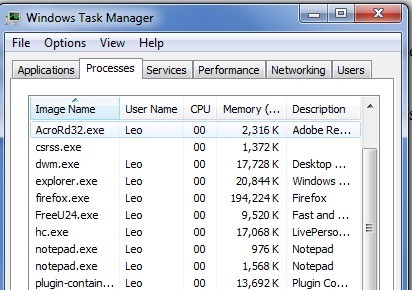 Step C: Delete all the related file
Step D: Delete associated register entries of Security Defender Firewall Alert created in computer system.
KEY_CURRENT_USER\Software\Classes\.exe\shell\open\command "(Default)" = '"%LocalAppData%\kdn.exe" -a "%1" %*'
HKEY_CURRENT_USER\Software\Classes\exefile\shell\open\command "(Default)" = '"%LocalAppData%\kdn.exe" -a "%1" %*'
HKEY_CLASSES_ROOT\.exe\shell\open\command "(Default)" = '"%LocalAppData%\kdn.exe" -a "%1" %*'
HKEY_LOCAL_MACHINE\SOFTWARE\Clients\StartMenuInternet\FIREFOX.EXE\shell\open\command "(Default)" = '"%LocalAppData%\kdn.exe" -a "C:\Program Files\Mozilla Firefox\firefox.exe"'
HKEY_LOCAL_MACHINE\SOFTWARE\Clients\StartMenuInternet\FIREFOX.EXE\shell\safemode\command "(Default)" = '"%LocalAppData%\kdn.exe" -a "C:\Program Files\Mozilla Firefox\firefox.exe" -safe-mode'
HKEY_LOCAL_MACHINE\SOFTWARE\Clients\StartMenuInternet\IEXPLORE.EXE\shell\open\command "(Default)" = '"%LocalAppData%\kdn.exe" -a "C:\Program Files\Internet Explorer\iexplore.exe"'
By the way: Just be attacked by this rogue antispyware? I don't think it's legit or is it? It is fake. Manually remove Security Defender fake alert is a rather difficult work, if you are not a professional computer expert. You have better get YooCare/YooSecurity online service 24/7 in time. This is the real fastest and safe way to remove it.
Video Guide to Remove Security Defender Alert Virus Scam
Removing Security Defender Firewall Alert is not as easy as getting them on your system. This is because they alter registry and other settings to ensure that it is hard to uninstall or remove them completely from the system. Even legitimate antivirus programs would find it difficult to remove them successfully; in fact the fake application may prevent your anti-virus program from functioning properly. To be able to successfully disable Security Defender Alert and remove all its files you would have to use the proper guides with the computer running on safe mode. Once removed from your system you should then keep in good habits to ensure that all files and components have been safely protected.
Special tips: Spending a lot of time fixing your computer with no success? Contact experts now to unlock your computer and remove Security Defender Firewall Alert virus safely and completely.

Published by Tony Shepherd & last updated on April 10, 2014 4:42 am