Well, recently I have something fishy downloaded on my computer called AV Security Suite. At first I thought it was an antivirus program, but after searching on Google I found it was fake. Now this program completely disabled almost everything on my user account. I am not quite sure how to get rid of this virus because my task manager doesn't open up on my account either. Also it won't allow me to run AVG, nor Malwarebytes by keeps giving  me fake security alerts. Also when I go to control panel, I cannot see the program there. So what is the best way to uninstall "AV Security Suite"?
How to Remove AV Security Suite?
If "AV Security Suite" suddenly pops up on your computer screen and starts scanning your computer, then your computer must be attacked by a common type of online fraud – Rogue Program. Now there are a number of ways for this rogue antivirus software to access your PC, and the most common one is via fraudulent pop-up windows and fake alerts which try to convince you that your machine has been infected. If you click on any of the fake alerts, this deceitful program can install itself very quickly and then perform destructive activities on the target machines that run with Windows OS, including Windows 8, Windows 7, Windows Vista and even Windows XP. As we can see, rogue antivirus programs are increasingly becoming a big problem for both individual computer users at home and for businesses of all sizes. Don't give them any chance to access your computer, or your computer will be fully messed up.
It must be a disaster for you from the moment AV Security Suite gets installed on your computer. The program can change your computer settings and add it own entries to registry which can make itself run automatically when every time you boot up the computer. Then it starts its trick by scanning the computer for threats and signaling infections, which eventually requires the user to pay the full version to remove those non-existent viruses. In another word, the program is lacking in legitimate anti-malware functionality and its final goal is to encourage you to spend money on a fake 'full' version of its software. Although it has a convincing appearance and it scans your computer just like a real PC cleaner, that's only what the whole process looks like because actually the scan does not reveal any true facts about how your system is functioning for the moment and whether or not it has spyware on board. It just keeps pushing you to pay for the full version and then gets your money. In order to make people believe it is a trusted and useful program that can detect computer problems, it does a lot of things to confuse users.  To be specific:
Operations on the computer will be constantly blocked by the virus screen pop up.
Regular files and programs are reported to contain viruses and are suggested to be removed.
Fake security alerts are displayed continuously.
Internet connection can be affected as well.
Computer is slow in response.
CPU Usage percentage is rather high.
Desktop icons are missing or relocated.
…
How can I uninstall AV Security Suite completely on Windows?
One of the most annoying troubles caused by this rogue scam virus is that it blocks almost every file or program on the infected PC from opening. Whenever you attempt to open them, you will be told that they contain potential threats that may have infected the system. Users normally don't have a clue on how to stop this annoying block. In this case, manual removal is recommended in this passage as an efficient way that guarantees a complete fix. Various program files, registry keys and specific modes of Windows will be involved during the manual removal process. Unpredictable consequences may occur if you are not qualified with sufficient computer skills.
Suggestions: If you are not a computer tech or don't have lots of experience with scam malware problems, contact YooSecurity Online PC Experts now for removal help to rid this fake AV Security Suite of PC. Some basic manual steps are also given in the following (for advanced computer users):


Screenshot of The Fake AV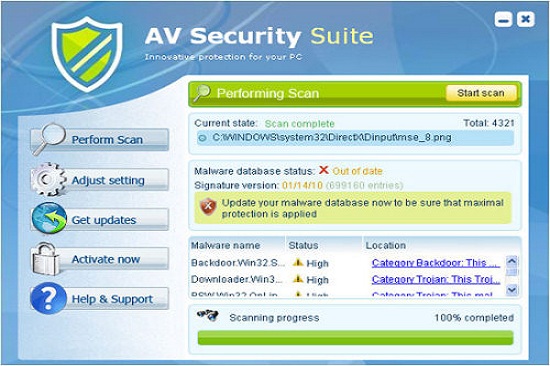 By stating regular or important files and programs are infected, the rogue is trying to mess up your computer system further to provide more convenience for potential adware/malware and remote hackers. PC users should ignore what these pop up messages say and uninstall the fake anti-virus to stop these annoying pop ups.
Where can I get the activate codes to fix the problems on my PC?
By giving you all these difficulties, the scam malware is trying to trick you into paying for the "full version" of the rogue program which does not even exist. It says to get the activate codes to register for the full version of the program which will be able to help you get rid of all these problems. That is not true but a trick to scam innocent PC users. Apparently, paying for the codes will not help you get out of all these troubles but might cause you more problems instead. The only way to make all the problems including the annoying pop ups and constant blocks on your PC go away is to remove fake AV Security Suite program manually and completely.
A Step-by-Step Removal Instruction for Rogue Antispyware
Manual Removal Steps: (For most Windows users)
1. Safe Mode with Networking/Safe Mode with Command Prompt.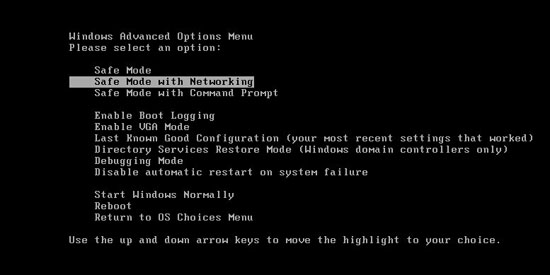 Restart the infected computer, tap F8 key constantly when computer is booting back up to get safe mode options on the screen, use arrow keys to highlight the option you want to enter then press E/Enter key. * Usually, this rogue program will be disabled from automatically starting in safe modes. Users will be able to fix the AV Security Suite problem without constantly blocks from the fake AV.
2. Windows Task Manager.


Press CTRL+ALT+DELETE or CTRL+SHIFT+ESC; or pull up Run box from Start menu to type in taskmgr
Click on Processes tab
End process of the rogue virus
or
Click on Applications tab
Right click on tasks you want to end
Select Go To Process
End Processes
3. Delete AV Security Suite files and registries from system.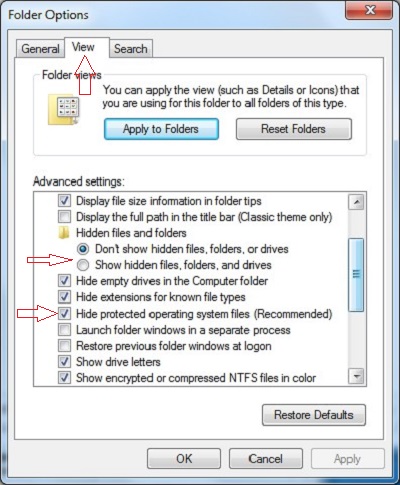 Click on Start button
Control Panel
Search for "folder options" on top right corner
Click on View tab
Show hidden files, folders, and drives
C:\Users\profile name here\AppData\random names
HKCU\Software\Microsoft\Windows\CurrentVersion\Run\rnd
…
* Special tips for Windows 8 users: To put a Windows 8 into safe mode, press CTRL+ALT+DELETE to get the Restart option, hold down Shift key then select Restart. On the Choose an option screen, select Troubleshoot, Advanced options, Startup Settings, Restart. If you are still having troubles with the fix process on a Windows 8, contact online PC experts for help now to remove AV Security Suite.
Video guide to remove fake AV:

Alternatively, you can view this fake AV removal video guide directly on our website:
Conclusion
AV Security Suite appears to be a legit Antivirus that can detect and remove all the threats in your computer, but the fact is that it is a rogue program which uses scare tactics by only showing innocent users fake reports, misleading them to pay for its useless product so as to rip off their money. Once installed, it blocks you from do anything on the computer.  What is wrose, clicking the 'x' in the right hand corner also does nothing to close it down. You will be forced to run a fake scan every time when system boots up. Don't spend your money purchasing this useless product, it is just a scam designed to rip you off. It is strongly recommended users to remove the program manually.
Note: Can't stop all the pop ups by fake AV Security Suite program? Contact YooSecurity Experts now to get help promptly to avoid further consequences:


Published by Tony Shepherd & last updated on July 6, 2014 12:30 pm