"Win32/Phorpiex Virus" keeps reoccurring on your computer? Have you tried to get rid of the virus by Microsoft Security Essentials but with no luck? No anti-virus can pick it up except Microsoft Security Essentials, but it cannot deal with it on its own and it just says to restart to finish but the virus show up again? How do you save your computer if you contracted with this virus?
What the real essence of Win32/Phorpiex Virus
Win32/Phorpiex Virus is a threat classified as a worm that can break into the target computer by exploiting software vulnerability. Once it gains an access, it will apply an advance technique that aims to conceal itself on the infected system and then it begins to attack user's computer stealthily. Like other worms, it constantly duplicates itself everywhere in your computer to occupy your system resources. And then it drops several malicious files and creates a couple of folders under Application Data folder, making users get confused about how to distinguish and find out from all the legal system files. Thus, the removal becomes so complicated and also your PC performance will be notably decreased.
Generally, this worm can propagate through email, peer-to-peer network connections, instant messaging programs or social networking sites. Once access, it may install a backdoor virus without your permission so that hackers can remotely access your PC and steal your personal information. In a word, if you do not detect and remove it in time, other threats may access your system gradually until your system is totally ruined. In order to prevent data loss and unnecessary hassle, it is suggested users to delete Win32/Phorpiex as soon as possible.
Note: To save your computer, Live Chat with YooSecurity Expert Now, or you can follow the manual removal guide below to get your problem fixed. (For advanced computer users)

Some Symptoms of Win32/Phorpiex Virus Infection:
1. This virus will reset the internet connection and keeps warning computer users.
2. Desktop background image and Browser homepage are changed with something unknown by this Trojan infection.
3. This virus slows down your computer speed considerably. This includes opening program, shutting down your computer, and slowing down Internet.
4. This virus pops up annoying advertisements while you surfing the internet.
5. This virus will shut down your anti-virus and anti-spyware programs. This virus will also infect and corrupt your registry, making your computer totally bareness.
Best Way to Remove Win32/Phorpiex Virus Manual Removal manually Step by Step?
Please follow these steps to get rid of Win32/Phorpiex Virus manually:
Step 1: Press CTRL+ALT+DEL or CTRL+SHIFT+ESC. Open the Windows Task Manager.
If that didn't work, try another way. Press the Start button and click on the Run option. This will start the Run tool. Type in taskmgr and press OK. This should start the Windows Task Manager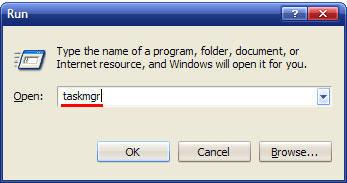 Step 2: Within the Windows Task Manager click on the Processes tab. Find the process by name. random.exe. Then scroll the list to find required process. Select it with your mouse or keyboard and click on the End Process button. This will kill the process.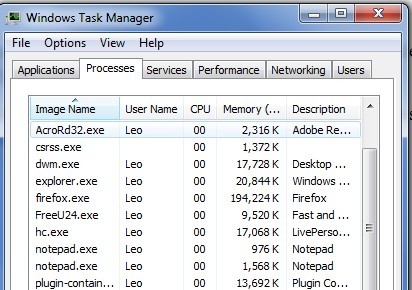 Step 3: Delete malicious registry entries.
HKEY_LOCAL_MACHINE\SOFTWARE\Microsoft\Active Setup\Installed Components\random
HKEY_LOCAL_MACHINE\SOFTWARE\Microsoft\Windows\CurrentVersion\policies\Explorer\run\ random
Step 4: Remove malicious files of Win32/Phorpiex Virus
win32rundll.exe
dwm.exe
waudiohd.exe
Video of Key Steps on How to Modify or Change Windows Registry:
Up to now, you must understand the variant of Win32/Phorpiex worm is really hard to be removed by any anti-virus programs, no whether how you did to kill it, it is still in your system. And you have searched online from many sites from solutions to rescue your computer as it is only several months or only more than one year, what is important, you can't lose your data. Therefor, you must find an efficient way to resolve the issue. Anyway, you are required to get rid of the virus without coming back.
Based on various situations and computer skills, you can choose the following solutions fit for you.
1. Follow the steps we provide to manually remove the virus.
2. If you failed to remove Win32/Phorpiex Virus virus with the method above, please consult YooSecurity certified professionals to remove it completely. Live chat with professionals now

Published by Tony Shepherd & last updated on January 30, 2013 7:15 am