Hi, I need to use a VPN and I've been looking into different providers, but there's one thing I'm worried about. Can't a VPN provider just look at my traffic all they want and see what I'm doing? Don't I just have to trust them not to spy on me? If that's true, how do I pick one I can trust, when they can all see what I'm doing?
The discussion about the security of VPN
What VPN can be trust? If security is all you're concerned with, and you have a VPN provided to you by your school or company, you're already set. In fact, almost any VPN will cover you from the security angle, because you're only really concerned about protecting your activity from prying eyes, presumably on the same network that you're on—like a hotel, coffee shop, or airport's free Wi-Fi. Of course, you still need to make sure that your VPN provider isn't just sniffing your traffic themselves and making themselves the security issue, but we'll get to that in a moment.
VPN mainly adopts 4 technologies to ensure the safety of the data communication: Tunneling, Encryption & Decryption, Key Management and Authentication. About the Authentication technology, VPN is the use of the PPP method for user authentication. These validation methods include: PAP, CHAP, SPAP, MS-CHAP and EAP. About the Encryption & Decryption and Key Management technology, VPN is use the MPPE and IPSec methods to encrypt data; and adopt the method of public and private key for Key Management. MPPE can make terminal for secure communication from anywhere around the world, and MPPE Encryption also can ensure the security of data transmission. The above technologies are enforced to remote VPN server. VPN connection can realize double data encryption, and make the network data transmission more secure. You can also use the VPN connect to the server to physical separation of highly sensitive data server physically separated. Only appropriate permissions users can access protected resources through the remote network by VPN server.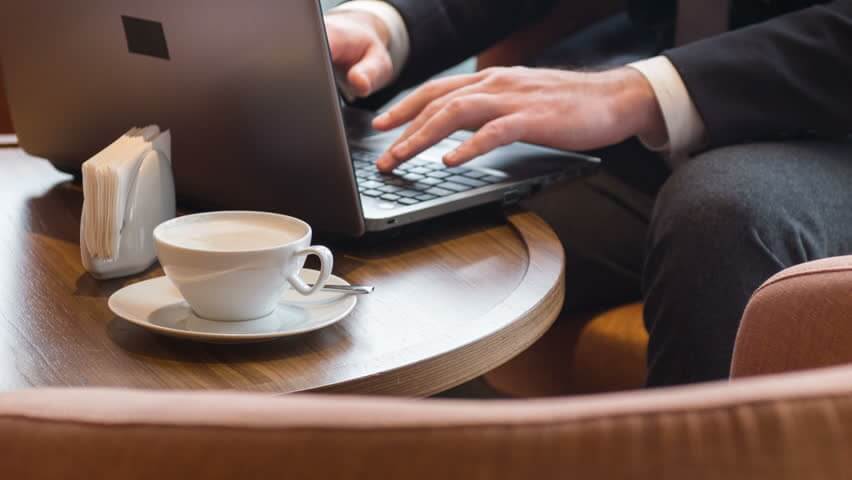 Safety is the core issue of VPN. At present, the security of VPN technology mainly includes firewall technology, router with tunnel technology, Encryption protocol and security keys. These technologies can ensure users to access the network safely. But once a user's VPN needs to extend to the remote access, you need to note that the online network connection to the company will be always the main target of hackers. Because, telecommuting employees have access to the company's budget, strategic planning and project through the PC which is outside of firewall. It constitutes the weaknesses in the company's security defense system. The VPN allows employees double to improve the work efficiency and reduce the time spent on transportation, but also provides numerous opportunities into the company network core for the hacker, competitors and commercial espionage. But the companies did not pay enough attention to security of telecommuting. Most companies think their network is safe on the firewall; the firewall can refuse to all of illegal request, and employees can dial into the system optionally. This view is wrong. Work in home sounds good, but from a security point of view, it is a great threat. Most of company's security software does not provide protection for home computer. The company's firewall can be intruder isolation in the outside and ensure the main information security of VPN between office and home office, but the intruder can access the network through a trusted users. Yes, encrypted tunnel is safe, connection is correct, but this does not mean that a home computer is safe.
Black guest need to detect the IP address in order to invade the employee's home computer. According to the professionals' description, use the IP address of the dial-up connection can be scanned by hackers. So if the home office staff has an uninterrupted connection link like DSL (usually this kind of connection has a fixed IP address) will make it easier to the hacker's invasion. Because the dial-up connection is assigned a different IP address every time in access, although it can also be intrusive, but relatively more difficult. Once a hacker broke into the home computer, they will remote to run employee's VPN client software. Therefore, we must have the corresponding solutions to the security vulnerabilities of remote access VPN, and make users to run the VPN safely.
Warm prompt: If you have any questions about what are the benefits of a Good VPN and what vpn can be trusted? Please live chat with YooSecurity Experts for tech support.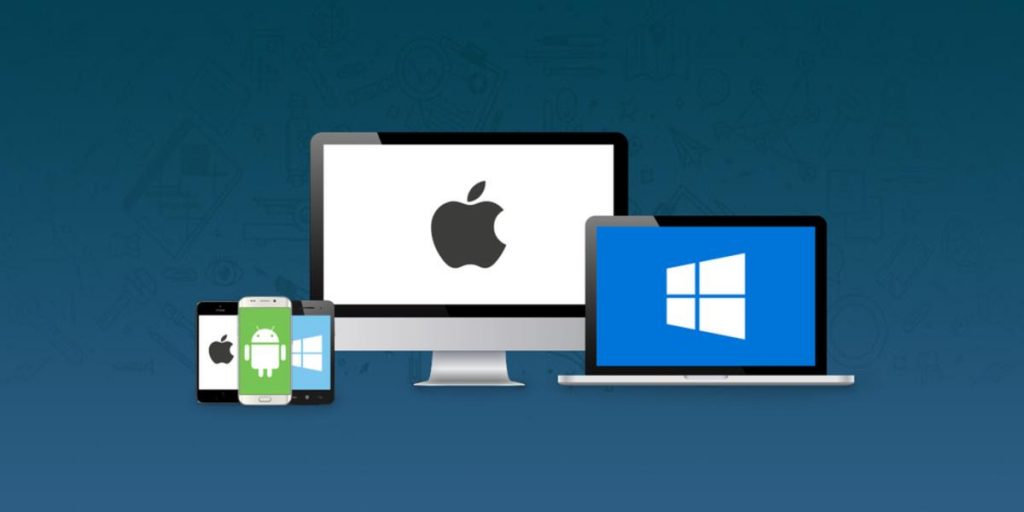 How to run the VPN safely?
The best way to run the VPN safely is install the personal firewall on the pc; it can prevent intruder access the company network. Of course, there are some practical solutions to provide remote worker:
1. All remote workers must be approved to use VPN.
2. All remote workers need to have a personal firewall. It is not only to prevent computer intrusion, how many times can also record connection be scanned.
3. All remote staff should have an intrusion detection system to provide information of hacker attacks.
4. monitoring the installed software on the remote system, and restrictions they can only use at work.
5. IT professionals need to regularly check for the remote system.
6. Outworker should encrypt sensitive documents.
7. Installation requirements input password access control procedure, if the input password mistake, alert the system administrator through Modem.
8. Select the DSL supplier who can provide safe protection function
How to choose a VPN and which is suitable for you?
Every user is going to have slightly different VPN needs, and the best way to pick the ideal VPN service is to take careful stock of what your needs are before you go shopping. Do a little research and you should be able to find an VPN company that has everything you need. Here are some reasons why you might need a VPN and how these reviews use criteria that make sure you find the exact one that you're looking for.
1. Price. Most VPN companies charge a fee per month. The cost for a VPN service should match up with the number and quality of service it provides. It's always tempting to choose the least expensive, but the cheapest isn't necessarily the best.
2. Speed. In most cases all your Internet traffic will be sent via the company's own servers before being forwarded to their destination once you connect to a VPN. Services that make your Internet slow to a crawl when you connect to them are also often not worth your time.
3. Security. The VPN provider will go to make sure that your information isn't available to third parties who come snooping for it. And please note that when choosing a VPN check what security they provide, and more importantly what type of protocols they offer (such as PPTP or OpenVPN).
4. Support. You're better off with a company with 24-7 support, and one that has a decent support website with user forums and the like. That's usually one of the best places to check when you run into technical difficulties.
Whether you have a VPN provider already or you're searching for a good one, the first thing you should ask yourself is why you want one in the first place. Now, we've made the case for why most people should have one and what types of people need a VPN, but ultimately most needs boil down to two things: Security and privacy, or some combination of the two.
Top 10 Best VPN Services Worldwide
| VPN Provider | Server | Jurisdiction | # of Connections | Price(USD) | WebSite |
| --- | --- | --- | --- | --- | --- |
| | 1500+ VPN servers in 94 countries. | British Virgin Islands | 3 | $6.67/Month (Save 49%) | Best Deals |
| | 1,000+ VPN servers in 60+ countries. | USA | 5 | $6.49/Month (Save 46%) | View Deals |
| | 2643 servers in 56 different countries. | Panama | 6 | $3.29/Month (Save 72%) | View Deals |
| | 750+ VPN servers in 140+ countries. | Hong Kong | 5 | $2.04/Month (Save 79%) | View Deals |
| | 70+ global servers in many countries. | Switzerland | 3 / 5 | $4.16/Month (Save 50%) | View Deals |
| | 700+ VPN servers in 34+ countries. | Israel | 3 | $2.49/Month (Save 75%) | View Deals |
| | 30+ locations in many countries. | Malaysia | 5 | $4.99/Month (Save 50%) | View Deals |
| | 3000+ Servers in 55+ Countries. | USA | 5 | $5.95/Month (Save 50%) | View Deals |
| | Over 200 servers in 69 countries. | Bulgaria | 6 | $4.92/Month (Save 50%) | View Deals |
| | 300+ VPN Servers in many countries. | Seychelles | 3 | $3.33/Month (Save 34%) | View Deals |
| | Servers in 30+ locations around the globe. | Germany | 1 | $1.62/Month (Save 82%) | View Deals |
P.S. If you are confused and don't know which VPN you should choose or have any other questions about VPN, you're recommended to contact Yoosecurity online expert by clicking Live Chat button below.

Published by Tony Shepherd & last updated on April 12, 2018 3:05 am