If you are an Internet user then use VPN. VPN(virtual private network) injects security & privacy to private & public network. One recommended it, because it makes your browsing the Internet safer. If you use a VPN, it makes an encrypted tunnel from where your Internet requests are sent. Without VPN, your information can be grab. So use VPN to make your Internet connection more secure. If don't know how to choose a good VPN, the following article will help you know about what's the best VPN service for 2020:
More Information about VPN
With multiple countries and people constantly trying to hack and or steal passwords VPN is very important. In some countries where Skype and certain social medias networks are censured and/or blocked, the best VPN service provides you a fast, user-friendly, stable connection opportunities where information and the truth can be shared freely. In some countries, the people are being forced to not access videos, documents and reality with regards to the corrupt government officials. But VPN represents a clean and honest information flow where people can learn and love each other in a day like Valentine's day.
VPN creates a network that is private but virtual. It is private because it guarantees privacy inside the organization. It is virtual because it does not use real private WANs; the network is physically public but virtually private. It uses a technique known as tunneling to transfer data securely on the Internet to a remote access server on your workplace network. Using a VPN helps you save money by using the public Internet instead of making long-distance phone calls to connect securely with your private network. There are two ways to create a VPN connection, by dialing an ISP,or connecting directly to Internet. Using a VPN is always recommended when connecting to the internet through public networks, as most networks are shockingly easy to intercept for anyone who knows how. In order to keep personal, business, or financial information secure, VPNs offer several layers of added encryption.
VPNs also have the added benefit of allowing users to connect to servers in their choice of locations. Say you're a UK citizen travelling abroad and want to catch up with the latest TV on BBC iPlayer – connecting through a local ISP this service would be blocked as standard. If instead you choose to connect through a VPN with a UK server, the iPlayer website will see your connection as coming from within the UK and will allow full access. The same goes for other localized services such as Netflix, Hulu, Youtube and even Facebook, to which access is restricted in certain jurisdictions.
Kindly Prompt: If you are confused what is the best VPN for 2020? or have any other questions about VPN, you're welcome to contact our Yoosecurity online technical team by clicking Start Live button bellow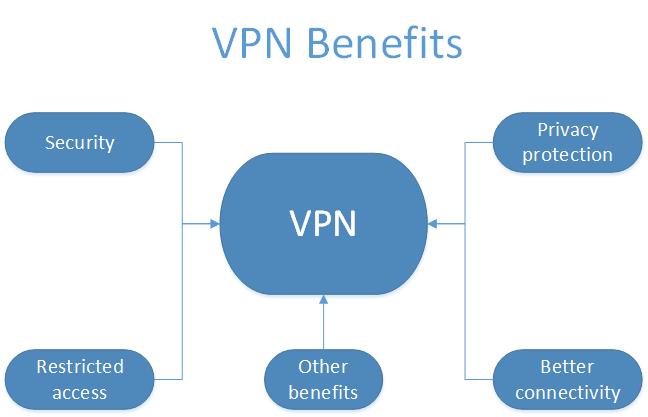 The Harmful of VPN (From the expert evaluation)
1. Protect their privacy and anonymity on the internet.
2. The VPN services can strengthen your online connection by keeping the hackers away.
3. The VPN services help you make phone calls using VIP services at cheaper rates.
5. The VPN services help prevent the DDoS attacks in online gaming.
6. The VPN services unblock the region restricted websites, access geographically blocked sites in your country and streaming services. You can watch Netflix, Hulu, Home Box Office, streamed broadcasts and much more if they are not available in your region by simply connecting through a VPN.
7. To secure their internet connection when using public Wi-Fi networks
8. To use BitTorrent and P2P networks anonymously without disclosing their real IP address
What's The Best VPN Service For 2017?
If you want to access geographically blocked sites in your country, you just need to buy a VPN service, and run it on your computer, tablet or mobile phone. So how to choose a VPN and which is suitable for you? Here are some suggestions in the following:
1. Price
Most VPN companies charge a fee per month. The cost for a VPN service should match up with the number and quality of service it provides. It's always tempting to choose the least expensive, but the cheapest isn't necessarily the best. Otherwise, free VPN Providers are more likely to log your activities and serve contextual ads while you're connected. They're also more likely to use your usage habits to tailor future ads to you, have fewer exit locations, and weak commitments to privacy. They may offer great features, but if logging and privacy are important to you, you may want to avoid them. However, if you just need quick, painless security while traveling on a budget, they're a great option.
2. Speed
In most cases all your Internet traffic will be sent via the company's own servers before being forwarded to their destination once you connect to a VPN. Services that make your Internet slow to a crawl when you connect to them are also often not worth your time.
3. Security
There are a lot of VPN technology and way in the market, but all of VPN should guarantee the specificity and safety of data transmission through the public network platform. Then in order to build a tunnel in a connection-oriented public IP network to establish a logical and point-to-point connections. It can take advantage of the transmission of data encryption technology to pass tunnel encryption, to ensure that the data is specified only the sender and receiver of understanding, so as to ensure the privacy and security of data. In terms of security, the VPN is build directly on the public Internet to make simple, convenient and flexible, but the security problem is more important. Businesses must ensure that their data are not peep and tampered with attacker on VPN, and they need to prevent illegal users access to network resources or private information. Hence, ExtranetVPN have better request for security for the enterprise network extended to partners and clients.
4. Service (QOS)
VPN network should provide different levels of service for the enterprise data quality assurance. Different users and business needs different demand for service quality. As mobile office users, the major factor of VPN services is to provide a wide range of connecting and coverage; As the private VPN network what has many branches needs network provide a good stability for interactive internal corporate network; As the other application (such as video) need more service about the Internet of time-lag and bit error rate. That above Internet application require network provide different levels of service quality according to the need. In the building of a VPN network optimization, another important requirement is effective to use limited wan resources to provide important data reliable bandwidth. QOS can forecast and control to browse and manage the bandwidth according to the priority assigned bandwidth resources, making all kinds of data can be successively sent reasonably, and prevent the happening of the data block.
Top VPN Services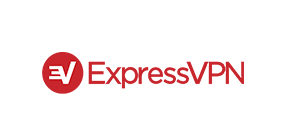 ExpressVPN service is a bit pricier than other VPNs. Their monthly service starts at $12.95. A six-month term is $9.99 a month, billed $59.95 upfront. Their annual plan is $8.32 a month, or $99.95 annually. They currently have 136 VPN servers in 87 countries and Unlimited bandwidth (Surf as much as you want); Unlimited speed (Servers will not intentionally slow you down); 99.9% uptime; No Logging of your activity; Connect up to three devices at one time; Support for Mac; and Mobile Friendly! (Android and iOS supported.)

NordVPN offers 6 simultaneous connections, a trusted reliable service and excellent support. Their monthly service starts at $11.95. A six-month term is $8.00 a month, billed $48.00 upfront. Their annual plan is $6.58 a month, or $79 annually. The software is compatible with most operating systems and mobile devices, which offers flexibility and security for all of your day-to-day needs. Overall this is a great choice for casual web-browsing purposes.

PureVPN is more popular than ever with Australians looking to cover their tracks online. And the pricing is more cheaper. Recently, they Get 71% Off Annual Subscriptions, Their annual plan is $2.91 a month. It provides leading security features and a platform that is more than versatile to cater to new and inexperienced users.
There are many VPN products saling on the market. If you're ready to give VPN a try, then you need to do your research to choose the best provider. However, you need to be careful when reading reviews. Whether you have a VPN provider already or you're searching for a good one, the first thing you should ask yourself is why you want one in the first place. Now, we've made the case for why most people should have one and what types of people need a VPN, but ultimately most needs boil down to two things: Security and privacy, or some combination of the two.
P.S. If you are confused and don't know which VPN you should choose or have any other questions about VPN, you're recommended to contact Yoosecurity online expert by clicking Live Chat button bellow.


Published by Matt Johnston & last updated on February 12, 2020 5:21 pm