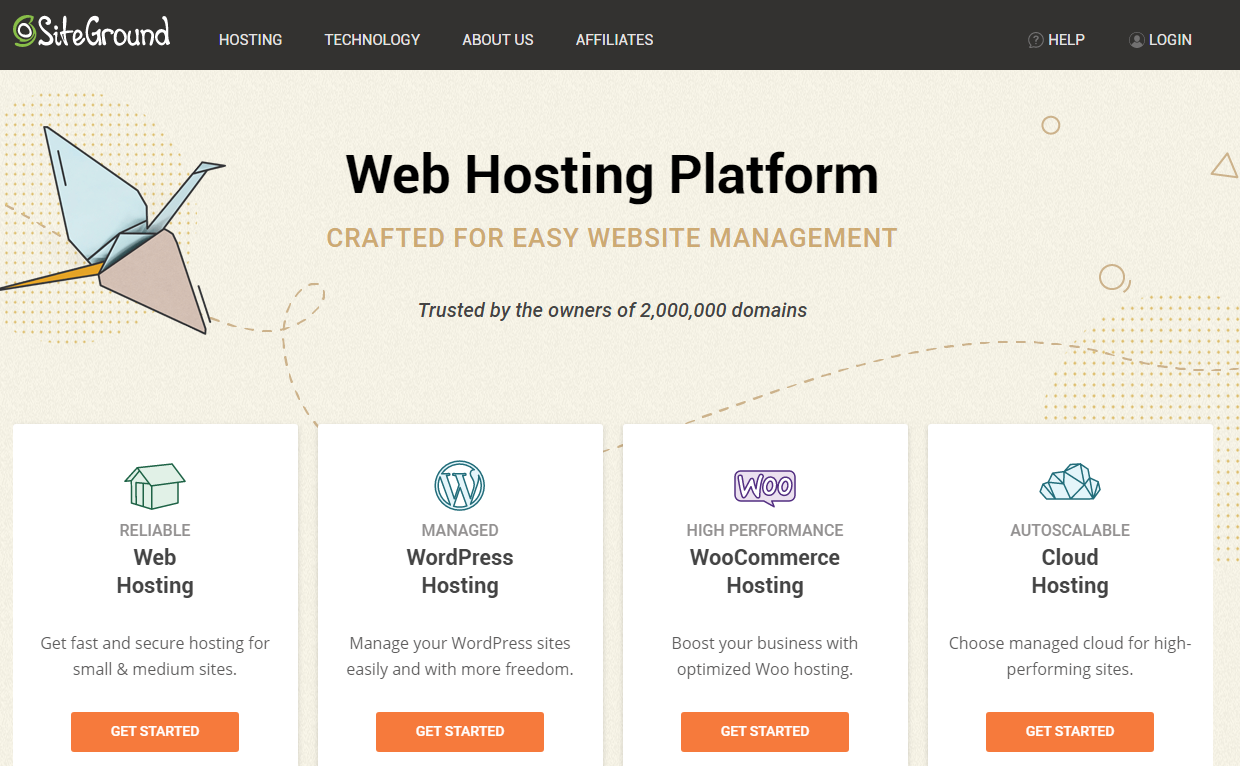 Introduction: Are you looking to build a website on a budget? Anyone can make a beautiful website using WordPress. To start using WordPress, you'll need web hosting that is compatible with the same. And in this article, we will be reviewing SiteGround and anyone who is still wondering what is Siteground – it is one of the most popular WordPress web hosting companies. We are going to compare SiteGround's price, performance, features, and which plan is the best overall value for your needs. So, let's get started.
Siteground: Best WordPress hosting service: If you're interested in making a WordPress website, you will actually need three things. First, you will need a website name, which is a domain URL. Then, you will need web hosting, which is what we are going to talk about today. And lastly, you're going to need WordPress, which is the software or CMS. WordPress is free, but in order for your website to be live on the internet, that's where web hosting and a domain URL comes into play. Now, when it comes to web hosting companies, there are literally dozens of them on the internet. But, being on the WordPress official recommended list is a great sign for any web host if you're looking to create a WordPress website specifically. Because this means that these web hosting companies work with WordPress to maintain compliance and compatibility and also makes sure that the performance is more optimised for using and creating a WordPress website. SiteGround is, in fact, one of the leading web hosting services that WordPress itself recommends in their site, hence undoubtedly you can't go wrong with SiteGround if you're planning to start a website based on WordPress.
Plans and pricing: Now, if we look at both price and performance, SiteGround really is a great value when it comes to WordPress web hosting. It's not quite as expensive as other expensive hostings, but at the same time, the performance is a nice middle ground between dedicated hosting and the average performance web host. And at the end of the day, it is officially WordPress recommended so you can have the peace of mind that if you're going to create a WordPress website, SiteGround is going to be optimised and compatible with WordPress.
So, let's look at the individual pricing plans and choose the best overall value for your needs. As you can see, if you're in the SiteGround official website, they have three WordPress hosting plans – the StartUp, GrowBig and GoGeek. Now, StartUp starts at $3.95 a month, which is a special price, and the regular pricing is $11.95 a month. With the StartUp plan, you can create one website, and it's perfect for people who are on a budget. If you know that you only want to create one site and you don't want to create a second website, then $3.95 for the performance and features that you're going to get is absolutely no-brainer. SiteGround offers industry-leading features, including the top-notch 24/7 tech support, free SSL, and you get free business email accounts as well. You further get free Cloud Flare CDN, which is one of the things that managed hostings do in order to increase their performance and security, and you actually get that at this $3.95 a month plan.
Published by Tony Shepherd & last updated on January 13, 2020 6:26 am