I was driven crazy by the page Weekly-contest.servey-prizerewardzs.com which keeps popping up advertisements to annoy me. I knew it was a scam. Every time I open the browser, this page pops up immediately. Any idea to remove it from my google chrome? It will be more than appreciated if you can provide me with the detailed removal guide. Thank you in advance.

Weekly-contest.servey-prizerewardzs.com Pop-up – How to Remove?
Weekly-contest.servey-prizerewardzs.com is an untrusted web site providing online advertising platform to deceive computer users. It is created by adware or other unknown program to boost traffic and generate pop up ads to make money. While it is functioning on a compromised computer, this page can pop up automatically on Internet Explorer, Google Chrome and Mozilla Firefox without asking for any permission, and then it initiates its attack on the browser and even the whole computer, causing many troubles to computer users. Now the biggest target of this browser adware is Windows users. For some browsers on Mac OS, they can be affected by this pop-up ads problem as well. Users will lose control of the browser and keep being redirected to Weekly-contest.servey-prizerewardzs.com again and again. It is very annoying due to excessive display of advertisements. This site claims that if you answer a simple question, you can get £500 Voucher to TESCO! Please note that no matter what it says on the pop-up ads, the statement must be false for this site won't give you any free prize or gift. Instead, it is known for data gathering. You will be asked to type in your phone number, birthday and address etc. if you want to get a gift which doesn't exist at all.

As mentioned before, users should know a fact that under no circumstance should they leave Weekly-contest.servey-prizerewardzs.com pop-up in the computer. It just can put computer in a higher risk. Usually, this kind of browser hijacker can be installed in a bundle with freeware. It normally won't be detected or deleted by anti-virus programs. To remove this adware pop up, manual way is required as soon as possible. If the removal doesn't go through quickly, this malicious adware can keep messing up your computer, then you will find more and more odd things happened on your machine like:
Home page is replaced and favorite search engines are disabled.
Unknown toolbars or extensions are automatically installed.
Annoying pop-up ads are everywhere on the webs.
Users are constantly redirected to unwanted results.
Browser is slow in loading pages.
…
How to get rid of Weekly-contest.servey-prizerewardzs.com pop up on home page?
Can't get rid of the pop up on browser by running security programs? You may even get nothing after running security checks. The browser adware is installed on your browser(s) via bundles with freeware without permissions. Once activated, it will take over the browser(s), reset the default settings and cause continuous difficulties. To remove the adware pop up and restore your browser(s), manually delete the potentially unwanted program on your system. Due to the changeable characters of the problem, certain levels of computer skills are required during the process in order to accurate the removal.
Suggestions: Not a computer literate? Don't know much about computers or browser adware? Contact YooSecurity Online PC Experts for help to delete this pop up from home page now:


The Adware Popup Screenshot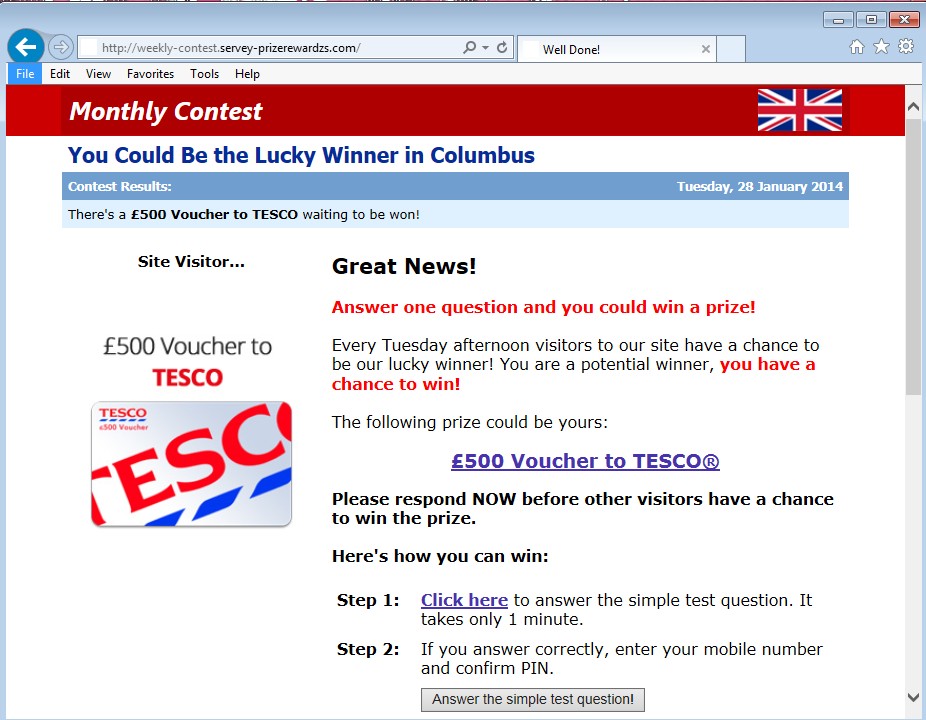 * A browser adware normally contains many misleading information and spam search results to confuse computer users and trick them into all kinds of unknown scams. The above screenshot shows a sample pop up advertisement displayed by this adware. Through displaying these annoying pop ups, the browser hijacker can get average computer users to download all kinds of potential malware onto the computer to cause further problems. Also, when having this browser hijacker activated on the system, browsing histories can be recorded and private information can be collected for cyber criminal usage. Remove the adware pop up now and stop these unwanted pop-up ads completely.
How to uninstall the unwanted pop up adware from my computer?
Manual removal, compared to anti-virus removal, is much efficient and guarantees a successfully uninstall of this adware from computer. Users will need to manually adjust certain files and registries, uninstall unwanted toolbars or extensions, and modify browser defaults as well as firewall settings sometimes to complete the process. However, users may not locate exact same files or folders in the guide as the hijacker is changeable all the time. Thus, advanced computer skills are required during the manual removal of this adware problem. A guide is contained below to walk you through the basic steps to remove Weekly-contest.servey-prizerewardzs.com hijacker.
Browser Hijacker/Adware Manual Removal Instructions
A step-by-step guide to remove the hijacker popups manually from Mozilla Firefox:
1. Windows Task Manager.


Press CTRL+ALT+DELETE or CTRL+SHIFT+ESC; or pull up Run box from Start menu to type in taskmgr
Right click on items you want to end, select Go To Process
Click on End Process
or
Click on Processes tab
End process of all Firefox items/hijacker
2. Delete virus files and adjust registries from system.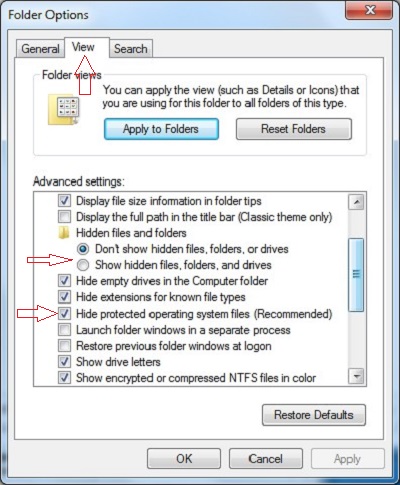 Click on Start button
Control Panel
Search for "folder options" on top right corner
Click on View tab
Show hidden files, folders, and drives
C:\Users\profile name here\AppData\-
HKCU\Software\Microsoft\Windows\CurrentVersion\Run\-
* Files and registries of the Weekly-contest.servey-prizerewardzs.com pop up adware can be changed or renamed time from time in order to keep the infection functioning longer. If you are not able to identify the related items, contact online experts for help instantly.
3. Reset Firefox.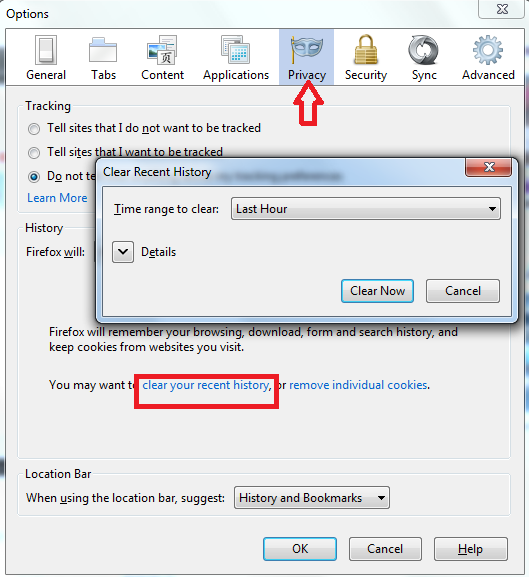 Click on Tools – Options
Under General tab – reset home page on Firefox
Under Privacy tab – clear browsing histories
4. Close out all the windows and restart the system to take effects.
Similar video on browser hijacker removal:
Conclusion
Weekly-contest.servey-prizerewardzs.com is a pop up adware which will get on your browser(s) without permission and display numerous unwanted pop-up ads to interrupt your online sessions as well as collect your online data. It can monitor your browsing habit, record key words you input on search engine, and web site habitually visited. For no reason should you keep this annoying pop-up on your computer. Pop-up ads from sponsored websites like this one are usually created by cyber criminals to make quick money by promoting various kind of potentially unwanted programs. It can add unnecessary toolbar and add-ons to the affected browser, making you impossible to surf the web anymore. Computer users should take immediate action to get rid of those pop-ups ASAP!
Note: Have tried different online instructions but don't feel safe taking off files when you don't know what you are doing? Please contact YooSecurity Online Experts for help now to completely remove the adware pop up from system:


Published by Tony Shepherd & last updated on January 28, 2014 8:44 am