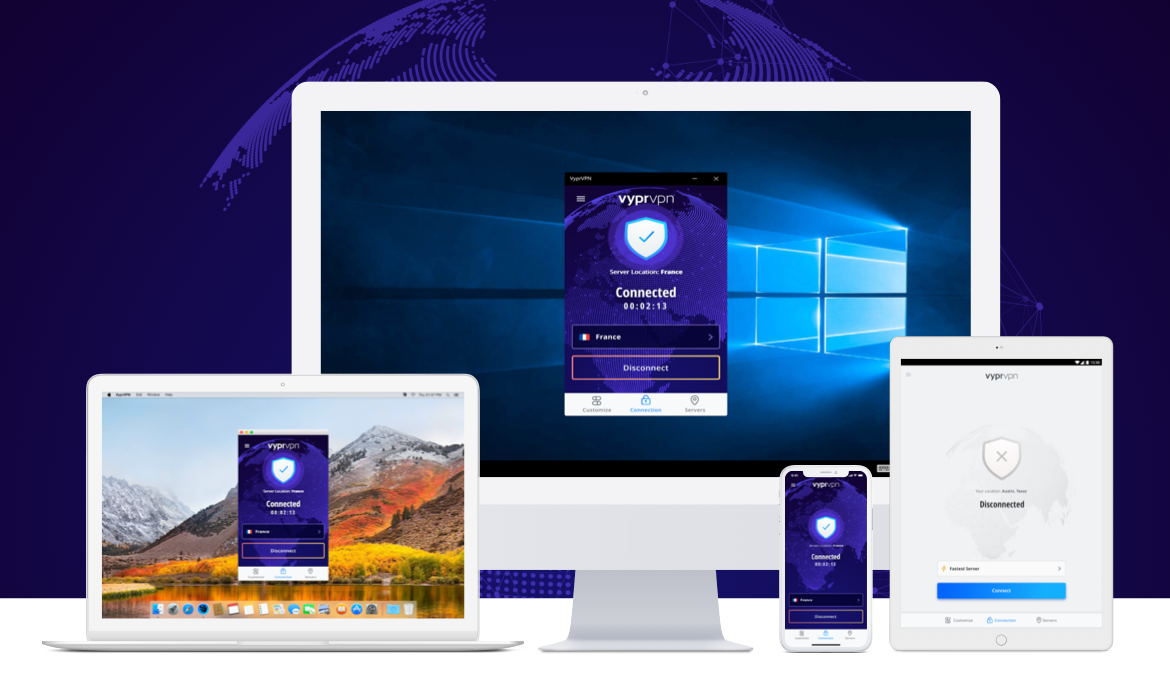 VyprVPN's design has remained fairly unchanged for many years. Now VyprVPN is excited to announce that it has revealed a brand new app design for VyprVPN 3.0. The new VyprVPN 3.0 is now available on iOS and the VyprVPN team will be unveiling other platforms soon.
The main reason for the change and redesign is VyprVPN lacked a consistent experience across all devices. According to the feedback of their users, the app experience on mobile devices was completely different from the on desktop. While addressing inconsistency, VyprVPN wanted to remain true to the one thing users said most – VyprVPN is easy-to-use. Therefore, plenty of changes are made for VyprVPN 3.0. For example, VyprVPN 3.0 makes it easier switching servers, customize VPN connections and navigate with certainty, and overall app performance is faster and more secure. It also removed tons of app clutter which was confusing.
We are looking forward to testing out the app on other platforms when available. To download VyprVPN on your device, please click here.
Published by Michael Myn & last updated on September 6, 2019 3:05 am