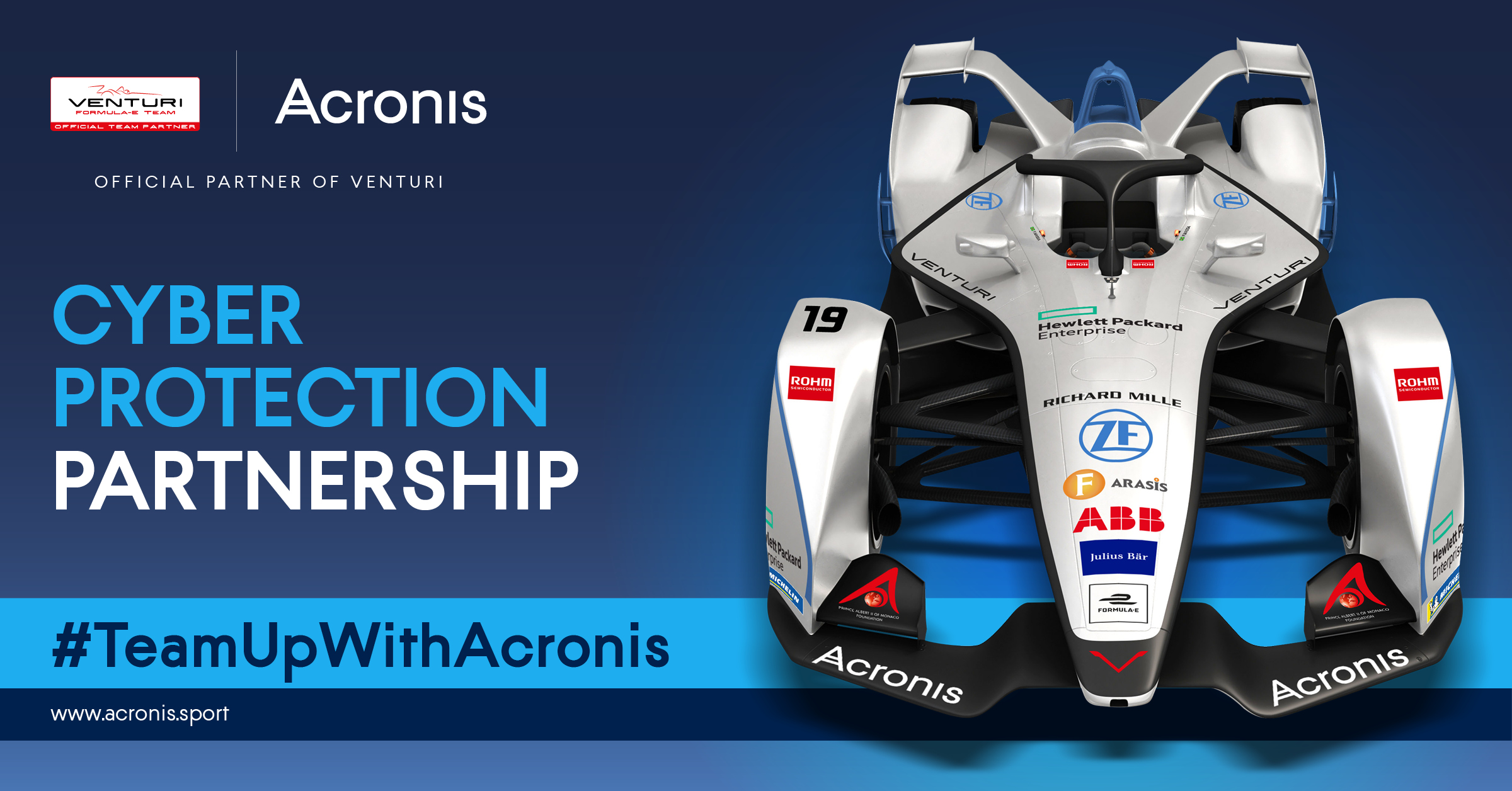 The Monaco-based VENTURI Formula-E Team has announced an exciting multi-year technology partnership with Acronis, a global leader in cyber protection.
The multi-year technology partnership will see Acronis providing backup, storage, and disaster recovery solutions to improve data resiliency and create a more efficient and secure workflow for the team.
"We're delighted to welcome Acronis to the VENTURI family," said Susie Wolff, the team principal and shareholder of Venturi Formula E Team. "We share the same values and beliefs when it comes to the pursuit of technological innovation and there are a myriad of ways in which the partnership will have immediate, real time benefits for the team. In motorsport, performance is everything – Formula E is no different in this respect and we're continuously striving for the very best technological advances and solutions in every aspect of the team's set-up. We're delighted to have the opportunity to work with reputed industry leaders such as Acronis and are looking forward to a long and mutually beneficial partnership." Wolff added.
The VENTURI Formula-E Team has real data needs that Acronis can address. Acronis' technology meets the efficiency and reliability requirements of VENTURI Formula E Team, covering all aspects of cyber protection. Through the new partnership, the VENTURI Formula-E Team will benefit from Acronis' full range of cyber protection services including cutting-edge hybrid cloud architecture, disaster recovery, file sync and share, blockchain notarization and e-signature services, and anti-malware protection – all of which can be managed from a single, intuitive console. The VENTURI Formula-E Team generates up to 20GB of data at each racing weekend alone. By eliminating any concerns about the safety or accessibility of their data, Acronis can help teams focus on the development of their car and achieving results on the racetrack.
Acronis is a global leader in cyber protection and hybrid cloud storage today trusted by 79 of the top 100 most valuable brands and has over 5 million customers. To learn more about Acronis and get the perfect cyber protection, please click here.
Published by Tony Shepherd & last updated on May 27, 2019 3:37 am