Remember R.O.B.E.R.T.? Windscribe team have spent the last 4 months upgrading him to be an even stronger and smarter malware/tracker fighter!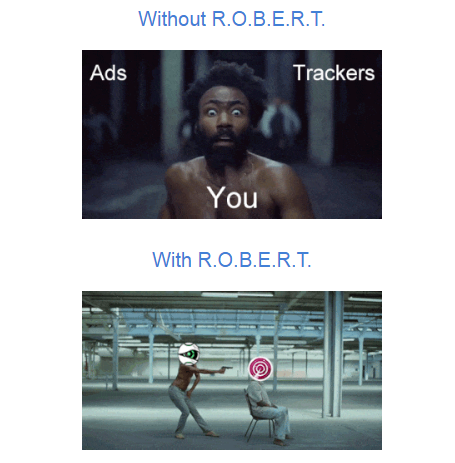 R.O.B.E.R.T. blocks various malware, ad and tracking domains at the DNS level on Windscribe VPN's servers, all before it reaches your device! This means you're protected from internet nastiness on all platforms, including their desktop apps and mobile apps. Windscribe team continued, "We know what you're thinking, this is nothing new. But looks can be deceiving, especially if you've been on a few Tinder dates."
Why R.O.B.E.R.T. is awesome and unique?
New block lists  – Windscribe team have expanded the block list selection to 8 categories. Each category encompasses multiple block lists which they've combined into one, and removed hundreds of false positive domains via their hand curated whitelist. You can visit their website to view more details about the block lists.
Individually Toggleable Lists  – Now you can enable or disable specific block lists at the touch of a button! Everyone loves buttons.
Custom Access Rules – Create a unique set of blocking/whitelisting rules to control your network just the way you like it. No more one-size-fits-all model!
Instant Changes  -  All R.O.B.E.R.T. setting changes are instant and set across all of your devices! There is no need to wait or reconnect!
Published by Tony Shepherd & last updated on April 15, 2019 1:55 pm