Can't uninstall PowerISO from control panel, it isn't working. What is this software and how to uninstall PowerISO completely in Windows 10? Want to explore everything about the PowerISO software?
PowerISO is a leading virtual image file processing software and designed to assist its users to view the contents of BD/DVD/CD image files, extract, burn, compress, split and encrypt content in such files. Many people worldwide use this software for creating their own image files and mount such files on any internal virtual drive. They are happy to use this software as it supports more than the ISO format for the disc image files. They use this software solution to handle DAA, BIN, CDI and NRG files.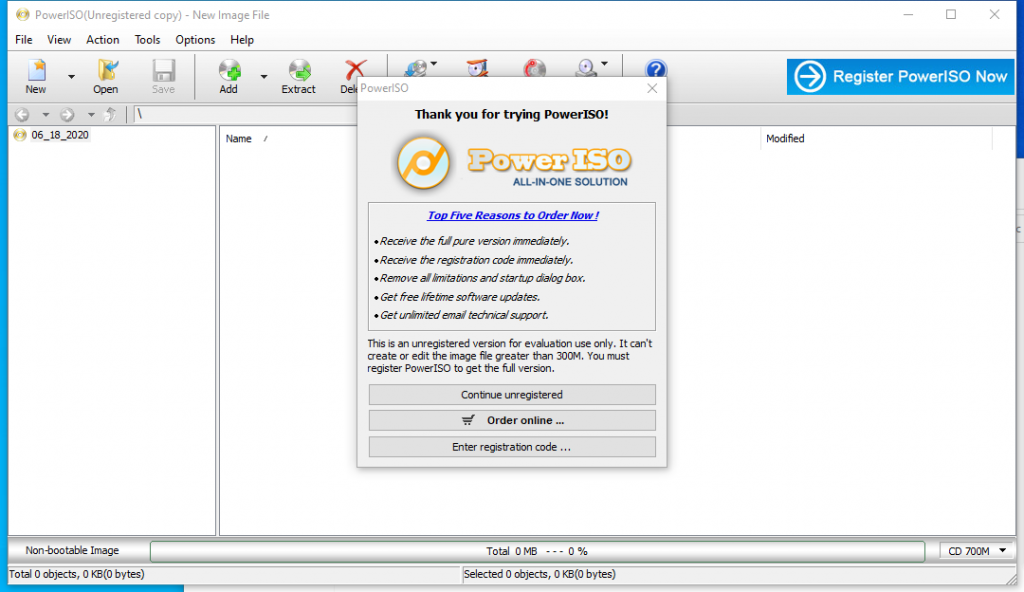 An All-in-one Solution – PowerISO
Savvy computer users have already dealt with different aspects of the image file processing at least once in their life. There are loads of categories of image file processing facilities in our time. However, some of the most important and popular image file processing types are audio, video, ISO and other file types. Individuals who engage in the gaming sector deal with the ISO file processing as efficient as possible. This is because several reasons such as different games offered in such format. The ISO file format is used to create bootable operating system setup.
The first-class nature of the image file processing software works in an efficient way as expected by its users. Once you have planned to reap benefits from an array of exclusive features of the image file processing system, you can take note of everything about the PowerISO in detail right now. New and regular users of this software are comfortable and happy to work with the CD/DVD burning, image processing and several other processes.
System Requirements
As a beginner to the PowerISO, you have to be aware of the overall system requirements for this software right now. The following details explain you about such requirements.
• Microsoft Windows OS
• Intel Pentium 166MHz or above
• 64MB memory
• At least 10MB hard disk space
The Main Attractions
Attractive things associated with the PowerISO encourage many people worldwide to prefer and use this software as efficient as possible. PowerISO is well compatible with both 32-bit and 64-bit operating systems. This software offers exclusive features which span over various categories. This software is available for Mac, Windows and Linux users. Consistent updates of this software encourage all users to recommend it for others and take advantage of new features. When you are plan to uninstall PowerISO completely from your system, you have to think it through as it has many advantages.
The Main Features of the PowerISO
Extraordinary features of the software PowerISO nowadays play the main role behind the eagerness of everyone to access and use it. Though there are different image file processing programs available in our time, PowerISO gets ever-increasing popularity and number of happy users all through the world. This is because the following features of this software.
ISO Manager
ISO is one of the most complex file types beginners to the image file processing cannot easily deal with. You can load video, audio, games or other files into this file type. Keep in mind that many programs cannot access and read this type of file. PowerISO has the best stuff to deal with the ISO files as efficient as possible. Users of this software can create, edit and extract ISO files as per their requirements. They are comfortable and happy to burn and mount ISO files devoid of difficulty in any aspect.
Audio CD Creator
Many people do not have expertise about the best approach for creating a CD file. They can prefer and use the PowerISO to create an audio CD without complexity in any way. They can also burn different types of audio files like flac, Wma, Wav, ape and MP3 with this tool. This tool has the first-class features to edit existing audio image files and ever-increasing success rate as it lets users rip audio CD to various types of files like MP3 and wma.
BIN and ISO Converter
PowerISO is designed to create, edit and convert ISO files. This tool supports its users to convert BIN file to ISO file and vice-versa. You can also use this tool for various other file conversion purposes. For example, you can use it to convert any Apple DMG file into the ISO file and image file to ISO file. This file conversion feature of this tool works as efficient as possible.
Disk Image File Manager
Many people these days think about how to be smart in their way to deal with virtual disk image files and other disk images based on their requirements. They often get some difficulties to access such files. They can prefer and use the PowerISO to get rid of such difficulty. This is because PowerISO supports its users to open, edit, and extract any category of the disk image file in the best possible way. New and regular users of this tool are happy to access and deal with the virtual image files like vmdk and vdi. They also deal with usual disc images like ext2, ext3, FAT32, FAT12 and NTFS.
Bootable USB Driver Creator
Some people nowadays get some difficulties to install any OS on their computer devoid of a DVD drive. They can create a bootable USB drive to still proceed with the OS installation process devoid of the drive. They can make use of the PowerISO for successfully creating a bootable USB drive for all Windows Oss based on their requirements every time.
Benefits
• Easy-to-use nature
• Free version with basic features and premium version with extra features
• Requires less hardware resources of the computer
• Supports so many file types
• Consistent support updates to eliminate bugs and bring new features
• Multi-platform software which runs on Linux, OSX and Windows
Drawbacks
• Outdated interface
• The free version of this software cannot handle files over 300 MBs
• Install features malware or adware components
Conclusion
PowerISO is the first-class image file processing software. Experts in the image file processing facilities these days use and recommend this reliable and efficient tool. An easy way to access and use this tool encourages many people especially beginners to the image file processing to download it. If you use it for some days and find out it is not so good and want to uninstall PowerISO completely in Windows 10 from your PC like dell computer, you can try the methods below.
How to Uninstall PowerISO from Windows Operating System
Manually uninstall PowerISO app from Windows 10 (For Advanced Users Only)
Step 1: Uninstall from startup.
a) Uninstall it from Start menu.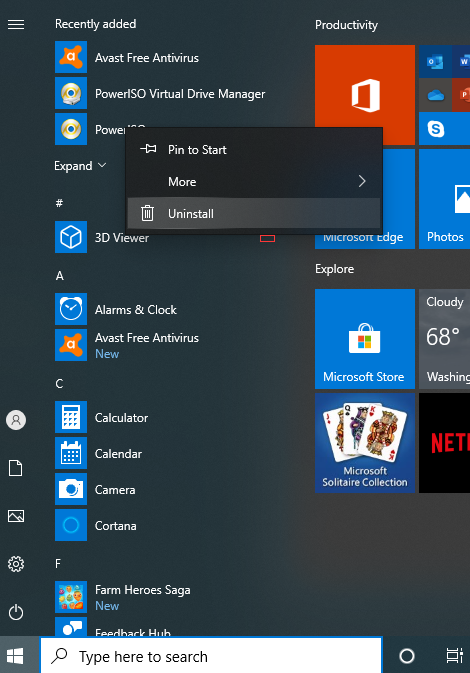 b) Uninstall it from Apps & Features.

c) Uninstall PowerISO from Control Panel. Click on "Control Panel", click on "Uninstall a Program", click on "PowerISO" then click on "Uninstall".

Step 2: Manually get rid of PowerISO and all its leftovers from regedit. (IMPORTANT STEP)
*For added protection, please back up the registry before you modify it.*
Check the following folders and delete associated files first.
C:\Program Files (x86)\PowerISO
C:\Users\[Your User Name]\AppData\Roaming\
C:\ProgramData\Microsoft\Windows\Start Menu\Programs\Startup
Next, you have to get rid of PowerISO and all its entries from Windows registry.
Press Windows + R, and type in regedit in RUN box, then press Enter. It'll open Registry Editor.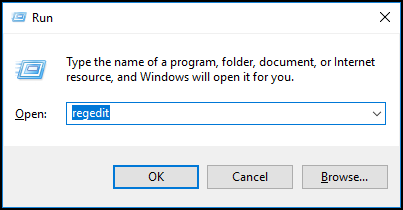 Navigate to the Registry key: (You do this by clicking on the plus sign next to each key in the path to expand the path below it. )
HKEY_LOCAL_MACHINE\SOFTWARE\Microsoft\Windows\CurrentVersion\Uninstall\ (For 32-bit system users)
HKEY_LOCAL_MACHINE\SOFTWARE\Wow6432Node\Microsoft\Windows\CurrentVersion\Uninstall\ (For 64-bit system users)
Kindly Reminder: You are welcome to contact online support if you need any assistance, just click the below button for help.
Automatically Uninstall PowerISO with a Third-Party Uninstaller – Uninstallor (RECOMMENDED)
Step 1. Download and activate the Uninstallor software. Next run it then select "PowerISO", then click on "Analyze Now" to start.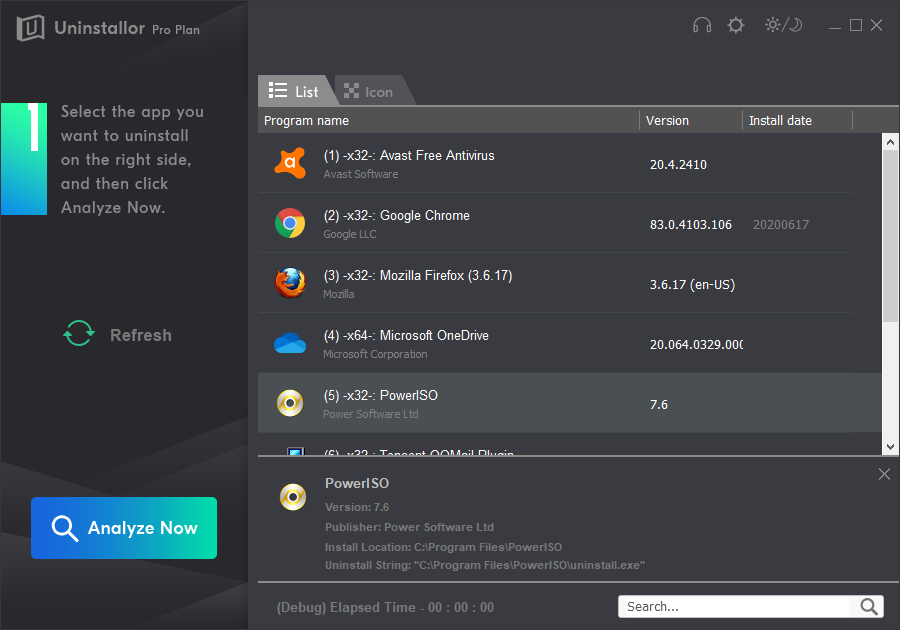 Step 2. Uninstall Now. To completely uninstall PowerISO from your Windows 10.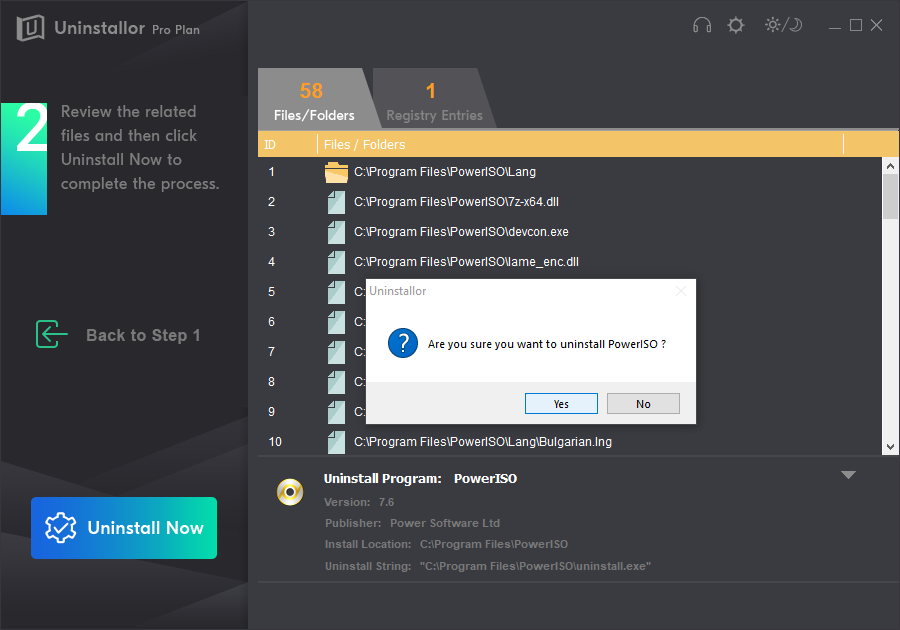 Step 3. Remove Now. To remove all leftover files and registry entries away.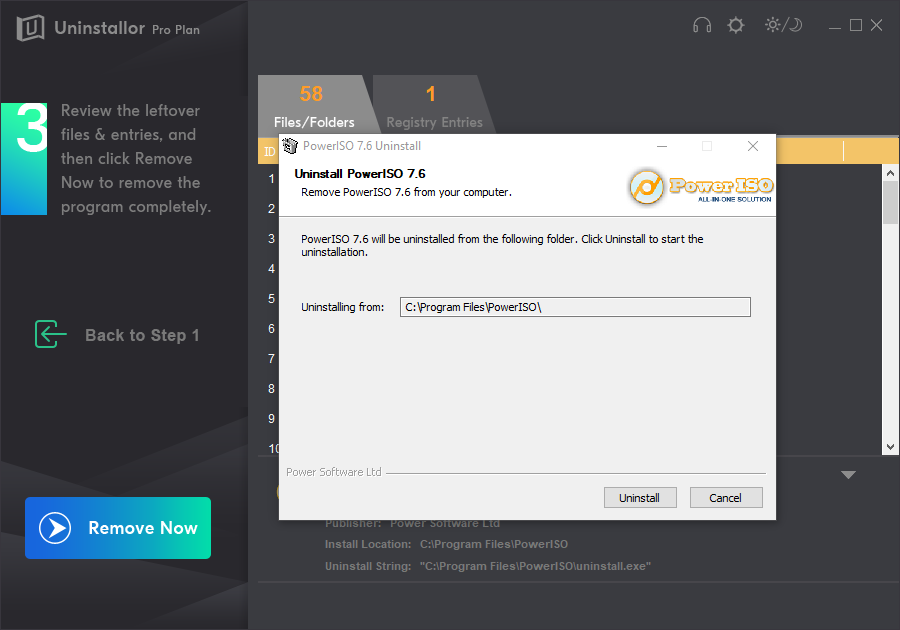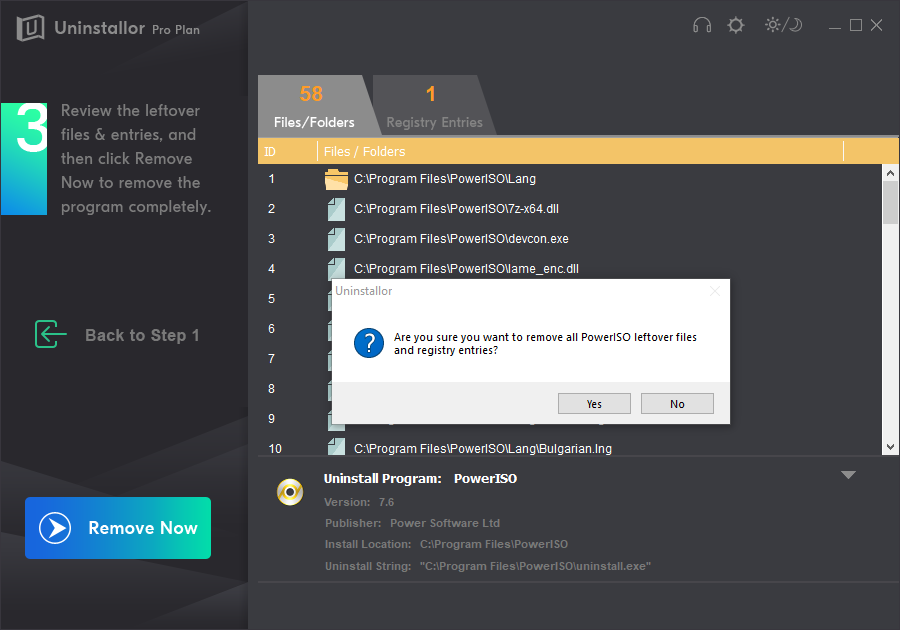 Uninstall Completed! PowerISO has been removed.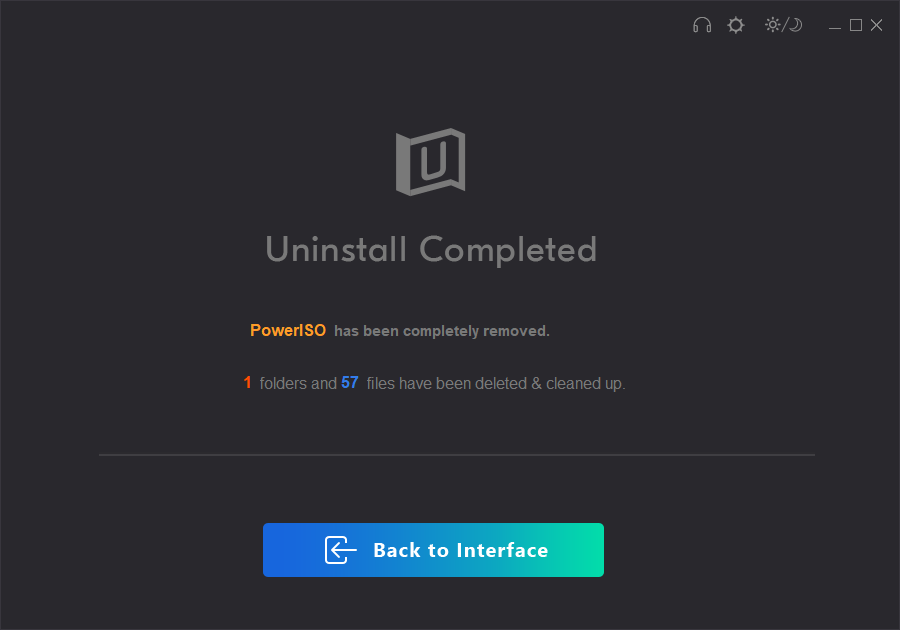 Video Guide for Uninstalling PowerISO
Kindly Reminder: If you having problems in uninstalling PowerISO from your computer like Windows or Mac, you are suggested to use a removal tool called Uninstallor, which will help you do all things. If the removal tool is blocked by your antivirus, please exit your antivirus first and then re-download and install the Uninstallor.
Published by Tony Shepherd & last updated on June 23, 2020 9:56 am