Trying to uninstall Panda Dome Antivirus from your Windows 10 but failed? How do i remove this program from my computer completely? It is hard for me to do it manually, is there a Panda Dome Antivirus removal tool that can help me do the job? If so, that would be more appreciated.
A Detailed Review of Panda Dome Antivirus
Panda Dome is prominent antivirus software and it was designed with advanced features to block the threatening malware and cyber attacks. Panda Dome provides the constant virus protection recognized as the resident protection or on-access for free. This company entirely replaces the antivirus software of top companies like Norton and McAfee which charge for yearly access to updates along with their software.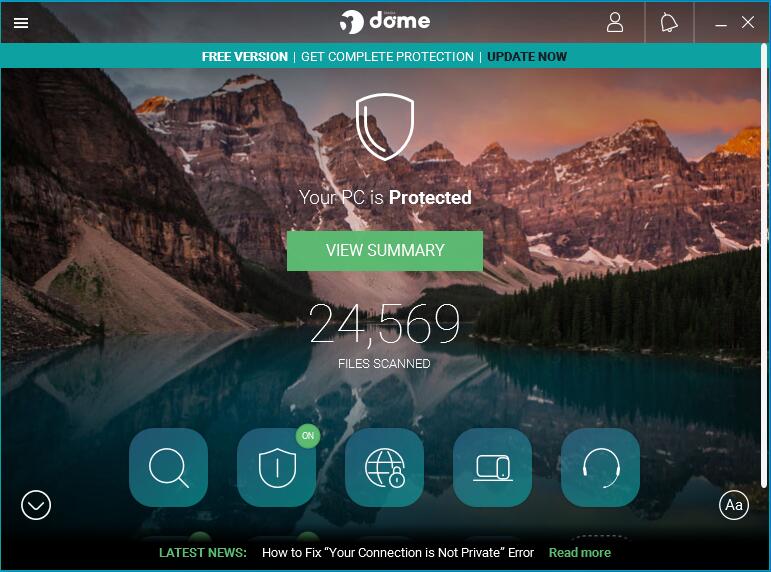 Different Packages
Panda Security has successfully transformed its complex suit of software into the existing antivirus software suite Panda Dome. This company provides the best antivirus and software security with an aim to assist users of the Windows, Android and Mac devices. This company offers several packages and facility to pay month-to-month.
Users of every package including the lowest-cost Essential package are satisfied with nearly a dozen features to solve security problems at a low cost. If you search for the best package for accessing the extended security features, then you can purchase the premium, complete or advanced package from this company.
The Best-in-class Features
A massive range of security features make the Panda Dome very popular and encourage many people worldwide to directly prefer and invest in it. Some of these features are the anti-theft tools, password manager, a VPN and parental controls. Panda Dome includes loads of unique features and gets renowned further by referrals of satisfied users worldwide. The following details explain you about the important features of the latest Panda Dome Essential.
• Antivirus
• Firewall
• Safe browsing
• Process monitor
• VPN
Antivirus provides the complete protection against the malware, ransom ware and virus. Firewall keeps the computer secure against all the hacking type attacks. Safe browsing feature of this software protects every user while browsing the Internet. Process monitor feature of this software analyzes the processes happen in the background. VPN is an in-built tool designed to let its users to use the Internet devoid of being intercepted by malicious people.
Take Note of Important Things
Antivirus scanner of the Panda Dome has the best detection rate as expected by everyone who seeks the antivirus software. This software managed to find more than 95% of the personal computer '.exe' malware files during the scan at the first time.
Scanning options
The three scanning options available in this software are critical areas, full scan and custom scan. The critical areas scanning option is used to scan the entire personal computer memory, current processes and other areas where viruses usually hide. Full scan is used to scan the overall personal computer. The customer scan facility is used to scan the particular files and folders.
Cloud-based scanning system
Panda provides the cloud-based scanner namely Panda Cloud Cleaner for the advanced virus scanning. This scanner can be accessed through the Rescue Kit section. You can get various benefits from this separate antivirus scanning engine which uses the cloud based technology for scanning the modern threats which usual anti-viruses miss.
The fast and efficient nature of this cloud based scan makes users happier than ever. Keep in mind that Panda does not include this cloud-based scanning system as a part of its regular antivirus scan dissimilar to the Avira and Bitdefender.
File encrypter and file shredder
File encrypter and file shredder make the Panda Dome very popular. Panda uses the Password Depot password manager designed to offer encryption tools. Users of this system can secure the files with the encrypted password and do different things like delete the original file, create the self-extracting archive and store the particular file decryption password.
Rescue kit
Rescue kit in the Panda Dome is used to get rid of worms, Trojans, spyware and other forms of malware from the personal computer. You can use this kit and create a rescue USV drive to remove any malware in the PC. This software is managed to detect as well as remove the malware of any type.
PC cleanup facilities
PC cleanup facilities play the important role behind the satisfaction of all users of this software. This software provides four options to do it. These options are free up space on the hard drive of the personal computer, organize programs which launch on the startup by using the Boot Manager, defragment all the fragmented hard drives and schedule a regular system cleanup.
Virtual keyboard
Attacks associated with keylogger apps to steal data are increased nowadays. This is because many hackers worldwide make use of effective methods to steal data and make an instant profit out of such data. You can use the virtual keyboard in the Panda Dome and begin a step to prevent such attacks.
Benefits
• Automatic and transparent updates
• Automatic USB protection
• Lightweight as well as easy on system resources
• Small download file
• URL and web monitoring and filtering
• Exclusive library of the best security features
• Real-time virus protection
• Immediately and efficiently blocks and quarantines all malwares
• Top rated and suggested by independent antivirus testing labs
• User-friendly interface
• Good file scanning speed
• Low impact on the operating system
• The best use of cloud technology
Drawbacks
• Contains ads
• Installation is slow
• Tries to make unneeded changes during the setup process
• Lacklustre customer support
• Software conflicts an take place with some security applications
• Notable functionality issues with the tool for antivirus scanning
• Limited traffic for VPNs
The Panda Dome Antivirus is one of the great security tool, so there are many Panda Dome users worldwide, when some of them are not happy with this software, they wanna uninstall Panda Dome Antivirus completely very urgent, at this situation, a perfect removal tool is the best choice for them.
How to Uninstall Panda Dome Antivirus from Windows Operating System
Manually uninstall Panda Dome Antivirus from Windows 10 (For Advanced Users Only)
Part I:
a) Uninstall this software from Start menu, right click on its name and select "Uninstall".
b) Uninstall Panda Dome Antivirus via the Apps & Features. Input Apps into search box, then select "Settings", next click on "Apps", and select it then click on "Uninstall".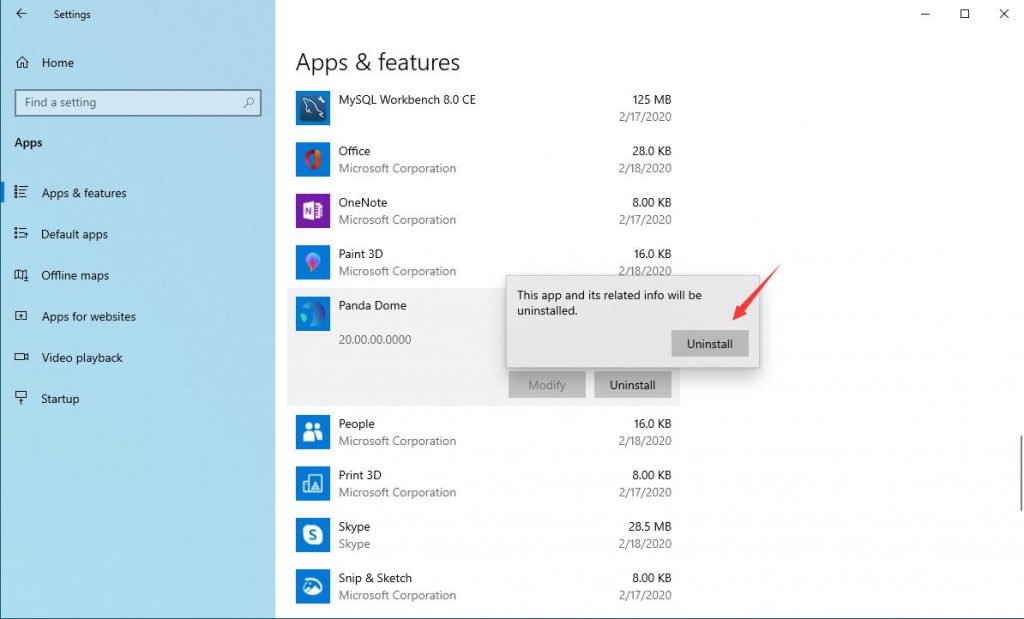 c) Uninstall it via Control Panel. Input "Control Panel" into search box then click on it, click on "Uninstall a Program", select "Panda Dome Antivirus" then click on "Uninstall".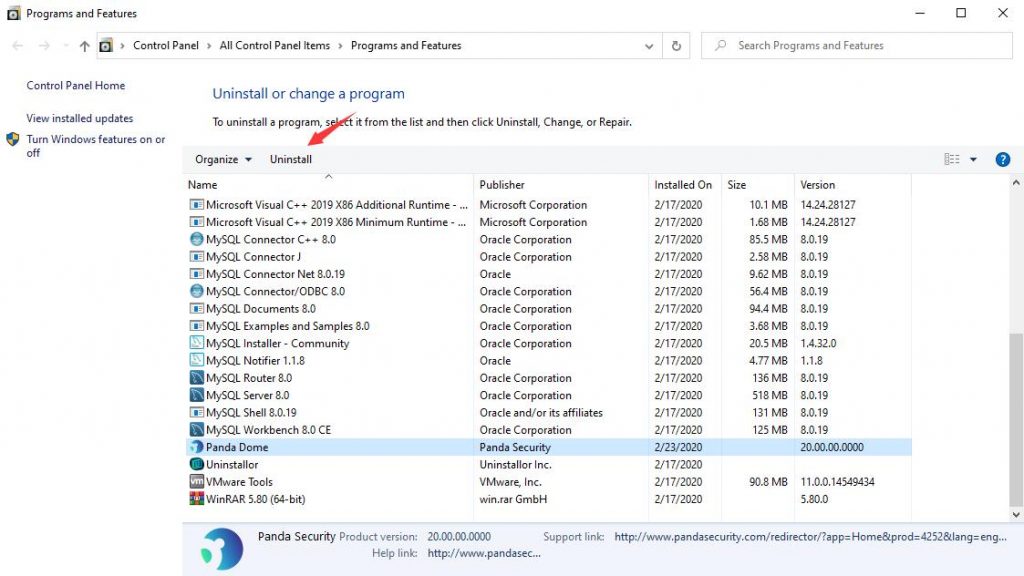 Part II: Manually clean all leftovers of Panda Dome Antivirus from regedit. (IMPORTANT STEP)
*For added protection, please back up the registry before you modify it.*
Check the following folders and delete associated files first.
C:\Program Files (x86)\xxx
C:\Users\[Your User Name]\AppData\Roaming\
C:\ProgramData\Microsoft\Windows\Start Menu\Programs\Startup
Next, you have to remove Panda Dome Antivirus and all its entries from Windows registry.
Press Windows + R, and type in regedit in RUN box, then press Enter. It'll open Registry Editor.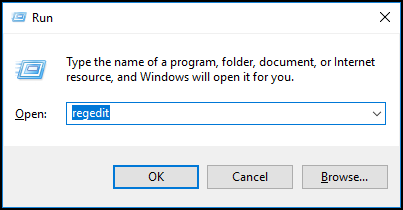 Navigate to the Registry key: (You do this by clicking on the plus sign next to each key in the path to expand the path below it. )
HKEY_LOCAL_MACHINE\SOFTWARE\Microsoft\Windows\CurrentVersion\Uninstall\ (For 32-bit system users)
HKEY_LOCAL_MACHINE\SOFTWARE\Wow6432Node\Microsoft\Windows\CurrentVersion\Uninstall\ (For 64-bit system users)
Kindly Reminder: You are welcome to contact online support if you need any assistance, just click the below button for help.
Automatically Uninstall Panda Dome Antivirus with a Third-Party Uninstaller – Uninstallor (RECOMMENDED)
Step 1. Download, install and then launch Uninstallor, select "Panda Dome Antivirus", then click on "Analyze Now" to start removing.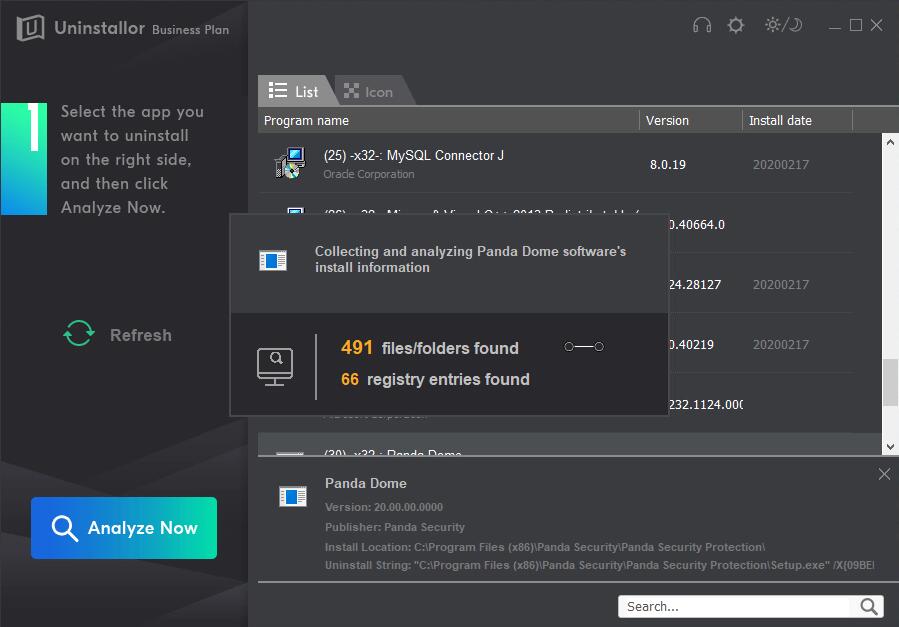 Step 2. Uninstall Now.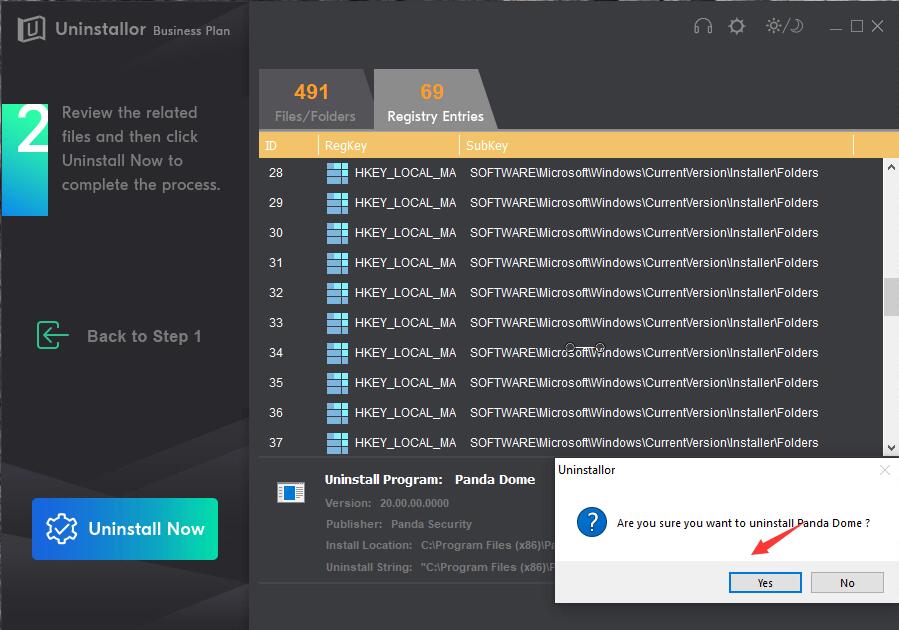 Step 3. Remove Now. Click on the remove now button and then click on OK or Yes.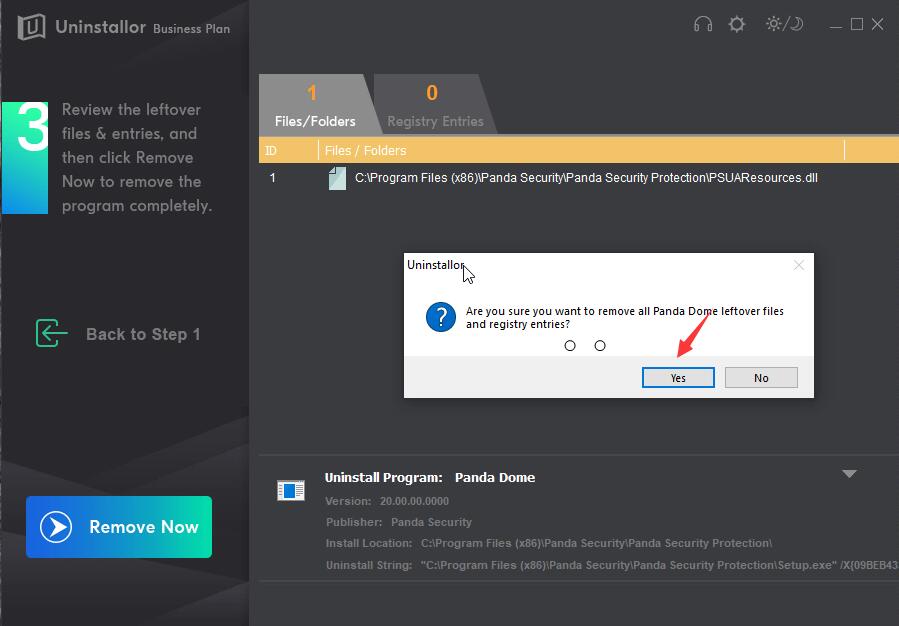 Uninstall Completed! Panda Dome Antivirus has been completely Removed.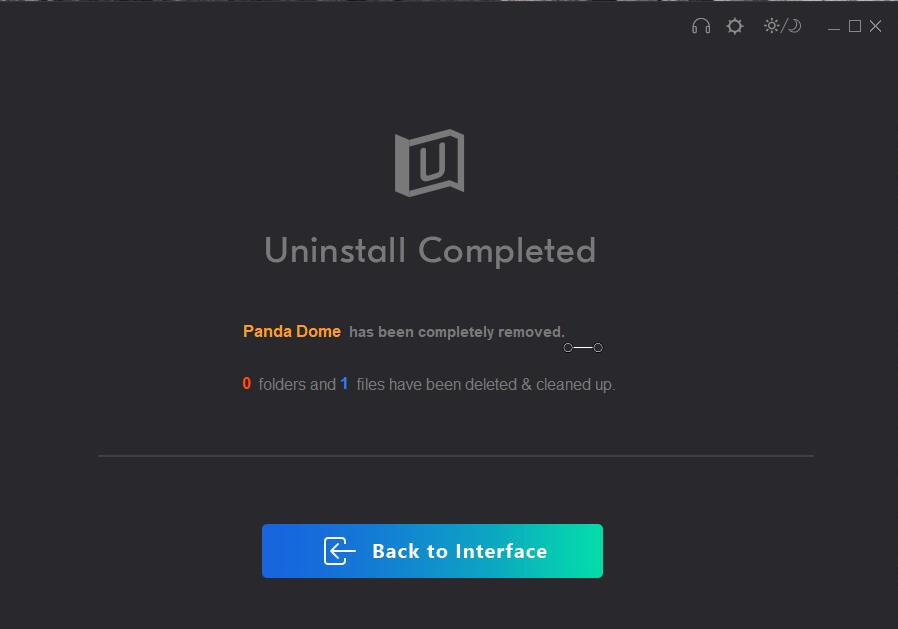 Conclusion
The new Panda Dome is one of the most suggested and successful antivirus software. Every user of this software gets 100% satisfaction and ensures about a good improvement in their way to keep the computer secure. They are amazed about the most excellent features of this software and confident to recommend it to others. You can prefer and use this software at any time you decide to protect your computer against all the threats. You will be satisfied with the world-class nature of this antivirus software. They also have different deals on coupons and promos as well as offer for free upgrades. If you don't need it and failed to uninstall Panda Dome Antivirus from your Windows computer or Macbook, you are suggested to use Uninstallor, which will help you do all things.
Published by Matt Johnston & last updated on August 7, 2020 3:51 pm