Can not uninstall FastStone Image Viewer completely from your Dell computer in Windows 10? How do you remove this program from your system without losing any files and data? Is it easy to get rid of this software yourself?
A Detailed Review about FastStone Image Viewer
The FastStone image viewer is a free image converter, editor and browser for windows. It is a stable, user-friendly and quick tool to access. It has a good range of features such as emailing, comparison, viewing, cropping, management, retouching, red-eye removal, colour adjustments and resizing. Its intuitive, but creative full screen mode offers fast access to the thumbnail browser, EXIF information and several main functionalities through hidden toolbars, which pop up as your mouse touches one of your four corners of the screen. Other features of this software include are a musical slideshow and good quality magnified with 150 plus transitional effects, drop shadow effects, lossless JPEG transitions, histogram, image annotation and scanner report and many more. It also highly supports the entire major graphic formats such as animated GIF, TGA, BMP, CUR, JPEG, ICO, JPEG 2000, WMF, PCX, TIFF, PSD, EPS and PNG and also several famous digital camera RAW formats such as DNG, NEF, RW2, CR2, SRF, CRW, ORF, CR3, SRW, NRW, ARW, SR2, MRW, RAF and PEF.
Moreover, this software has image viewer and browser with a familiar window explorer such as user interface. It is also a true full screen viewer with most unique fly out menu panels and most convenient image zoom support. It has powerful image editing tools such as rotate/ flips, adjust levels/ curves/ colour/ sharpen/blur, crop, resample/resize. It also supports multi-level redo/ undo ability. However, this FastStone Image Viewer is just only a program for seeing images, but also able to do a fairly significant amount of editing operations that come packaged in a creative interface. Also, it has no Photoshop replacement, so it is a best option, if you want a way to see images and do primary correction and editing tasks.
Advantages
The FastStone image viewer is one of the user-friendly image browsers, editors and converters. The good thing about this software is a small tool with diverse packages installed over it. As like capturing the complete area and specific chosen area, it is based on the user region that they need to capture. It also has some functionality to record your screen that offers a feature of the mouse cursor colour highlighting while recording. This software is very easy and simple to use as well as light weight.
It provides a fast way to capture and edit it with offering the features such as writing text and choose an area in captured image. Its elegant design can pop up simply and offers you more options to capture the screen videos or images. Also, the editing options are ultimately supportive while highlighting is needed or adding note. There are different possible ways to capture the screen such as box highlight, full screen and window, which are very useful in being specific in what you really want. It is simple, but powerful software that can able to capture the pictures as fast as possible. It also has many capture modes that enable you to transmit a capture to the clipboard, open an image editor or save locally in that you can customize the captured image a lot. This application is also good for those quick captures in that you want to maximize the productivity.
It is fully free to access and occupies very small system resources. The most likeable thing about this software is how practical it is to create an image capture on your PC and have diverse ways to capture it. You can even capture an image in personalized way. Since, you can resize a capture, place objects to images, place text in various ways and include watermarks to your captures without even want to use extra programs. It must be also noted that this program is fully free for personal usage as well. Among the users, it is a highly recommended program; because it allows you make the captures as effectively and quickly as possible. These captures can be added and edited more customization details with a built-in capture editor. Moreover, its functionality does not cause any issues and no crashes of any form.
Disadvantages
One discomfort that user may fee on this software is paid one. This program does not even have support for many languages and can be inconvenient while considering benefits of the entire operations of a program. Since, the language can be a drawback to take benefits of it at sometimes. In this program, it is quite complex to identify something negative. Also, it has only limiting and very few scope of application as well. Even the trail version of this software does not work properly with some fundamental operations.
The family plan is quite costlier and it only covers up to five PCs. This software has inability to capture the interactive menus in a middle of the selection. Writing text on a capture image is not much of great quality. But, the free hand tool can be quite enhanced. When you close out this software unexpectedly, it does not save your file automatically. So, you can ensure to save before a hand. Sometimes, capturing a scrolling window is a minor prone to the errors. This software can be actually slow while scrolling through pictures and uncertain upon something unconfirmed.
If you want to remove this from your PC, you can uninstall FastStone Image Viewer completely by following the removal guides below.
How to Uninstall FastStone Image Viewer from Windows Operating System
Manually Uninstall FastStone Image Viewer from Windows 10 Step by Step (For Advanced Users Only)
Step 1: Uninstall the FastStone Image Viewer from startup.
a) Uninstall this software from Start menu by clicking on start icon, right click on it on the pop-up window, and then click "Uninstall".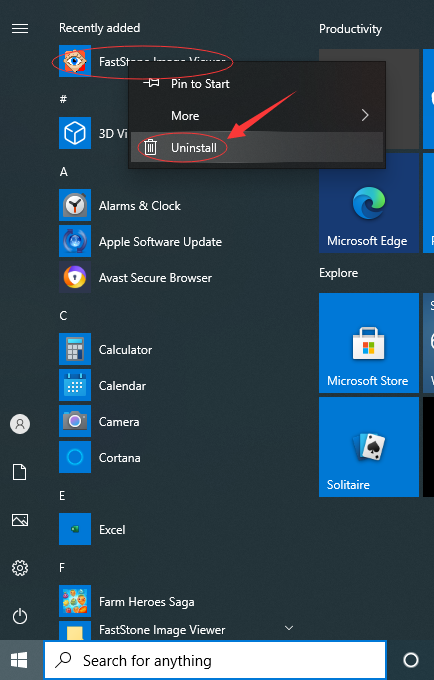 b) Uninstall the FastStone Image Viewer via the Apps & Features. Just input Apps into search box, then choose "Settings", and then click on "Apps", select the software then click on "Uninstall".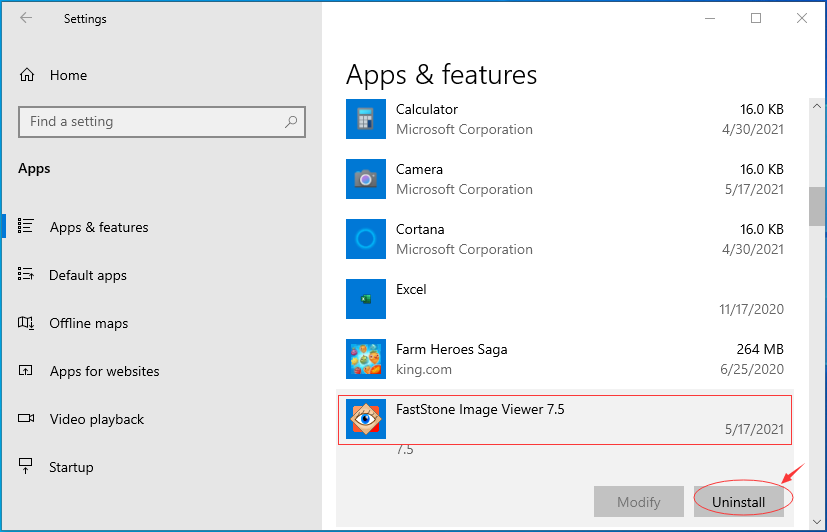 c) Uninstall the FastStone Image Viewer via Control Panel. Input "Control Panel" into search box then click on it, click on "Uninstall a Program", click on it then click on "Uninstall".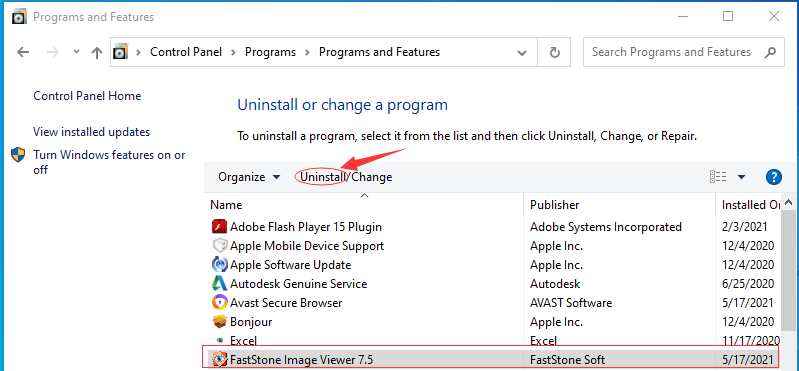 Step 2: Manually clean all leftovers from regedit. (IMPORTANT STEP)
*For added protection, please back up the registry before you modify it.*
Check the following folders and delete associated files first.
C:\Program Files (x86)\FastStone Image Viewer
C:\Users\[Your User Name]\AppData\Roaming\
C:\ProgramData\Microsoft\Windows\Start Menu\Programs\Startup
Next, you have to remove all its entries from Windows registry.
Press Windows + R, and type in regedit in RUN box, then press Enter. It'll open Registry Editor.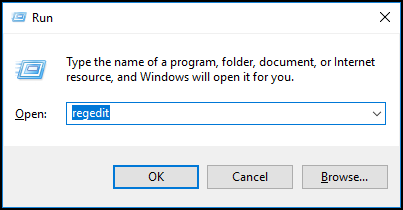 Navigate to the Registry key: (You do this by clicking on the plus sign next to each key in the path to expand the path below it. )
HKEY_LOCAL_MACHINE\SOFTWARE\Microsoft\Windows\CurrentVersion\Uninstall\ (For 32-bit system users)
HKEY_LOCAL_MACHINE\SOFTWARE\Wow6432Node\Microsoft\Windows\CurrentVersion\Uninstall\ (For 64-bit system users)
Kindly Reminder: You are welcome to contact online support if you need any assistance, just click the below button for help.
Automatically Uninstall FastStone Image Viewer with a Third-Party Uninstaller – Uninstallor (RECOMMENDED)
Step 1. Download and install Uninstallor onto your computer, launch the uninstaller and then select "FastStone Image Viewer" from list, click on "Analyze Now".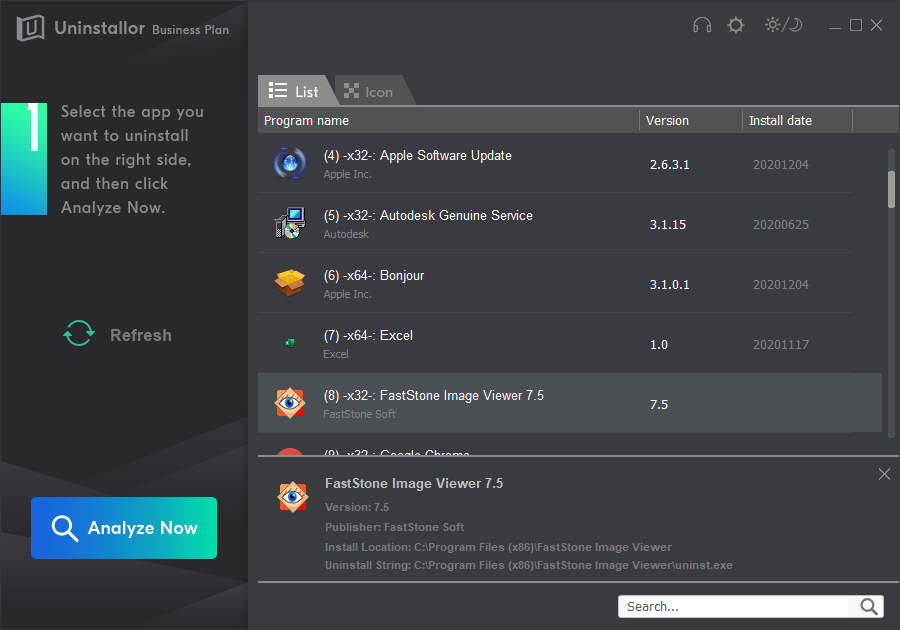 Step 2. Uninstall Now. Click on this button and click on "Yes" for uninstalling.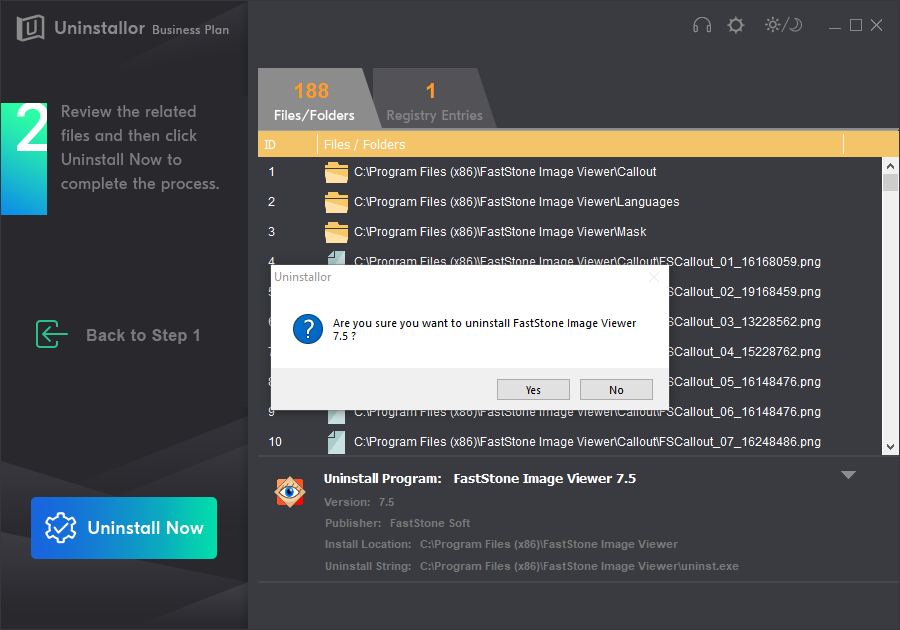 Step 3. Remove Now. Click this button to remove all leftover files from your PC.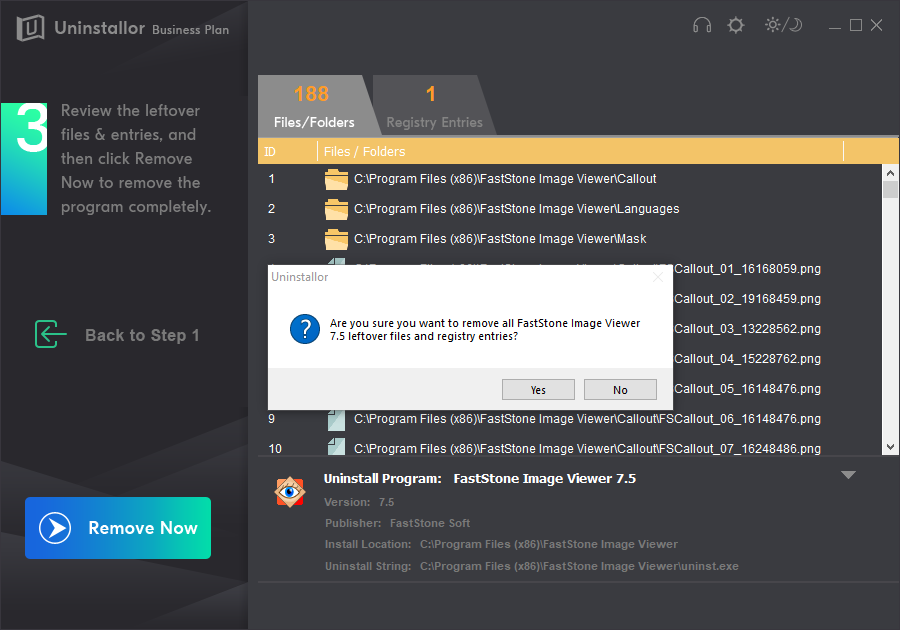 Uninstall Completed!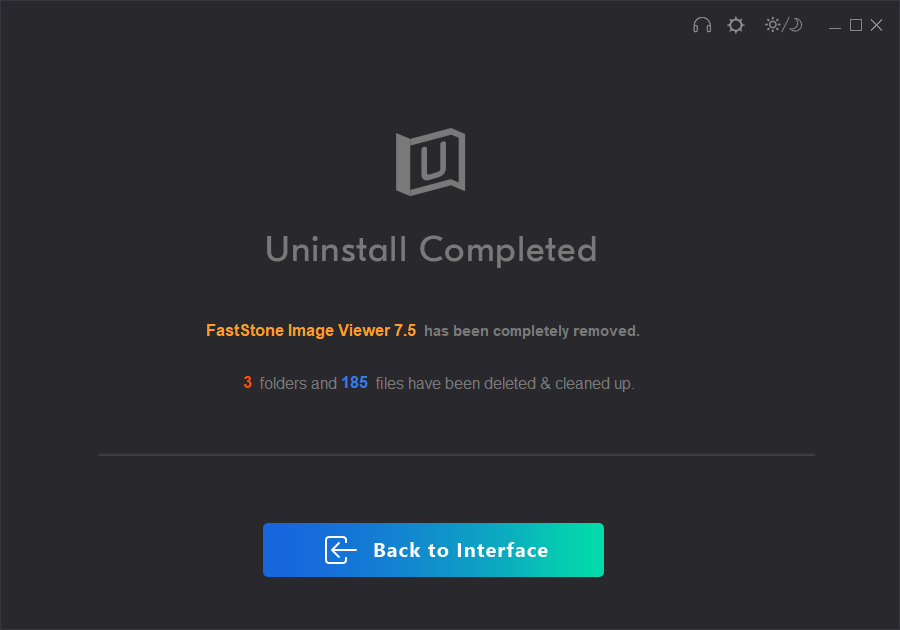 Conclusion
The FastStone image viewer is intuitive and simple software for forming and handling your images. Still, this software provides a lot of tools to improve, squeeze your shots or enhance your images for the web. By using this software, you can rotate, flip, crop, resize, blur or sharpen the images. Also, you can revolve a picture to negative, sepia, grey scale and also adjust the levels, curves, colours and lighting.
There are many border frame masks, shadows and effects available, so you can make use of it to your creation. You can also explore the prime drawing tools on this software such as callout objects, shapes, lines and texts on images. Overall, this simple and intuitive tool works really great. Overall, the FastStone is a highly configurable as well as fast tool to access.
Kindly Reminder: If you don't know how to uninstall FastStone Image Viewer completely from your Windows computer or Macbook, you are suggested to use Uninstallor, which will help you do all things.
Published by Tony Shepherd & last updated on May 17, 2021 2:50 pm